Life Cube returns to downtown Las Vegas
March 16, 2016 - 10:36 pm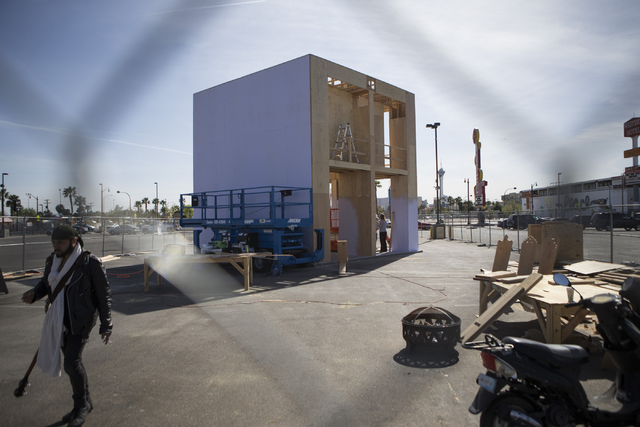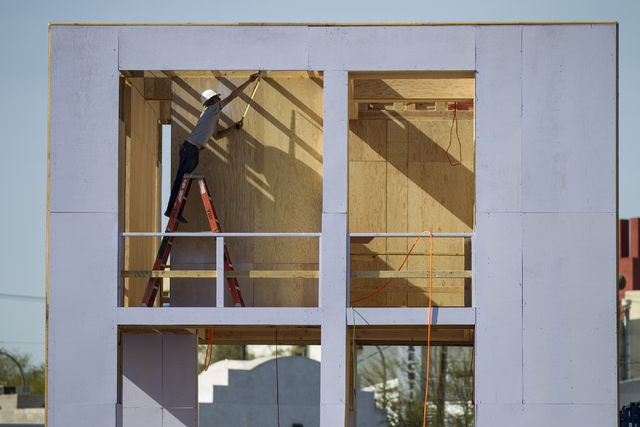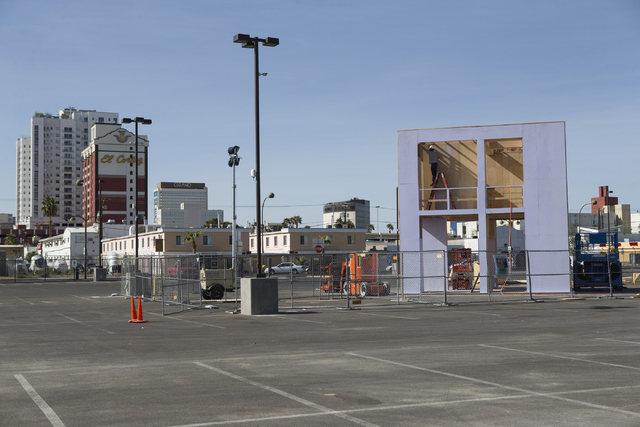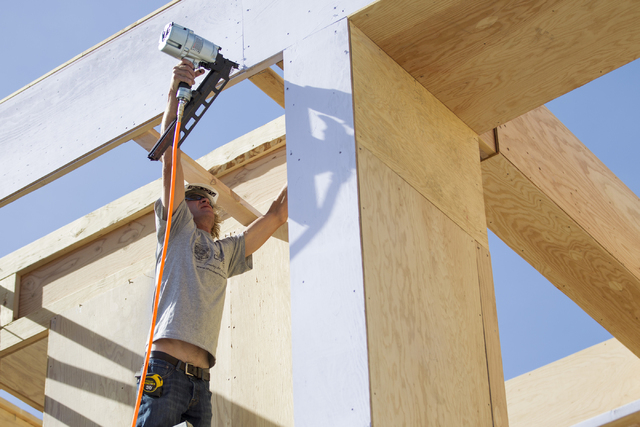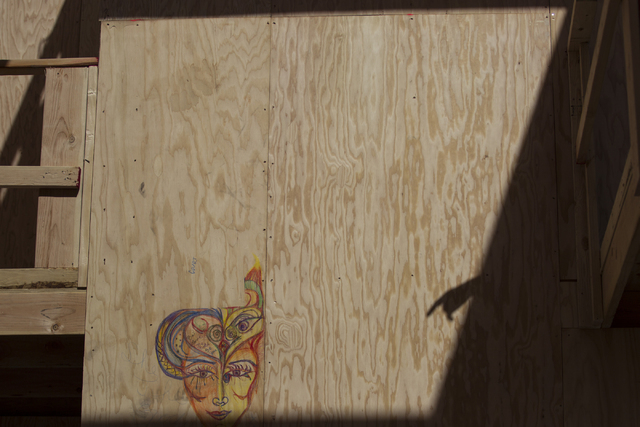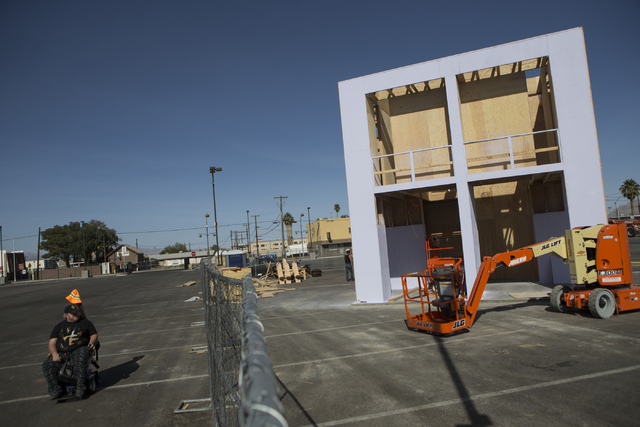 East Fremont will get a little bit brighter Saturday.
The Life Cube, a project brought to Las Vegas by Burning Man artist Scott Cohen, will be illuminated by LED lights in a ceremonial moment of silence.
Passersby may have noticed a structure of sorts being brought to life in the Llama Lot, near the intersection of Ninth and Fremont streets. That structure is part of an interactive art piece meant to inspire dreaming, goal-setting and social tolerance in people of all ages, spokeswoman Angela Kerfoot said earlier this month.
Muralists have painted the wooden structure, and their work will serve as the backdrop for community members to create their own positive affirmation-centered artwork to display.
Single words, like "hope," geometric shapes and designs that symbolize energy are usually made by children and adults and added to the sacred space, Kerfoot said.
In addition to the artwork, project creators hope to cultivate a cultural experience with yoga practices, music, dance and fashion shows during the two-week display.
The lighting of the cube starts at 8 p.m. Saturday. It will remain lit until April 2, when the art project will burn in a controlled blaze. "It's a truly powerful moment to see the community's thousands of wishes sent up together into the universe at the burn," Cohen said.
It'll be the second time Las Vegas' wishes go up in flames on account of the project.
Cohen first brought his community-driven art cube to downtown in March 2014.
Like the first time, ceremonies, performances and painting — both planned and impromptu — will precede the burning.
Up to 20,00 people are expected to see the blaze in progress.
Attendance and participation are free.
Contact Kimberly De La Cruz at kdelacruz@reviewjournal.com or 702-387-5244. Find her on Twitter: @KimberlyinLV