Marriage, music attract Suzanne Vinnik back to her hometown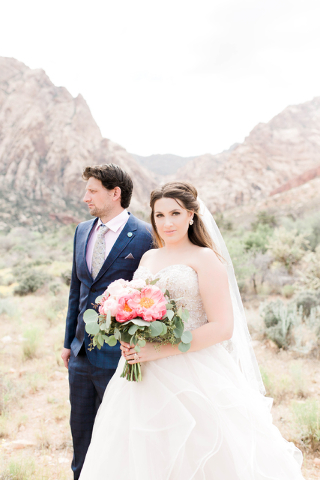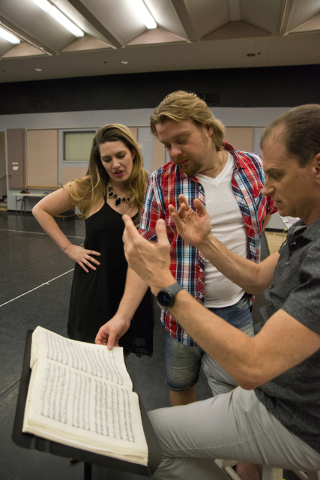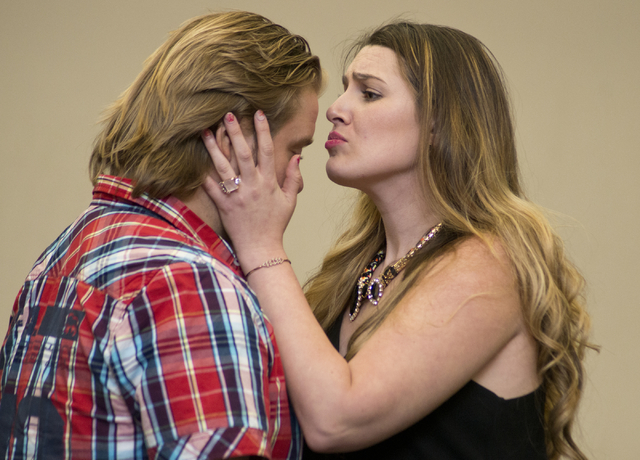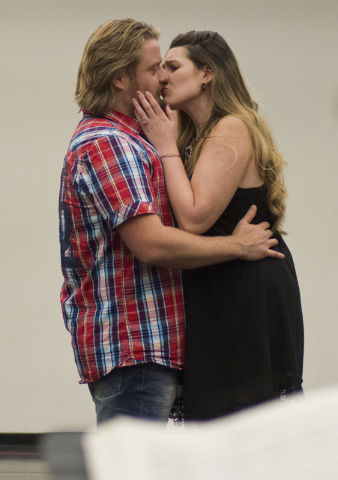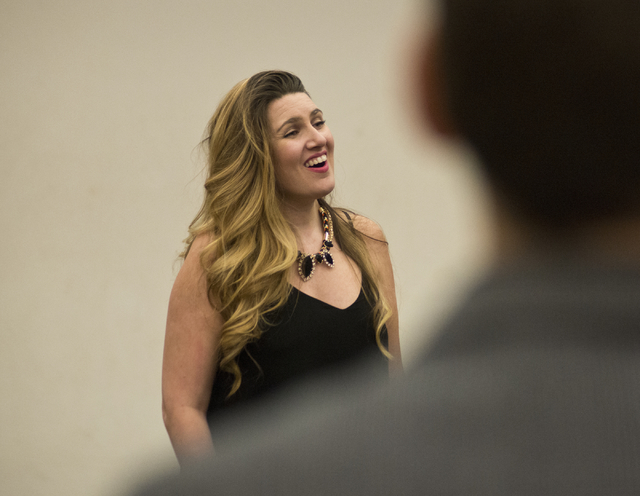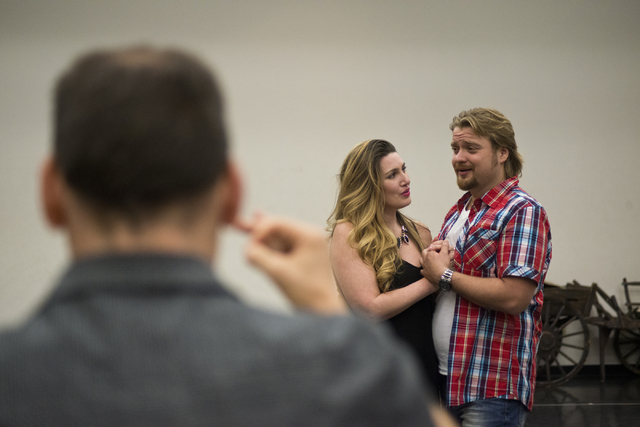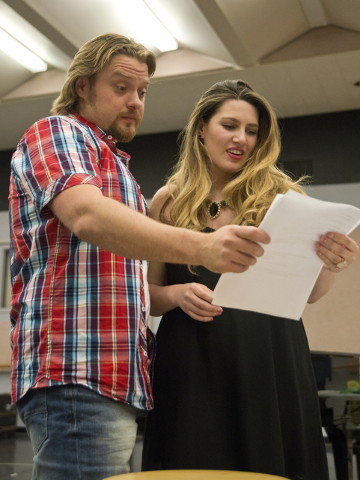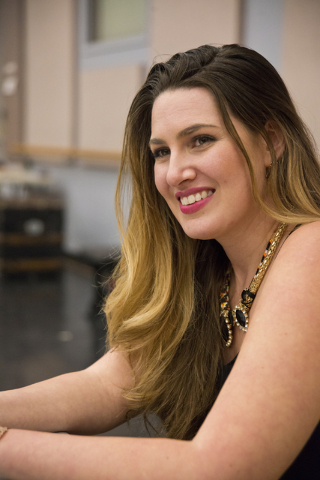 It's all in the timing.
Just ask soprano Suzanne Vinnik, a Las Vegas native who concludes a whirlwind Southern Nevada return this weekend with Opera Las Vegas' production of "Carmen" at UNLV's Judy Bayley Theatre.
Now based in New York, the 29-year-old Vinnik began her hometown sojourn in mid-May, when she performed "A Night of Opera" with the Henderson Symphony.
In between singing engagements, she got married — at Spring Mountain Ranch State Park.
"I lucked out," Vinnik admits, noting how her now-husband Keenan Richards, a resident anesthesiologist back in New York, had time off that coincided with her Southern Nevada singing engagements.
"Carmen" provides Vinnik with the chance to sing one of her favorite roles. But it's not the title one.
Mezzo-soprano Maya Lahyani plays the gypsy temptress at the center of Georges Bizet's perennially popular "Carmen," which boasts such immediately recognizable melodies as the "Toreador Song" and the title character's "Habanera" — which you've heard everywhere from Olympic ice-skating showdowns to "Dancing With the Stars," "Glee" and "The Simpsons."
Set in Seville, Spain, "Carmen's" title character seduces naive soldier Don Jose (sung by tenor Viktor Antipenko, returning to Opera Las Vegas after last year's "Madama Butterfly"), prompting him to abandon his devoted village sweetheart, Micaela. (That's the role Vinnik's singing.)
Not that Carmen has any intention of staying with Don Jose, who's left in despair when Carmen moves on to the charismatic, rock-star toreador Escamillo (Trevor Scheunemann).
"I hope nobody knows people as terrible" as "Carmen's" central characters, Vinnik says during a rehearsal break at UNLV.
Except, of course, for Micaela, who's "such a nice girl," the soprano adds. "She's the only redeeming character in this opera."
Micaela's also a decided contrast to many of the roles Vinnik usually sings, such as "La Traviata's" Violetta (a courtesan dying of consumption) and "La Boheme's" Mimi (a seamstress dying of consumption).
But Vinnik radiates sweet innocence while rehearsing with Antipenko, director Henry Price (a former New York City Opera tenor who now runs Pepperdine University's opera program) and musical director Gregory Buchalter, a conductor at New York's Metropolitan Opera.
"You asking tenor how he want to do kiss?" Antipenko asks, partly in jest, as Price oversees a tender moment, culminating in a chaste kiss between Don Jose and Micaela.
"I love it, I love it," Price tells Vinnik after her voice spins a silky melody. "I love the expression on your face — you almost have tears in your eyes."
Vinnik's voice, "like Suzanne herself, is very warm," according to Luana DeVol, Opera Las Vegas' general manager, a retired opera singer herself. "She's a delightful person to work with. And we're excited to bring a hometown girl making good" to Las Vegas audiences.
It's hardly the first time Vinnik has sung for local opera fans, however.
She made her debut with Nevada Opera Theatre at 8 years of age (in "Hansel and Gretel," composed by the original Engelbert Humperdinck), shortly after her piano teacher introduced her to opera via a videocassette of "La Boheme."
Vinnik was especially taken with star soprano Renata Scotto, who played the singer Musetta — and sang while riding in a horse-drawn carriage.
"It was such a hit" with her, Vinnik says, " 'I want to do that,' " she recalls. A week later, she had learned Musetta's aria — which put her teacher "in complete shock."
Vinnik's father, retired plastic surgeon Charles Vinnik, was "good friends with Vassili Sulich, founder of Nevada Dance Theatre (now Nevada Ballet Theatre) and Sulich gave the aspiring young singer opera CDs as birthday presents.
But it wasn't until she entered fifth grade at the Gilbert Magnet School for Communication and Creative Arts in North Las Vegas that Vinnik truly felt at home.
"For the first time, people embraced the fact that I loved singing and performing," she notes. "I go back every time I'm home. I make a point of it."
Vinnik attended the Las Vegas Academy but graduated from Cimmaron Memorial High School, then graduated from Texas Christian University in three years — and moved to New York to pursue her musical career.
Less than a year later, she found herself in Rome — studying at the Opera Studio di Accademia Nazionale di Santa Cecilia under the tutelage of Scotto, whose "La Boheme" performance inspired her opera dreams in the first place.
Yet Vinnik's opera career extends beyond performance.
Three years ago, she started the Opera Diva Dress Collection, an online platform whose 6,000 members have become "a sisterhood of sorts," sharing far more than the gowns they buy, rent and share for on-stage engagements.
"These gowns are so expensive," Vinnik notes. And while male singers can wear the same suit or tuxedo at every appearance, the ladies need multiple options for performances and photos.
Vinnik's on- and offstage life may be based in New York these days. But Las Vegas will always be home — and not just because her parents live in Summerlin.
"Every time I go anywhere, people ask, 'You're from Vegas? What kind of music is there?' " she says.
Vinnik's kind, of course.
Read more stories from Carol Cling at reviewjournal.com. Contact her at ccling@reviewjournal.com and follow @CarolSCling on Twitter.
Preview
What: Opera Las Vegas' "Carmen"
When: 7:30 p.m. Friday, 2 p.m. Sunday
Where: Judy Bayley Theatre, UNLV, 4505 S. Maryland Parkway
Tickets: $55-$95 (702-895-2787, www.unlv.edu/pac/tickets)