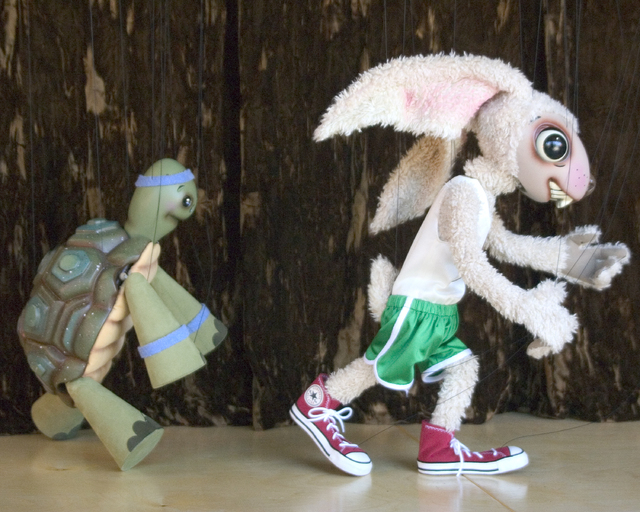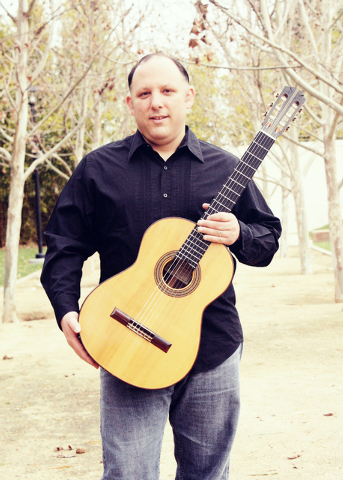 Family fun
SPRINGS EXPLORES
'VEGAS NIGHT LIFE'
When you hear the phrase "Vegas night life," you probably don't think of kangaroo rats, scorpions and pocket gophers.
Unless, of course, you're exploring the "Vegas Night Life" animal show at the Springs Preserve.
In the interactive show, presented twice daily in the Origen Museum, Springs Preserve zoologists introduce a rotating cast of nocturnal animals — freaky, sneaky and sometimes downright creepy — including snakes, lizards, geckoes, vinegaroons and centipedes. Also featured at every performance: a diurnal animal such as a tortoise, chuckwalla or desert iguana.
Trivia games and prizes are part of the show at 11 a.m. and 1 p.m. daily through Sept. 1 at the Springs Preserve, 333 S. Valley View Blvd.
"Vegas Night Life" is free for Springs Preserve members and included with general admission ($4.95-$9.95 for Nevada residents, $10.95-$18.95 for nonresidents). For more information, call 702-822-7700 or visit springspreserve.org.
Music
JAZZ VOCALS ON TAP
AT WINCHESTER
Jazz singer Sophia Lelis has been singing with pianist Woody Woods since she was a high school student in Los Angeles decades ago.
The two will renew their longtime collaboration Saturday afternoon at the Winchester Cultural Center in a program that features Woods originals and favorites from the Great American Songbook, as sung by everyone from Billie Holiday to Prince. (The latter's "Kiss" has been transformed in a new Woods arrangement that prompted Lelis to remark, "That song can sound like that?")
Following high school, Lelis turned her back on the club scene to become a beautician, which brought her to Las Vegas. She auditioned for legendary showroom producer Donn Arden, but declined his "Hallelujah Hollywood" job offer. A 2003 Woods gig in Las Vegas prompted her to get back on stage — and since then she's appeared with Woods on the Strip and other local stages.
Lelis and Woods return to Winchester center, 3130 S. McLeod Drive, at 2 p.m. Saturday, with drummer Charles Avery, saxophonist Wilbert "Jiggs" Hemsley, percussionist Adrian Jefferson and bassist Kenny Seiffert. Tickets are $10 in advance, $12 on concert day. For more information, call 702-455-7340.
Family fun
LIBRARIES WELCOME
MARIONETTE TROUPE
There are no strings attached when the Fratello Marionettes bring "Carnival of the Animals" to 13 local libraries next week, performing three storybook favorites: "The Three Little Pigs," "The Tortoise and the Hare" and "The Ugly Duckling."
The free performances will begin Monday at 10:30 a.m. at the Summerlin Library, 1771 Inner Circle Drive; at 1 p.m. at the West Las Vegas Library, 951 W. Lake Mead Blvd.; and 4:30 p.m. at the Las Vegas Library, 833 Las Vegas Blvd. North. On Tuesday, "Carnival of the Animals" will be performed at 10:30 a.m. at the Sahara West Library, 9600 W. Sahara Ave., and at 4 p.m. at the Whitney Library, 5175 E. Tropicana Ave.
At 11:30 a.m. Wednesday, the marionette troupe hits the stage at the Clark County Library, 1401 E. Flamingo Road, followed by a 4:30 p.m. performance at the Spring Valley Library, 4280 S. Jones Blvd., and a 6:30 p.m. show at the Windmill Library, 7060 W. Windmill Lane. Thursday's schedule: 10:30 a.m. at the Rainbow Library, 3150 N. Buffalo Drive; 2 p.m. at Centennial Hills Library, 6711 N. Buffalo Drive; and 6 p.m. at the West Charleston Library, 6301 W. Charleston Blvd.
The Fratello Marionettes conclude their visit at 10 a.m. June 20 at the Meadows Library, 251 W. Boston Ave.; and at 11 a.m. June 21 at the Enterprise Library, 25 E. Shelbourne Ave.
For more details, call 702-507-3459 or visit www.lvccld.org.
Theater
'GRADUATE' HITS
ONYX STAGE
Here's to you, Mrs. Robinson. And, of course, the hapless Benjamin Braddock, who becomes embroiled with the wife of his father's business partner — all while falling for her daughter, Elaine.
But if you can't imagine anyone but Anne Bancroft, Dustin Hoffman and Katharine Ross in those roles, SRO Productions offers a new look: a stage version of "The Graduate," which opens a two-weekend run Friday at the Onyx Theatre.
Arik Cunningham directs Terry Johnson's stage adaptation (recommended for adults because of mature themes), which is based on Charles Webb's novel and the Calder Willingham-Buck Henry screenplay for the Oscar-winning movie.
"The Graduate" will be performed at 8 p.m. Friday and Saturday at the Onyx Theatre, 953 E. Sahara Ave.; additional performances are at 8 p.m. June 20 and 21. For tickets ($20 general, $15 for seniors and military), call 702-732-7225 or visit www.onyxtheatre.com.
Music
CABARET JAZZ
HOSTS RETURNEES
There's a lot more music going on at The Smith Center's Cabaret Jazz than just cabaret and jazz, as upcoming performances demonstrate.
This weekend, a Motor City sojourn's on tap as the award-winning quartet Spectrum and sister group Radiance return for a third tribute to Motown and R&B favorites.
The eight performers will sing and dance through renditions of soul classics by (among others) the Temptations, Supremes, Four Tops, Miracles, Martha and the Vandellas, Stylistics and Donna Summer at 7 p.m. Friday, Saturday and Sunday.
And Lon Bronson brings his 14-piece All-Star Band back to Cabaret Jazz at 8:30 p.m. Thursday, performing the sort of funk, rock and original compositions that prompted Drew Carey to comment, "This is a house band so good you never want to leave the house."
Cabaret Jazz is located in The Smith Center for the Performing Arts, 361 Symphony Park Ave. Tickets for Spectrum and Radiance are $34-$37, while tickets to Bronson and band are $15-$30; for more information, call 702-749-2000 or visit www.thesmithcenter.com.
— By CAROL CLING