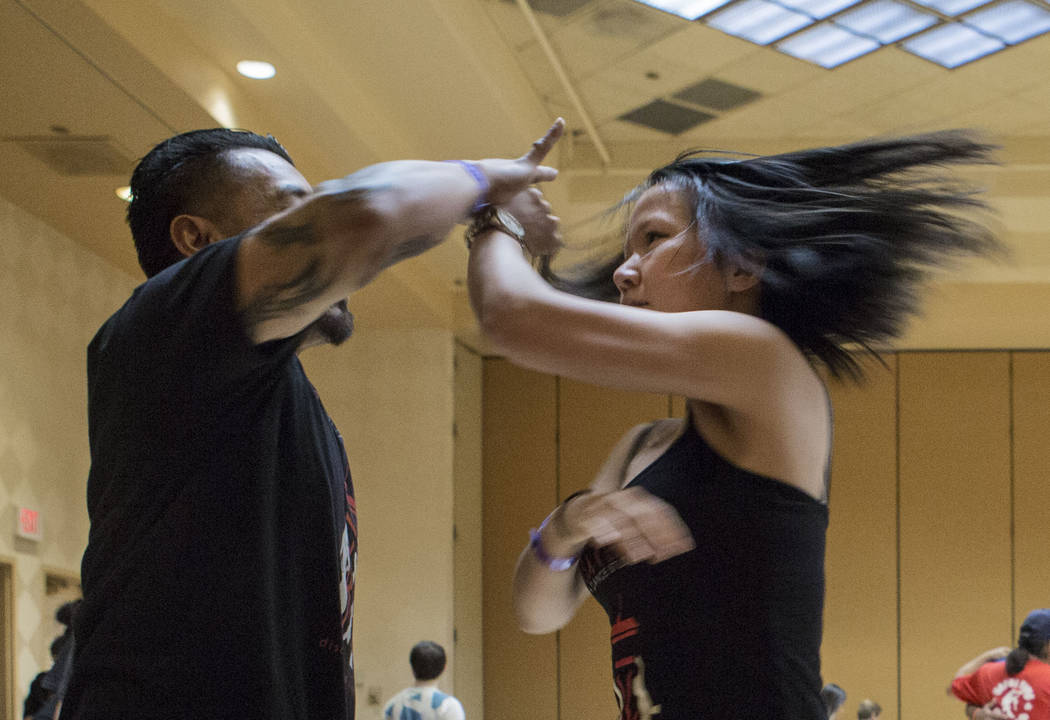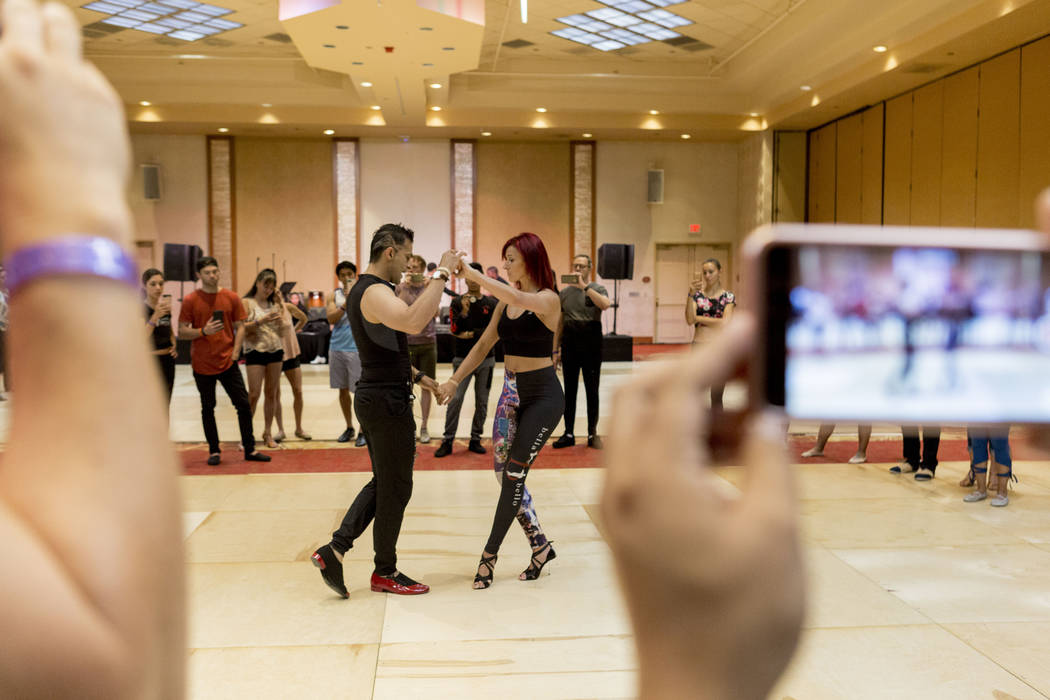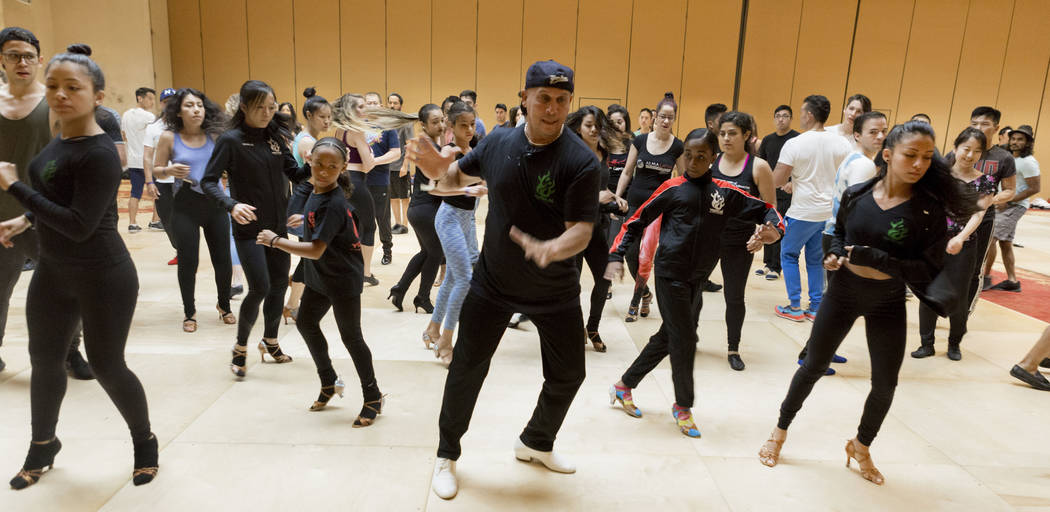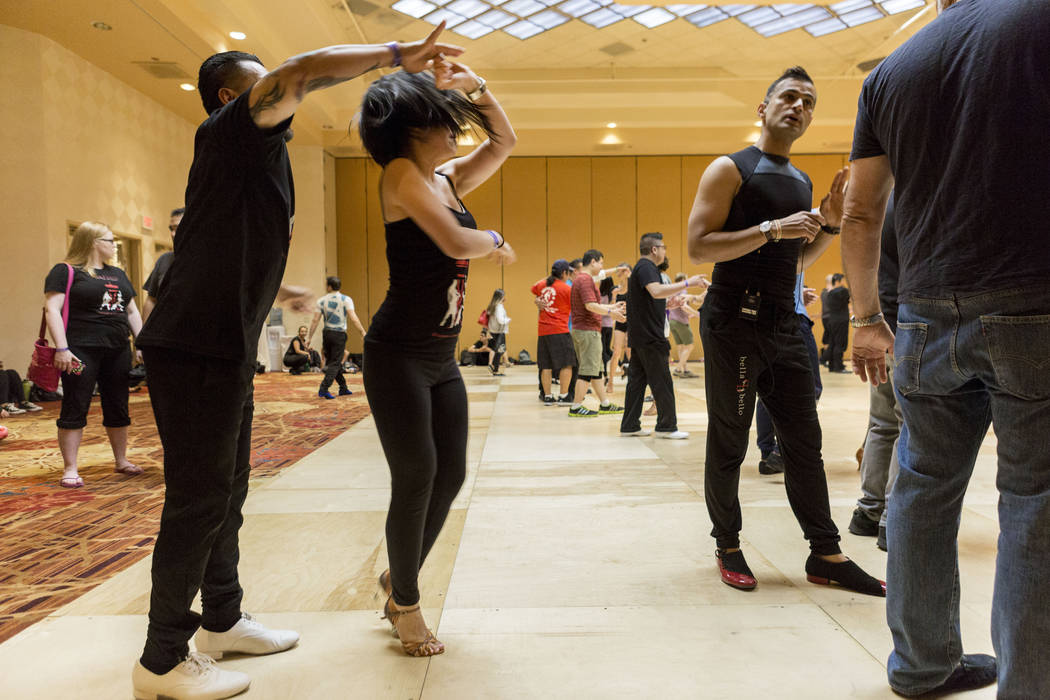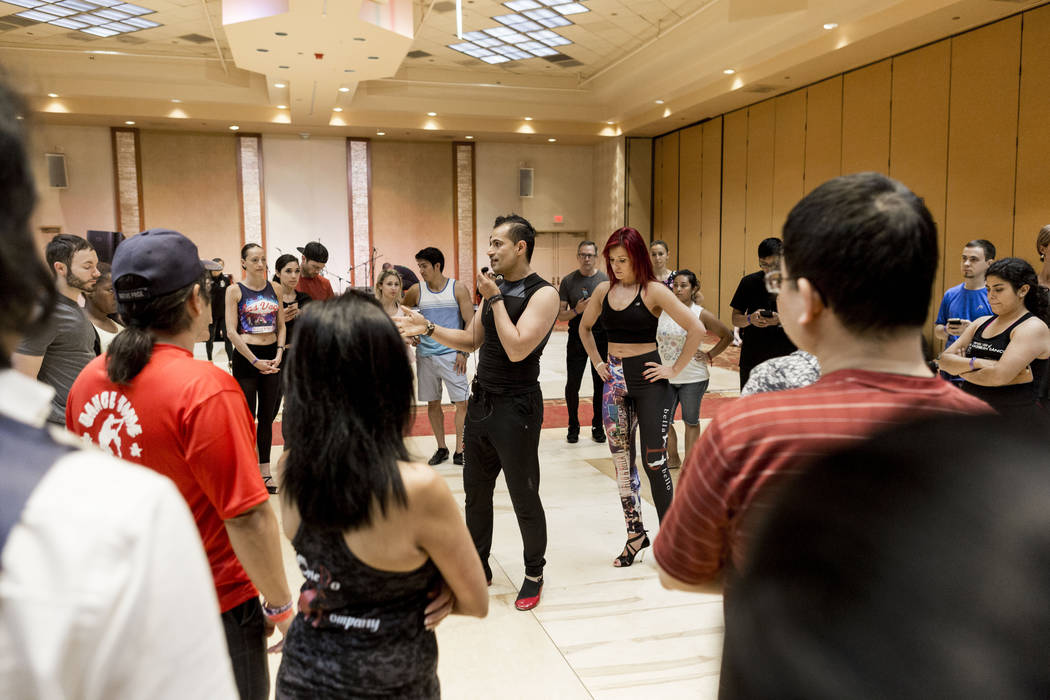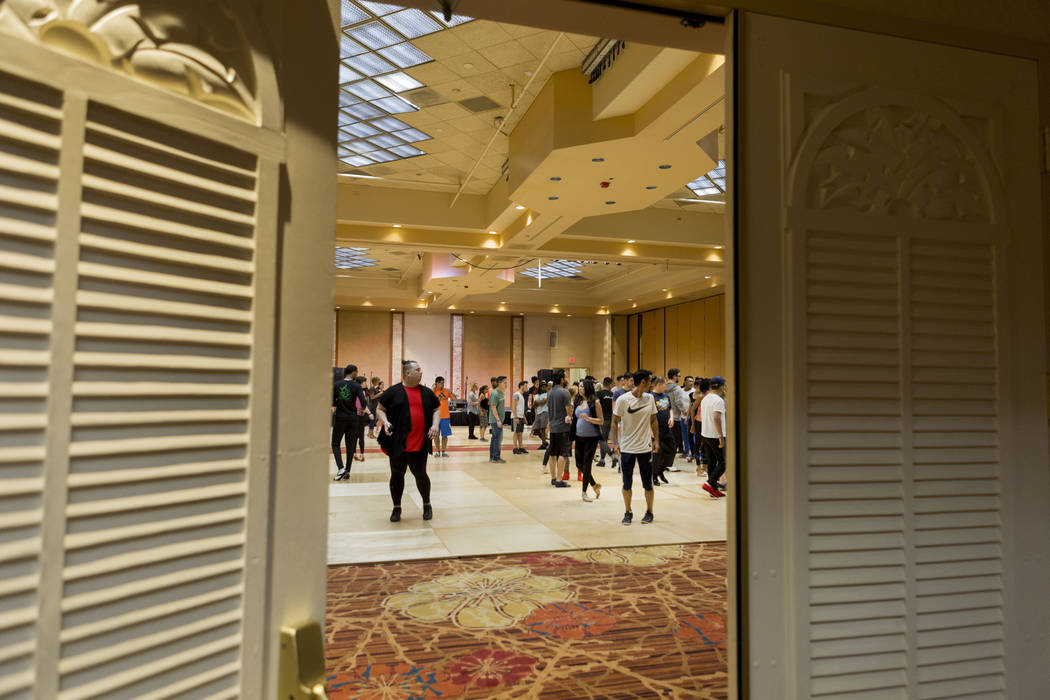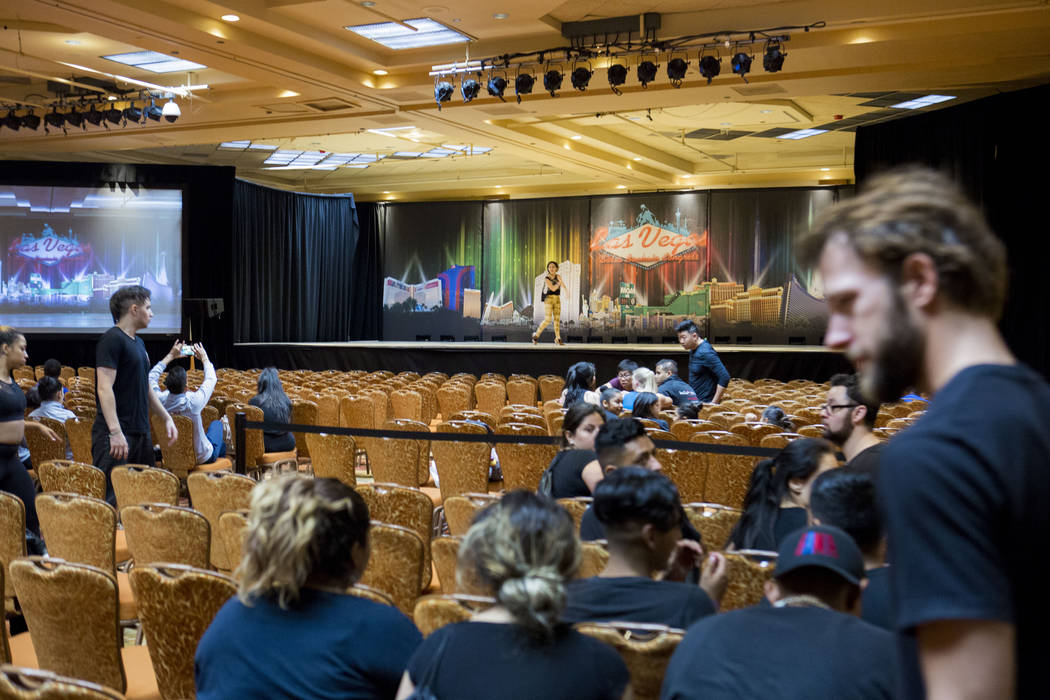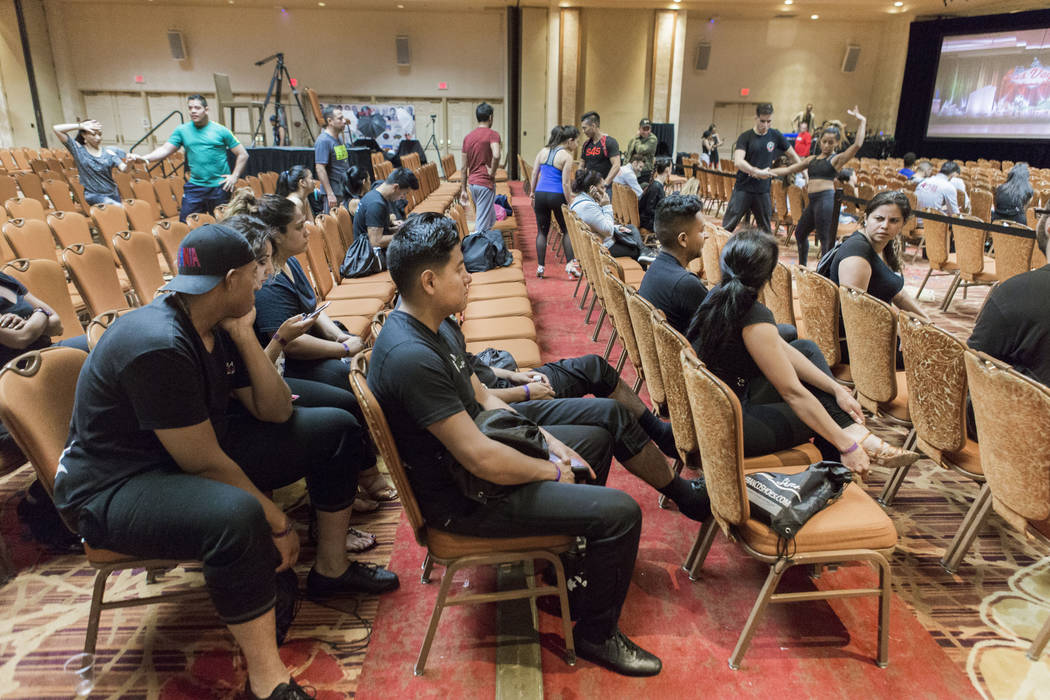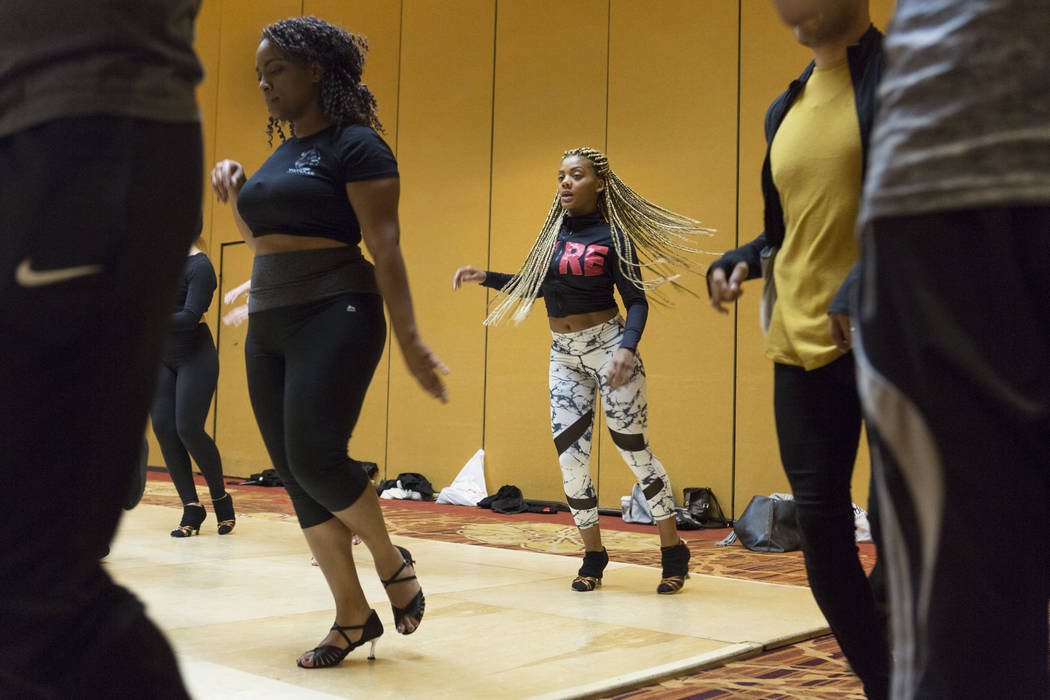 Nate Strager remembers growing up in an east Las Vegas neighborhood filled with gangs and violence. It was where he recalled being jumped and learning to fight to get away.
Strager said he came close to falling in with the wrong crowd. But then as a teen, he was introduced to salsa dancing.
"I fell in love with it. Seeing all these different ethnicities come together to dance was amazing," Strager said Sunday. "Salsa changed my life and got me out of that bad mentality. It's that positive influence that I want to try to project onto people."
That's why 14 years ago Strager started the Las Vegas Salsa Buchata Super Congress, which took place at the Tropicana over the weekend. The annual event features workshops with top dancers, concerts, performances, competitions and social dancing.
"The purpose of a congress is to bring people together from all over the world to dance," Strager said. "Here we have the best dancers in the world teaching all levels of workshops, so nobody feels intimidated."
The congress explored a variety of dance styles from fast-paced salsa and sensual bachata to the romantic rhythm of kizomba and a more modern dance called zouk.
It's an event where dancers of all ages and abilities can learn to move their hips and discover a different style of dance each day. Master classes were also offered for those seeking a more detailed level of dance. Inside another room, performers showcased their skills from a stage in front of a live audience.
"This is a huge community of salsa dancers who are wanting to improve," said Erica Maya, who came from Chicago. "The caliber of competition is phenomenal and the lineup of artists they have here are amazing."
Californian Akhil Jariwala said he danced before a large crowd on Saturday. "It was very exciting," he said.
"The nice thing about this event is that there are no cliques or social circles – everyone talks to everyone. It's that type of open community," Jariwala said. "It's welcoming and we all have a great time and learn a lot."
The event wasn't all workshops and practices. Attendees could shop for dance-related items, such as shoes and outfits, from vendors. Later, they had the chance to dance each night away until 5 a.m. with musicians such as Tito Allen and Ray Barretoo, Jr.
Strager estimated between 4,000 and 5,000 people from across the U.S. and other countries participated in the weekend events. The congress also hosted its second annual Ultimate Latin Dance Championship with $20,000 in prize money, as well as the World Latin Cup qualifier for couples.
"When it comes to dancing this is one of the biggest events worldwide because of the talent they bring," registration coordinator Aleks Bucio said. "This event brings out different diversities. People come together because they all share a common interest — salsa."
This year's congress marked Canadian Jon Llewellyn's third.
"I love coming back," he said. "It's a big social community, and it's a great place to meet people who share your interest. Everyone inspires one another and salsa is just fun."
Contact Sandy Lopez at slopez@reviewjournal.com or 702-383-4686. Follow @JournalismSandy on Twitter.