Spring Mountain park embraces seasonal changes with first Spring Fling
Updated April 2, 2017 - 12:23 am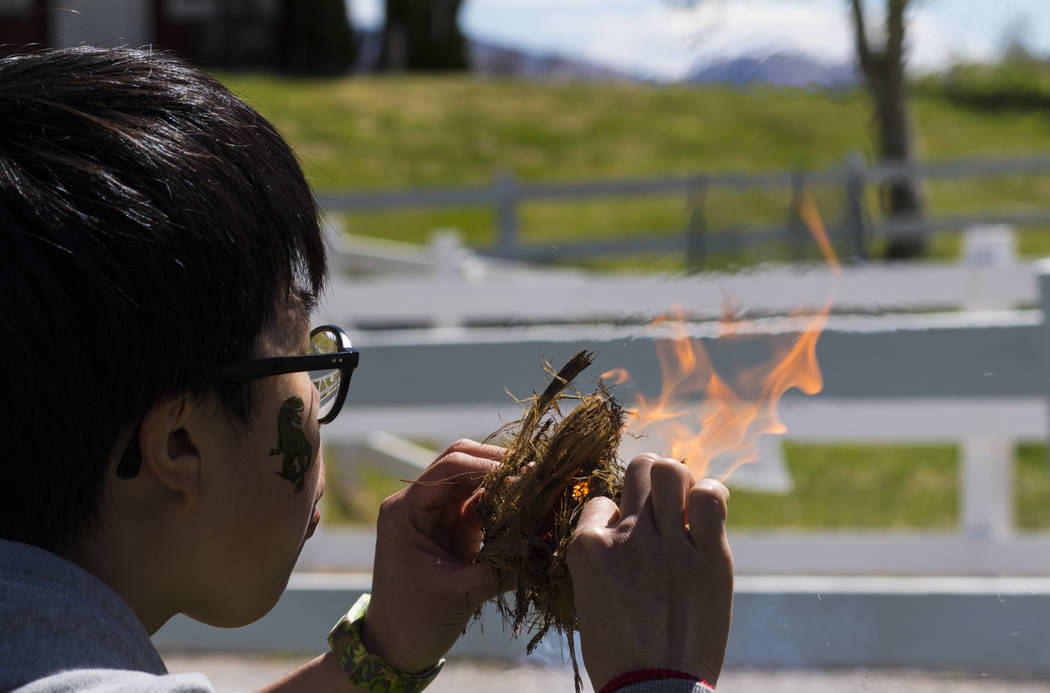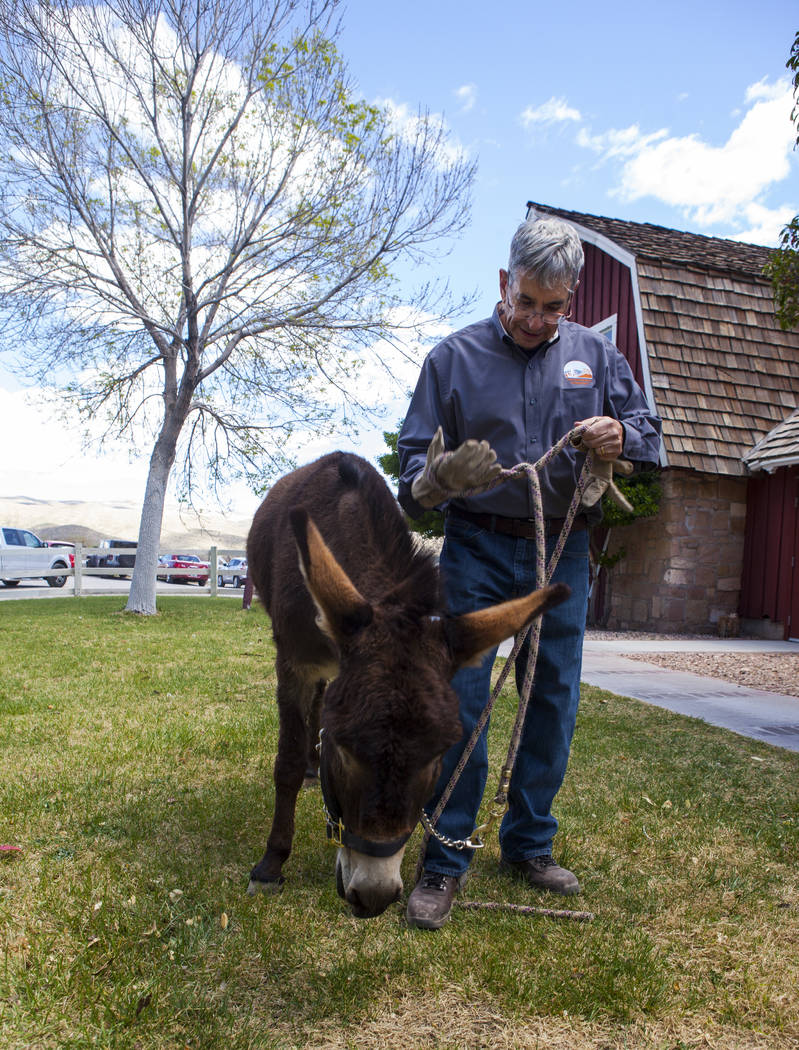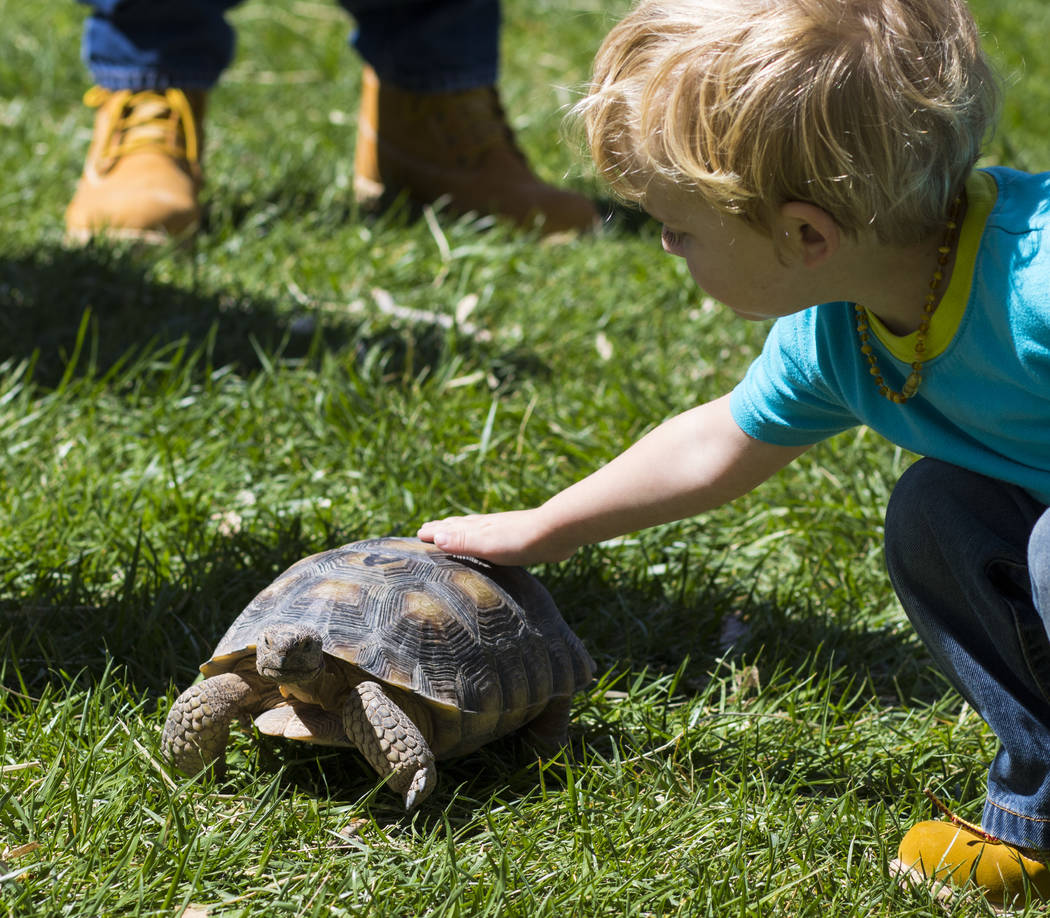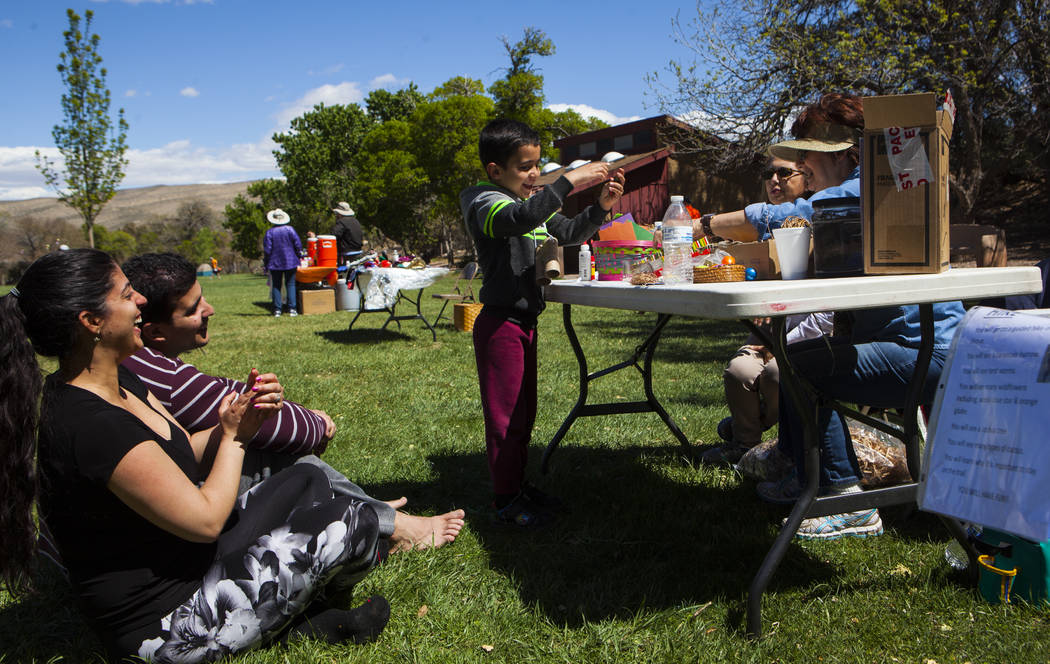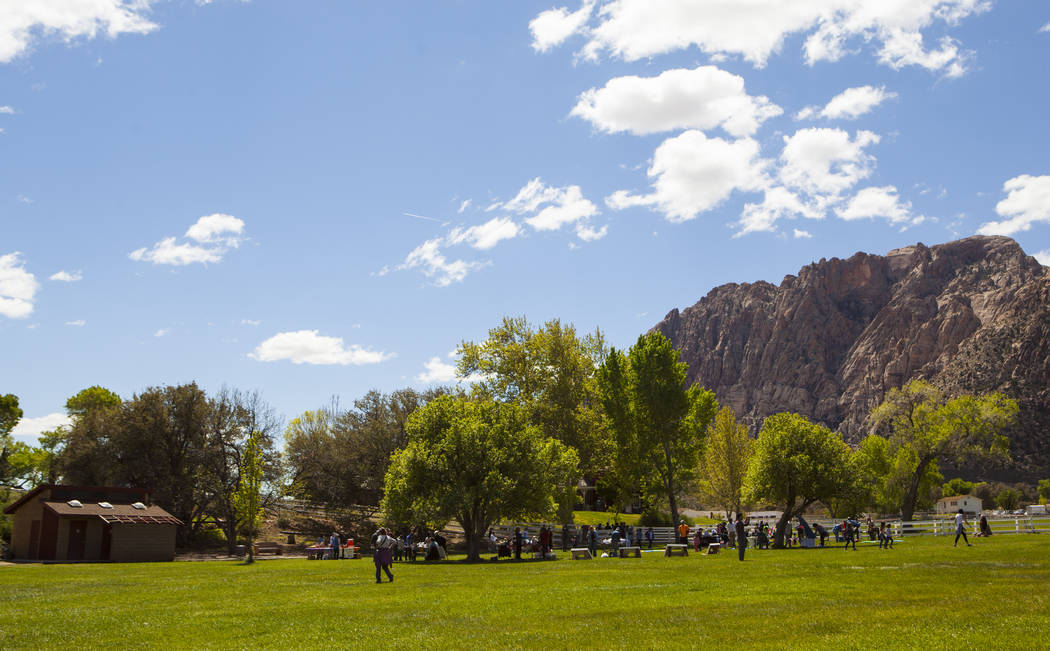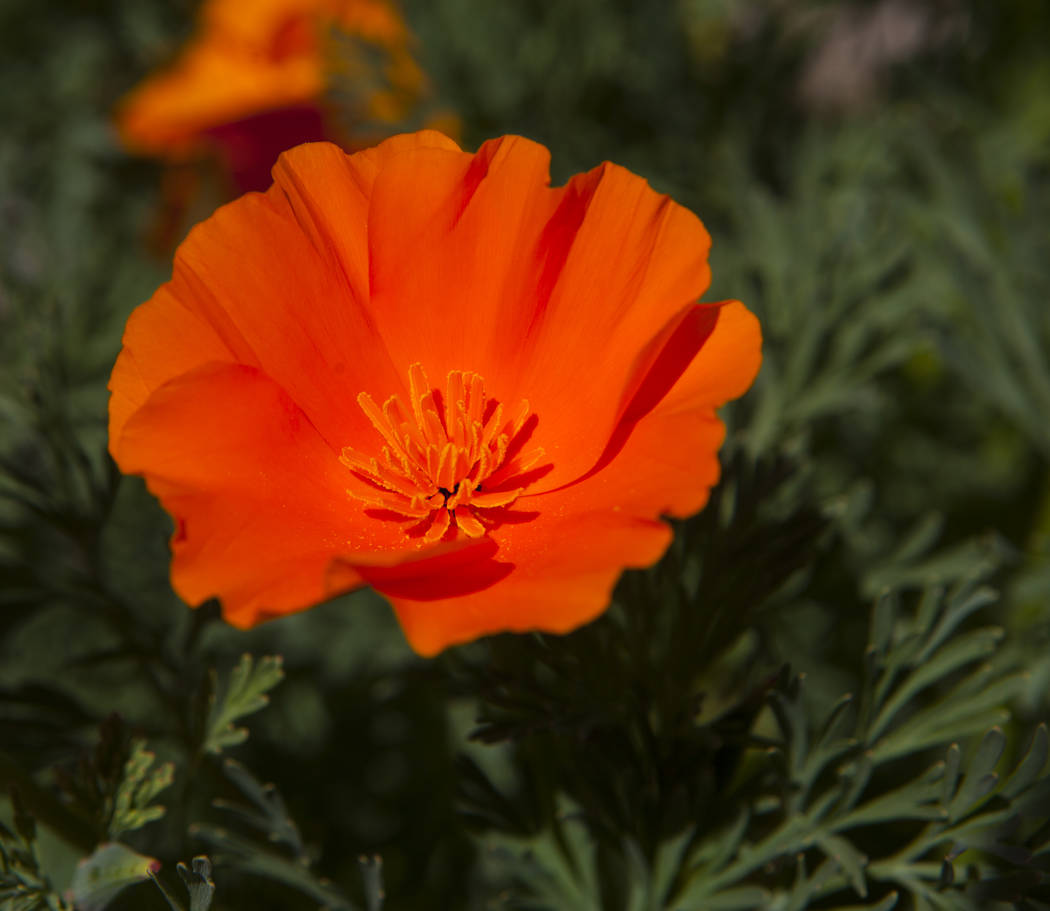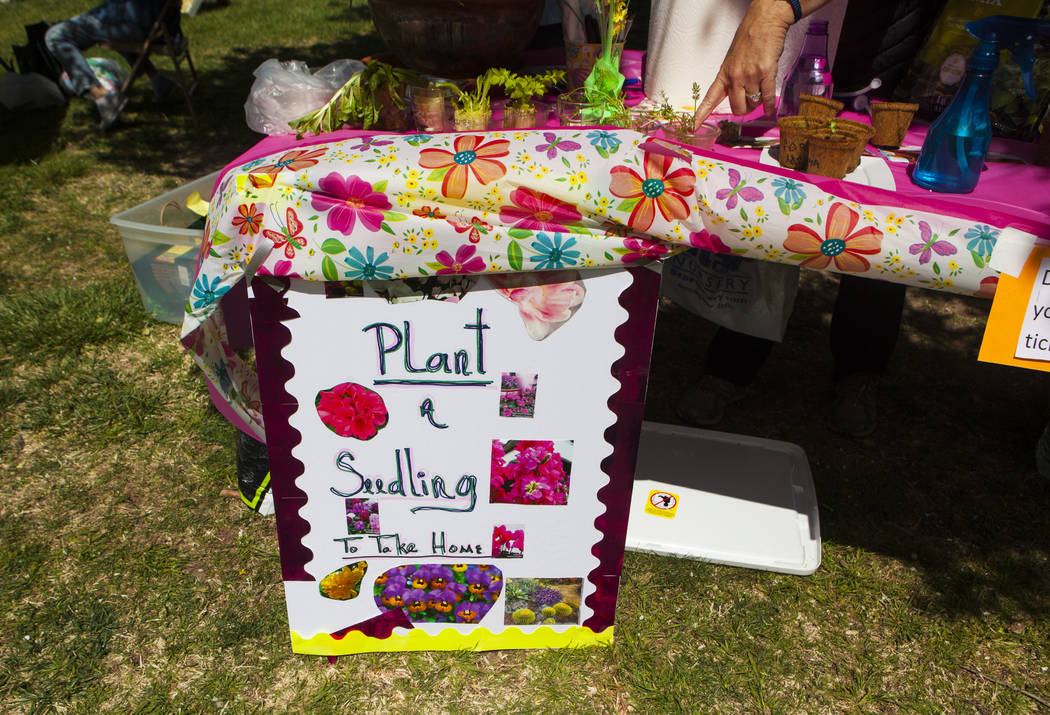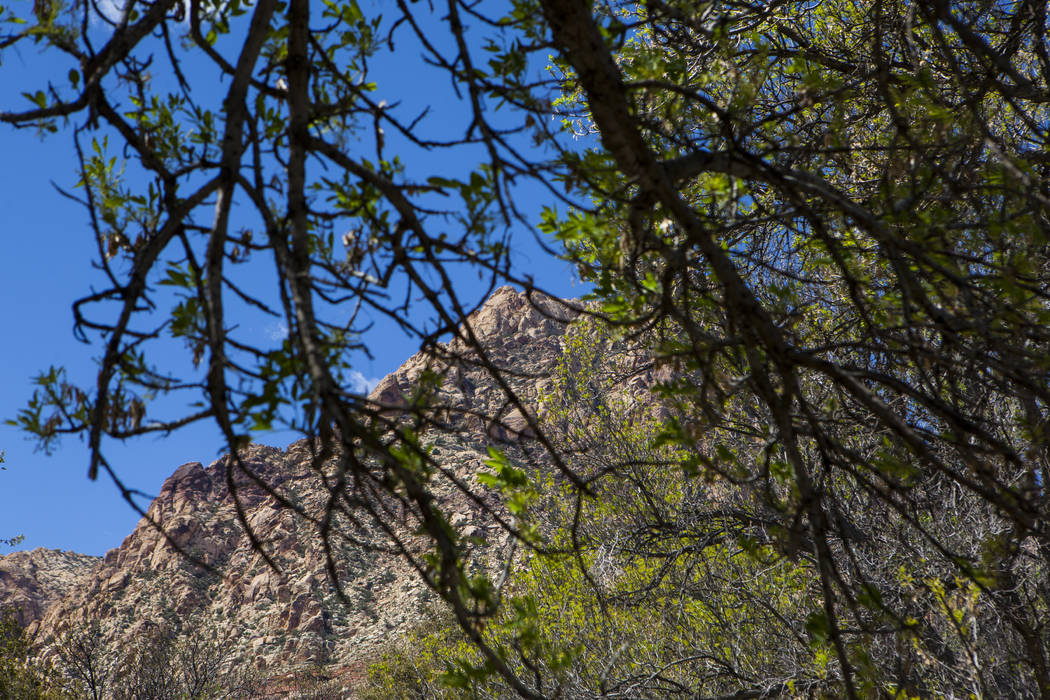 Spring Mountain Ranch State Park staff were a bit overwhelmed last year when 2,000 visitors showed up for an Easter egg hunt.
"It's so worth it to see the kids smile and have fun," park docent Dayna Whitlock said. "But what ends up happening is that the parents get mad at each other and the kids start arguing over eggs."
This year, park staff decided to go a different route. On Saturday, the park held its first Mojave Spring Fling to celebrate the emergence of local flora and fauna.
"We're about Mother Nature and the beauty of this place and the native animals," Whitlock said.
Park interpreter David Low came up with the event as a way to tie the Mojave Desert environment into the seasonal celebration.
"Mojave flowers all blossom, almost all at once," said Low, who has been with the park since 2014. "Joshua trees bloom at night, desert tortoises come out of their burros. Lots of things happen in the Mojave desert in the springtime."
Families enjoyed picnic lunches, took guided walks and participated in activities such as kite-making, face-painting and learning about native animal and flower populations.
Park staff created an obstacle course to allow children to explore springtime changes in the desert, Whitlock said.
"Each thing is tied to an animal," she said, pointing to foam noodles taped together in a semi-circle.
"Those are tortoises and snakes and tarantulas emerging from their burrows," Whitlock explained. "The balance beam? You're a lizard sunning itself."
Children also got a chance to check out two real-life Red Rock Canyon natives — Abigail, a tortoise, and Jackson, a formerly wild burro adopted by the Red Rock Canyon Interpretive Association.
About 200 visitors came out for the event, Low said. "It's just about being outside and enjoying each other's company."
Contact Brooke Wanser at bwanser@reviewjournal.com. Follow @Bwanser_LVRJ on Twitter.
JACKSON THE RED ROCK CANYON BURRO
Jackson is a 5-year-old burro adopted after a routine Bureau of Land Management roundup, also known as a gather, in the Spring Mountain Ranch Park area in 2012.
Blaine Benedict, formerly the executive director of the Southern Nevada Conservancy, a nonprofit partner of the BLM, adopted Jackson to be a part of the organization's outreach and educational programming.
"We adopted him to help explain the BLM's wild horse and burro program and the history of burros on public land," Benedict said.
Jackson now lives in the horseback riding area just south of Highway 159, traveling around the valley with Benedict for various programs and events.
Benedict is now retired, but he holds the title of "burro wrangler." Jackson has his own business cards and Facebook page.
While Jackson isn't a pet, the two have a bond, Benedict said.
"I'm his dad," he said.
— Brooke Wanser