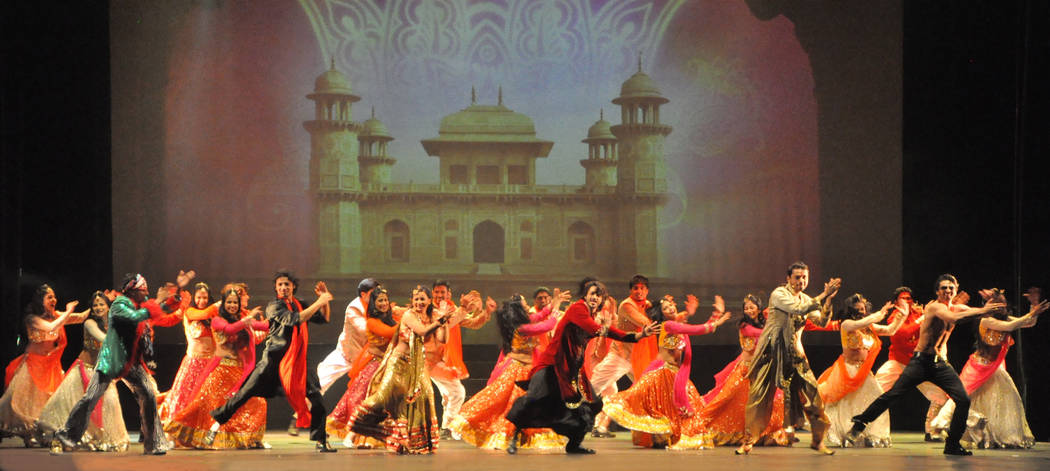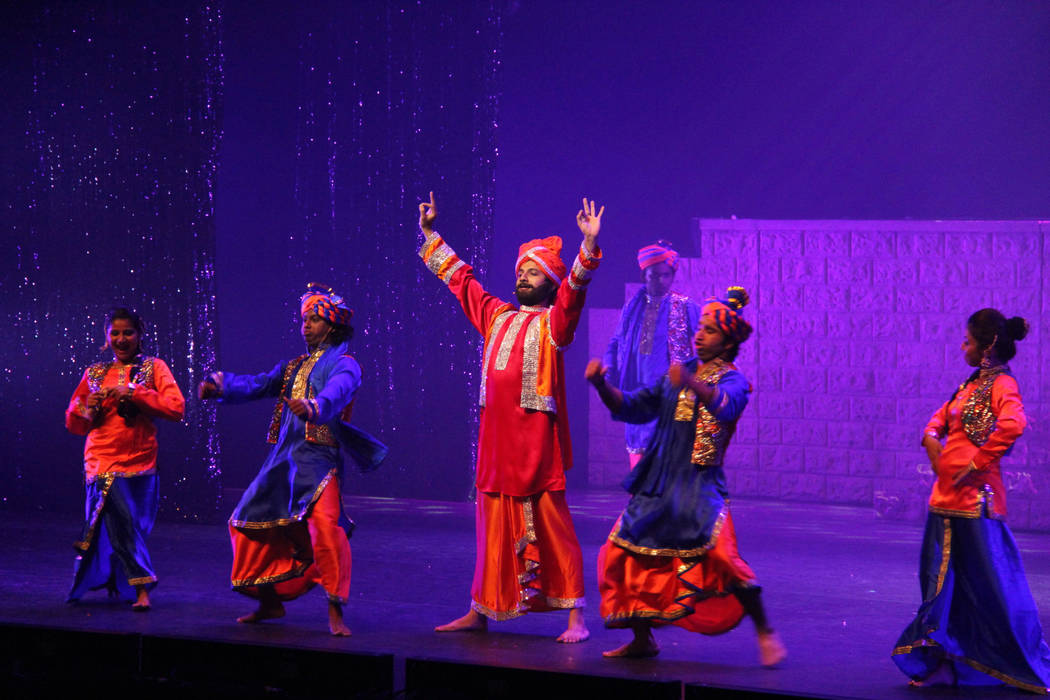 Hooray for Bollywood. And climb aboard the "Taj Express" to experience, live and in person, what's usually confined to the big screen: the trademark mix of music, dance and romance that characterizes Hindi movies filmed in India's largest city, Mumbai.
Monday night, "Taj Express" wraps up a three-month U.S. tour at The Smith Center's Reynolds Hall — but not before delivering one last blast of Bollywood magic.
And "what better place to end such a lovely tour?" asks producer-director Shruti Merchant in a telephone interview from Mumbai. "We were very, very excited that we were ending such a long tour in Vegas."
It's a case of "save the best for last," adds "Taj Express' " award-winning choreographer, Vaibhavi Merchant — Shruti's big sister — who's worked briefly in Las Vegas on a few Bollywood productions filmed here.
"Taj Express' " story-within-a-story centers on Shankar, a struggling young musician working on his first Bollywood film, writing songs for characters — from a tough street kid to an ambitious journalist — who also come to life on stage.
"Through him, you see the story as the film unfolds," Shruti explains.
You may even recognize one of the musical numbers: A.R. Rahman's "Jai Ho," the Academy Award-winning song first featured in "Slumdog Millionaire," 2008's best picture Oscar winner.
"Taj Express" — subtitled "The Bollywood Musical Revue" — may be steeped in Indian culture, but very few Indians have seen it.
Aside from a special showcase for "top actors and Bollywood stars," the show "was never performed in India," Vaibhavi says by phone. "We used to get asked, 'When will you perform in India?' But it's been structured and tailored for international audiences."
After all, the "songs, colors and dance" represent "a universal language," Shruti observes. As a result, "the show speaks to everyone … whether they understand the culture or not."
That's the goal, according the director, who hopes "to reach out, not to people who know about India," but to those who may be unfamiliar with Bollywood "and how crazy we are," she laughs.
Along with three live musicians — on guitar, flute and percussion — augmenting the recorded soundtrack, "Taj Express" features 22 dancers (decked out in more than 300 costumes) performing a high-energy mix of styles.
"It's not all Bollywood style," Vaibhavi explains, citing a "broad spectrum" of classical, folk and contemporary Indian dance as well.
The live element also gives "Taj Express" a different feel, the choreographer adds, noting "the energy, the euphoria you feel in a live audience — you cannot match that in a cinema hall."
While the pressure of live performance requires more extensive training than movies, which offer the possibility of retakes, "you're either a Bollywood dancer or you're not," Shruti says, likening it to "street dance. It's what you feel. … You're either born with it or not."
And in India, many are born with it. After all, as the director notes, "we belong to a land of storytelling."
Contact Carol Cling at ccling@reviewjournal.com or 702-383-0272. Follow @CarolSCling on Twitter.
Showbiz kids bring Bollywood to the stage
It's no surprise Vaibhavi and Shruti Merchant ended up in showbiz. After all, it's the family business.
They're the granddaughters of noted Indian choreographer B. Hiralal, and "the entire family was in Bollywood," says Shruti Merchant, director-producer of "Taj Express: The Bollywood Musical Revue," which visits The Smith Center on Monday.
"We've been in this for generations," Shruti notes. "I love the drama around this entire world."
But "Taj Express" isn't the first theatrical production to explore the family's Bollywood roots.
A previous show, "Merchants of Bollywood," toured from France to Singapore several years ago, setting the stage(s) for "Taj Express."
After so much experience on movie stages, "the family decided" to "support this passion" of Shruti's, according to her older sister Vaibhavi, who choreographed "Taj Express" after almost 20 years as an award-winning Bollywood choreographer.
As Vaibhavi jokes, "she can't fire me." But seriously, "it was a proud moment" when both sisters began collaborating for the stage.
"I did get a little stagnated with feature films," Vaibhavi acknowledges. "I thought, 'What else can I do?' I had never expected I would have this theater production" and the chance to "work with such wonderful talents." Including her sister.
361 Symphony Park Ave., Las Vegas, NV