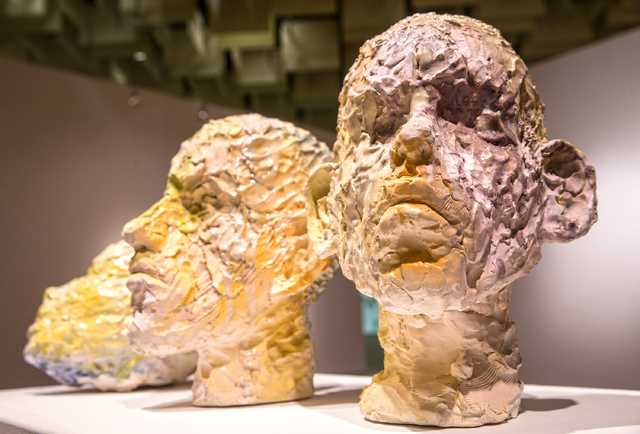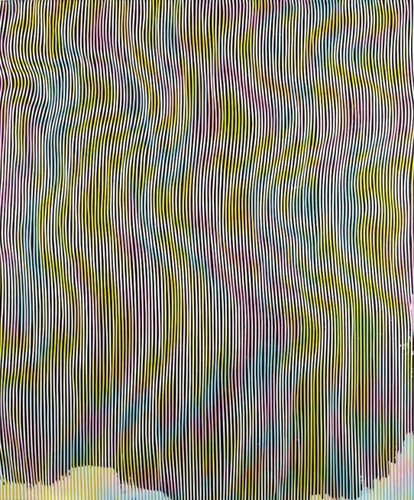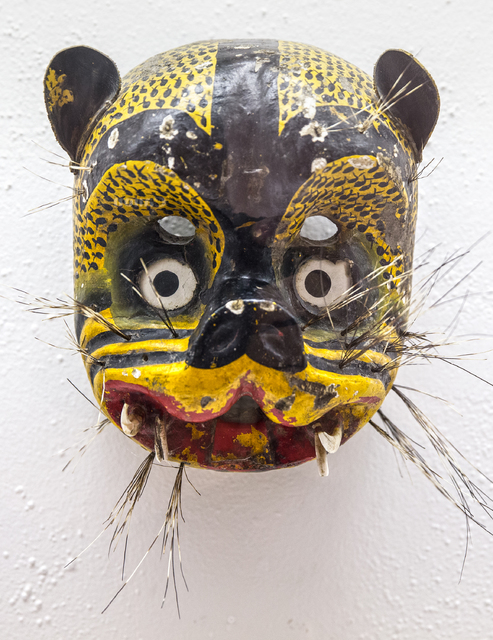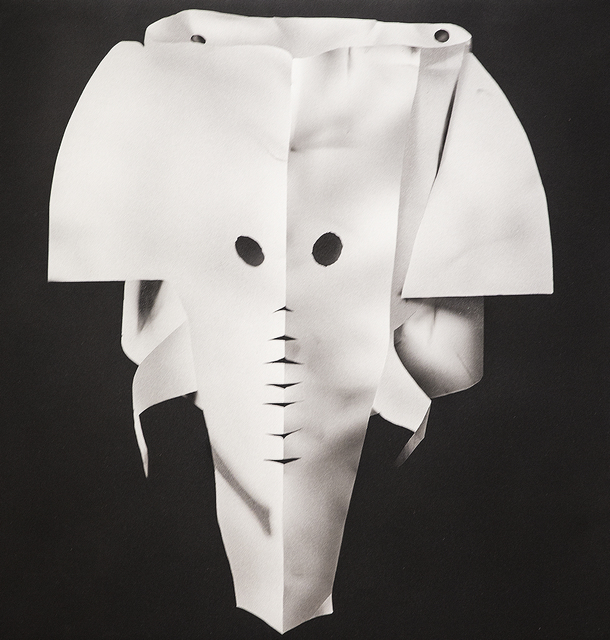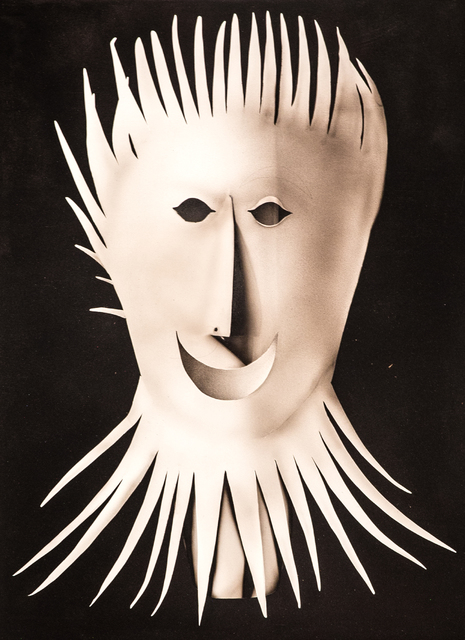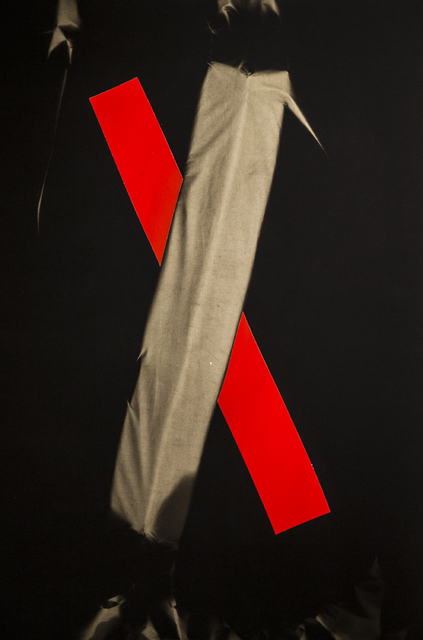 Ask Alisha Kerlin, interim director of UNLV's Barrick Museum of Art, a simple question: Why is the museum launching its 50th anniversary celebration Friday with not one, or two, but three new exhibits?
Kerlin has a simple response: "I'm crazy." But seriously, folks, "I wanted it to be a big deal," she explains. Besides, "if you're going to have cake …"
Refreshments will be served from 5 to 8 p.m. Friday at a reception marking the Barrick's 50th anniversary, hosted by Nancy J. Uscher, dean of UNLV's College of Fine Arts, which has overseen the museum since 2011, when it lost state funding because of the recession.
That bit of history and numerous others are explored in the yearlong lobby exhibit, "Fifty Years," which traces the museum's development through news clippings and photographs.
The three new exhibits, which continue through May 13, illustrate the Barrick's wide focus.
"Process," in the Barrick's Main Gallery, showcases 10 contemporary artists who, in different ways, explore "the idea of process and change," Kerlin notes.
In the Michael C. and Mannetta Braunstein Gallery (named for the couple who donated Mesoamerican art to what was originally a natural history museum), "Masking" mixes traditional Mexican masks and contemporary artwork.
And in the museum's Teaching Gallery, "Abandon All Hope, Ye Who Enter Here" features illustrations created by legendary surrealist Salvador Dali for two literary classics: Dante's "Divine Comedy" and Boccacio's "Decameron."
Elements from each exhibit echo and enhance the artworks featured in the other displays, according to Kerlin.
They also suit the museum's goal to be inclusive, she notes. "We have to be edgy enough for aspiring scholars" yet appealing to people who have never been to an art museum.
That includes 1,500 students enrolled in English composition classes at UNLV this fall who'll visit the Dali exhibit and write analyses of what they see, Kerlin says, in an effort to "get them to turn their brains on."
Then again, that's been the goal of the museum since it opened in 1967 to display the Desert Research Institute's collections.
Now housed in what was originally the UNLV gymnasium, the Barrick Museum — which added "of Art" to its name last year in anticipation of its 50th anniversary — plans much more community engagement in the future, Kerlin says."
Shifting focus from the Barrick's future to its present (and past), here's a closer look at the museum's current exhibits:
'PROCESS'
It's not (only) what you do, it's the way that you do it.
That's the inspiration for an exhibit that finds contemporary artists cutting, layering, pasting, scratching, reassembling and otherwise altering original materials.
"For me, what unites the works is the labor put into creating" them, curator Matthew Gardocki notes in an email interview.
Christopher Russell, for example, cuts intricate scratches into the surface of photographs, while Kim Rigg cuts and reassembles postage stamps. Christopher Duncan, by contrast, adds paint to a canvas featuring fabric that's been bleached by the sun for six months.
"He spent a lot of time making this, but the sun did the work," Kerlin notes.
Julie Oppermann's shimmering op-art canvases "make me giddy," Kerlin says, while John Bauer (who'll lecture at UNLV's University Forum April 20) employs abstract screenprinting in a fashion where you cannot tell what was done first.
The works are on display courtesy of Mark Moore Fine Art, a Los Angeles gallery that has exhibited UNLV alumni, including Tim Bavington and David Ryan, during its 33-year operation.
"Those direct relationships with the UNLV alumni helped with the opportunity to present 'Process' for the (museum's) 50th anniversary," Gardocki notes.
'MASKING'
Traditional Mexican masks from UNLV's collection dominate this display.
But the exhibition's centerpiece is a painting: Daniel Bodner's "RB52," part of the Las Vegas Art Museum collection housed at the Barrick, "in which the faces of the two figures are missing or nearly obliterated," curator Roop notes in an email interview. And UNLV alumna Audrey Barcio's fur-bedecked "Beautiful Nothing #19" echoes two furry traditional masks.
By blending modern art pieces with traditional Mexican masks, the exhibit reflects an ambiguity about identity found in the traditional masks, according to Roop. "Most of all," she adds, "I hope the exhibition makes viewers aware of how identities and meanings spill into one another."
'ABANDON ALL HOPE, YE WHO ENTER HERE'
This exhibit takes its title from a line from Dante's "Divine Comedy," according to curator Lee Cannarozzo, a senior in art history at UNLV.
The books featuring Dali illustrations are part of the Las Vegas Art Museum collection "that hadn't been shown before," he notes. But because of space considerations, pages in the exhibited books will be turned every three days through spring semester, enabling viewers to experience all of the Dali prints. (They'll also be on social media for those who can't make multiple museum visits.)
A February screening series in the Barrick Auditorium augments the exhibit, starting Feb. 3 with Dali and Luis Bunuel's surrealist classic "Un Chien Andalou" and the documentary "Salvador Dali: His Life Through His Paintings." Other features include a 1911 version of "Dante's Inferno," the first feature-length Italian film (Feb. 10); another Dali-Bunuel collaboration, 1930's "L'Age d'Or" (Feb. 14); and director Pier Paolo Pasolini's controversial, adults-only 1971 "The Decameron" (Feb. 17).
'FIFTY YEARS'
To celebrate the Barrick's five decades, newspaper clippings, photographs and artifacts are on display in the museum lobby.
Organizer Allen Linnabary, a Barrick staffer working on his master's degree in history, plowed through the museum's archives to find materials.
"It took months, because we loved it all," Kerlin says of shaping the "Fifty Years" exhibit. (Linnabary hopes to discover more in a research paper on the museum's past.)
One photograph shows a school visit — and a museum staffer holding out a lizard for their inspection.
"It's important to show we've been teaching that long," Kerlin says.
Read more from Carol Cling at reviewjournalcom. Contact her at ccling@reviewjournal.com and follow @CarolSCling on Twitter.
Preview
What: Barrick Museum 50th anniversary celebration
When: 5-8 p.m. Friday; regular museum hours 9 a.m.-5 p.m. weekdays (until 8 p.m. Thursdays, noon-5 p.m. Saturdays)
Where: Barrick Museum of Art, UNLV, 4505 S. Maryland Parkway
Admission: Free; suggested donation $2-$5 (702-895-3381, www.unlv.edu/barrickmuseum)
50 Years of the Barrick Museum
1967 – The Desert Research Institute establishes a museum to exhibit and house its collections on Maryland Parkway.
1969 – The institute transfers ownership of its collection to UNLV.
1975 – The museum raises enough money to move its artifacts to the old gym in the center of campus; the university names the facility the UNLV Museum of Natural History.
1986 – The first contemporary art exhibition comes to the museum.
1989 – UNLV formally changes the name to the Marjorie Barrick Museum of Natural History in honor of Las Vegas philanthropist Marjorie Barrick's continued support of the university.
1992 – UNLV remodels the museum building and adds the new Harry Reid Center for Environmental Studies
2011 – The museum loses state funding. Initially threatened with closure, it is saved when it changes focus and integrates with UNLV's College of Fine Arts, becoming the flagship location for art on campus. Following refurbishment, it is able to house two important art collections: the Nevada portion of the Herbert and Dorothy Vogel 50×50 and artworks owned by the Las Vegas Art Museum.
2012 – The Barrick reopens to the public as a contemporary art museum augmented with a permanent collection of culturally significant artifacts.
2016 – In preparation for its 50th anniversary, the Barrick officially becomes the UNLV Marjorie Barrick Museum of Art.
Source: "Fifty Years," Marjorie Barrick Museum of Art, UNLV