Utah Shakespeare Festival plays on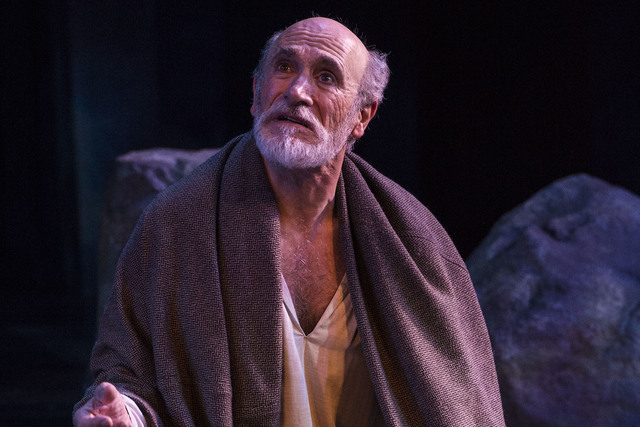 Outside, it's all about the future, as construction continues in Cedar City, Utah, on the $35 million Beverley Taylor Sorenson Center for the Arts.
Scheduled to open next year, the center will be the new home of the Utah Shakespeare Festival, as an outdoor Shakespeare stage and a 200-seat studio space join the existing Randall L. Jones Theatre in a complex that also will include the Southern Utah Museum of Art.
The outdoor patio of "the Randall" (as everyone who's ever been to the festival calls it) provides a perfect vantage point to observe the transformation in progress.
But inside the Randall and the festival's Adams Shakespeare Theatre — the latter in its final season — it's all about the 54th annual festival now underway.
Sharing the outdoor Adams stage one final time: the Bard's "Henry IV, Part Two," "King Lear" and "The Taming of the Shrew"
Inside the Randall: the drama "Amadeus," the musical "South Pacific" (both in repertory through Labor Day weekend) and the comedy "Charley's Aunt," which spans the festival's summer and fall seasons and runs through Oct. 31.
Beyond the actual productions, festival patrons can enjoy nightly Greenshows outside the Adams, backstage tours, daily literary seminars (to discuss the plays you've just seen), along with Q&A sessions with festival actors, costume and prop directors. (You can even buy a ticket to "Repertory Magic" and watch Randall stage crews switch between matinee and evening performances.)
But, as Hamlet once told his college pals Rosencranz and Guildenstern, "There is nothing either good or bad, but thinking makes it so."
So, without much further ado, here's my thinking on this year's Utah Shakespeare Festival productions.
Read Carol Cling's festival reviews: