Your 5 best bets for the arts scene this week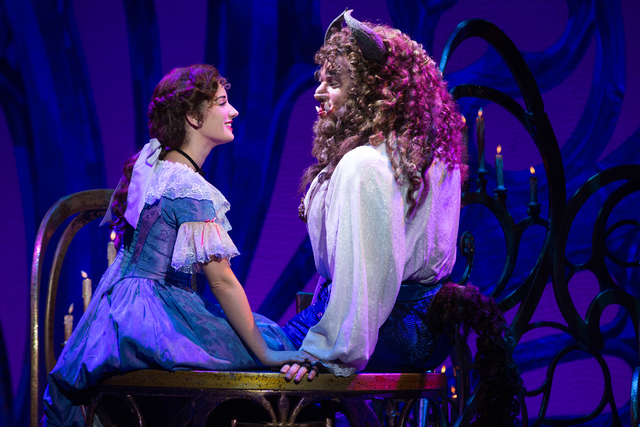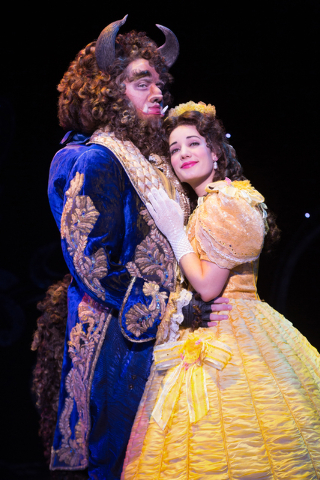 'Beauty and the Beast'
The "tale as old as time" returns as the Disney classic's latest national tour checks into The Smith Center's Reynolds Hall, recounting its tuneful tale of a brainy bookworm who's captured by — and then captivates — a cursed prince with a monster 'tude. "Beauty and the Beast" plays at 7:30 p.m. Friday and 2 and 7:30 p.m. Saturday and Sunday; performances continue at 7:30 p.m. Tuesday through Thursday and April 15-17, with 2 p.m. matinees April 16 and 17. For tickets ($24-$135), call 702-749-2000 or visit www.thesmithcenter.com.
Bluegrass Festival
Say howdy to an all-day hoedown as the free Bluegrass Festival returns to Durango Hills Park, 3521 N. Durango Drive, from 10:30 a.m. to 6 p.m. Saturday. Run Boy Run, Blue Canyon Boys, Rocky Neck Bluegrass Band, Out of the Desert and Red Rock Ramblers lead the musical lineup. Also on tap: instrument demonstrations, bluegrass jams, folk art and crafts vendors and kids' activities, plus barbecue and beverages. Bring blankets or low-back chairs for lawn seating; for more information, call 702-229-3514 or visit www.artslasvegas.org.
Slow Art Day
You can look — but what do you see? That's the question, and the point, during Slow Art Day, a global event in which participants peruse five works of art for 10 minutes each, then discuss their discoveries. In the spotlight at UNLV's Barrick Museum from 1 to 3 p.m. Saturday: prints by abstract artist Ellsworth Kelly and "Unseen Selections" from the Las Vegas Art Museum collection, including works by Frank Stella, Robert Motherwell, Roy Lichtenstein and more. For more information on the free event, call 702-895-3381 or visit www.unlv.edu/barrickmuseum.
Song and dance
Mexican culture takes over the weekend spotlight at the Winchester Cultural Center, 3130 S. McLeod Drive. At 6 p.m. Saturday, the costumed dancers of Izel Ballet Folklorico salute musician Juan Gabriel. And at 2 p.m. Sunday, guest artists and student musicians from Mariachi Juvenil Estrella, chosen from the Clark County School District's mariachi programs, join the Las Vegas Institute of Advanced Mariachi Studies' "Viva el Mariachi!" For tickets to either performance ($10 in advance, $12 the day of the show), call 702-455-7340.
Duo Deloro
Latin American and Spanish landscapes are as close as UNLV's Dr. Arturo Rando-Grillot Recital Hall — musically speaking, that is — as guitarists Adam del Monte and Mak Grgic team up as Duo Deloro. Their program, auspiciously titled "La Buena Vida" (which translates to "The Good Life"), features new arrangements of old favorites, traditional Argentine tangos and del Monte's original flamenco compositions. Hear them at 8 p.m. Wednesday; for tickets ($40.50-$45), call 702-895-2787 or visit www.unlv.edu/pac.