Celebrity auction includes Elvis's pink Cadillac, boyhood home
October 19, 2017 - 2:29 am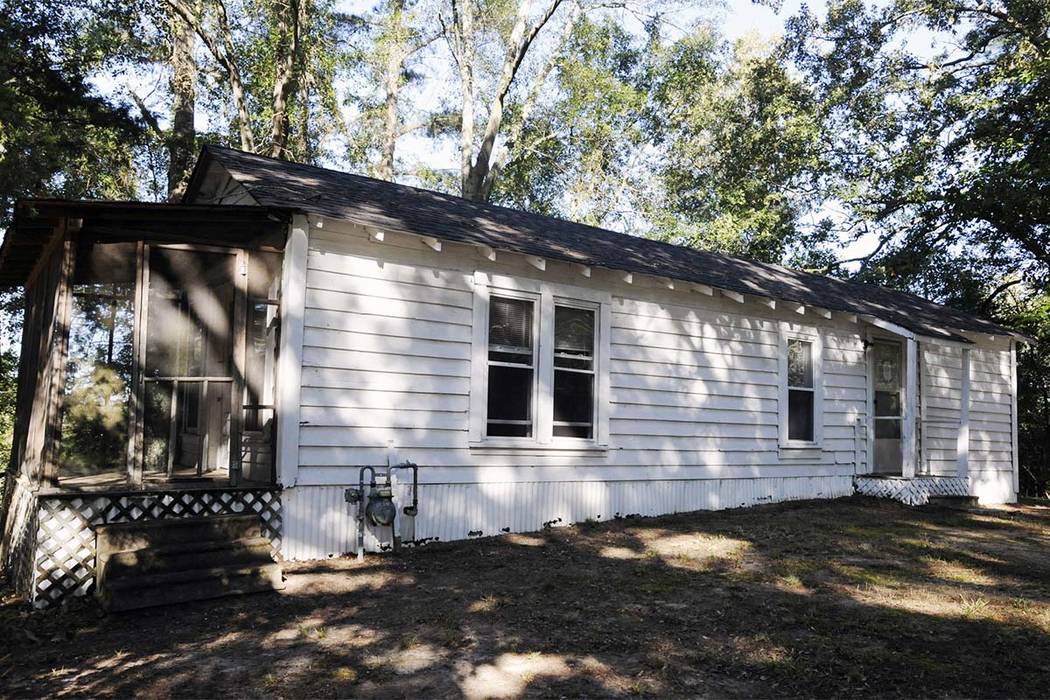 TUPELO, Miss. — Years before Elvis Presley became the King of Rock and Roll, the story goes, he lived in a small house up a hill from his elementary school in northeastern Mississippi and played with other kids in a nearby field. Fans now have a chance to buy that old home and land.
The white, wood-frame house and more than 16 acres of adjoining property are part of an upcoming celebrity auction that includes everything from actress Marilyn Monroe's dresses to Michael Jackson's dark fedora.
Want the Army uniform that Tom Hanks wore while filming "Forrest Gump?" It's in the sale. What about Whitney Houston's see-through, acrylic piano or the umbrella with a parrot-shaped handle that Julie Andrews carried in "Mary Poppins?" Or Hugh Hefner's 1973 BMW, purchased with Playboy profits, presumably?
The house, land and other memorabilia are part of an online auction set for Nov. 11 by GWS Auctions, a Southern California company which specializes in the sale of items including estates, fine art and celebrity collectibles.
More than 150 items will be auctioned in all, including other items linked to Presley — his private jet, a 1957 pink Cadillac, a boat named "Hound Dog," a television he shot up at Graceland and a two-bedroom mobile home from his Circle G ranch.
There's also a radio once owned by President John F. Kennedy; a dress, nightgown and jumpsuit owned by his late widow, Jacqueline Kennedy Onassis; Reese Witherspoon clothing from the movie "Legally Blonde;" and a 1993 Jaguar owned by the late model Anna Nicole Smith.
GWS Auctions owner Brigitte Kruse said all the celebrities' items have been authenticated in various ways.
"Their possessions are rare, but beyond any monetary value, fans place an emotional value on owning something that came in contact with their idols," she said.
In the case of the Presley house, Charlene Presley, a relative by marriage, said the structure was initially built by the singer's father, Vernon Presley, and uncle next to the small home where Presley was born in 1935. That birthplace is the focal point of a park and museum that draw thousands of visitors annually to Tupelo.
The newer house was moved to higher ground about a half-mile away from Elvis' birthplace around 1942, and the singer and his mother, Gladys Presley, lived there for a time, Presley said.
"This house is a house that Elvis and Gladys lived in and he went to school at Lawhon School in the third grade," she said. "She would walk him to school down this street and around to Lawhon."
The adjoining property was a playground for Presley, who swam in the creek, played and hunted on the land, according to Presley.
The executive director of the Elvis Presley Birthplace Foundation, Dick Guyton, said five shotgun-style homes — named for their long, narrow design — once stood in the area where Presley's birth home is still located. But Guyton said he doesn't know what happened to any of the four other structures, meaning he can't vouch for the house that's coming up for sale.
"We don't have any way to authenticate it," Guyton said. "We don't know that that particular house is one that sat here by the birthplace."
Kruse said members of the Presley family; a former, longtime employee of Graceland and Elvis Presley Enterprises; and others have certified other sale pieces.
How much might someone pay for a little house that would normally be worth a few thousand dollars at most? Who knows? But the Presley jet sold for nearly $500,000 in May before it was cleaned up and anyone had located its engines, the auction company said.
Located within a short walk of Presley's birthplace, the land includes a tract that was going to be developed into a cemetery for Elvis fans more than a decade ago. The project never panned out, and no one has lived in the house for years.
"There's never really been anything like this," Kruse said. "It will be interesting to see what this one does."