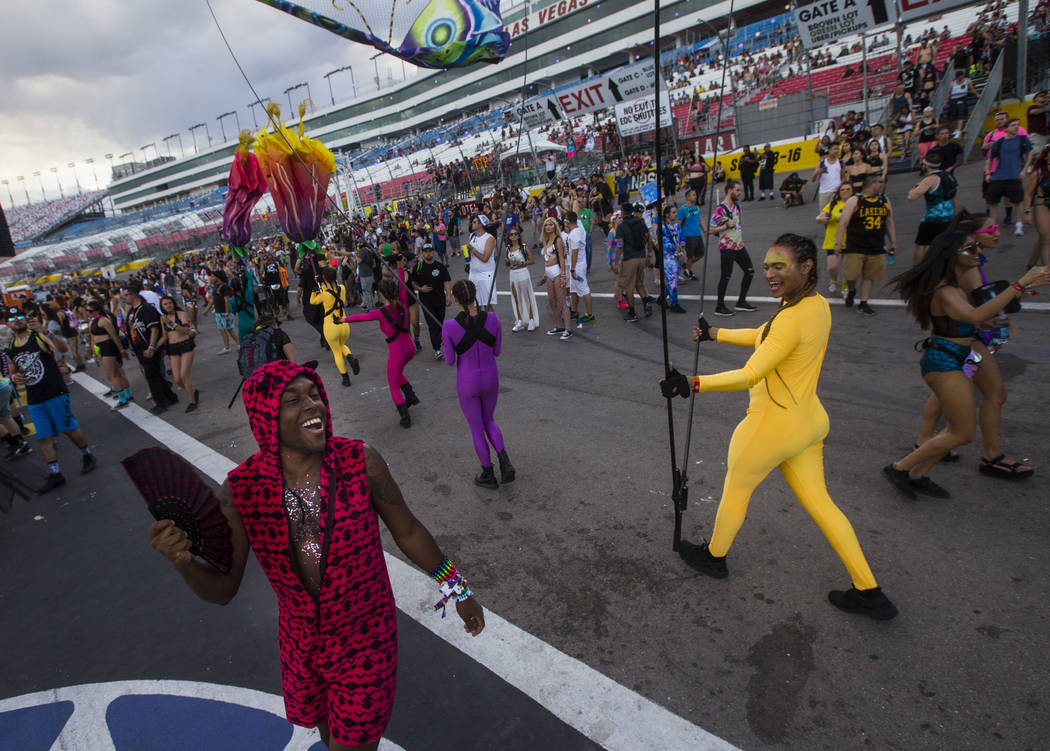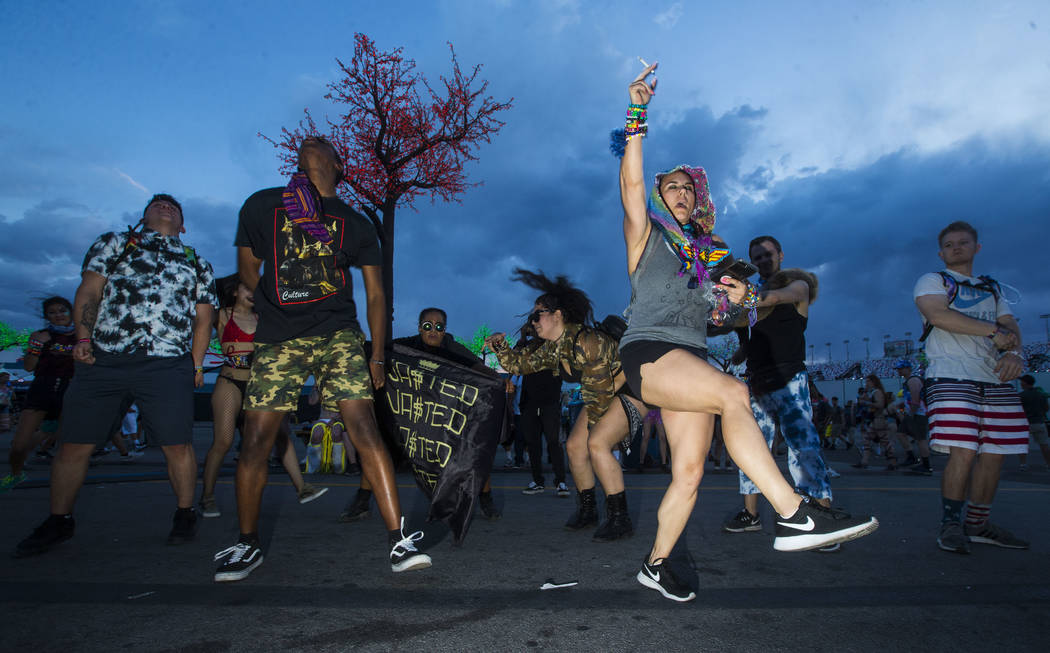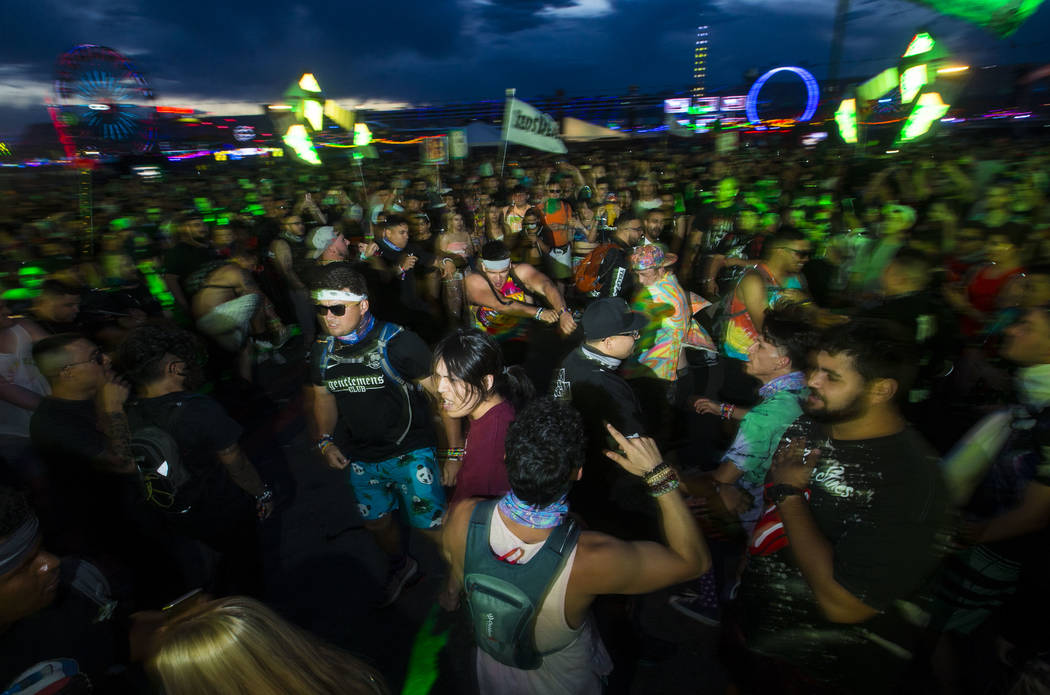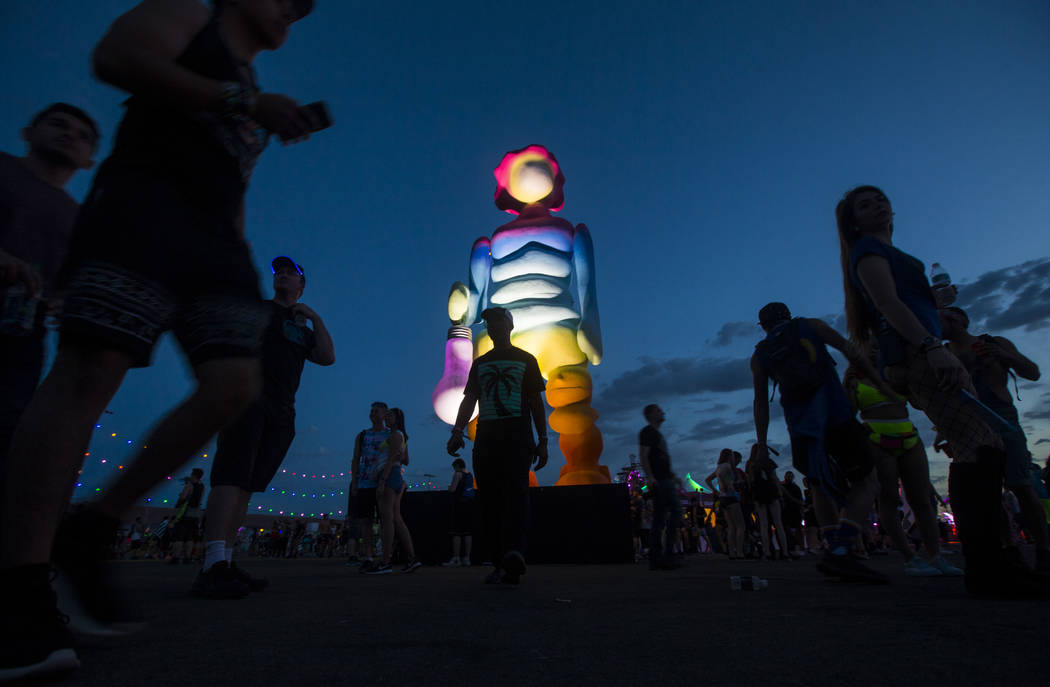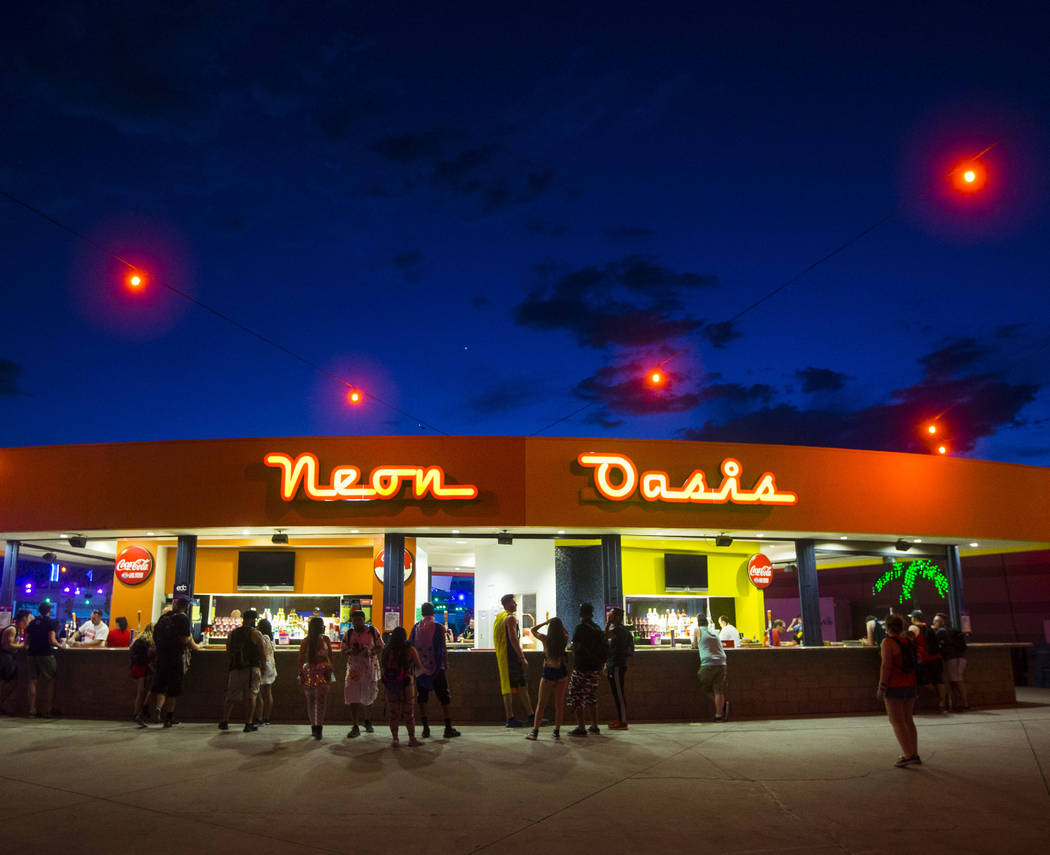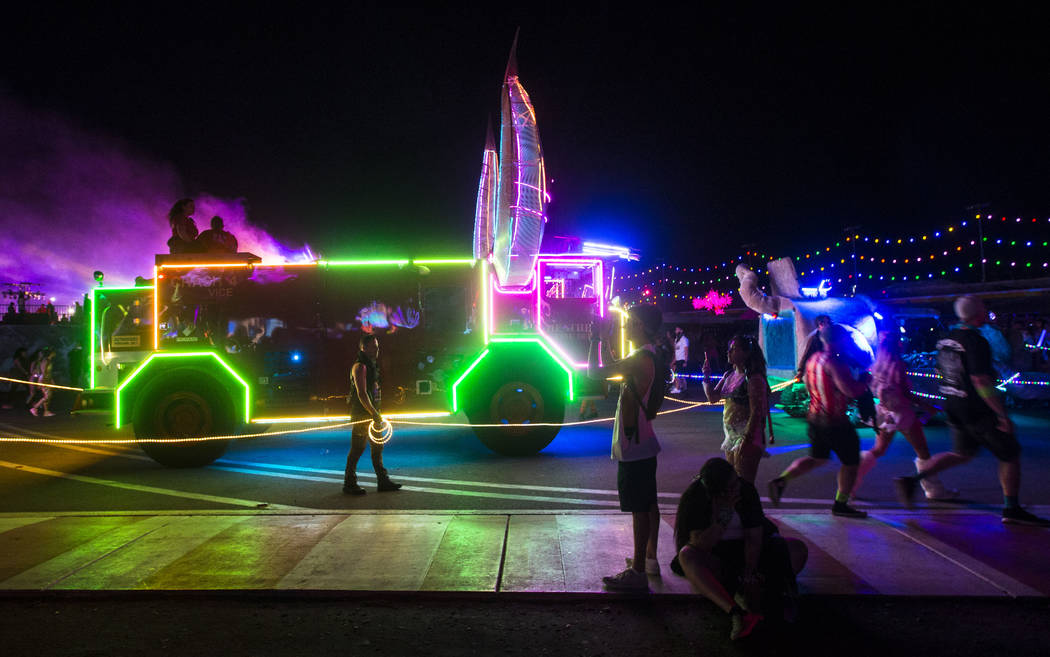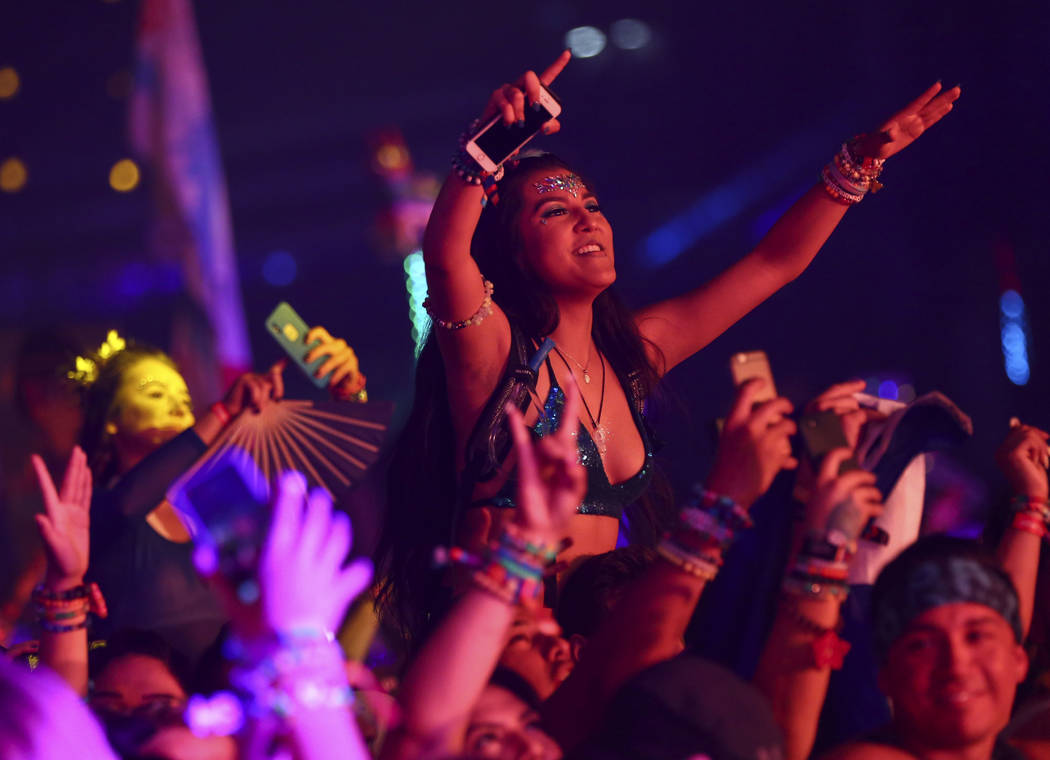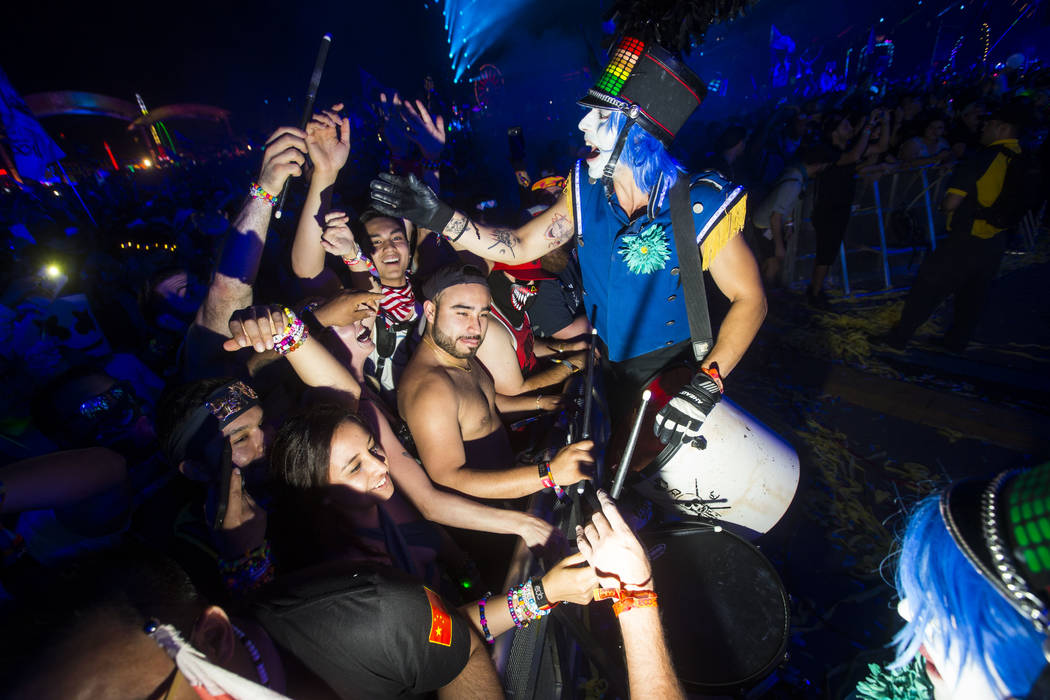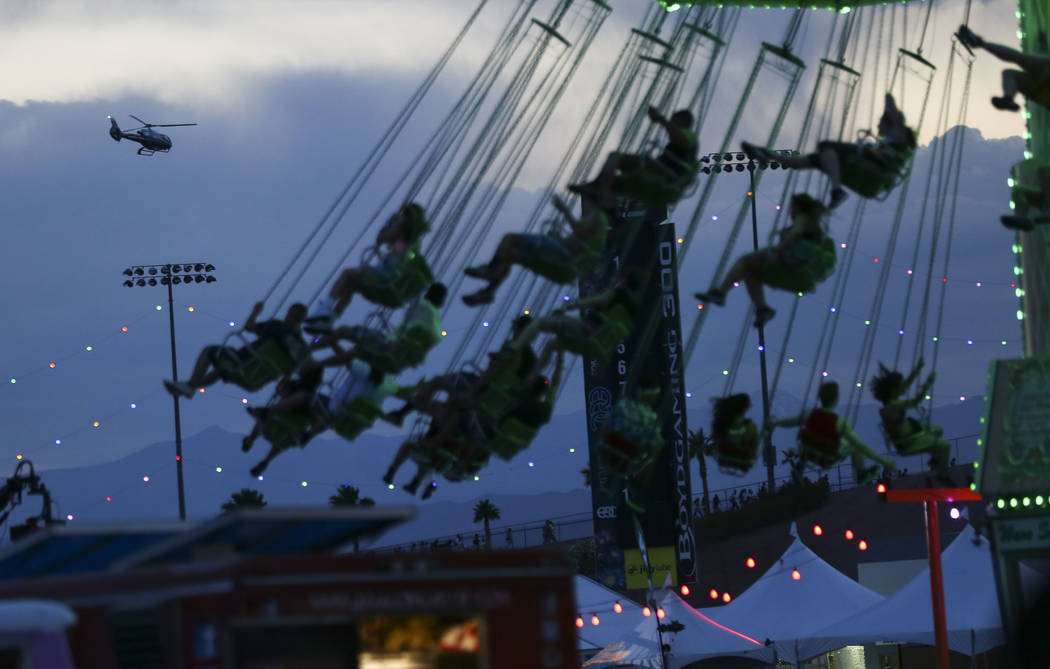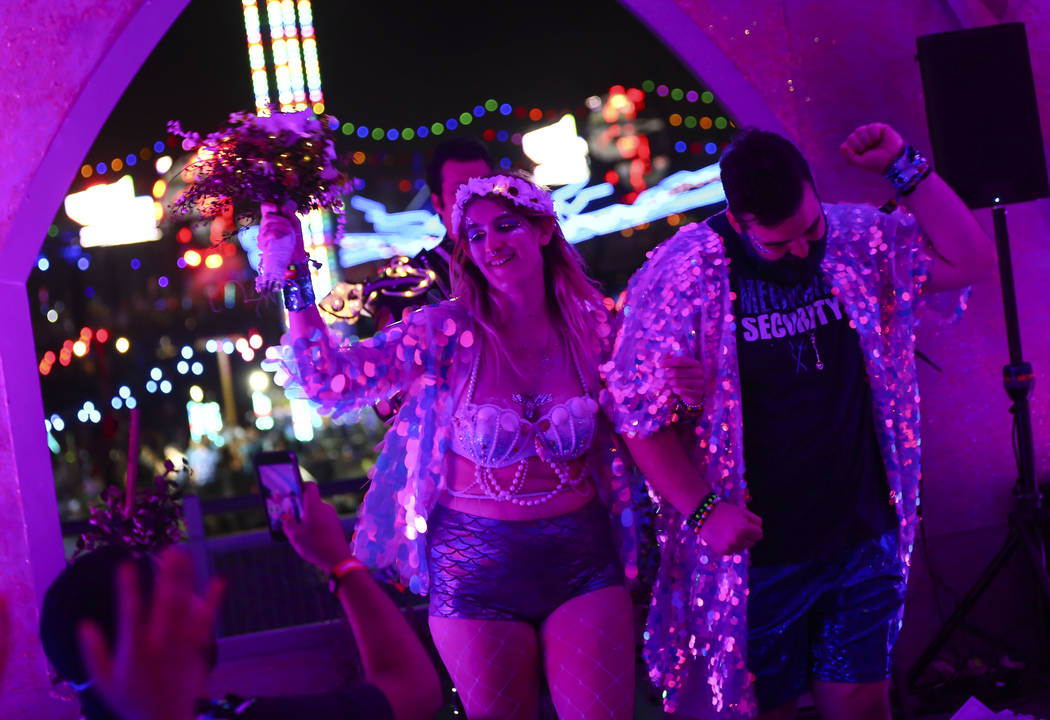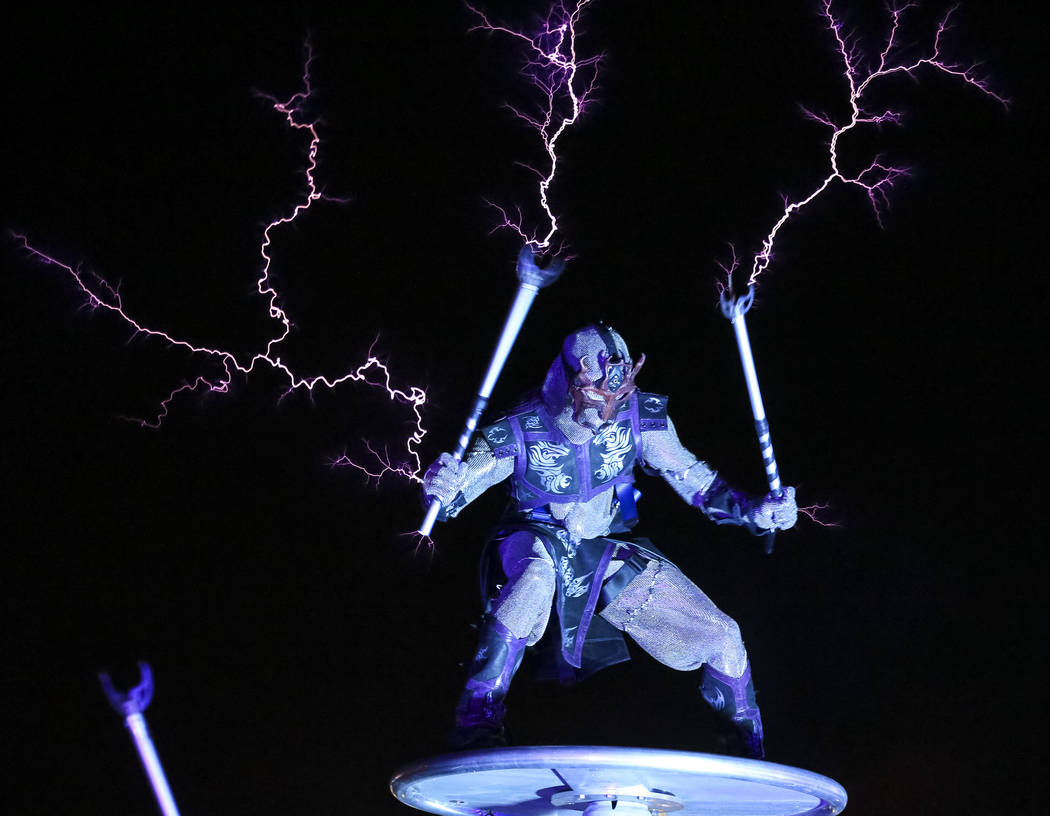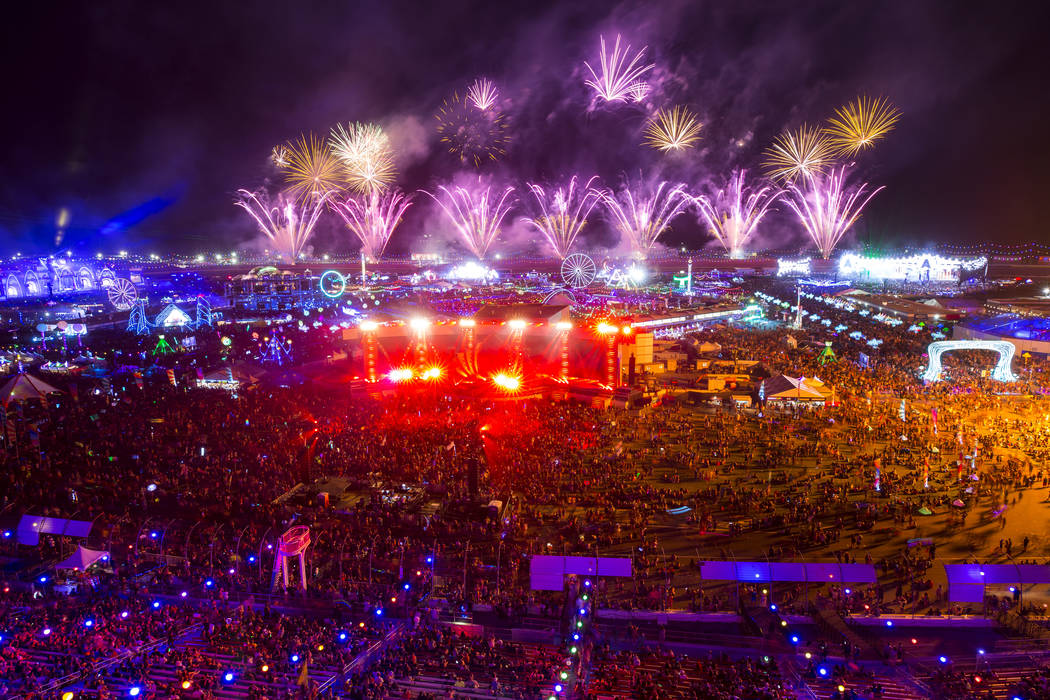 On Space Jesus, "Jackie Chan" and Black Madonna: Takeaways from Day 2 of the Electric Daisy Carnival.
The early bird gets the bass worm
The audience had an international flavor, and so did the sound bum rushing ear canals from the stage.
Opening the Circuit Grounds in front of an intially scant audience, Marianna Bo drew a steadily growing crowd with pan-global EDM infused with Middle Eastern melodies as well as Mariachi signatures from her native Mexico.
Bo, a classically trained violinist, wove a number of different music traditions into what was a vibrant yet hammering set.
Clambering atop the DJ booth at one point, smile as wide as the breadth of her influences, Bo fused Arabaic and Latin music flourishes into something fresh.
New day, new sound.
Keytar sighting!
Edgar Winter would have been proud.
Not a ton of live acts at EDC this year, but there was the keytar-wielding Ookay (26-year-old Abraham Laguna), who'd bounce between said instrument, synth and an electronic drum kit within the span of the same tune, all while delivering vocals so starry-eyed, he sounded as if he dotted his "i's" with little hearts on the lyric sheet.
Following London On Da Track at the Cosmic Meadow, he had the tough task of moving an intensely adrenalized crowd with earnest, '80s-indebted electro pop.
Intermingling some dubstep bangers with live drums helped, though Laguna won over his share of his admirers as one of the few acts of the weekend more interested in conjuring sentiment than sweet.
Not-so heavenly beats
The rhythms sounded as if they were tar-dipped, trudging forth s-l-o-o-o-o-w-ly, so that their impact could sink in, because, you know, sometimes it's just not enough to engage in the musical equivalent of dropping an anvil on one's spine.
You need to leave it there.
"It's OK," Space Jesus attempted to reassure the crowd at the BassPod, not doing a very good job of it, because you had to question his earnestness: this was music meant to punish and disquiet, accomplishing the former with subterranean frequencies, achieving the latter with lysergic, animated visuals of decapitated torsos and eyeballs with legs.
Now pretty much every act that plays the BassPod intends to throttle, but Space Jesus (Jasha Tull) stood out even within the context of this thoroughly unsubtle company: There's an artfulness to his menace, with touches of haunting female vocals and deliberately cultivated dissonance.
"This next song goes out to people who like to swing their heads in a circle," he announced at one point, saluting the headbangers in the house, scrambling their brains more than said act.
Best stage hopping
Three acts, one hour, two feet to make it all happen.
When the clock struck midnight on Saturday, there were a trio of performers on the agenda, all playing at once, which equated to the most fevered stage hopping of the night.
First, there was Black Madonna at Neon Garden, her vintage techno all soulful siren vocals, chattering hi-hats and judiciously applied break beats, a throwback sound with contemporary resonance.
Next, off to catch a portion of Paul Van Dyk's all-anthems, all-the-time set at the Circuit Grounds, where the synth lines were even more luminous than the pupil-shrinking light show.
Finally, there was Tiesto at the Kinetic Field, where he went from being joined on stage by Aloe Blacc for the "Carry Me Home" to the pure EDM cotton candy of the Post-Malone-abetted "Jackie Chan" to brief detours into the "harder stuff" that testified to his prog-house bonafides.
After that, time for the Red Bull I.V. drip.
Hypocrite of the day
On her Instagram page Lauren "Kittens" Abedini describes herself as an "intersectional feminist" and activist. She backs up her words by hosting non-profit clinics where she teaches women how to DJ and navigate an industry that she sees as being rife with sexism.
Pretty awesome, right?
Imagine our surprise, then, upon hearing Kittens plays some of the most unabashedly misogynistic hip-hop of recent vintage during her Cosmic Meadow set (6ix9ine's, "Gummo," Smokepurp's "Krispy Kreme," Lil Xan's "The Man.")
Now, we're not playing the prude here or mounting a high horse to denounce the way women are portrayed in hip-hop.
That's a whole other argument that's been had roughly 13,897 times by now.
But to position yourself an advocate for women, as Abedini does, then to promote and profit from artists who perpetuate the very attitudes and behavior that you supposedly stand against is the definition of talking out of both sides of your mouth.
What a hypocrite.
Hey, here's an idea, instead of instructing aspiring female DJs how to deal with being objectified, maybe stop supporting their objectifiers?
Contact Jason Bracelin at jbracelin@reviewjournal.com or 702-383-0476. Follow @JasonBracelin on Twitter.
Related stories:
A look at EDC Las Vegas: Night 1 — PHOTOS
A look at EDC Las Vegas: Night 2 — PHOTOS
Las Vegas police arrest 33 during first day of EDC
EDC Day 2: Drug-related felonies land 33 in police custody