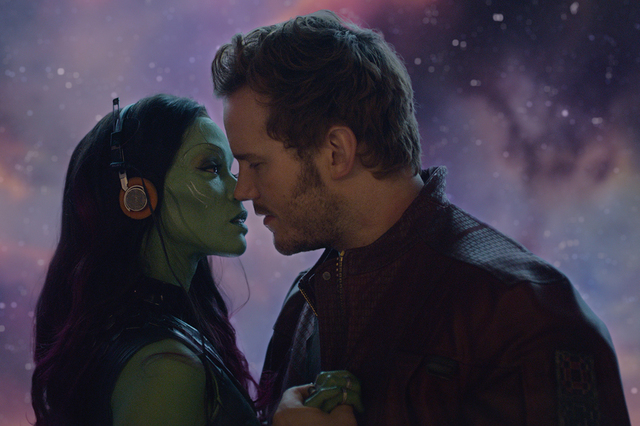 The Fourth of July is a huge moviegoing day.
Memorial Day and Thanksgiving, too.
Christmas is so big, New Year's is left open to give everyone time to catch up.
But Labor Day? Nothing. Zilch. It's as though Hollywood wants you to — gasp! — go outside this weekend.
With that in mind, here's a look back at my 10 favorite movies of the summer, several of which are still in theaters.
10. "Obvious Child": Anything labeled an "abortion comedy" is going to struggle to find an audience. Still, the result is hilarious, awkward and touching.
9. "Locke": It's just 85 minutes of Tom Hardy talking on the phone while driving a BMW through England. And it's terrific.
8. "Edge of Tomorrow": The sci-fi tale, think "Groundhog Day" meets "Halo," manages to subvert almost everything you've come to expect from Tom Cruise, whose sniveling coward act is a hoot.
7. "Dawn of the Planet of the Apes": What Andy Serkis, Toby Kebbell and their performance-capture-suited colleagues accomplish is remarkable. The faces of their apes were more expressive than those of most people in Hollywood.
6. "Snowpiercer": This story of class warfare aboard a train housing the only survivors of a new ice age is the best South Korean movie based on a French graphic novel and filmed in the Czech Republic you'll likely ever see.
5. "Begin Again": Sure, this tale of a disgraced record executive (Mark Ruffalo) making beautiful music with a singer-songwriter (Keira Knightley) is a little corny. But it's full of likable people doing what they love. And sometimes that's enough.
4. "Boyhood": It took 12 years to make. It takes 164 minutes to watch. And it's certainly worth the time and effort.
3. "X-Men: Days of Future Past": Who knew a couple of minutes of Quicksilver (Evan Peters) could steal the show from the likes of James McAvoy, Michael Fassbender, Hugh Jackman and Jennifer Lawrence?
2. "Chef": Writer-director-star Jon Favreau delivers a love letter to fathers and sons, good music, great cuisine and the most mouth-watering grilled cheese sandwich ever filmed.
1. "Guardians of the Galaxy": If you're looking for more fun than a pissed-off raccoon, a lovable tree and an '80s-obsessed Chris Pratt can deliver, check back next summer. Or, better yet, July 28, 2017, when the sequel is due.
She's a survivor: Las Vegas native Charisma Carpenter is hosting another season of the real-life terror series "Surviving Evil" (9 p.m. Wednesday, Investigation Discovery).
Good ink: Cleen Rock One, owner of Las Vegas' Chrome Gypsy Tattoo, is one of 18 contestants on this season of "Ink Master" (10 p.m. Tuesday, Spike TV).
Contact Christopher Lawrence at clawrence@reviewjournal.com or 702-380-4567.