5 movies beside 'Magic Mike' perfect for the Vegas stage
Updated March 23, 2017 - 8:14 pm
Broadway is starting to look an awful lot like American Movie Classics.
This season alone has seen musical versions of the movies "Amelie," "Anastasia," "Charlie and the Chocolate Factory," "Groundhog Day" and a revival of "Sunset Boulevard" join holdovers including "The Lion King," "Kinky Boots," "Aladdin," "School of Rock — The Musical" and "Waitress."
But if the Great White Way can do it, why can't we?
With "Magic Mike Live" set to open next week at the Hard Rock Hotel, here's a look at five other movie-themed shows that would be perfect for the Las Vegas stage.
"Zac Efron Live"
If "Magic Mike Live" doesn't corner the market on beefcake, this one will. All you need is one Zac Efron look-alike to re-create all of the actor's shirtless movie moments. The only problem? Paring all those scenes down to a reasonable 90-minute running time. The show could play in repertory with "We Are Your Friends Live." Practically no one saw Efron's 2015 EDM movie. It had one of the worst openings of all time. But it could serve as the perfect pre-party for clubgoers, whether they laugh with it or at it.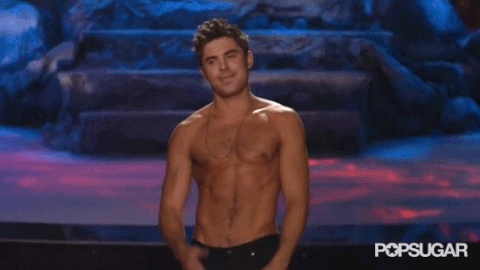 "Showgirls Live"
Not to be confused with all of the musical parodies, including the one that played the Onyx Theatre back in 2015, this would be a full-on re-creation of "Goddess," the movie's volcano-riffic stage production. Throw in some cutaways to the backstage shenanigans and catfights involving Cristal Connors and the still-ridiculously-named Nomi and you'd have the campiest thing on the Strip until someone opens an REI.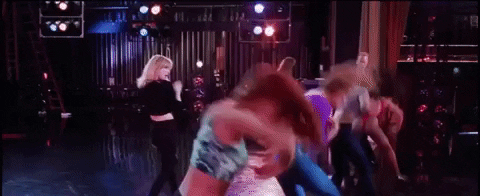 "James Bond Live"
Cirque du Soleil already hopped into bed with "Avatar," so why not 007? Gold-painted dancing girls. A couple of Oddjobs juggling bowler hats. "Moonraker"-style aerial scenes. The "Thunderball" jetpack. That backlit, silhouette fight from "Skyfall." Hopping from one crocodile to the next a la "Live and Let Die." The Day of the Dead sequence from "SPECTRE." Some impressionistic "Diamonds Are Forever" number to tie it all to Vegas. The possibilities, like the music, are endless.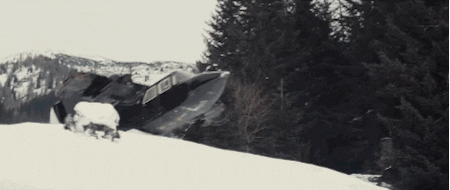 "Leaving Las Vegas Live"
Look, not every night out at the theater has to be a sexy good time. And, yeah, watching a man slowly drink himself to death would probably put a dent in the bar receipts. But considering it's one of the best films ever to be set in our fair city, it would be a shame not to try. As an added bonus, when he isn't off cranking out one of the half dozen or so movies he makes each year, Nicolas Cage could step back into the role — sort of the way Brad Garrett headlines his comedy club when he's in town. If there's a place on a Las Vegas stage for Mike Tyson, surely there's one for our local Oscar winner.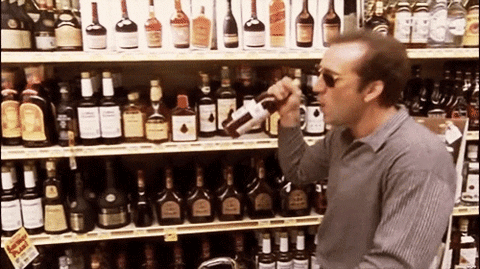 "Paul Blart: Mall Cop 2 Live"
Is it a theater piece? Is it a ride? It's both! Audience members would hop aboard a Segway and follow a husky guy in a security uniform throughout Wynn Las Vegas as he re-enacts the movie's greatest bits. (Assuming you have an absurdly loose definition of the word "greatest.") The interactive show would take ticket holders on a tour of the Wynn's art collection and into a garden where the Blartelganger would fight an African crane. Audience members will no doubt guffaw as they enter a suite so he can punch an elderly cleaning lady square in the gut before heading over to the Wynn Theater in time for him to crash a production of "Le Reve." But, in the spirit of the movie, you'd mostly just watch him sweat and fall down — a lot.
Contact Christopher Lawrence at clawrence@reviewjournal.com. On Twitter: @life_onthecouch.