'BFG,' 'Swiss Army Man' celebrate flatulence in its many forms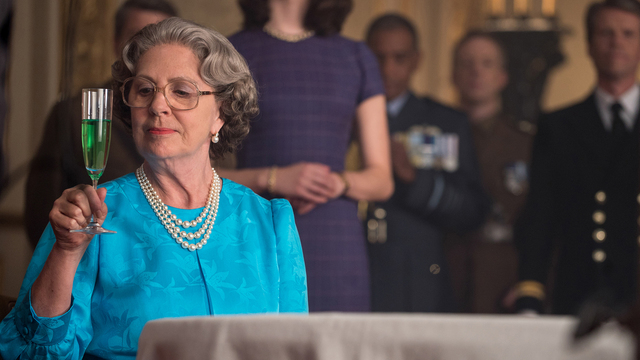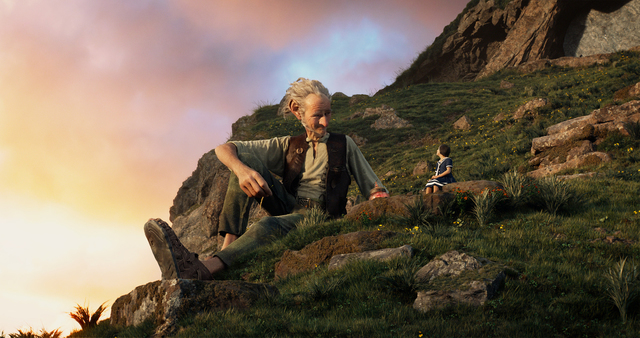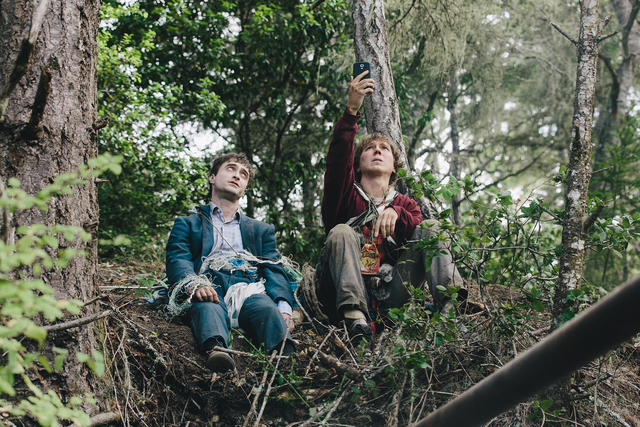 This weekend is shaping up to be a gas at local movie theaters.
"The BFG," Steven Spielberg's take on the Roald Dahl book about a Big Friendly Giant, spends most of its two-hour running time building up to a rousing burst of wind-breaking while the Sundance headline-grabber "Swiss Army Man" stars Daniel Radcliffe as a flatulent corpse.
What in the name of Bush's Baked Beans is going on?
The long, proud history of cinematic cheese-cutting dates back to 1900, when Thomas Edison filmed French performer Joseph Pujol, aka Le Petomane, whose entire act consisted of trouser trumpets.
There's a large swath of American men who swear there's never been anything funnier than the campfire scene in "Blazing Saddles." For others, it doesn't get any better than Rodney Dangerfield in "Caddyshack" asking if somebody stepped on a duck.
There have been entire movies dedicated to the ol' Cincinnati squeezebox. Paul Giamatti, Ned Beatty and Radcliffe's "Harry Potter" castmate Rupert Grint starred in 2002's "Thunderpants," while in 1991, something called "F.A.R.T. The Movie" featured a very young Kesha.
But two such exuberant displays of wallet wobblers in the same weekend is, frankly, pretty cheeky.
"The BFG" follows Sophie (Ruby Barnhill), a 10-year-old British orphan, who spots a 24-foot-tall giant ("Bridge of Spies" Oscar winner Mark Rylance) roaming the streets early one morning. Having been spotted, he plucks her out of bed, takes her home to Giant Country and refuses to let her leave because she might tell someone that giants exist. So it's a kidnapping, but a big friendly kidnapping.
BFG as she dubs him — the other giants, twice his size, simply call him runt — has dedicated himself to venturing to Dream Country to capture dreams and deliver them to sleeping Londoners. (Where the rest of the world comes by its dreams remains a mystery.)
His real passion, though, is drinking Frobscottle, a green, carbonated beverage in which the bubbles float down instead of up. This leads to a delighted BFG letting loose what he calls a whizzpopper, a noxious green cloud that lifts him out of his chair. Whizpoppers are, he notes, "a sign of true happiness."
When the other giants, who traditionally only eat beans, show up to devour Sophie as they did the last child BFG brought home, the two new friends seek help from the Queen of England. Because, of course.
During a breakfast to welcome him to Buckingham Palace, BFG passes around the Frobscottle so everyone can partake. Soon, the palace guards, her butler and the queen ("Downton Abbey's" Penelope Wilton) herself are all playing the glute flute. Even the royal dogs get in on the action as some powerful rump rattlers, complete with the requisite green fog, send them skittering across the floor.
It's a silly, childish scene in a movie that has precious few moments for grownups. It's also pretty much the only thing I can remember about "The BFG's" paper-thin plot.
"Swiss Army Man," meanwhile, is being marketed primarily on the strength of its co-star's heinie hoedowns.
Stranded alone on an island, a despondent Hank (Paul Dano) is in the process of hanging himself when he notices a corpse (Daniel Radcliffe) has washed ashore. Hank attempts to perform CPR, which only causes it to omit a series of pungent pocket pushers.
Moments later, during a heartfelt speech about how much he needed some sort of sign to go on living, Hank is greeted with another round of colon bowlin'. The serenity of a later suicide attempt is interrupted by a jamboree in its dungarees. Before long, Hank is straddling the corpse and riding it like a human jet ski, propelled across the waves by the power of its back-flap thunderclaps.
That's all before the opening credits.
Soon, the corpse, who comes to be called Manny, is providing everything Hank needs. Fresh water flows out of Manny's mouth like a spigot. Hank uses Manny's teeth to shave himself and makes his head into a hammer. Manny even starts to talk.
Then things get weird.
"Swiss Army Man," written and directed by Daniel Scheinert and Daniel Kwan, is a wondrous tale that's very nearly as inspired as it is divisive. There won't be much middle ground. You'll either be moved and swept away by it like I was or despise it and spend the drive home plotting against whomever recommended it to you.
Young children at the press screening seemed to enjoy "The BFG," while "Swiss Army Man" should appeal to cineastes and lovers of art-house fare.
General audiences, though, are likely to find both new releases to be full of hot air.
Contact Christopher Lawrence at clawrence@reviewjournal.com. On Twitter: @life_onthecouch