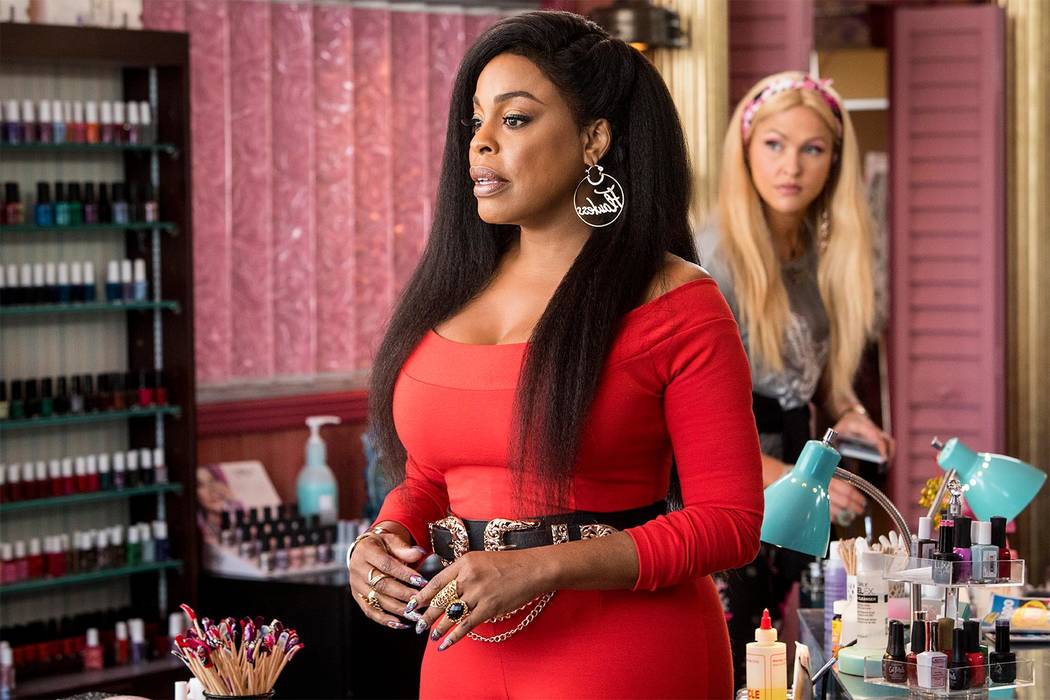 You know that one pair of jeans you just can't bear the thought of tossing?
The pair that fits perfectly but is barely hanging together by a thread?
That's basically how comfortable Billy Bob Thornton comes across as Billy McBride, the down-and-passed-out lawyer at the heart of "Goliath" (Friday, Amazon).
It's also how rumpled he is.
In the drama's second season, Billy, who once was one of the highest-profile attorneys in Los Angeles, is still living the bad life despite having taken home $50 million in fees from a recent legal victory. And by home, I mean the Ocean Lodge Hotel, the budget joint a couple of blocks from Venice Beach where he also keeps an office. The accommodations could make Jim Rockford's trailer seem extravagant.
When it comes to money, Billy's like a cat with a vacuum cleaner: He has no idea what to make of it, but he doesn't seem to care for it. He let a dealer talk him into buying a Prius that he hates. He tries to give it away, won't drive it and takes taxis all over the city. When his daughter (Diana Hopper) asks if he just tipped their cabbie $200, all Billy can say is, "I'm sure he could use it."
One night after Billy falls asleep yet again at his favorite bar, kitchen worker Oscar (Lou Diamond Phillips) helps him stumble home. Eventually, Oscar lets it slip that his two oldest sons were shot and killed during a DEA raid, and that his youngest son, a 16-year-old cello prodigy, has been arrested in what police are calling a gang-related double homicide.
Billy knows the kid isn't in a gang. He offers money for an attorney. He offers the keys to that Prius several times. But what he can't offer are his services. "I kinda gave up murder cases and cocaine right around the same time," he tells Oscar. The way Billy says it, "CO-caine," adds a been-there, snorted-that weariness to the line.
Try as he might, though, Billy just can't stay away from the case. Once he's in, he's like a junkyard dog sinking his teeth into a spare tire. And if he's in, so is his crack legal team: part-time Realtor Patty Solis-Papagian (Nina Arianda) and part-time sex worker Brittany Gold (Tania Raymonde).
Before long, they're dragged into a conspiracy involving drugs, a well-connected real estate developer (Mark Duplass) and a city councilwoman (Ana De La Reguera) who's running for mayor.
If there's anything dirtier than big business and politics, it's Billy's friends and sources — like the one played by Paul Williams, the Oscar-winning songwriter and "Muppets" collaborator, he finds fishing in the muck of the Los Angeles River.
Thornton, who's reached the stage in his career where he does whatever he wants and nothing more, can barely contain his enjoyment of the scene, which only makes it that much more pleasurable.
For all of his many, many faults, Billy's still a Southern gentleman at heart. It's an upbringing he apologizes for when he sweetly but accidentally calls the mayoral candidate "Honey." It also skews his pop-culture references. When he comes home to find his daughter has poured out an entire tailgate party worth of his booze, Billy sighs, "What are you, Tammy Wynette?"
When she responds "I don't know what that is," it's tough to tell which stings more, the empty bottles or the fact that the George Jones reference sailed completely over her head.
What to watch
After a long hiatus, Max (Adam Scott), Leroy (Craig Robinson) and the rest of the Bureau Underground are back to investigate the paranormal in new episodes of "Ghosted" (8:30 p.m Sunday, Fox).
■ Head back inside the offices of Scarlet magazine with Jane (Katie Stevens), Kat (Aisha Dee) and Sutton (Meghann Fahy) in the second-season premiere of "The Bold Type" (8 p.m. Tuesday, Freeform).
■ The ladies of Nail Artisans return for another season of manicures and organized crime in "Claws" (9 p.m. Sunday, TNT).
■ "Girlfriends' Guide to Divorce," (10 p.m. Thursday, Bravo), the cable channel's first admittedly scripted series, kicks off its fifth and final season.
Contact Christopher Lawrence at clawrence@reviewjournal.com or 702-380-4567. Follow @life_onthecouch on Twitter.