'Captain of Strategy' helps navigate Las Vegas Film Festival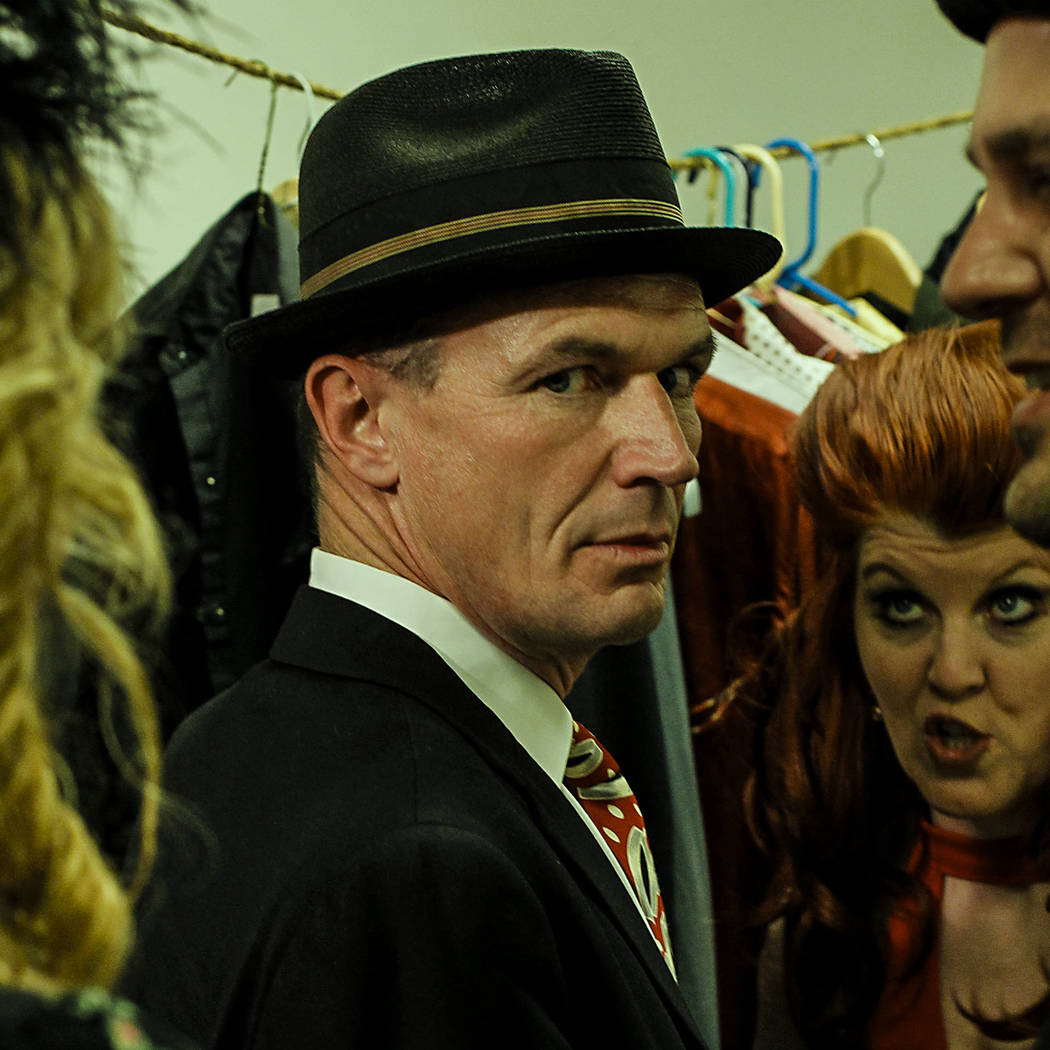 Mike Plante's most impressive title, by far, is senior programmer for the Sundance Film Festival. But that lacks the panache of his new position with the Las Vegas Film Festival: Captain of Strategy.
It sounds like a job that should require him to dress like that Hotels.com guy — or, at the very least, wear some sort of a cape.
In reality, it's just a case of the leadership of the local festival liking the relationship they've developed with Plante over the past few years and deciding to put a ring on it. The 11th edition of the fest runs Wednesday through June 10 at Brenden Theatres at the Palms (for tickets and a complete schedule, see lvff.com).
"Because I've been doing festivals since '93, and just because of my job at Sundance, I just have a few more contacts," Plante says of his previous involvement with the fest, which mostly consisted of him contacting distributors to help secure films.
"This year, I signed on to do a little bit more actual advising on everything," he says, "but it wouldn't be right to say that I'm taking over. … It's more just like helping them do what they were already doing."
Milo Kostelecky, president of the Las Vegas Film Festival, and West McDowell, its programming director, began working with CineVegas President Robin Greenspun in 2015 to present films under the brand of the late, great film festival. Greenspun, in turn, reached out to Plante who, along with Trevor Groth, programmed CineVegas from 2002 until its demise in 2009.
"We're not interested in trying to bring the zombie back," Plante says. "What CineVegas did was cool, but it was just a lot. We had a good time doing it, but it's a lot to put on, and it's a lot to ask of any audience anywhere."
The first strategy Plante is captaining is simply taking his time. "I don't wanna, like, go nuts and blow a lot of money and try to do 40 things suddenly. I think this year, the main thing we're trying to do is keep it really tight. … Boutique and thoughtful curation is what we're trying to do first."
He's particularly proud to be able to present "really small films" such as "I Am Not a Witch" (5 p.m. June 10), in which an 8-year-old girl in Zambia is sent to a type of prison camp for presumed witches. "Narcissister Organ Player" (9:15 p.m. June 7, 9:30 p.m. June 8) is centered around an erotic performance artist and an enormous puppet. "Clara's Ghost" (7 p.m. June 7, 3 p.m. June 9), meanwhile, stars practically the entire Elliott family, including Chris and former "Saturday Night Live" cast member Abby, in a supernatural riff on showbiz families. "Chances are," Plante says, "this is the only way they're going to play in Las Vegas."
Slightly more mainstream is "Damsel" (9:30 p.m. Wednesday, 7:30 p.m. June 9), starring Robert Pattinson and Mia Wasikowska, which Plante describes as "a Western, but it's more like a messed-up romantic comedy."
The Las Vegas Film Festival has added live events this year, headlined by a discussion with producer Christine Vachon ("Boys Don't Cry," "Carol," "Far From Heaven") and Mary Ann Marino, the head of physical production at Amazon Studios Original Movies (5 p.m., June 8).
The action moves to the Fremont Country Club, 601 Fremont St., for performances by CineVegas alum Bob Goldthwait (11 p.m. June 8) and "The Rudy Casoni Boozebag Revue" (8 and 11 p.m. Saturday), which stars Toby Huss ("Halt and Catch Fire") and combines standards and punk covers with a swing band.
Plans for future installments include video games and art installations.
"I'm lucky enough to have failed over 25 years," Plante jokes, "so it's always good to have that person in the mix. Like, 'Hey, you know what? You'd think that would work. I can't believe it doesn't. But it didn't.' And then, 'Oh, you know what's crazy? This other thing worked.'
"Whether it's a type of film to show or what kind of event works, it helps to have a few people in the mix to kick ideas around."
Contact Christopher Lawrence at clawrence @reviewjournal.com or 702-380-4567. Follow @life_onthecouch on Twitter.