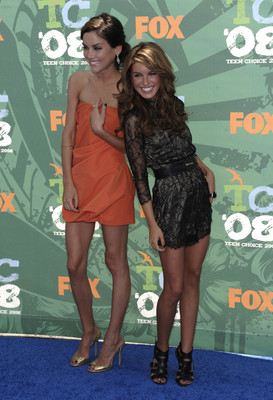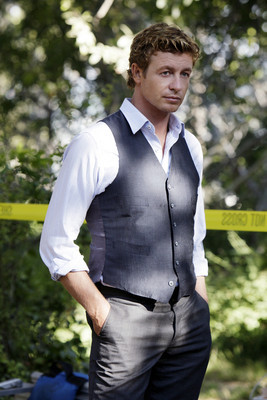 The holidays are traditionally one of the worst periods of the TV year, landing somewhere between the "American Idol" audition rounds and Oprah's Vajayjay Week.
There's nothing new worth writing about, and, let's face it, most of you are just going to be knee-deep in Rudolphs, Frostys and Grinches, not to mention that "Married … With Children" with Sam Kinison as Al's guardian angel.
So, in the spirit of giving, here's my list of Christmas wishes for TV. Sure, it's kind of a hack move — I think we did a variation of this in my middle school newspaper — but this is, after all, the season of forgiveness.
For young actresses, lozenges. Granted, most of what they have to say isn't worth hearing anyway, but Miley Cyrus sounds like she started smoking in the womb, "90210's" Shenae Grimes must have taken up gargling with thumbtacks and "One Tree Hill's" Sophia Bush has been reduced to speaking in a series of whispers and squeaks, some of which are only audible to dogs.
For the girls of "90210," a cheeseburger. Grimes and the other starlets at the center of this thing weigh less than Dylan McKay's sideburns. Producers can't even stage any fights among them — something the too-wholesome-by-half remake desperately needs — for fear that all that bone-on-bone contact would sound too much like a game of Yahtzee.
For "Grey's Anatomy," restraint. We all miss Denny, but enough with the ghost sex. Seriously.
For VH1, something besides dating shows. You wanna hook up faded music stars? Fine. But cool it with the shows that have people scratching and clawing for the affections of the idiots those musicians rejected. Or, in the case of "Real Chance of Love," the idiots who were rejected by those rejects. If this keeps up, I'm taking what's left of my 401(k) and investing it in penicillin.
For the network scheduling gurus, a white flag. There's no reason at all for so many of TV's most entertaining shows — "Chuck," "Gossip Girl," the duo of "How I Met Your Mother" and "The Big Bang Theory" and, come Jan. 19, "House" — to all be thrown up against each other at 8 p.m. Mondays. One or two of those have to move. There's as much quality in this one hour than in the rest of NBC's lineup.
For NBC, a clue. Sometimes it seems like the last good move the network made was cancelling "Joey." In the past year, the once-proud Peacock started ordering all its series without seeing them first while remaking everything that's not nailed down in a quality-be-damned, everything-on-the-cheap approach to programming. You'd swear the network was angling for a bailout, too.
For "The Hills," closure. We get it. Spencer's such a massive tool he needs his own shed. He doesn't like Lauren; Lauren doesn't like him. But let it go. Actual full-scale wars have been settled in less time.
For Fox News, civility. Your guy lost, now quit screaming at the opposition.
For the CBS dramas, a sense of humor. Black out the characters' names from the scripts, and I wouldn't be able to tell the "CSIs" from "NCIS" or "Cold Case" from "Without a Trace." And I do this for a living. But just when the procedural genre was starting to feel about as fresh as yet another "Two and a Half Men" sex joke, "The Mentalist" came around and proved just how fun the whole crime-of-the-week thing can be.
For MSNBC, civility. Your guy won, now quit screaming at the opposition.
For Nancy Grace, a hobby. Take up scrapbooking, telenovelas, heck, even taxidermy. Just find something to occupy your time so you don't have to scurry into the studio every time some attractive white woman is 15 minutes late from the grocery store.
For Jon from "Jon & Kate Plus 8," a week in Cabo. Having eight kids under the age of 9 would be enough to break any man. But nobody deserves that and a marriage to Naggy McShrew. He needs to get out of there before it's Kate's face plastered next to Nancy Grace.
For "The View," some courage. Stop pretending everything is fine and settle all this infighting the way women have been resolving conflict for decades: mud wrestling. Losers have to hose off Barbara Walters.
Christopher Lawrence's Life on the Couch column appears on Sundays. E-mail him at clawrence@reviewjournal.com.