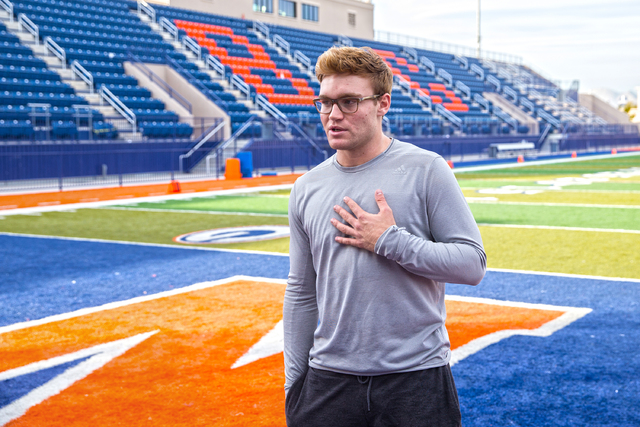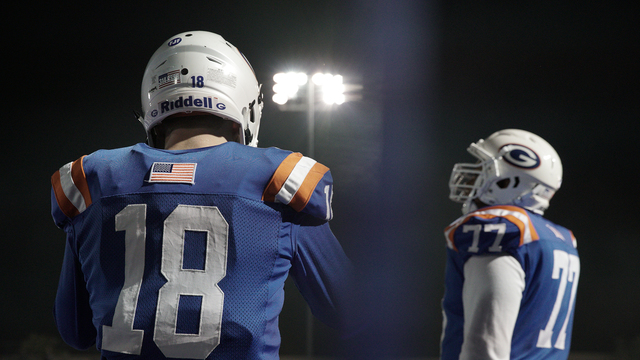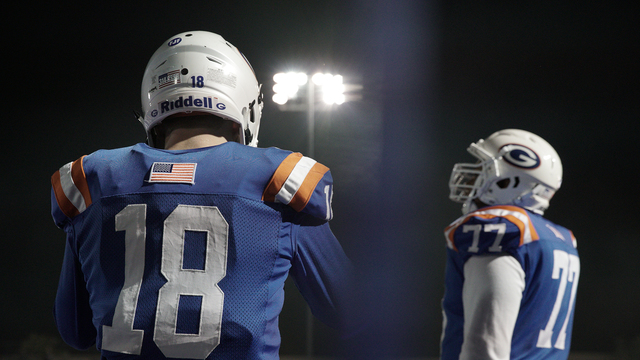 When I first heard Bishop Gorman's Tate Martell was among the three high school quarterbacks featured in "QB1," the 10-part docuseries from "Friday Night Lights'" Peter Berg debuting Wednesday on Complex Networks' Rated Red on go90, I had three thoughts:
1. Good for Martell.
2. Anything that carries on the legacy of "Friday Night Lights" is worth supporting.
3. What in the name of too many options is Complex Networks' Rated Red on go90?
It turns out Complex Networks is "a global lifestyle brand and media company" owned by Verizon and Hearst. Rated Red is "the only digital video network for and by Heartland millennials." And go90 is "a social entertainment platform built for the mobile-first generation." In other words, it's a free app from Verizon.
We've now officially reached the point where there are nearly as many places for consumers to get entertainment content as there are consumers.
For film aficionados, there's FilmStruck, developed and managed by Turner Classic Movies, which streams hundreds of acclaimed films for $6.99 a month. And for an extra $4 a month, you'll have unlimited access to Criterion's entire streaming library.
Sundance Now streams a curated selection of movies, documentaries and film festival favorites for $6.99 a month.
For Anglophiles, Acorn TV streams commercial-free British TV series for $4.99 a month.
Comedy lovers can stream ad-free original content as well as stand-up specials and remastered sketch classics "Monty Python" and "The Kids in the Hall" on Seeso for $3.99 a month.
MUBI adds one cult, classic, independent or award-winning movie a day, all of which can be streamed for $5.99 a month.
Shout! Factory TV is a free, ad-supported streaming service focusing on cult classics ranging from Bruce Lee movies to "Mystery Science Theater 3000" to titles such as "Kentucky Fried Movie."
And those are just the ones that recently hit my inbox, so they don't include the thousands of streaming options available on devices such as Roku that range from high-profile services such as HBO Now and CBS All Access to obscuro channels like Mutant Sorority Pictures and Spud's Cowboy Movies.
Anyway, back to "QB1." In addition to Martell, the series follows Georgia commit Jake Fromm and Wake Forest signee Tayvon Bowers. But of the three, Martell seems more suited for "Tough Enough," the reality show where the winner receives a contract with the WWE.
Before third-ranked Gorman's nationally televised season-opening game at No. 5 Cedar Hill of Texas, Martell talks about wanting to rip a Texas flag when the team walks onto the field and how he plans to flip off the crowd as soon as Gorman gets a 21-point lead.
"I'm really excited to go out there and get booed," Martell says. "I know it, like, sounds weird, but I actually am looking forward to it. I mean, it just gives me confidence and energy that the only reason they hate on me is they know I'm good."
He's easily the most controversial of the three quarterbacks featured on "QB1." As the series opens, Fromm and Bowers are slinging weights while Martell goes for a jog as anonymous soundbites pour in. "Tate Martell's been coddled at Bishop Gorman and has the attitude to show for it," says one. "Tate Martell. I just don't know if he's got the character," adds another.
That isn't to say he's a bad kid, just a provocative one.
Martell is shown mentoring young quarterbacks, pulling a teammate out of a fight during practice, playfully avoiding mother Tafi's attempts at taking his picture on the first day of his senior year and spending way too much time on his hair.
His father, Al, sounds more concerned with Martell's career at Ohio State than his senior season at Gorman. "That's the theme of this year: Get through the first six weeks injury free, and then almost prepare to start shutting things down," Al says. "Certainly go undefeated, you know, and be a part of that. But you don't need to be on the field even till halftime with some of the local play."
"QB1" goes inside Gorman practices, inside the locker room and on the team buses, where Martell tweets out a new map of the U.S. with the outline of Nevada placed over the state of Texas. The screen is soon flooded with angry Twitter responses, including "Tate Martell killed Harambe."
Martell's pregame tweets were included in the scouting sessions to pump up Cedar Hill's players, and soon after the game, he's admonished for them.
"I mean there's stuff I do that's stupid. That's straight up what it is," Martell says in a rare moment of onscreen humility. "Like, I really can't have bad stuff going out, 'cause Coach (Urban) Meyer, when I get to Ohio State, won't play that."
Contact Christopher Lawrence at clawrence@reviewjournal.com. On Twitter: @life_onthecouch.