Get 'Tanked' with the stars at Barnes & Noble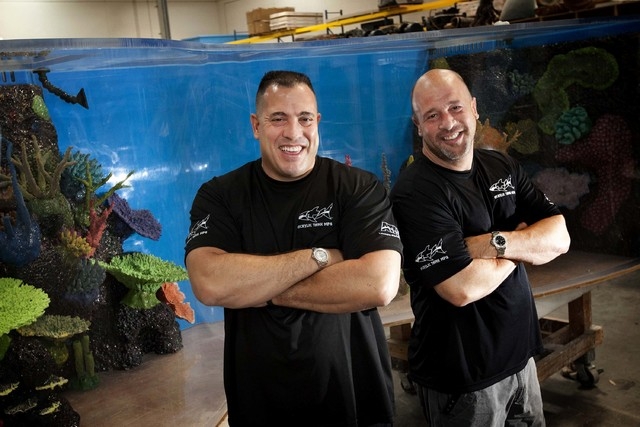 Wayde King and Brett Raymer are certified triple threats.
Not only do the Las Vegans, stars of Animal Planet's "Tanked," build incredible aquariums and argue like an old married couple, now they're published authors.
King and Raymer, the CEO and COO of Acrylic Tank Manufacturing, will sign copies of their new book, "Tanked: The Official Companion," at 7 p.m. Wednesday at Barnes & Noble, 2191 N. Rainbow Blvd.
The book follows their rise in the aquarium business and reveals behind-the-scenes stories from the show as well as more details of their most impressive custom builds.