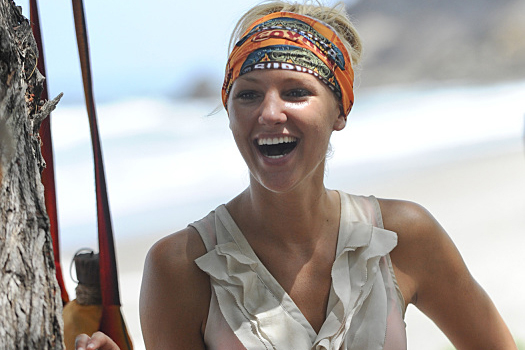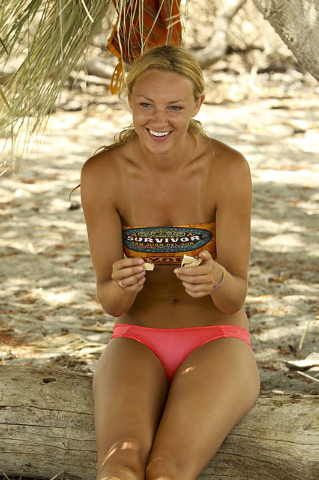 Las Vegan Jaclyn Schultz will compete with her boyfriend, Jon Misch of Waterford, Mich., on "Survivor: San Juan del Sur — Blood vs. Water" (8 p.m. Wednesday, KLAS-TV, Channel 8).
Here's how she answered the show's questionnaire:
Name (Age): Jaclyn Schultz (25)
Current Residence: Las Vegas
Occupation: Media Buyer
Personal Claim to Fame: Winning the title of Miss Michigan USA 2013, the first pageant I ever competed in and using the platform to be the first woman to ever come out with having MRKH syndrome (born without a uterus) on an international scale. MRKH syndrome affects one in approximately 4,500 women around the world.
Inspiration in Life: Giuliana Rancic, for being so strong and open with her and her husband's journey with surrogacy.
Hobbies: Working out, painting and learning about wine.
Pet Peeve: Waiting in line
Three Words to Describe You: Spontaneous, loyal and versatile.
If You Could Have Three Things on the Island What Would They Be and Why?: My cell phone for photos, The Bible to keep my mind occupied and a stuffed animal to sleep with
SURVIVOR Contestant You Are Most Like: Jefra.
Reason for Being on SURVIVOR: To challenge myself socially, mentally and physically. Also, to win the million dollars to be able to adopt and have a surrogate to start a family.
Why You Think You'll "Survive" SURVIVOR: I am a survivor in my everyday life because I was diagnosed with a life-altering syndrome at 16 and didn't let it destroy me. Being told I wasn't "normal" and could never have kids was the last thing I wanted to hear at that age. I've learned to try and turn every negative into a positive and that life will always throw hard things at you, but it's how you handle those obstacles that matter the most. This game is tough. It's challenging mentally, socially and physically and I know that I can overcome anything is thrown at me, no matter how bad it hurts and no matter how many times I break down, just because I have in my life.
Why You Think You Will Be the Sole SURVIVOR: I will never give up. No matter what happens in the game, there are always loopholes and opportunities to change the way things are going. After my diagnosis, I realized that life may not always deal you a good hand, but it's how you play the hand that can change it around.
What Does It Mean to You to Play Survivor with Your Loved One? Jon and I get to experience something that only three or four couples ever have. Blood vs. Water seems to be so much harder than playing as an individual because we have to learn how to maneuver through this social and physical game together. Our sole purpose of being on this show is to challenge ourselves, but to also win to start a family by adoption or surrogacy.