Holiday movie season brings something for everyone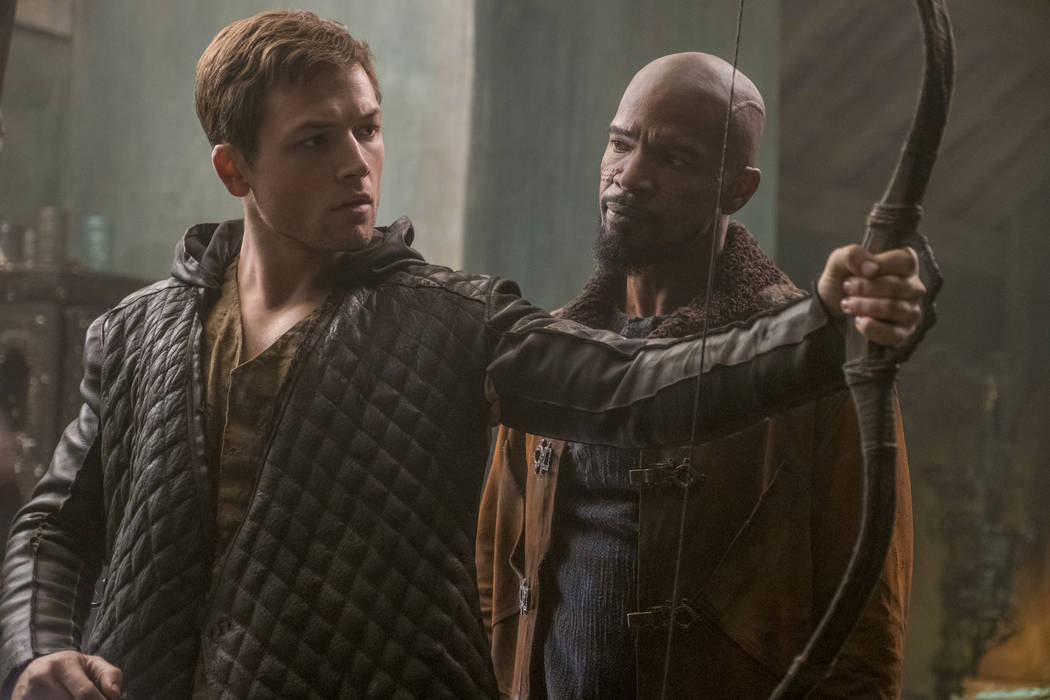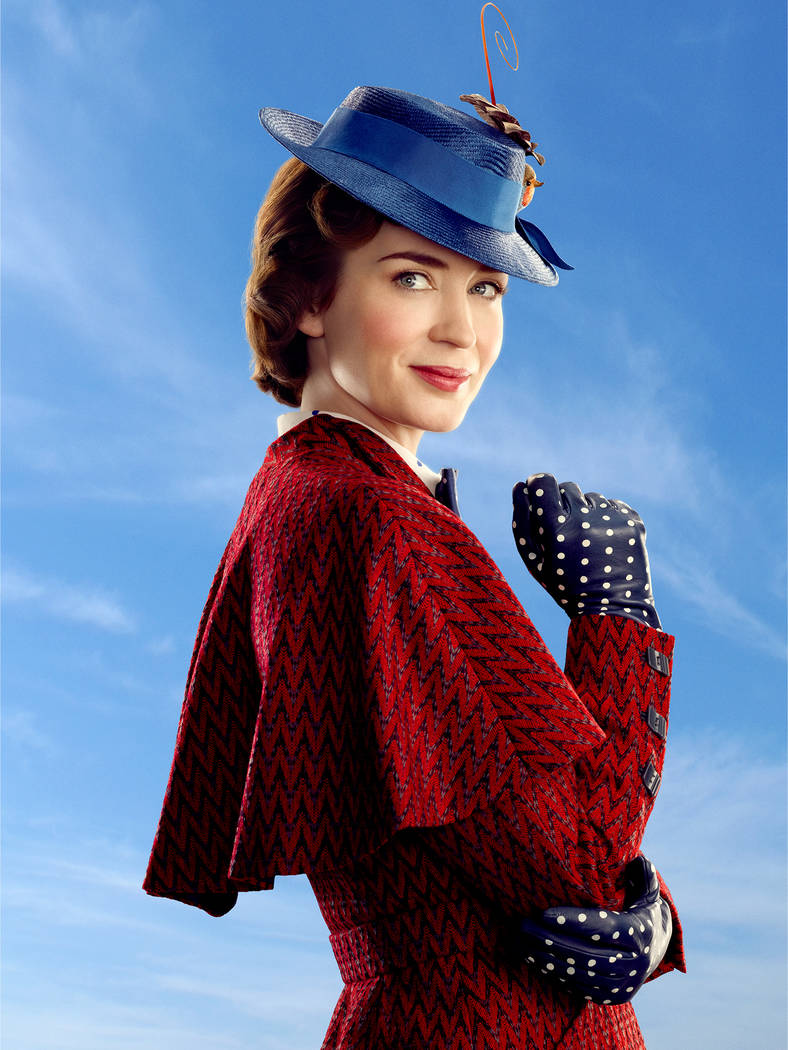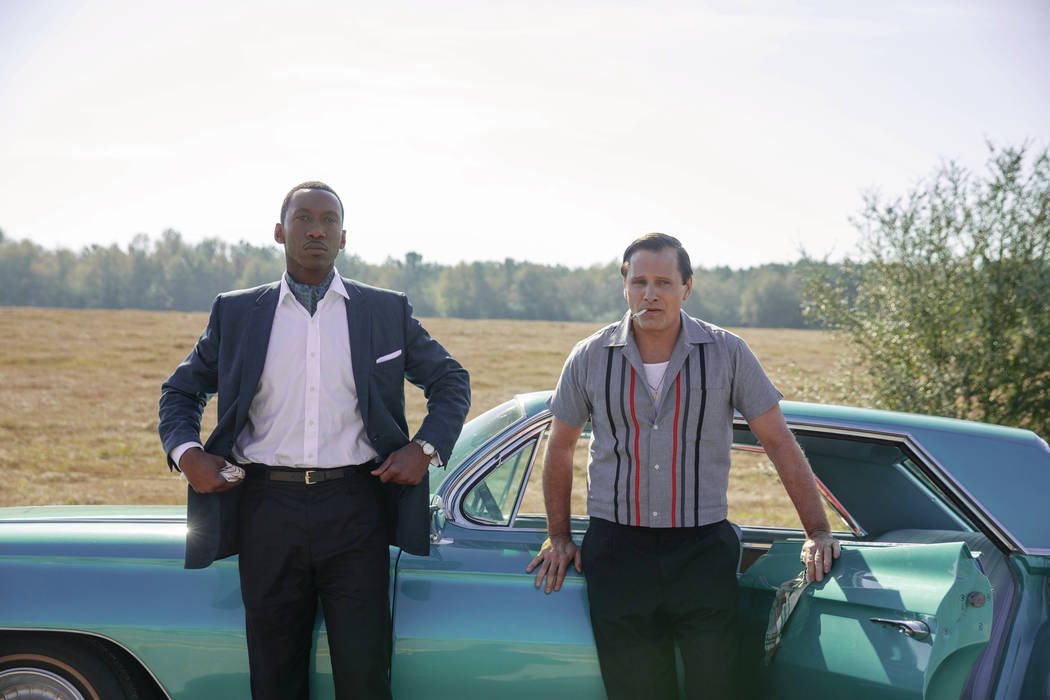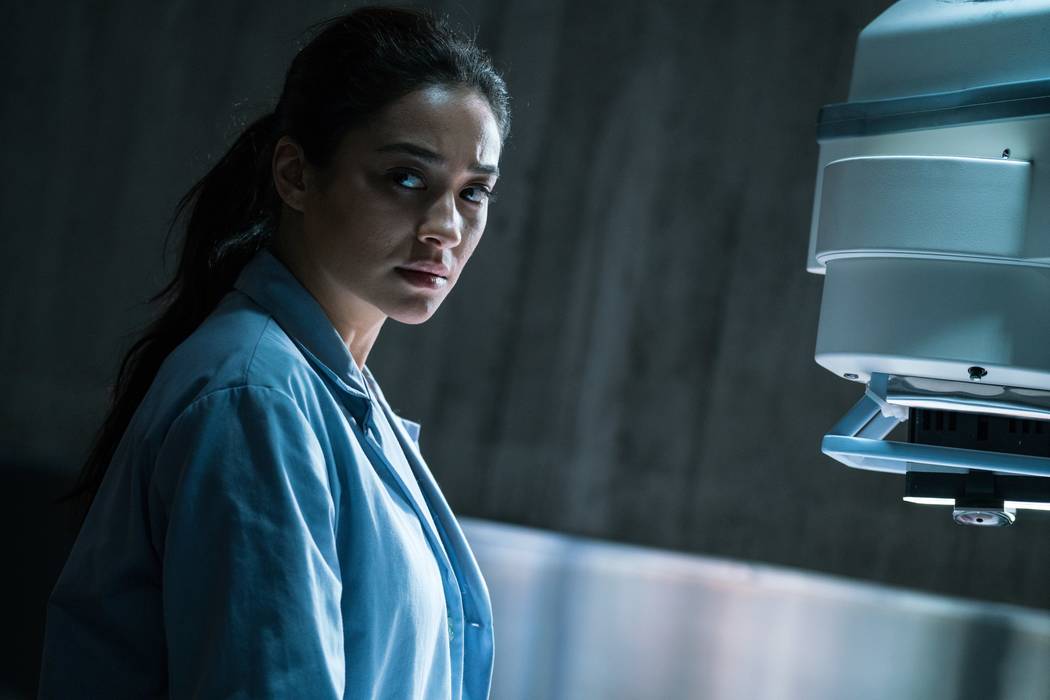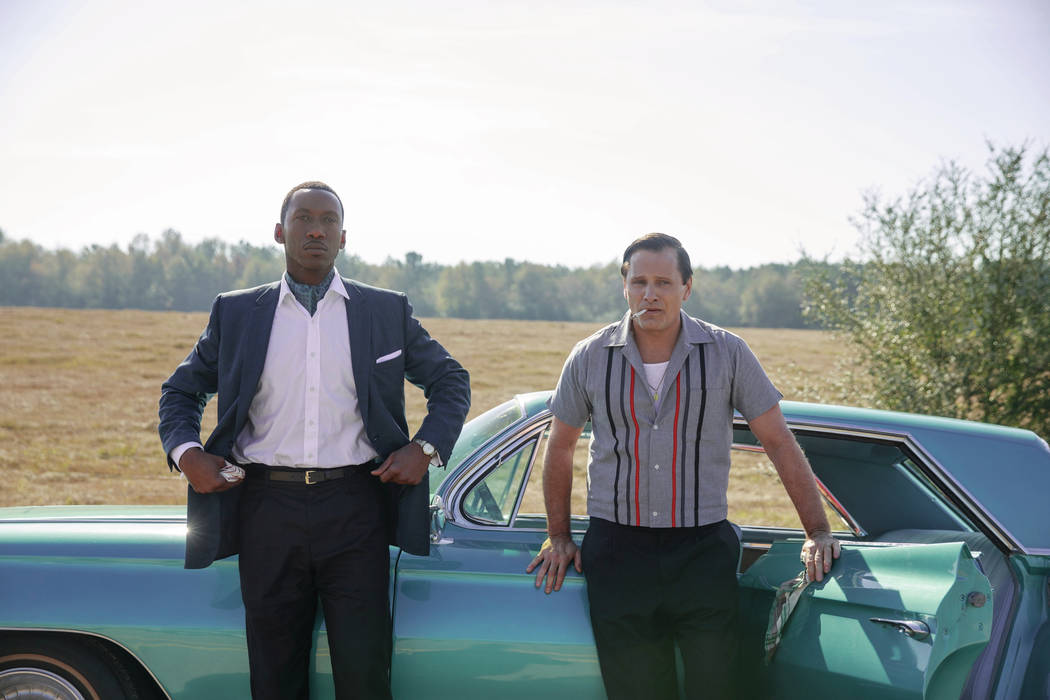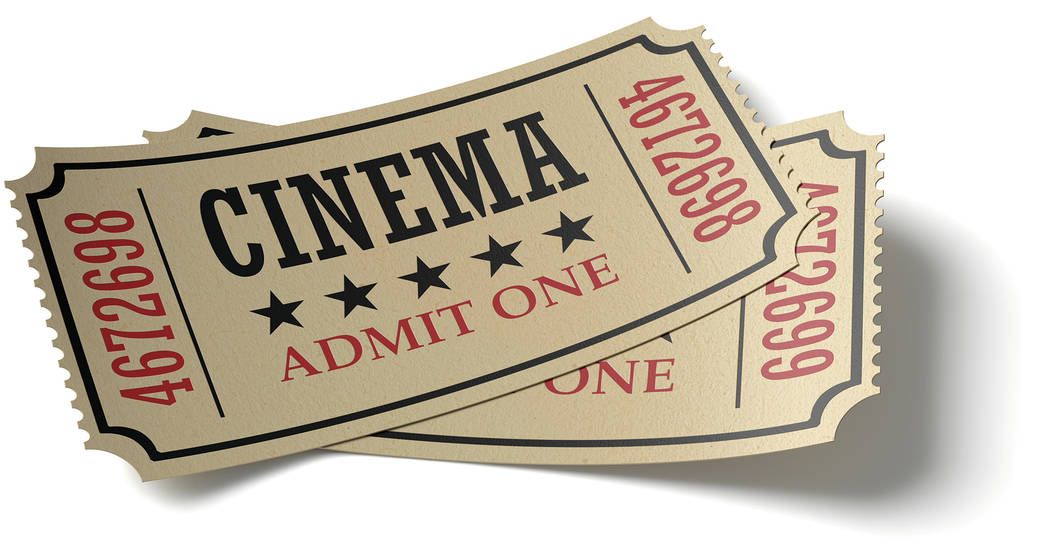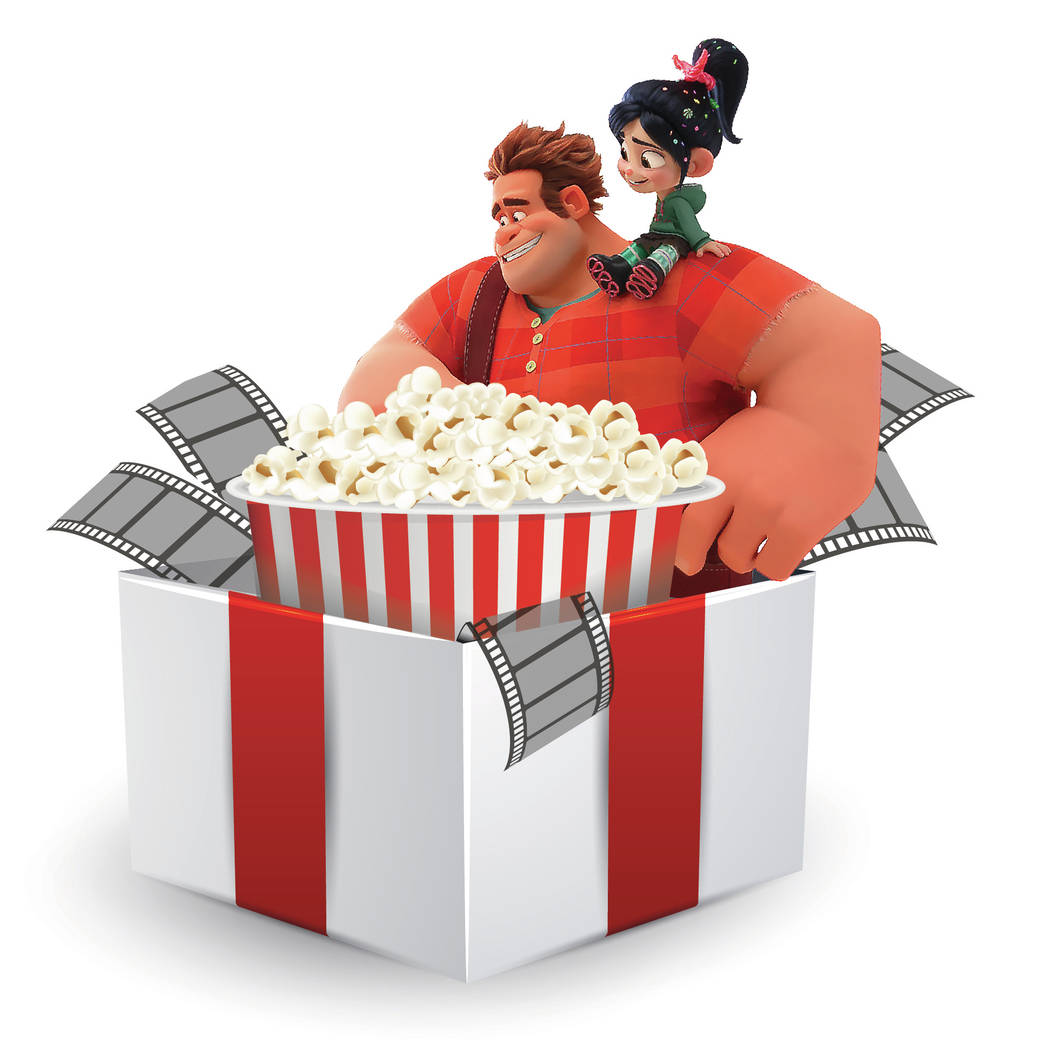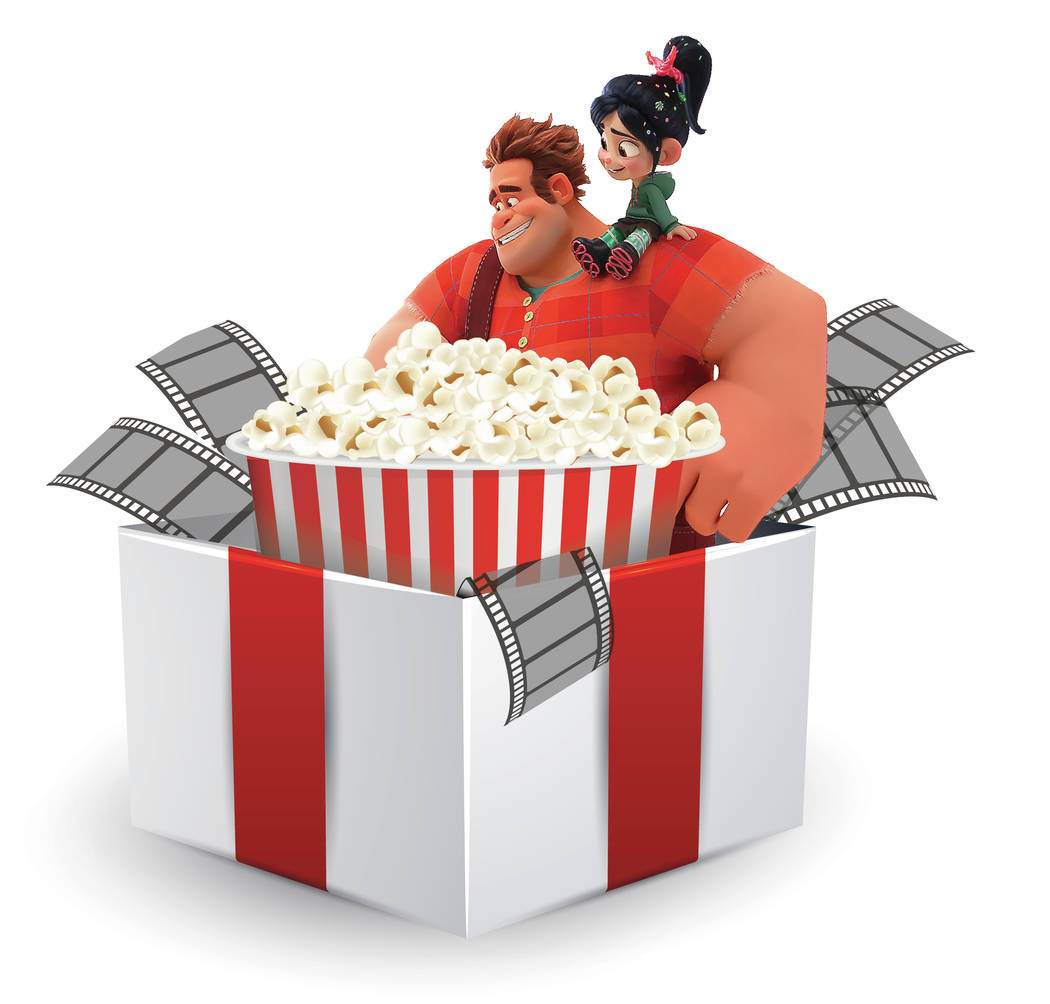 As Andy Williams sang, it really is the most wonderful time of the year — at least at the movies.
Oh, sure, summer has its blockbusters, but it also has an awful lot of awfulness. And nobody except schoolchildren looks forward to summers in Las Vegas.
The holiday movie season, though? It's the one time of the year, blessed with less of that cinematic flotsam and jetsam scattered about, when there really is a little something for everyone.
For families
"Mary Poppins Returns" (Dec. 19)
When an adult Michael (Ben Whishaw) needs her most, his former nanny (Emily Blunt) re-enters the Banks family's life in this musical sequel that co-stars Lin-Manuel Miranda, Meryl Streep, Angela Lansbury and Dick Van Dyke.
"Ralph Breaks the Internet" (Nov. 21)
To save her video game, Ralph (voiced by John C. Reilly) and Vanellope von Schweetz (Sarah Silverman) travel through the internet in this "Wreck-It Ralph" sequel featuring cameos from Disney's stable of animated princesses.
"A Dog's Way Home" (Jan. 11)
After she wanders from her house, Bella (voiced by Bryce Dallas Howard) embarks on a 400-mile adventure back to her family.
For somewhat more lenient families
"Once Upon a Deadpool" (Dec. 12)
Despite its hard-R rating, The Merc with a Mouth (Ryan Reynolds) insisted "Deadpool 2" was actually a family movie. Now that claim is closer to a reality with this PG-13 edit that features new scenes in which Deadpool steals the framing device of "The Princess Bride" by reading a bedtime story to Fred Savage.
For cinephiles
"Green Book" (Nov. 21)
For his 1962 concert tour through the Deep South, pianist Dr. Don Shirley (Mahershala Ali) must rely on the services of his driver, a bouncer (Viggo Mortensen) from the Bronx, as well as the titular publication that guided black travelers toward safe establishments.
"If Beale Street Could Talk (Jan. 4)
In the 1970s, a pregnant Harlem woman (KiKi Layne) tries to free her childhood love (Stephan James), who's incarcerated for a crime he didn't commit, in this adaptation of the James Baldwin novel that marks writer-director Barry Jenkins' follow-up to the Oscar-winning "Moonlight."
"Maria by Callas" (Dec. 7)
The legendary opera singer's life story is told through this compilation of TV interviews, home movies, private letters and some of her most important arias presented in their entirety.
For people who'd like to consider themselves cinephiles but can't stand subtitles
"The Upside" (Jan. 11)
A paralyzed billionaire (Bryan Cranston) forges an unlikely friendship with an ex-convict (Kevin Hart) in this remake of "The Intouchables," the 2011 French release that earned a Golden Globe nomination for best foreign language film.
For people who stubbornly refuse to believe it isn't summer
"Bumblebee" (Dec. 21)
In 1987, a California teenager (Hailee Steinfeld) discovers a very special yellow Volkswagen bug hiding out in a junkyard in this "Transformers" spinoff.
"Aquaman" (Dec. 21)
Thirteen years after "Entourage" made Vinnie Chase's "Aquaman" movie the butt of a seasonlong joke, Arthur Curry (Jason Momoa) gets his own stand-alone film in which he returns to Atlantis to lay claim to his royal lineage.
"Mortal Engines" (Dec. 14)
In a world centuries after the end of civilization, a young woman (Hera Hilmar) sets out to stop London, a predator city on wheels, in this epic co-written and produced by Peter Jackson.
"Spider-Man: Into the Spider-Verse" (Dec. 14)
Miles Morales, the half-black, half-Latino Brooklyn teenager who, in 2011, became Spider-Man in an alternate universe, makes his film debut in this animated tale featuring the voices of Hailee Steinfeld, Mahershala Ali and Liev Schreiber.
For people who stubbornly refuse to believe it isn't Halloween
"The Possession of Hannah Grace" (Nov. 30)
Bad things happen when a young morgue attendant (Shay Mitchell) working the graveyard shift accepts the body of a girl who died during an exorcism. Because of course they do.
"Escape Room" (Jan. 4)
After receiving elaborate invitations to a new attraction, six strangers try to solve the clues to survive its deadly machinations.
For fans of Hollywood royalty
"The Mule" (Dec. 14)
Directing himself for the first time since "Gran Torino" a decade ago, Clint Eastwood stars as a man facing foreclosure who unwittingly establishes himself as one of the best couriers for a Mexican drug cartel.
For fans of British royalty
"The Favourite" (Dec. 14)
In 18th-century England, the arrival of a new servant (Emma Stone) upends the relationship between Queen Anne (Olivia Colman) and her close friend and caretaker (Rachel Weisz) in this celebration of the art of scheming.
"Mary Queen of Scots" (Dec. 21)
The rivalry between Scotland's Mary Stuart (Saoirse Ronan) and her cousin and rival, England's Queen Elizabeth I (Margot Robbie), draws their respective nations into conflict.
For people who don't take British history all that seriously
"Robin Hood" (Nov. 21)
Robin of Loxley (Taron Egerton) and Little John (Jamie Foxx) battle the corrupt Sheriff of Nottingham (Ben Mendelsohn) in this retelling that promises "gritty battlefield exploits" and "mind-blowing fight choreography" that may be — and this is purely speculation — less than 100 percent historically accurate.
"Holmes &Watson" (Dec. 25)
"Step Brothers" and "Talladega Nights: The Ballad of Ricky Bobby" co-stars Will Ferrell and John C. Reilly bumble their way across 19th-century London as the world's greatest detective and his loyal biographer in this comedy.
For political junkies
"Vice" (Dec. 25)
Writer-director Adam McKay ("The Big Short") examines Dick Cheney's rise to power in this story starring Christian Bale as the former vice president, Steve Carell as Donald Rumsfeld, Sam Rockwell as George W. Bush and Tyler Perry as Colin Powell.
"The Front Runner" (Nov. 21)
Revisit the days when the very idea of a political candidate having an extramarital affair was downright shocking in this story of the downfall of presumptive 1988 Democratic presidential nominee Gary Hart (Hugh Jackman).
For anyone who loves a second chance
"Creed II" (Nov. 21)
It's the "Rocky IV" rematch you never knew you wanted as Adonis Creed (Michael B. Jordan) faces Viktor Drago (Florian Munteanu), the son of the man (Dolph Lundgren) who — spoiler alert! — killed his father in a Las Vegas ring.
"Welcome to Marwen" (Dec. 21)
After a savage attack robs him of his memory, illustrator Mark Hogancamp (Steve Carell) finds strength in the miniature World War II art installation he creates to cope with his trauma in this fantastical drama from director Robert Zemeckis.
"On the Basis of Sex" (Jan. 11)
If you didn't get a chance to see this year's documentary "RBG," or if you just consider documentaries a little too highbrow, Felicity Jones portrays Ruth Bader Ginsburg in this biopic.
"Second Act" (Dec. 21)
And, because even the easily amused deserve something special at Christmas, Jennifer Lopez stars as a woman stuck in a dead-end job who lands a Madison Avenue career thanks to a fake Facebook page.
Contact Christopher Lawrence at clawrence@reviewjournal.com or 702-380-4567. Follow @life_onthecouch on Twitter.