How 'Better Call Saul' compares to 'Breaking Bad,' other TV spinoffs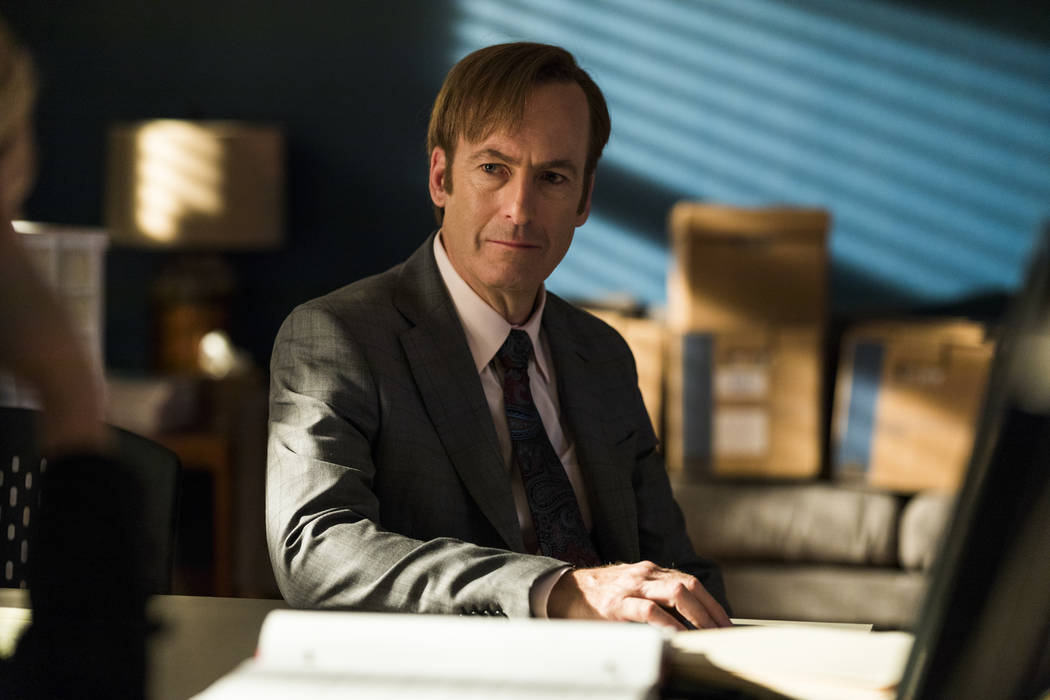 'Should I bother watching 'Better Call Saul'?" a friend asked. "I mean, it's not as good as 'Breaking Bad,' right?"
Well, yes and no.
No, it isn't as good as "Breaking Bad," which as far as I'm concerned is in the pantheon of all-time great dramas, alongside HBO's "The Wire," NBC's "The West Wing" and FX's "The Shield."
But should you be watching it? If you're a "Breaking Bad" fan, absolutely.
"Better Call Saul," which launches its third season at 10 p.m. Monday on AMC, offers a return to the world, as well as some of the beloved characters, of "Breaking Bad" as it traces Jimmy McGill's (Bob Odenkirk) descent into sleazy strip-mall lawyer Saul Goodman.
It earned Emmy nominations for best drama, best actor (Odenkirk) and best supporting actor (Jonathan Banks) for each of its first two seasons. And for Season 3, the prequel is bringing back a certain Los Pollos Hermanos proprietor by the name of Gus Fring (Giancarlo Esposito).
By comparison, it makes AMC's other spinoff, "Fear the Walking Dead," look as though it were written by sixth-graders — which, come to think of it, is an assumption that's yet to be proven false.
So, yeah. It's worth watching.
Is it the best spinoff ever? Well, no. That honor would go to either "Frasier," which was begotten by "Cheers," or "The Simpsons," which escaped from "The Tracey Ullman Show."
For every "Better Call Saul," though, there are a dozen "Joeys," which proved that while the characters on "Friends" will "be there for you when the rain starts to pour," viewers won't be there when Joey Tribbiani (Matt LeBlanc) abandons those friends to move to L.A.
Not surprisingly, viewers also didn't turn up when "Bewitched" spun off "Tabitha," "Three's Company" gave us "The Ropers," "Sanford and Son" expelled "Grady" or "The Dukes of Hazzard" inflicted "Enos" on the world.
Two of the worst spinoffs, though, were set here in Las Vegas.
Before "Cheers" sent Dr. Frasier Crane to Seattle, it banished Carla's ex-husband, Nick Tortelli (Dan Hedaya), and his new wife, Loretta (Jean Kasem), to the desert to open a TV repair business in 1987's "The Tortellis." It lasted 13 episodes.
And while "Happy Days" scored with "Laverne & Shirley" and "Mork & Mindy," its biggest spinoff failure is thought to be "Joanie Loves Chachi."
Not true.
In February 1977, Howard Cunningham's cousin Nancy Blansky (Nancy Walker) visited "Happy Days," which was set in the late 1950s-early '60s. The following week, she was choreographing dance numbers at Las Vegas' Oasis Hotel in 1977, having not aged a bit, on "Blansky's Beauties."
Las Vegas' own Pat Morita was added to the series as his "Happy Days" character, Arnold, also looking exactly as he did two decades before. Another Las Vegan, Eddie Mekka, portrayed Joey DeLuca, a cousin of his "Laverne & Shirley" character, Carmine Ragusa.
All that time-traveling and family tree twisting was for not, though, as "Blansky's Beauties" was anything but a ratings beauty. Like "The Tortellis," it, too, lasted just 13 episodes.
Contact Christopher Lawrence at clawrence@reviewjournal.com or 702-380-4567. Follow @life_onthecouch on Twitter.
Get Your Answers
Send your questions about television to Christopher Lawrence at clawrence@reviewjournal.com or on Twitter @life_onthecouch.
Shows to know for the week ahead
■"Homeland" (9 p.m. Sunday, Showtime) concludes its sixth season, which is great news for everyone who's been waiting to binge-watch it.
■"Talking with Chris Hardwick" (11 p.m. Sunday, AMC), the new weekly general-interest talk show, frees the "Talking Dead" host from obsessing over zombies.
■ Peter Capaldi begins his final season as the Twelfth Doctor on the season premiere of "Doctor Who" (9 p.m. Saturday, BBC America).
■ The latest 30 for 30 documentary, "One and Not Done" (6 p.m. Thursday, ESPN), takes an in-depth look at the University of Kentucky's hall of fame basketball coach, John Calipari.