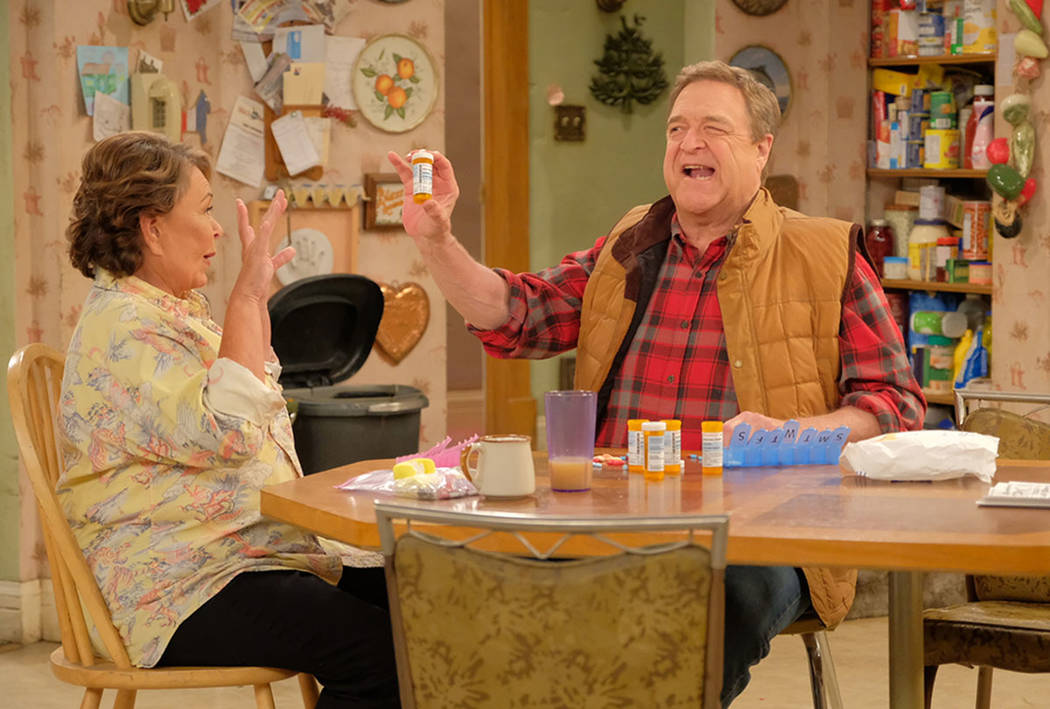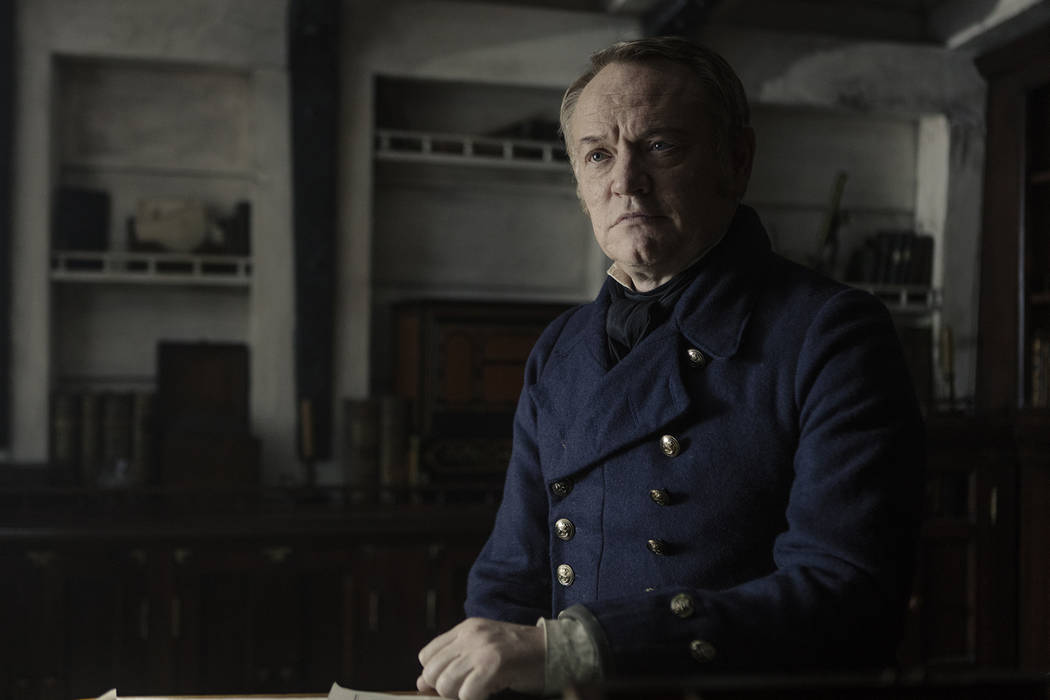 John Goodman has made six movies with the Coen brothers. He's the voice of Sully in Pixar's "Monsters" franchise. Heck, he even played Coach Harris in "Revenge of the Nerds." But he's never seemed to have as much fun as he does as Dan Conner, especially in the revival episodes of "Roseanne" (8 p.m. Tuesday, ABC).
This is despite, or maybe because of, the fact that Goodman missed out on much of the ninth and final season of the groundbreaking sitcom's original run, which ended in 1997. Dan was killed off as part of that year's increasingly bizarre storyline that started when the Conners won the lottery.
As the new episodes begin, Roseanne (Roseanne Barr) startles him awake.
Dan: "What happened?"
Roseanne: "I thought you were dead."
Dan: "I'm sleepin'. Why does everybody always think I'm dead?"
Roseanne: "You looked happy. I thought maybe you moved on."
And with that, "Roseanne" Bobby-Ewing-in-the-showers a controversial season that already undid itself once in the series finale.
"Roseanne" follows in the nostalgic footsteps of "Will & Grace," another issues-oriented comedy, which returned earlier this season after a paltry 11 years off the air. It became the network's most-watched prime-time comedy in eight years and has been renewed for two additional seasons.
So far, "Roseanne" is guaranteed only nine episodes, and it's using them to take on a whole basket-of-deplorables full of hot-button issues.
At its heart, though, it's still the same "Roseanne." The series didn't pull a "Brady Bunch" and return 16 years later as "The Bradys" with an alcoholic Marcia and a paraplegic Bobby. (Seriously, look it up.)
Darlene (Sara Gilbert) has moved back in with Dan and Roseanne, and she's brought her young son Mark (Ames McNamara), who wears girls' clothes, and daughter Harris ("Shameless' " Emma Kenney, who's carving out quite the career playing poor Illinois teenagers in overcrowded houses).
Reigning "Lady Bird" Oscar nominee Laurie Metcalf returns to her Emmy-winning role as Roseanne's sister, Jackie. Both Beckys (Lecy Goranson, Sarah Chalke) are back. And "The Big Bang Theory's" Johnny Galecki turns up as David for an episode.
Based on the episodes ABC has made available, though, Goodman is the real treasure.
Swapping medications because their insurance doesn't cover as much as it once did, Dan gives Roseanne all the antidepressants. "If you're not happy," he reasons, "I have no chance of being happy."
And when Darlene asks Dan to tell Roseanne "how stupid she's being," he wisely refuses, admitting, "That's never worked out for me."
There's a gleam in his eye throughout the episodes, and he seems genuinely happy to be there.
Or maybe he's just glad to be back from the dead.
Contact Christopher Lawrence at clawrence@reviewjournal.com or 702-380-4567. Follow @life_onthecouch on Twitter.
What to watch
— Judd Apatow directs "The Zen Diaries of Garry Shandling" (8 p.m. Monday and Tuesday, HBO), a 4 1/2-hour documentary about his good friend and comic genius.
— "The Americans" (10 p.m. Wednesday, FX) kicks off its final season as Philip (Matthew Rhys) and Elizabeth (Keri Russell) face new challenges with a major arms control summit looming.
— The 1973 kidnapping of John Paul Getty III, just explored in the movie "All the Money in the World," is the subject of "Trust" (10 p.m. Sunday, FX), starring Donald Sutherland, Hilary Swank and Brendan Fraser.
— Jared Harris ("Mad Men") stars in "The Terror" (9 p.m. Monday, AMC), a fictionalized account of the British Navy's harrowing voyage in the 1840s to discover the Northwest Passage.