Las Vegas Jewish Film Festival 'more topical than ever,' founder says
January 11, 2017 - 6:33 pm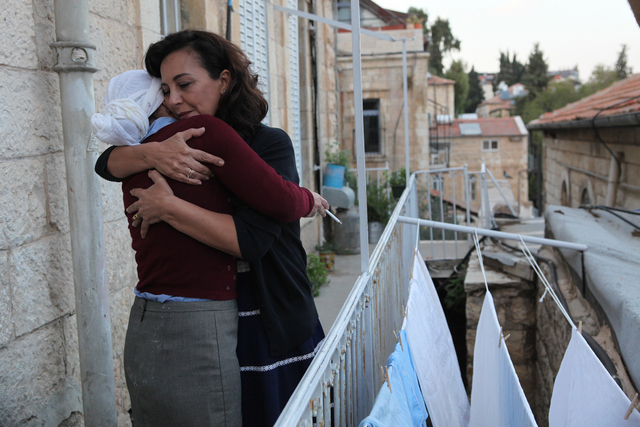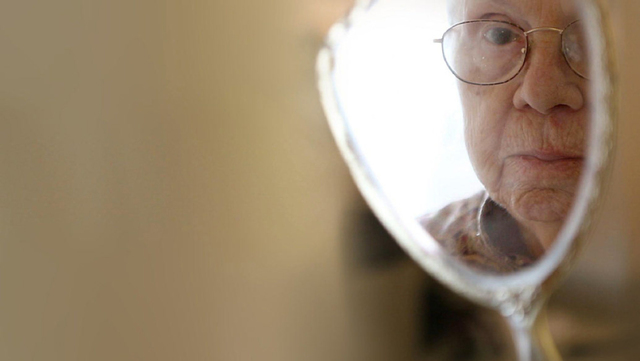 For founder Joshua Abbey, this year's 16th annual Las Vegas Jewish Film Festival is as vital as ever. Maybe even more so.
Speaking on Monday, the morning bomb threats targeted Jewish community centers in at least six states, and a day after a Palestinian drove into a group of Israeli soldiers in Jerusalem, Abbey noted the importance of helping the community understand what's going on in Israel, to which six of the festival's eight films directly relate.
"Indeed, it's more volatile and more topical than ever before," he said. "And I would hope that that would draw people to attend the festival to get a deeper insight into the dynamics of sociopolitical issues that are driving the conflicts."
And in doing so, he's chosen a lineup that may be among the festival's most accessible and inclusive yet. "If you like basketball, if you like Kirk Douglas, if you like Marvin Hamlisch, you can't go wrong," he said of this year's fest, which runs Saturday through Jan. 29. (Admission to each screening is $10, a festival pass is $50, and unless otherwise noted, all screenings take place at The Adelson Educational Campus, 9700 W. Hillpointe Road. For more information, see www.lvjff.org.)
"On the Map" (7 p.m. Saturday, Brenden Theatres at the Palms) tells the story of the 1977 Maccabi Tel-Aviv basketball team that defeated the Soviet Red Army team and won its first European title. "That film just touches all the right tropes," Abbey says. "It's very supportive of the spirit of Israel. … And it's an underdog story."
"The Juggler" (1 p.m. Sunday) follows a German entertainer (Kirk Douglas) who's trying to rebuild his life after the Holocaust. Released in 1953, "The Juggler" is being screened in celebration of Douglas' 100th birthday last month. Abbey also has a personal connection to the family. "According to Kirk, his favorite film was 'Lonely Are the Brave,' which was based on my father's (Edward Abbey) novel 'The Brave Cowboy.' " Michael Douglas helped Abbey with his graduate thesis project at the American Film Institute, and the actor recorded a special introduction to the festival screening.
"The Women's Balcony" (7 p.m. Jan. 19, Century Theatres at South Point) focuses on women who've taken a stand against the patriarchal system in a devout Orthodox community in Jerusalem. Abbey says the film was "very controversial in Israel, but it's also the No. 1 box office film for 2016." Side-by-side screenings will take place, with a Reform rabbi, Sanford Akselrad, moderating one and an Orthodox rabbi, Menachem Moscovitz, moderating the other.
"And When I Die, I Won't Stay Dead" (7 p.m. Jan. 21) is the first in-depth look at black, Jewish beat poet Bob Kaufman, whom Abbey considers "one of the most important beat poets." San Francisco Poet Laureate Jack Hirschman, who's featured in the documentary, will co-moderate the screening, as well as a free screening at 1 p.m. Jan. 20 at Nevada State College.
"Marvin Hamlisch: What He Did For Love" (1 p.m. Jan. 22) follows the career of the Oscar, Grammy, Emmy, Tony and Pulitzer Prize-winning composer. Myron Martin, president and CEO of The Smith Center for the Performing Arts who knew and admired Hamlisch, will moderate the screening. "I thought that would be an interesting opportunity for him to share some of his personal anecdotes," Abbey says.
"Rock in the Red Zone" (7 p.m. Jan. 26 at UNLV's Alpha Epsilon Phi House, 2231 Bridlewood Drive) is centered on the community of Sderot on the Gaza border. "They receive the most frequent attacks from Gaza, so the community is just filled with shelters and constant sirens," Abbey says. "And the remarkable consequence of living in those circumstances is that they've developed one of the most vital and unique music scenes in all of Israel."
"Aida's Secrets" (7 p.m. Jan. 28) focuses on the children of Holocaust survivors, brothers who were separated with one of them sent to Israel and the other sent to Canada, who learn about each other, as well as their family history, through the help of the filmmakers. "It's just really, really powerful stuff," Abbey says. "You can't imagine it's a true story. It's just that magical a series of circumstances."
"Wrestling Jerusalem" (1 p.m. Jan. 29), the festival's closing film, is a one-man show by Aaron Davidman, who portrays 17 characters, Israelis and Palestinians alike. "He, from my perspective," Abbey says, "delves into the essence of just the spiritual, the practical, social, just the core of what this climate is all about."
Wrestling Jerusalem – 90 SEC TRAILER from Aaron Davidman on Vimeo.
Abbey's goal has always been to attract more Gentiles to the fest, especially this year amid growing unrest and the rise in anti-Semitism. And he's quite pleased with the lineup, which he's described as "manna for movie lovers."
"It's a pretty dynamic little film festival this year."
The Las Vegas Review-Journal is the festival's media sponsor and is owned by the family of Las Vegas Sands Corp. Chairman and CEO Sheldon Adelson, an executive producer of the festival.