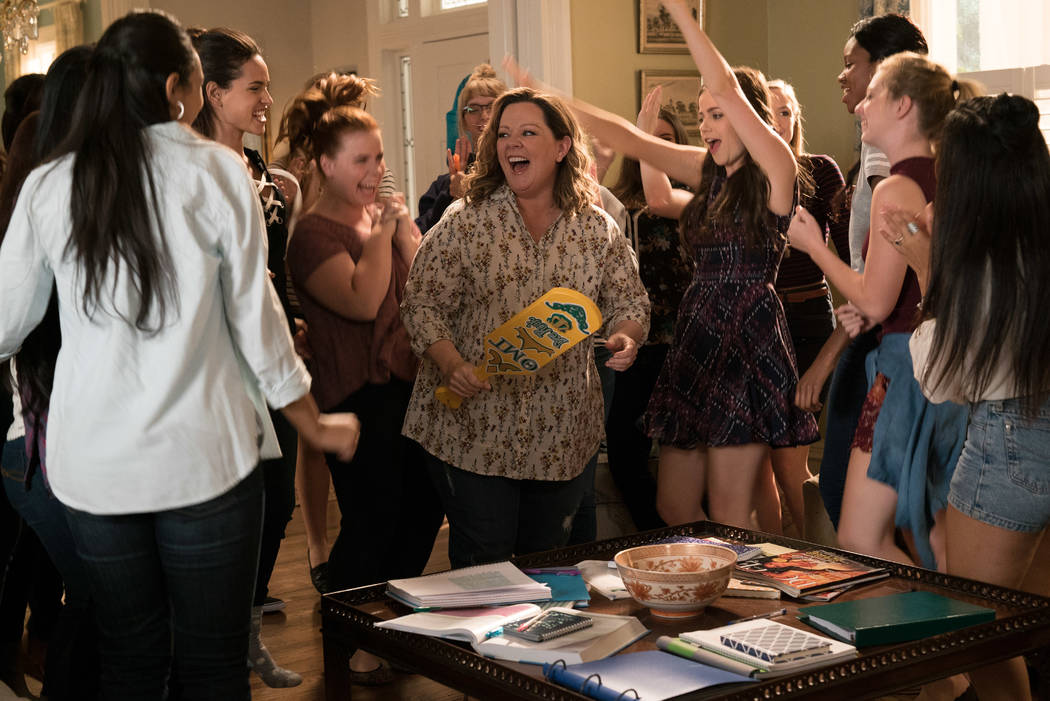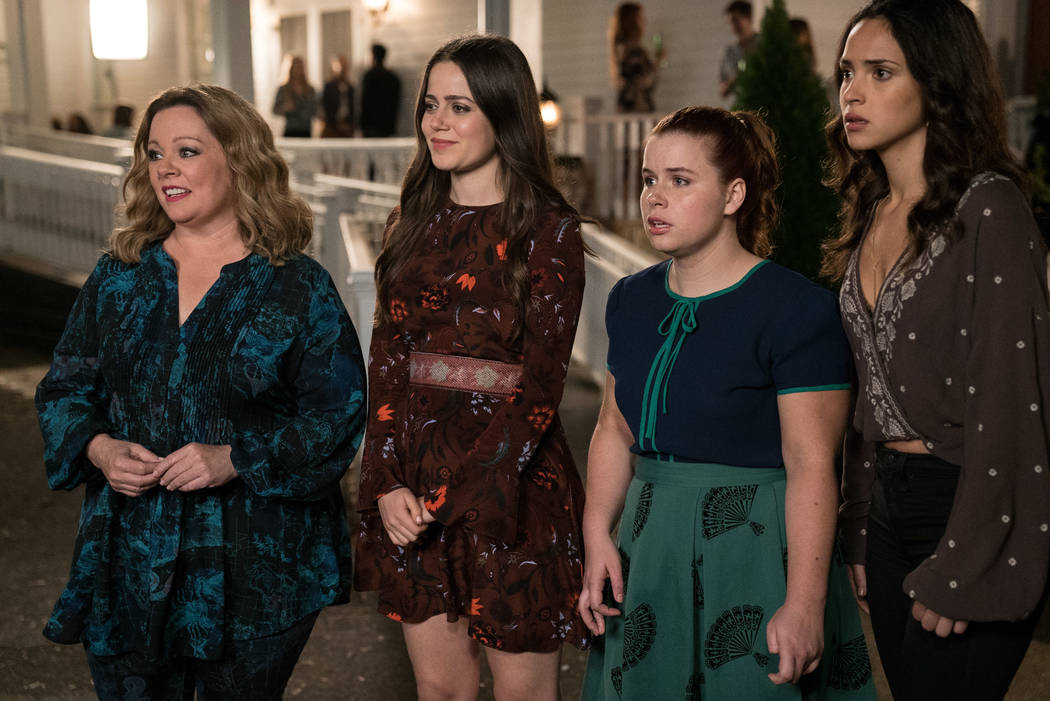 In the span of five short years, I've gone from marveling at Melissa McCarthy's comedic sensibilities to walking into her movies with the sort of dread usually reserved for IRS audits and colonoscopies.
Her latest, "Life of the Party," is only slightly more pleasant than either.
McCarthy is an immensely likable and talented performer. Her marriage to writer-director Ben Falcone seems to be among the sweetest and most loving of celebrity relationships. When they work together, though, they're the Hollywood equivalent of those shirtless dudes and their strung-out "old ladies" who have to be pulled apart by officers responding to noise complaints on every other episode of "Cops." They simply bring out the worst in each other.
They've co-written and he's directed "Tammy," "The Boss" and now "Life of the Party," arguably McCarthy's worst movies, each of which is substantially more bewildering than funny.
In "Life of the Party," housewife Deanna Miles (McCarthy) drops her daughter, Maddie (Molly Gordon), off for her senior year at Decatur University. Before they're even out of the sorority house driveway, though, Deanna's husband (Matt Walsh, "Veep") tells her he's in love with someone else and wants a divorce.
After spending a week day-drinking while playing racquetball with her best friend (Maya Rudolph) and looking through photo albums of her days at Decatur before she dropped out after her junior year, Deanna re-enrolls thanks to the school's extraordinarily liberal admissions policy.
Once she's back on campus, Deanna starts hanging out at Maddie's sorority house, embarrassing her despite delighting her sisters. Maddie's entire story arc goes something like this: "It's really awkward that you're trying to be friends with my friends!" "I love having you here!" "What are you even doing here?" "Don't leave. I love you!"
Shrug.
To help her blend in at her first fraternity party, Maddie gives Deanna a makeover — a staple of McCarthy's movies from "Bridesmaids" and "Identity Thief" to "Tammy" and "Spy" — that includes ditching her giant glasses and bedazzled smock while uncomfortably raving about her mother's breasts. Before long, Deanna is horrifying her daughter — and a segment of the audience — with a detailed account of her sexual escapades.
As for what passes for a plot, things that must have sounded funny on paper happen at random intervals, complications arise and disappear almost as quickly, and there are zero stakes. Fittingly, Deanna is an archaeology major, because McCarthy and Falcone dig up some pretty moldy sitcom staples and college-movie tropes.
Owing to the couple's roots in the Groundlings improv troupe, "Life of the Party" comes across as a collection of loosely stitched together sketches, each of which drags on too long. The movie's pacing is completely off. And entire scenarios are concocted seemingly just for the sake of one-liners such as, "Mom, don't touch Amanda's butt" or, when Deanna is dancing, "I feel that in my C-section scar!"
Deanna could have arrived on campus with a werewolf and the ghost of Abraham Lincoln while riding a dragon and the film would have been just as grounded in reality.
"Life of the Party" owes a huge debt to Rudolph for providing several moments of out-of-nowhere hilarity, and the movie contains one of the most original big-screen comedic performances I've seen in a long while.
It does not come from McCarthy.
As sorority member Helen, Gillian Jacobs ("Love," "Community") is a comedy tsunami. Helen spent eight years in a coma and, with her wide, wandering eyes, isn't quite right in the head. She's also hysterically confrontational. "Are you that girl in a coma?" one of her 3 million Twitter followers asks at a party. Helen snaps back, "Not anymore!" And she'll start a sentence with, "My friend Lance, who I was in a coma with … "
Why the movie wasn't called "Coma Girl" is beyond me, because Helen is the real life of the party.
Everyone else is just trying too hard.
Contact Christopher Lawrence at clawrence@reviewjournal.com or 702-380-4567. Follow @life_onthecouch on Twitter.