Netflix's 'To the Bone' depicts, doesn't glamorize, eating disorder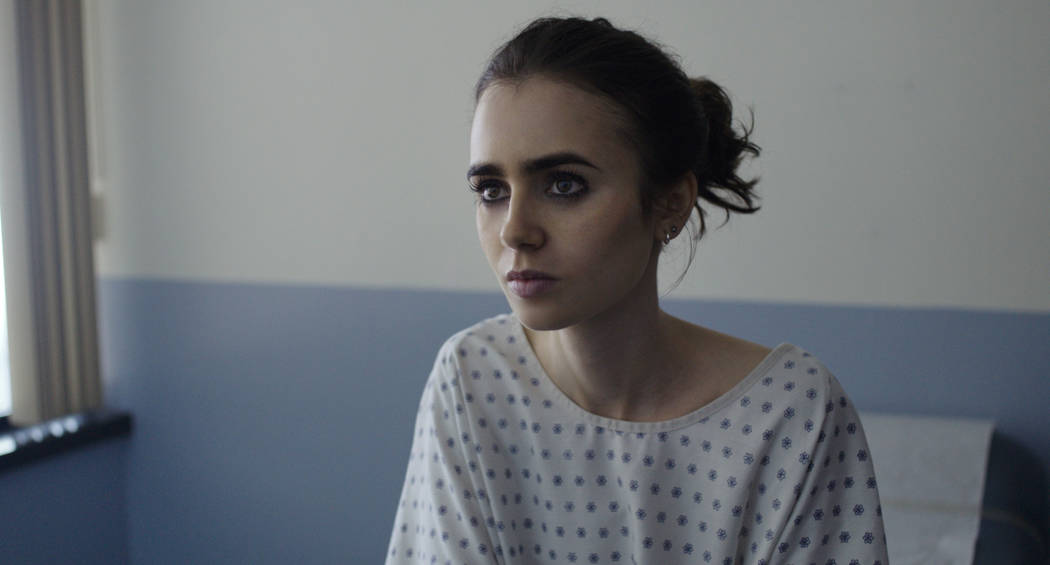 Depending on whom you ask, Netflix is either the best friend you could have on a weekend or a reckless conglomerate trying to seduce your children into becoming suicidal anorexics.
"Netflix released a trailer for a series set to air in July titled 'To the Bone,' and it's already stirring up a lot of controversy that it may trigger people with anorexia and other eating disorders," the pitch email read. "As if Netflix didn't receive enough scrutiny over '13 Reasons Why,' the new series 'To the Bone' is a tale of a young woman's struggle and journey with anorexia."
The publicist represented mental health experts from something called the Newport Academy — which I'm pretty sure was the main rival of the Harbor School on "The O.C." — and was hoping to connect me with one of those experts who could talk about topics such as "Based on the trailer for the new series 'To the Bone,' do you think the show will glamorize anorexia?"
There's so much wrong with this, I'm not even sure where to begin.
Actually, I am. "To the Bone" is not a series. It's a movie. I saw it at Sundance. And in no way, shape or form does it glamorize anorexia.
But ever since the Netflix-series-could-trigger-teenage-suicides angle took off in the media in the days and weeks following the release of "13 Reasons Why" — which, unlike "To the Bone," really is a series — "experts" have been coming out of the woodwork to warn about the dangers of "To the Bone" based on having seen a single trailer.
First, anyone who made it to the end of "13 Reasons Why" — which should have been called "10 Reasons Why," because it really ran out of steam in the middle — would know that it did anything but glamorize suicide. In graphic detail, the series went out of its way to depict the act as horrible, painful and devastating to loved ones left behind.
Second, and I can't stress this enough, there's nothing even remotely positive about the way eating disorders are portrayed in "To the Bone," which debuts July 14.
Twenty-year-old Ellen (Lily Collins) has spent most of her formative years rejecting various treatments in her quest to connect her thumb and middle finger around her bicep. She's sickly looking — everyone tells her so — but she keeps shedding pounds to the point that there are bruises on her spine from having done so many sit-ups.
Sexy, huh?
Ellen eventually, reluctantly agrees to be treated by Dr. Beckham (Keanu Reeves), who runs a group home for patients suffering from eating disorders.
In the hands of Marti Noxon, who's written for everything from "Buffy the Vampire Slayer" to "Mad Men" and makes her feature directing debut, "To the Bone" plays out as sort of a life-or-death take on "The Breakfast Club." Ellen and her new roommates are literally dying before your eyes. Some face that prospect with terror, some with resignation, and some with welcome doses of gallows humor.
Both Noxon and Collins have survived eating disorders, so there's no way they're going to romanticize any part of them.
And if we as a society can no longer talk about serious issues out of fear they may trigger someone to harm themselves, then we've managed to harm everyone.
But what do I know? I saw the whole movie. Not just the two-minute trailer.
Contact Christopher Lawrence at clawrence@reviewjournal.com or 702-380-4567. Follow @life_onthecouch on Twitter.
Shows to know for the week ahead
■ In 1982, virtually every competitor in cycling's most famous race was doping themselves silly according to the mockumentary "Tour de Pharmacy" (10 p.m. Saturday, HBO), starring Andy Samberg, John Cena, Daveed Diggs, Orlando Bloom and Freddie Highmore.
■ The beginnings of the crack epidemic in 1983 Los Angeles are explored in the drama "Snowfall" (10 p.m. Wednesday, FX), co-created by John Singleton.
■ A pastor (Ryan Robbins) tries to rid his secretive community of illegal drugs in "Pure" (Friday, Hulu), which has been dubbed "the Mennonite 'Breaking Bad.' " Seriously.
■ In celebration of the Fourth of July, director Alexandra Pelosi brings together more than 100 celebrities, politicians and all the living presidents and vice presidents to read the Declaration of Independence, the Constitution and The Bill of Rights in "The Words That Built America" (7 p.m. Tuesday, HBO).