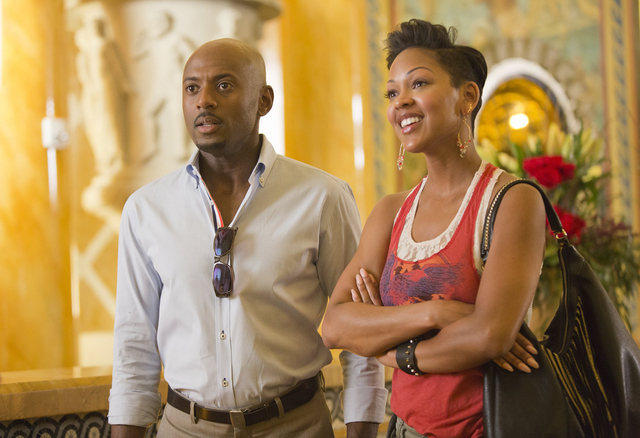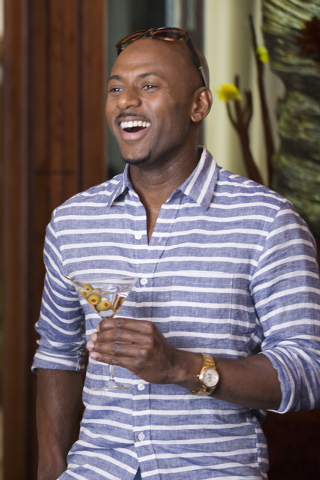 When Romany Malco talks about "Think Like a Man Too," it's easy to get the impression that spending two months filming the comedy in Las Vegas — mostly between 3 a.m. and 3 p.m. to accommodate the various Caesars Entertainment venues that couldn't shut down during peak hours — was his own personal "Apocalypse Now."
"If I look at my calendar, we were there for roughly 14 years," he says. "It felt like it."
The actor doesn't dislike the city. Following "Saint John of Las Vegas" and "Last Vegas," "Think Like a Man Too" is his third Vegas movie since 2009.
It's just that he prefers not to experience the Strip the way many tourists do. And certainly not the way favored by his "Think" character, Zeke, who's known up and down Las Vegas Boulevard as Zeke the Freak.
"Everybody thinks it's a big ol' party. And, you know, there's a little bit of that," he says. "But I'm not gonna be that guy when it comes to Vegas. I like to go see a nice show, wine and dine my lady, get a really nice turndown service and try to take it in before 11 o'clock."
When it comes to Las Vegas, Malco freely admits he's all about the chocolates on his pillow, and maybe some room service tea. "I'm that dude," he says, laughing.
The sprawling cast did manage to find time for at least one party: celebrating co-star La La Anthony's 34th birthday.
Just don't ask Malco for the details.
Including where that party took place.
The actor fumbles around for a few minutes trying to remember the location, at various points convincing himself it was at any number of hotels, before finally conceding defeat.
"I don't know where the (expletive) we went, man. We partied so hard."
(For the record, it was The Bank at Bellagio.)