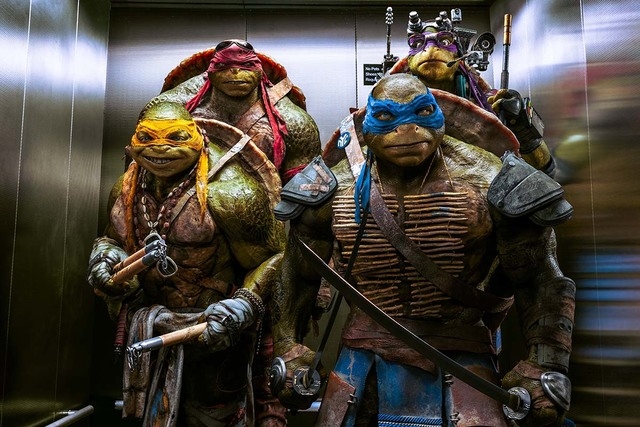 Here's a look at this week's new movies:
Boyhood: A boy's (Ellar Coltrane) youth is tracked from age 6 to 18 in this drama, co-starring Ethan Hawke and Patricia Arquette, filmed over the course of 12 years by writer-director Richard Linklater. At Suncoast. (164 min.) R; language including sexual references, and for teen drug and alcohol use.
Deepsea Challenge 3D: Director James Cameron dives nearly seven miles deep in the Mariana Trench in this documentary. At multiple locations. (85 min.) PG; language and brief disaster images.
The Hundred-Foot Journey: A young Indian culinary talent (Manish Dayal) and a famed French chef (Helen Mirren) go from rivals to allies in this literary adaptation. At multiple locations. (122 min.) PG; thematic elements, some violence, language and brief sensuality.
I Origins: A molecular biologist's (Michael Pitt) discovery causes him to question his scientific and spiritual beliefs in this drama. At Village Square and Colonnade. (113 min.) R; language, nudity and sensuality.
Into the Storm: A small town is ravaged by an unprecedented series of tornadoes in this disaster drama starring Richard Armitage (the "Hobbit" trilogy) and Sarah Wayne Callies ("The Walking Dead"). At multiple locations. (89 min.) PG-13; sequences of intense destruction and peril, and language including some sexual references.
Step Up All In: Characters from previous "Step Up" movies come to Las Vegas to compete on a reality TV dance series for their own headlining show on the Strip. At multiple locations. (112 min.) PG-13; some language and suggestive material.
Teenage Mutant Ninja Turtles: Brothers Leonardo, Raphael, Michelangelo and Donatello rise from the sewers to protect New York City in this reimagining of the classic heroes in a half shell. At multiple locations. (101 min.) PG-13; sci-fi action violence.