Politics aside, new space dramas appeal to our better selves
Updated September 9, 2018 - 9:55 pm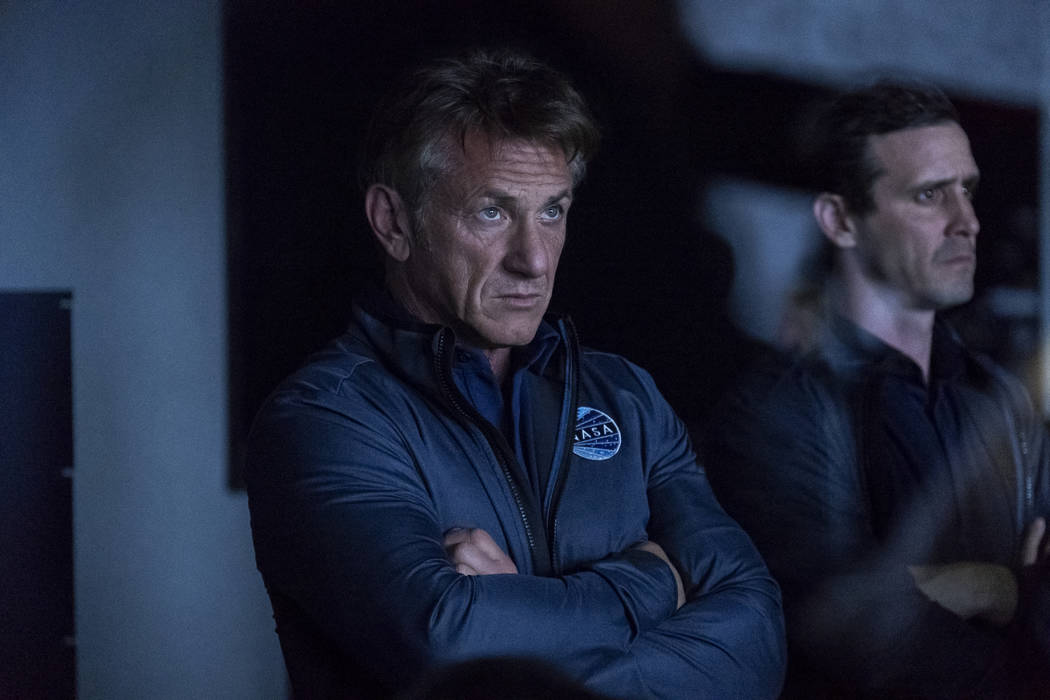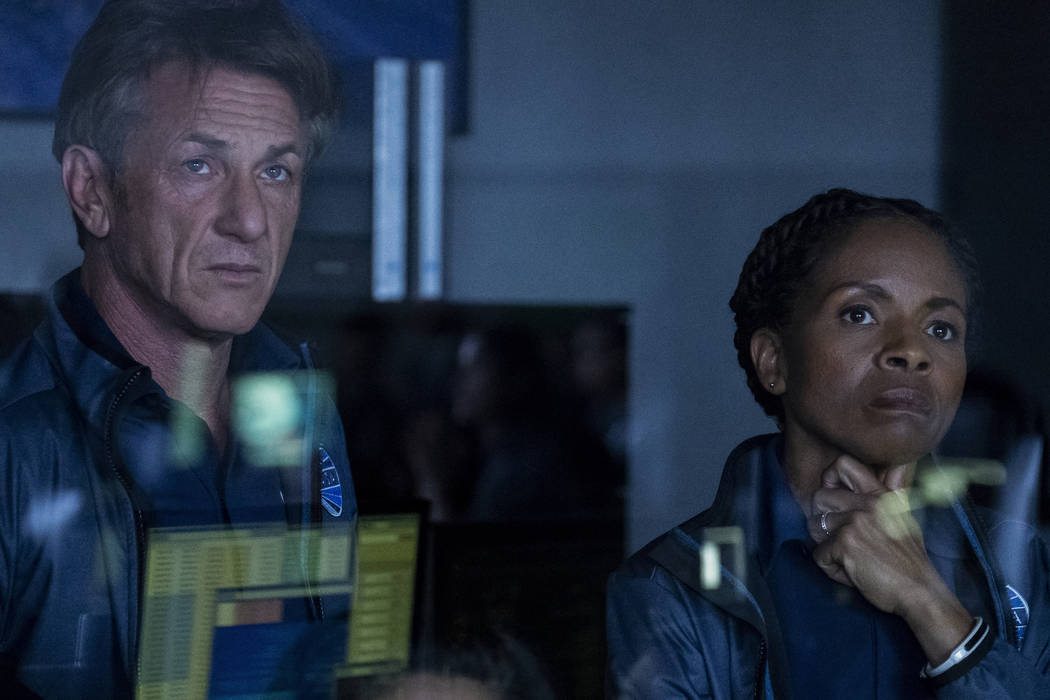 During the 1960s, as turbulent a decade as our nation has seen, enough Americans were able to set aside some of their differences to put a man on the moon.
Today, we've become so fractured, some of us can't even refrain from trying to drive a wedge between neighbors after hearing about one scene — or the lack of said scene — in a movie about that first man on the moon.
As part of one of the sillier outrages to come along in quite a while, there are calls to boycott "First Man," the upcoming Neil Armstrong movie from Oscar-winning "La La Land" director Damien Chazelle and Oscar-winning "Spotlight" screenwriter Josh Singer, because it doesn't show Armstrong, portrayed by Ryan Gosling, planting the American flag on the moon.
Granted, it would be odd — alarming even — if the filmmakers tried to pretend that flag wasn't there. But according to some of the handful of people who've seen "First Man," the film contains several shots of that flag not flapping in the moon's nonexistent breeze.
So the flag is shown on the moon. Armstrong was the first human to set foot on the moon. Without a scene that shows him physically inserting it into lunar soil, what's the genuine concern? That someone might think that U.S. flag was a naturally occurring phenomenon?
If you've spent enough time inside cable TV or social media echo chambers that any of that enrages you, the new astronaut drama "The First" (Friday, Hulu) just may make your head explode. The series, written by "House of Cards" creator Beau Willimon, focuses on the first manned mission to Mars, led by Capt. Thomas Hagerty, who's portrayed by liberal bogeyman Sean Penn.
For those of you still reading, "The First" is set in the year 2031, in a somewhat futuristic New Orleans, where everything from televisions to automobiles are voice-controlled, Alexa-style. Despite the fun gadgetry — variations of Google Glass have become a necessity — it's a time of multiple crises.
"What we're confronting is widespread drought, rising sea levels, record extinction rates," aerospace magnate Laz Ingram (Natascha McElhone) testifies before a Senate committee that seems far more willing to spend money on school lunches than science. "There are currently over 900 million eco-refugees worldwide. In the States, cities like Miami are disappearing."
While it comes at a great personal sacrifice — Mars is a 2½-year roundtrip — that mission would benefit all of humanity, Ingram argues. And public sentiment is clearly on the side of the astronauts. Hagerty, the 13th man to walk on the moon, is a national hero.
Given Willimon's credits — in addition to "House of Cards," he also wrote the Gosling-George Clooney campaign thriller "The Ides of March" — "The First" spends a bit of its time chronicling the political pressures involved in such an undertaking. The dissent, however, is more personal than partisan.
Ingram, like the series, makes an appeal to our better selves — the sides many of us, especially those who feel the need to score points on every issue, real or imagined, haven't shown in quite a while.
"The First" does offer some hope for humanity, though. Even amid all the natural and man-made disasters, 13 years from now, where there's a karaoke machine, people will still sing and dance to The Proclaimers' "I'm Gonna Be (500 Miles)."
That's the sort of future we should all be able to get behind.
TV to watch
The 10th season of "American Ninja Warrior" (8 p.m. Monday, NBC) comes to an end with the national finals, which were filmed on Las Vegas Boulevard in June.
Think of it as "American Horror Story: All-Stars" as characters from previous seasons collide on "American Horror Story: Apocalypse" (10 p.m. Wednesday, FX).
The second season of "The Deuce" (9 p.m. Sunday, HBO), starring James Franco and Maggie Gyllenhaal, picks up five years later, in 1977, as pornography is about to go mainstream.
Start saying goodbye to Fiona Gallagher as actress Emmy Rossum begins her ninth and final season of "Shameless" (9 p.m. Sunday, Showtime).
Contact Christopher Lawrence at clawrence@reviewjournal.com or 702-380-4567. Follow @life_onthecouch on Twitter.