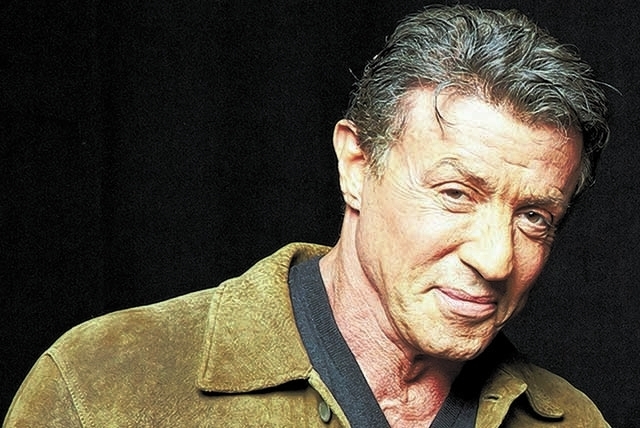 Unless you've spent the past few weeks under a rock — assuming that rock lacked access to Wi-Fi, cellular data and over-the-air TV and radio transmissions, as well as run-of-the-mill chatterboxes — you're now painfully aware that Friday marks the 50th anniversary of the Kennedy assassination.
If you've chosen to put off sampling the torrent of specials, or just can't get enough of conspiracy theories and Zapruder footage, here's a look at some of the offerings.
"JFK: In His Own Words" (9 p.m. Friday, HBO) uses rare film footage and audio tapes to look at Kennedy's life from childhood to the White House. But don't confuse it with "JFK: The Lost Tapes" (7 p.m. Thursday, Discovery), which is built around audio recordings from Air Force One and the Dallas police.
"The Day Kennedy Died" (9 p.m. Sunday, the Smithsonian Channel) is a minute-by-minute account of the president's final day while "Lee Harvey Oswald: 48 Hours to Live" (10 p.m. Friday, History) tracks the final days of his (presumed) killer.
Tom Brokaw hosts "Where Were You: The Day JFK Died" (9 p.m. Friday, KSNV-TV, Channel 3) and he'll reminisce with his former colleague Dan Rather, who was shunned by CBS, on "Today" (7 a.m. Friday, Channel 3).
ReelzChannel doubles down on Dallas with "JFK: The Smoking Gun" (10 p.m. Monday, 3 p.m. and 9 p.m. Friday), which takes a closer look at the case and claims to finally solve Kennedy's murder, and "JFK: Inside the Evidence" (11 p.m. Friday), which takes a closer look at "JFK: The Smoking Gun."
Among the nuggets included in "JFK Assassination: The Definitive Guide" (8 p.m. Friday, History) is that 74 percent of Americans polled believe that Oswald was the fall guy for a larger conspiracy. Retired members of the Dallas Police Department reflect in "Capturing Oswald" (7 and 10 p.m. Friday, the Military Channel). "Frontline: Who Was Lee Harvey Oswald" (10 p.m. Tuesday, KLVX-TV, Channel 10) is pretty self explanatory.
An all-star cast reads some of the more than 800,000 expressions of condolence received by the first lady in "Letters to Jackie: Remembering President Kennedy" (9 p.m. Sunday, TLC). Rob Lowe stars as the doomed president in "Killing Kennedy" (9 a.m. Sunday and 4 p.m. Friday, National Geographic Channel).
And who among us hasn't wondered, "Hey, how did the Dallas Cowboys react to that fateful day?" Thankfully, those answers are finally revealed in "No Day for Games: The Cowboys and JFK" (8 p.m. Wednesday, NBCSN).
■ In the spotlight: Screenwriter Sylvester Stallone, along with stars Jason Statham, James Franco, Winona Ryder and Kate Bosworth, will walk the red carpet at Planet Hollywood Resort for the premiere of their upcoming movie, "Homefront." See them at 6:30 p.m. Wednesday.
■ Live-ish from Las Vegas: Latin music's biggest night returns to Mandalay Bay. See the 14th Annual Latin Grammy Awards, tape-delayed locally, at 8 p.m. Thursday on KINC-TV, Channel 15.
■ In the bag: "Baggage Battles" (9 p.m. Tuesday, Travel Channel) comes to town for an estate and consignment auction.
■ Satisfy your "Hunger": Pretty much every theater in town is showing a double bill of "The Hunger Games" and "The Hunger Games: Catching Fire" Thursday evening. Even the IMAX screens are getting in on the action. Check with your favorite multiplex for times, pricing and bonus goodies.
■ Special screenings: "Rush: Clockwork Angels Tour," featuring the Canadian prog-rock trio in concert with a string ensemble, comes to theaters at 7 p.m. Monday. See it at the Colonnade, Orleans, Sam's Town, Santa Fe and Village Square. Or if the ballet is more your speed, catch "Alice's Adventures in Wonderland," filmed at London's Royal Opera House, at 7 p.m. Tuesday at the Colonnade, Santa Fe, South Point and Village Square.
Contact Christopher Lawrence at clawrence@reviewjournal.com or 702-380-4567.