RJ movie critic's 10 favorite films of 2017
December 28, 2017 - 11:55 am
Updated December 28, 2017 - 11:58 am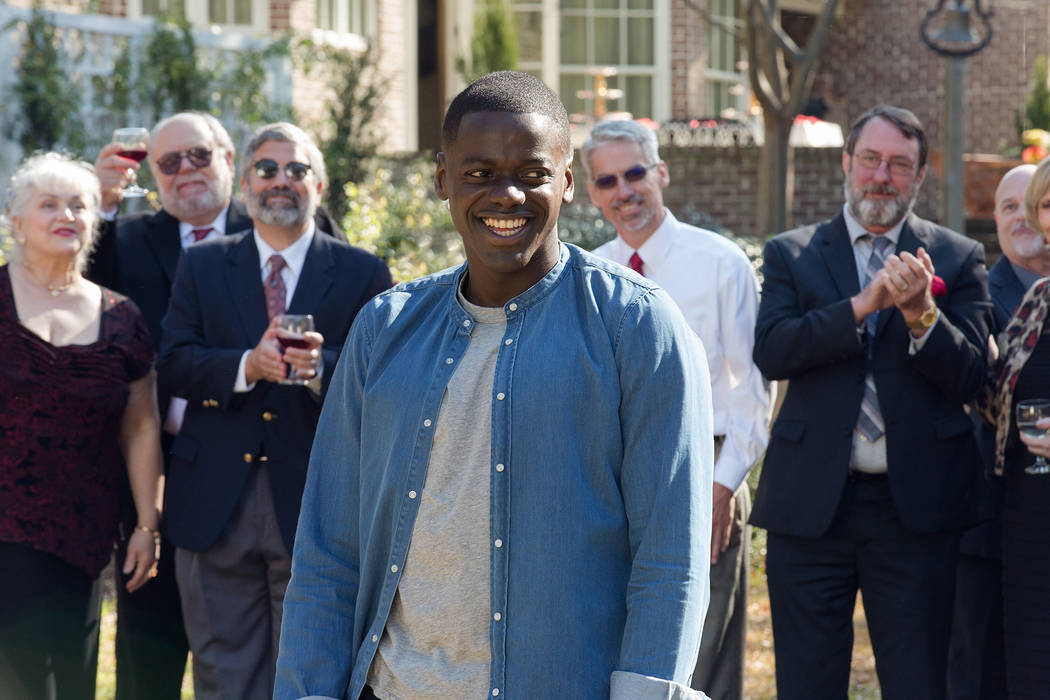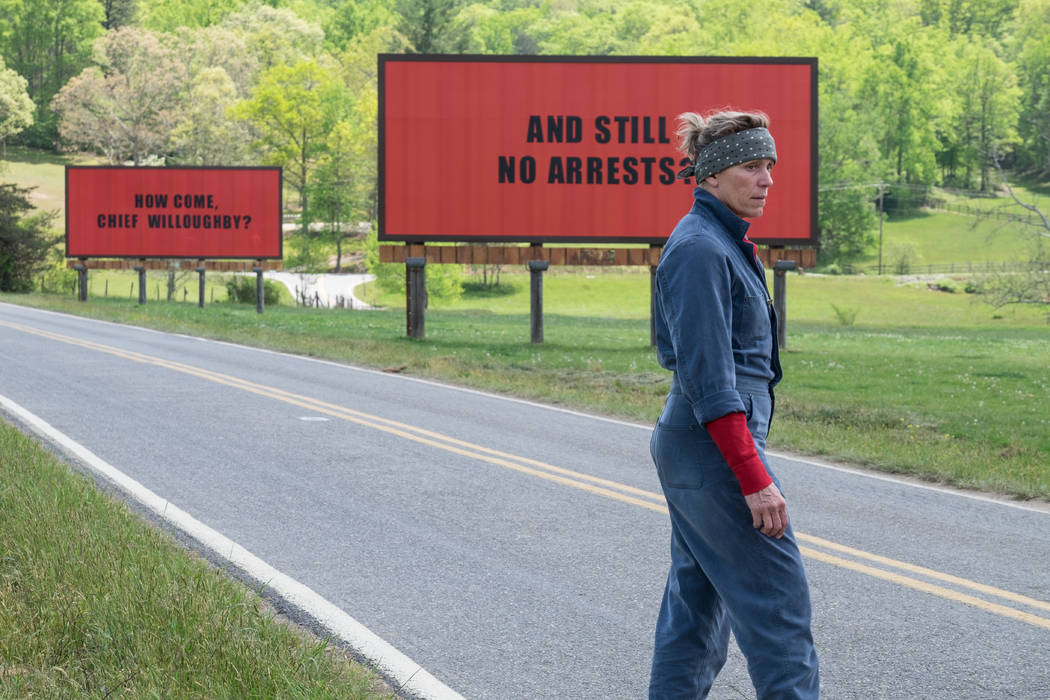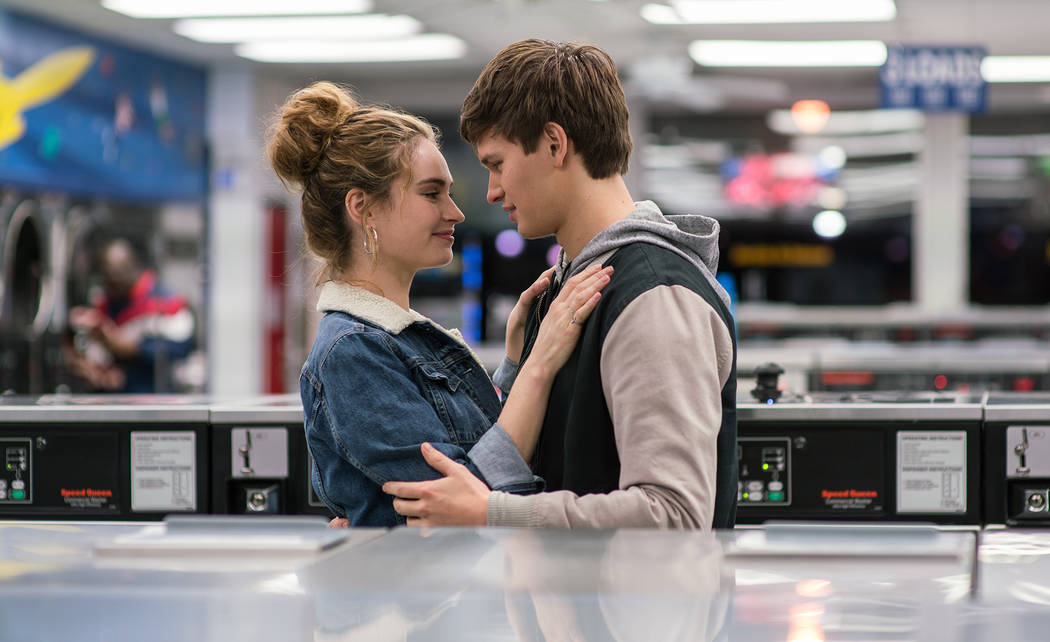 The difference between "favorite" and "best" can be as wide as the alleged chasm between critics and moviegoers over the merits of "Star Wars: The Last Jedi."
Simply put, strand me on an island, and I'll choose a copy of "The Breakfast Club" over "Citizen Kane" every time.
It probably wouldn't be more than one time — after all, I'm not Gilligan — but you get the idea.
Take "The Florida Project," for example. It's an excellent film, and I loved being in its depressing-yet-vibrant world. I just have zero desire to see it again.
With that said, here are my 10 favorite movies — movies that I'll watch over and over again — that played local theaters in 2017.
1 'Wind River'
A Las Vegas-based FBI agent (Elizabeth Olsen) and a local tracker (Jeremy Renner) investigate when the frozen corpse of an 18-year-old native woman is found on Wyoming's Wind River Indian Reservation. Taylor Sheridan ("Sicario," "Hell or High Water") writes men who feel like they could crawl off the screen, mop the floor with you, steal your popcorn and your girl, and get right back to work without missing a beat. The role is as good as I've ever seen Renner, including his Oscar-nominated turns in "The Town" and "The Hurt Locker."
2 'Three Billboards Outside Ebbing, Missouri'
After months without an arrest for the rape and murder of her teenage daughter, a woman (Frances McDormand) channels her grief into an escalating battle with the local police chief (Woody Harrelson) and his petulant underling (Sam Rockwell). The acting is fantastic, and the movie is what I imagine "Fried Green Tomatoes" would have been like if it were just a couple of hours of Kathy Bates' character ramming into other people's cars.
3 'Get Out'
Jordan Peele's filmmaking debut is basically "Guess Who's Coming to Dinner?" with a touch of "The Stepford Wives" by way of a young M. Night Shyamalan. The horror movie/social satire, which plays with the very real fears that come with being a young black man in today's America, is a confident, assured work crammed full of wit, clever twists and surprising depth.
4 'Dunkirk'
Christopher Nolan's tale of the 300,000 British troops stranded on a French beach in the early days of World War II is three overlapping movies — rescue attempts by the British Navy and civilian pleasure craft as well as the Royal Air Force Spitfires that provide them cover — each with its own time frame. The rousing spectacle is nearly as much of an incredible achievement as the operation itself.
5 'The Shape of Water'
One night in 1962 while cleaning a massive, top-secret government facility, Elisa (Sally Hawkins) and Zelda (Octavia Spencer) witness the arrival of its latest classified experiment. If an in-his-prime Tim Burton decided to remake "Splash," it might look a little something like Guillermo del Toro's odd, wondrous and visually arresting tale.
6 'Baby Driver'
With his ever-present earbuds and multiple iPods drowning out the hum of his tinnitus, a getaway driver named Baby (Ansel Elgort) plans his escape routes to coincide with the beat of particular songs. You know that feeling when you leave a great movie and you can't stop thinking about that one outstanding scene? At least half of writer-director Edgar Wright's latest is made up of those scenes, woven together by one of the finest soundtracks ever assembled.
7 'Thor: Ragnarok'
Chris Hemsworth's Thor is one of the most enjoyable characters in the Marvel Cinematic Universe, but his stand-alone movies were among the worst in the series — until Taika Waititi ("What We Do in the Shadows") got hold of him. With "Ragnarok," it's as though the director mapped the fun genome, tossed the DNA strands about willy-nilly, then doused them in Pixy Stix and shot them out of a confetti cannon during a Flight of the Conchords show.
8 'Logan'
Hugh Jackman's final turn as Wolverine/Logan pulled out all the stops. The emotional bloodbath barely even qualifies as a superhero movie. It's mostly a raw, gritty, neo-Western about a makeshift family trying to stay alive. And it's a fitting, somber end to Logan's run.
9 'Logan Lucky'
Director Steven Soderbergh returned, four years after his "retirement," with this heist comedy about a down-on-their-luck West Virginia family (Channing Tatum, Riley Keough and Adam "Kylo Ren" Driver, who adopts the cadence of a Southern Baptist preacher who's been repeatedly struck by lightning). Their attempt to rob Charlotte Motor Speedway is both an homage to and a complete reversal of Soderbergh's "Ocean's" trilogy. There's even a winking reference to their low-rent, high-stakes caper as "Ocean's 7-Eleven."
10 "Brigsby Bear"
When an extremely sheltered 25-year-old (Kyle Mooney, "Saturday Night Live") learns the couple (Mark Hamill, Jane Adams) who raised him in an underground bunker kidnapped him as an infant, he copes with his introduction to the outside world by making a movie about Brigsby Bear, the star of the children's educational series that was the only form of entertainment he was allowed. There's a sweet innocence to this awkward manchild that makes the comedy feel more human and celebratory than its outrageous premise would suggest. It's also Hamill's second-best live-action performance of the year.