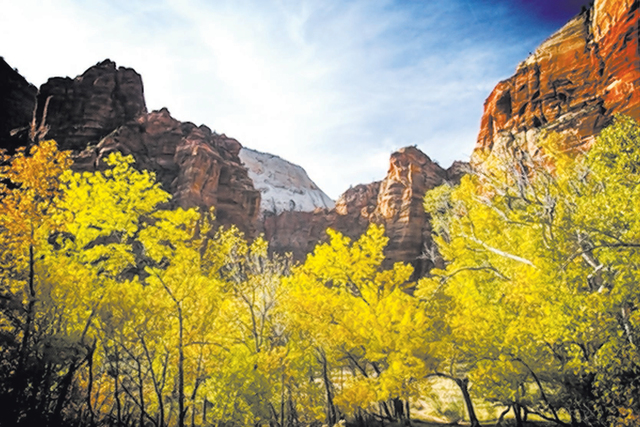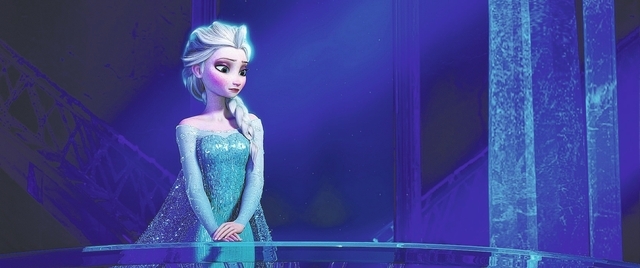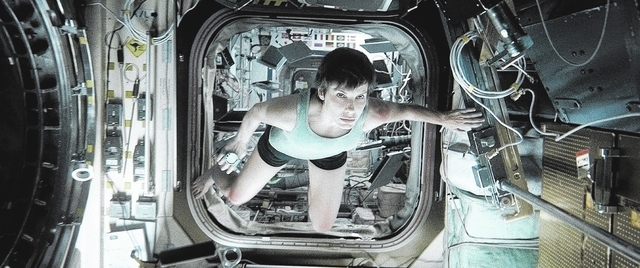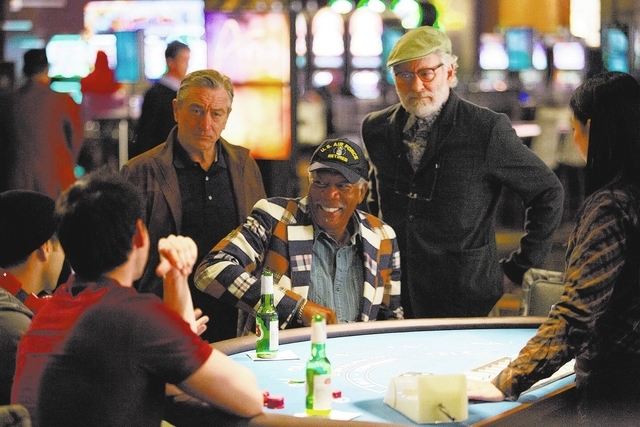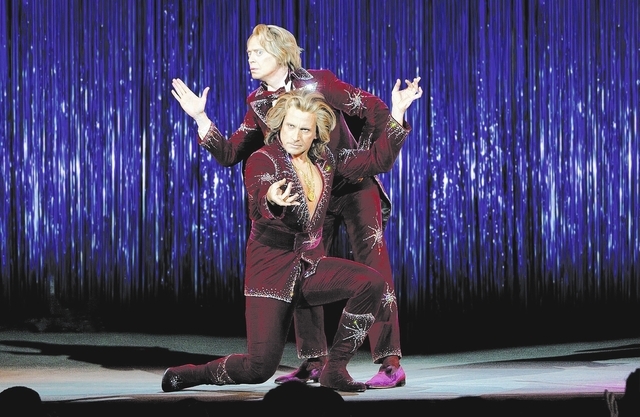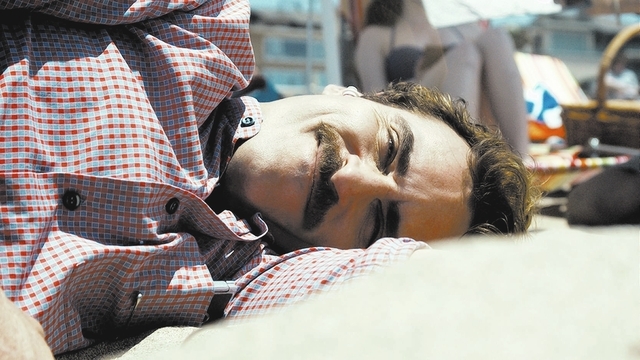 At least it will make for one heck of a concert.
U2, Pharrell Williams, Karen O and Idina Menzel will perform their nominated songs. Bette Midler will sing something, too. And Pink will take part in what producers Craig Zadan and Neil Meron call "a highly anticipated moment," whatever that means.
All this should liven up what has traditionally been a fairly sedate ceremony rife with strange choices and puzzling dance numbers. But there's a ceiling on just how exciting the Oscars (5:30 p.m. today, KTNV-TV, Channel 13) can get. You're still going to have to sit through 18 awards you don't care about to get to the six you do.
And, considering that the broadcast's running time already makes "The Wolf of Wall Street" feel like a live-action short, the Academy is never going to add interesting categories.
So, to honor more movies than the Oscars ever could, and to celebrate the most important part of the moviegoing experience (i.e., a nice, comfortable chair), welcome to the second annual Silver Seat Cushion Awards.
BEST USE OF LAS VEGAS
"The Incredible Burt Wonderstone"
"The Hangover Part III" had a much higher profile. "Now You See Me" made much more money. But this goofily charming tale of a lame magician's struggle really captured the spirit of the Strip. It would have won this category just for the scene in which a desperate-for-work Wonderstone (Steve Carell) called and asked to speak to "Mr. Luxor."
BEST USE OF LAS VEGAS BY A BEST PICTURE NOMINEE
"The Wolf of Wall Street"
Slimeball stock swindler Jordan Belfort (Leonardo DiCaprio) flew 50 hookers to Las Vegas, and picked up just as many when he landed, for a bachelor party so out of control, he ended up paying to refurbish an entire floor of The Mirage. This was one of the tamer scenes in director Martin Scorsese's three-hour orgy of excess.
MOST OBNOXIOUS PRODUCT PLACEMENT
"Last Vegas"
Michael Douglas, Robert De Niro, Morgan Freeman and Kevin Kline judged a bikini contest at the Aria pool. Various combinations of the four played blackjack at Aria, marveled at their suite at Aria, checked out the Aria wedding chapel and gave the Aria buffet a shout-out. Characters from Aria's "Zarkana" were prominently featured. Producers even shoehorned in a "Zarkana"-branded taxi and an Aria airport shuttle. In the end, the hotel got more screen time than Mary Steenburgen, who played the comedy's love interest.
BEST USE OF 3-D
"Gravity"
Baz Luhrmann's breathtaking "The Great Gatsby" had this award in the bag for most of the year. Then "Gravity" sent Sandra Bullock and her outer-space underpants tumbling into moviegoers' laps.
BEST USE OF OUTER-SPACE UNDERPANTS
"Gravity"
No contest.
BEST REASON TO TAKE YOUR FAMILY TO THE MOVIES
"Frozen"
The musical, loosely based on Hans Christian Andersen's "The Snow Queen," was Disney's best non-Pixar animated film since "The Lion King."
WORST REASON TO TAKE YOUR FAMILY TO THE MOVIES
"Frozen Sing-Along"
Encouraging audiences to make a racket inside a movie theater is never a good idea. But doing so less than three weeks after some wackadoo in Florida shot and killed a guy for texting — during the previews! — could have proved downright reckless.
MOST TERRIFYING OUT-OF-CONTEXT LINE IN A DISNEY MOVIE
"The Lone Ranger"
One of the bad guys survives an encounter with Johnny Depp's Tonto and escapes to tell his buddies, "He was gonna violate me with a duck foot!" Actually, that's pretty terrifying in any context.
BEST PERFORMANCE BY AN ANIMAL
The elk from "Grown Ups 2"
That hairy beast did what every movie critic has done at one time or another over the past 20 years: It peed all over Adam Sandler.
BEST PERFORMANCE BY AN APPLIANCE
The "science oven" from "American Hustle"
If Jennifer Lawrence wins her second straight Oscar, she'd better include that old-timey microwave in her acceptance speech.
WORST WEEK
Ryan Reynolds
His animated "Turbo" opened July 17. His live-action "R.I.P.D." followed on July 19. Both were among the year's biggest box-office disappointments. Then again, every night, Reynolds goes home to Blake Lively, so the term "worst" is relative.
BEST ONSCREEN COUPLE
Cameron Diaz and that Ferrari from "The Counselor"
In a movie full of nutso moments, the one in which Diaz, sporting a gold tooth, gleaming silver nails and cheetah-print tattoos, makes love to the sports car's windshield is the only one I remember. Heck, a decade from now, it may be the only thing about 2013 I remember.
WORST SEX SCENE
"Her"
Watching Joaquin Phoenix, playing an awkward mumbler with a pedophile's mustache, pleasure himself while having phone sex with a random stranger was always going to be uncomfortable. Then that stranger, voiced by Kristen Wiig, told him to "choke me with that dead cat." Then he played along.
LEAST NECESSARY SEQUEL STARRING BRUCE WILLIS
"RED 2"
"G.I. Joe: Retaliation" wasn't great. "A Good Day to Die Hard" was much, much worse. But the 2010 movie about retired assassins wasn't exactly crying out to be a franchise. Even the graphic novel on which it was based lasted only three issues.
BEST MOVIE IN WHICH A LONE HERO IS TASKED WITH SAVING THE PRESIDENT WHEN THE WHITE HOUSE IS SEIZED BY ARMED THUGS
"White House Down"
The eerily similar "Olympus Has Fallen" opened first and stole its thunder, but "White House Down," with its live-action Looney Tunes sensibility that eventually saw the president (Jamie Foxx) fire a rocket launcher out of his limo, was some of the dumbest fun you could have had all year.
THE HUSHPUPPY FROM "BEASTS OF THE SOUTHERN WILD" AWARD FOR MOST MEMORABLY ODD NAME GIVEN A CHILD IN A SOUTHERN FAIRY TALE
Neckbone from "Mud"
Also, no contest.
MOVIE THAT WOULDN'T HAVE EXISTED HAD ANYONE INVOLVED REMEMBERED THERE WAS SUCH A THING AS TRAVELOCITY
"The Purge"
For 12 hours one night each year, all laws are suspended. Homeowners arm themselves to the teeth and barricade themselves behind expensive (and, spoiler alert, not terribly effective) steel shutters in an attempt to not get themselves slaughtered by marauding bands of killers. But wouldn't it have been safer, easier and a heck of a lot cheaper to just scoot across the border to Canada for the day?
MOVIE THAT, FOR ONE LAZY SATURDAY AFTERNOON, ACTUALLY MANAGED TO MAKE ME DISLIKE SELENA GOMEZ MORE THAN HER EX, JUSTIN BIEBER
"Getaway"
As the wildly miscast gun-wielding computer hacker, Gomez was so irritating it was hard to know whether to feel worse for "Getaway" star Ethan Hawke because he had to spend so many days stuck next to her in a cramped car, or because he was stuck in "Getaway" in the first place.
Contact Christopher Lawrence at clawrence@reviewjournal.com or 702-380-4567.