Social media is helping NBC get better ratings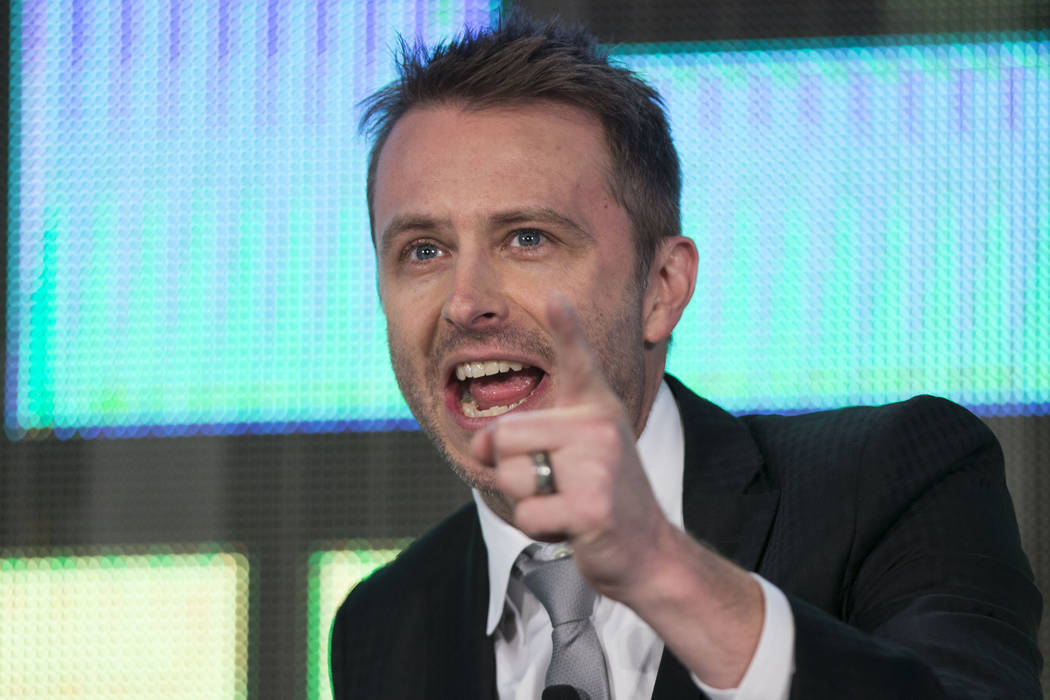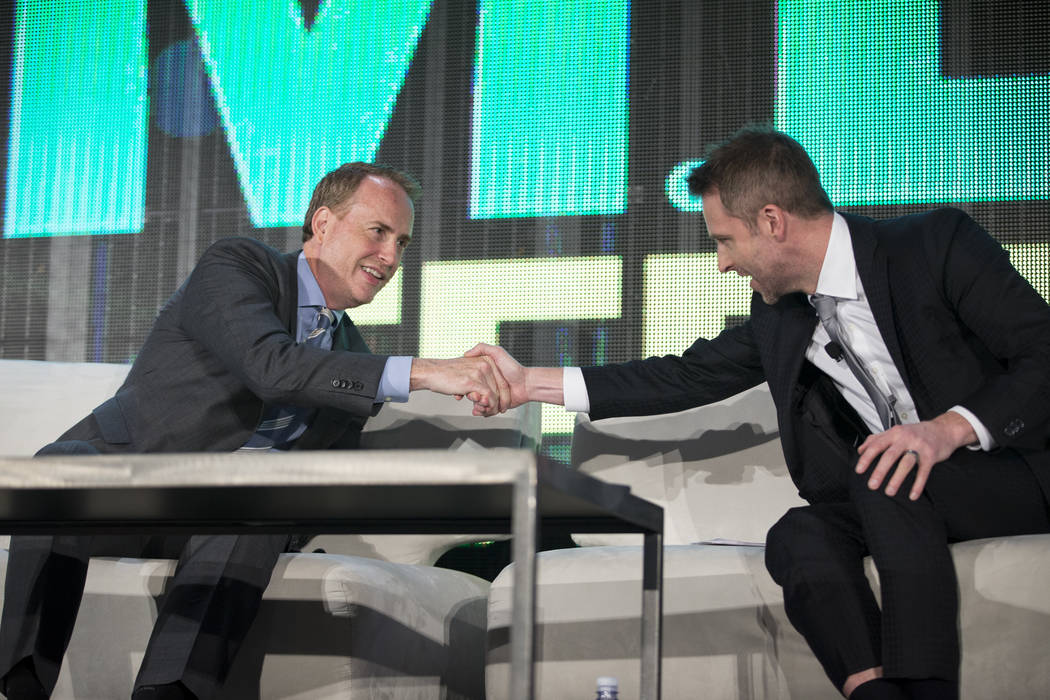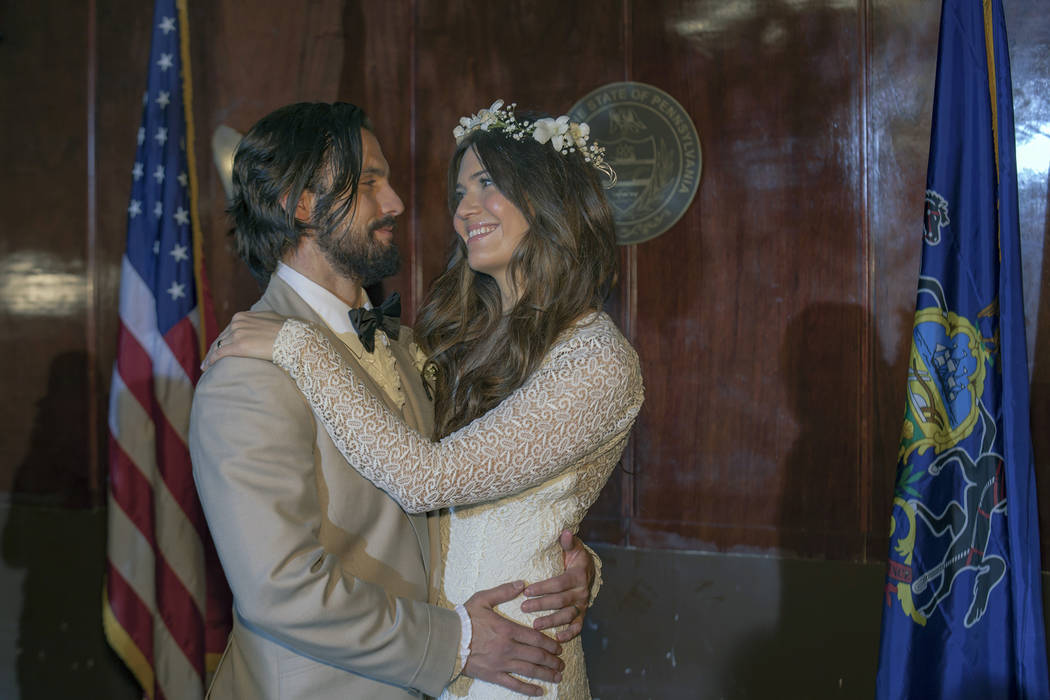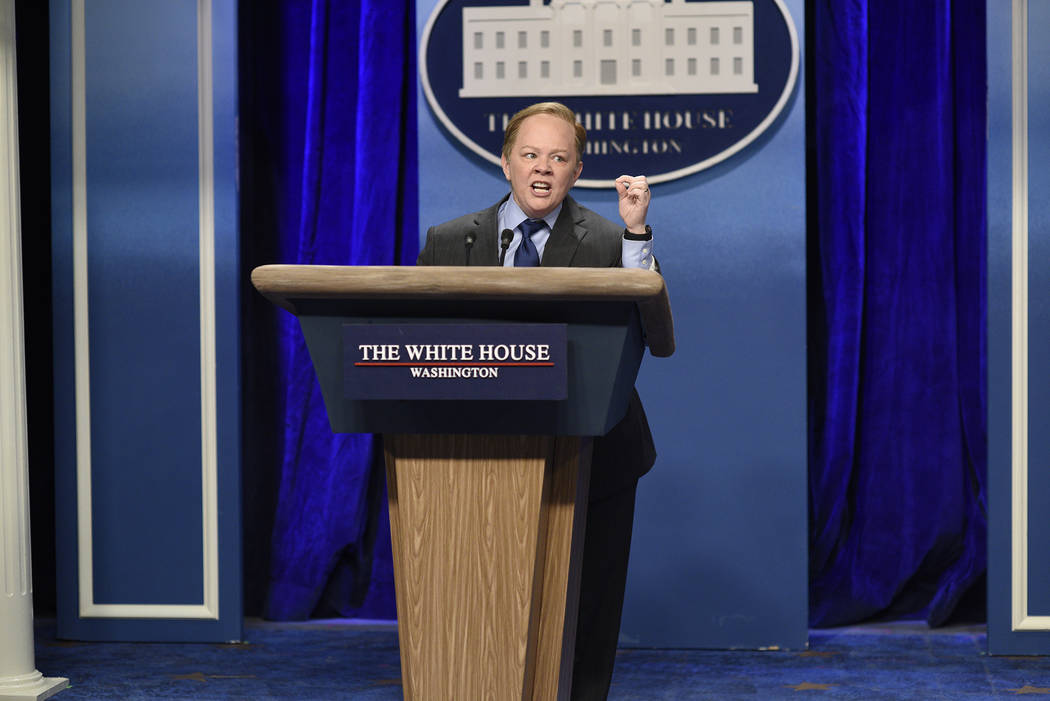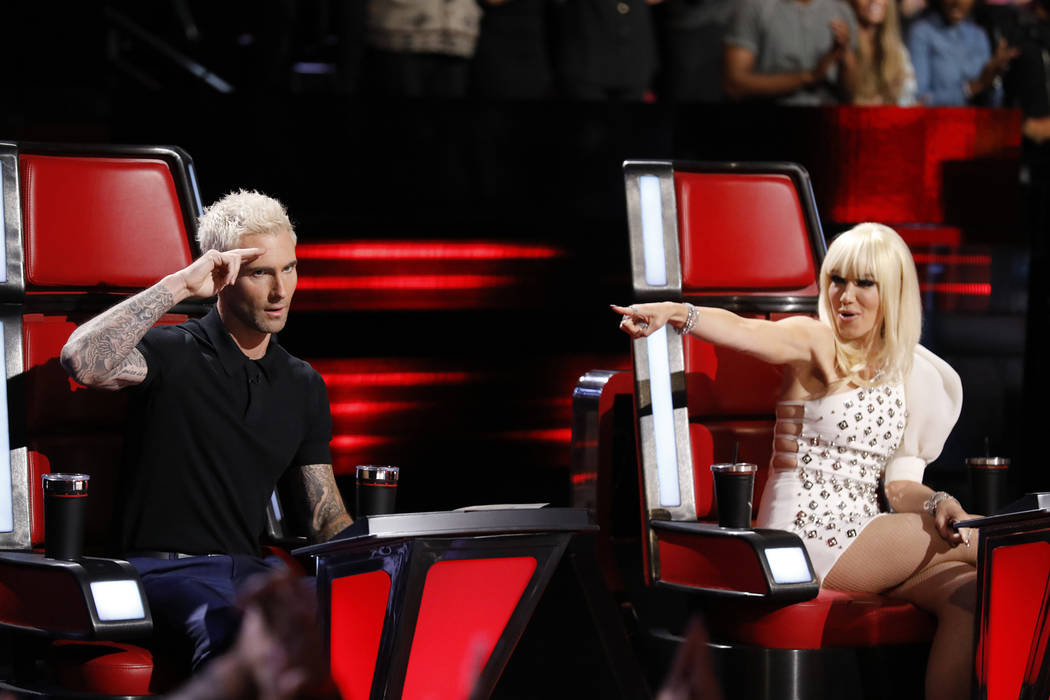 For most of television's first eight decades, watching it was one of the least social activities on the planet.
Napping was more outgoing.
Today, though, rather than serving as yet another distraction, social media is helping to drive television viewership. It's become a home for repurposed and original content. In some cases, social media is even programmed into a show's DNA.
"When you think about how Snapchat started, it's hilarious," talk show host and podcaster Chris Hardwick said Tuesday during the National Association of Broadcasters Show at the Las Vegas Convention Center. "It (was) this thing where people sent temporary, inappropriate pictures of themselves, and now it's a legitimate player in content and programming."
Hardwick was moderating a discussion with NBC entertainment chief Robert Greenblatt, whose "Saturday Night Live" has produced sketches for the app. NBC's "The Voice" created mini-episodes for Snapchat with the winners earning an appearance on TV. The app, Greenblatt said, is "just another extension of the show(s)."
Growing an online presence
When Greenblatt left Showtime for NBC in 2011, the network was lagging far behind its competitors in fourth place. Even the geriatric CBS had more Facebook likes.
"We didn't have any identity at all in social media or the digital space," Greenblatt said. "So we worked really hard to quickly change that."
As NBC's online presence grew, so did the network's ratings. By the 2013-14 season, NBC was the most-watched network in the all-important 18- to 49-year-olds demographic.
"The most engaging social shows tend to be the higher-rated shows," Greenblatt said, alluding to "Saturday Night Live," "The Voice" and "This Is Us," three of his networks biggest hits, both online and on the air.
'Saturday Night Live' — anytime
One of the TV series that's most active on social media is older than most active users of social media.
"Saturday Night Live" has started filming everything from set changes to Alec Baldwin's transformation into Donald Trump for its digital platforms. The "SNL" app has become a repository of sketches ranging from the classic to the obscure from throughout its 42 seasons. The show even released a sticker pack for iPhones.
Each episode's sketches are put online right after they air. The most popular one of late, Melissa McCarthy's debut as White House press secretary Sean Spicer, garnered 12 million views on YouTube in its first 24 hours.
"Conventional wisdom used to say, well, if you give people all the sketches and all the pieces separately, why would they come back to broadcast to watch it?" Greenblatt said. "It seems counterintuitive, but we think one enhances the other."
There's no way to tell whether the strategy is working, but "SNL" is enjoying its highest ratings in 23 years.
A 'Voice' on social media
Rather than trying to exploit it after the fact, "The Voice" was designed with digital platforms in mind.
"We said, typically with reality shows and contestants, we take their phones away from them," Greenblatt said. "We don't want them doing anything on the internet. We want to control all that."
But from the beginning, the network wanted the singing competition to be a very social show, and its producers incorporated the contestants and coaches into what Greenblatt called "the social dialogue."
Not only are the participants and their coaches active on social media, "The Voice" app had 500 million user interactions in the past year, and the show was responsible for eight of the 10 most-tweeted episodes during that time.
Thanks to @NBCTheVoice for having me, I had a blast on the show! Good luck to all the amazing contestants, you were a pleasure to mentor pic.twitter.com/2SnX7m5VKI

— Shania Twain (@ShaniaTwain) April 26, 2017
More of 'Us'
The family drama "This Is Us" may not seem terribly ripe for social media. After all, as Hardwick joked, there isn't much room for it on Snapchat unless you find yourself needing to cry in 30 seconds.
But from the moment its first trailer was released last May, the series has been an online phenomenon. In its first week and a half, the clip had more than 50 million views on Facebook. By comparison, according to people who track such things, the trailer for "Star Wars: The Force Awakens" had 13.5 million Facebook views in the two months before the movie's release.
"Then you have people posting videos of themselves watching the trailer," Greenblatt said, "and emoting and crying and saying, 'I want you to see what this show's doing to me.' "
To satisfy what Greenblatt called the show's "rabid" social following, NBC launched a "This Is Us" after-show on social media.
"People want more and more and more of that show," he said. "I can't give them any more episodes, but I can give them other stuff that completes the feeling."
The spoiler dilemma
If there's a downside to all this social interaction, it's the risk of stumbling across spoilers for your favorite show. But Hardwick — who hosts "The Walking Dead's" after-show, "Talking Dead" — has little patience for such a complaint.
"I see this on 'The Walking Dead' all the time, where people go, 'This thing is trending, and I haven't seen the episode yet.' And they go, 'What am I supposed to do, not go on Twitter for a day?' Yeah! Or watch the episode. Keep up!
"I feel like you get punished more for spoilers now than, like, if you sold drugs to high-school kids."
Contact Christopher Lawrence at clawrence@reviewjournal.com or 702-380-4567. Follow @life_onthecouch on Twitter.
Writers guild strike looms
Social media outlets have become an extension of television shows. They also could become one of the few sources of original entertainment in the coming days, weeks and, God forbid, months.
NBC entertainment chairman Robert Greenblatt and Chris Hardwick spoke to the National Association of Broadcasters Show on the same day the Writers Guild of America began setting up an assistance fund in case its members go on strike.
On Monday, a strike authorization was approved by 96.3 percent of guild members who cast votes. Their contract with the Alliance of Motion Picture and Television Producers expires at midnight May 1.
The last writers strike lasted from Nov. 5, 2007, to Feb. 12, 2008.