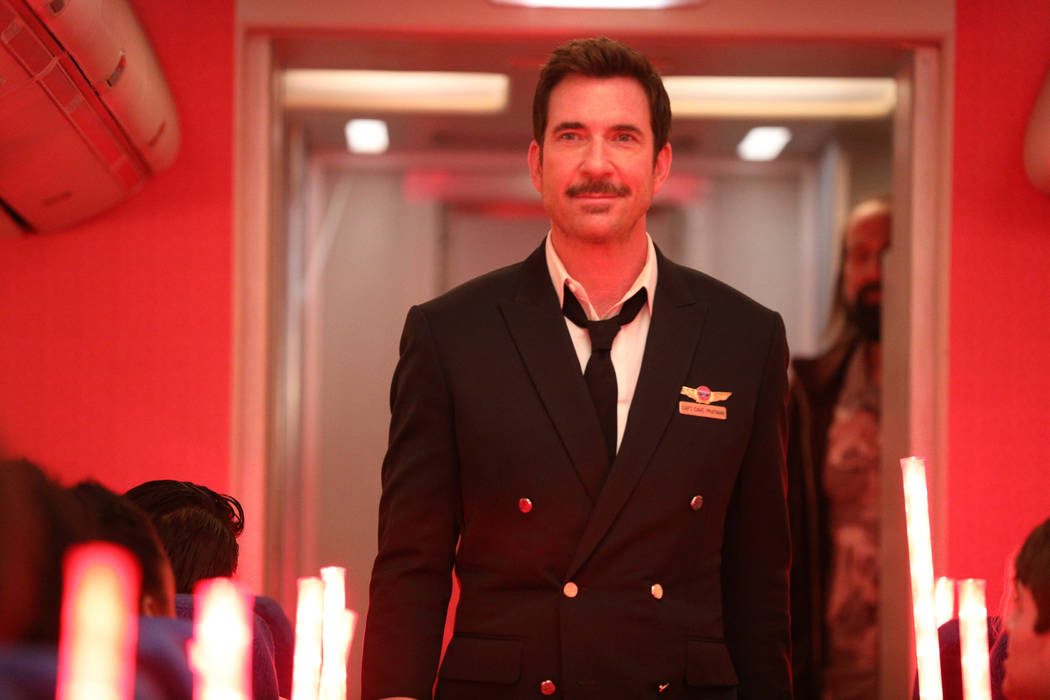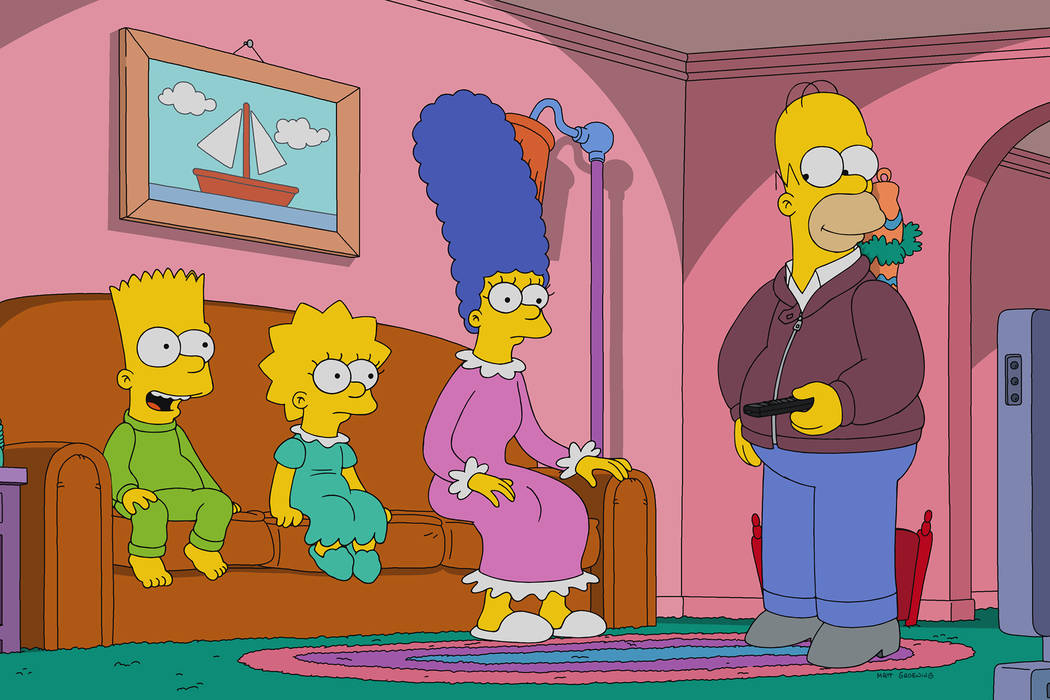 Ay, caramba!
"The Simpsons" (8 p.m., Fox) will air its 636th episode Sunday, inching past "Gunsmoke" for the record for most episodes ever for a scripted American prime-time series.
Since the comedy's debut on Dec. 17, 1989, following a series of shorts on "The Tracey Ullman Show," its characters hardly look like they've aged a day — although they are somewhat less pointy.
(Not all of them may sound the same for much longer, though, as Hank Azaria recently offered to "step aside" from voicing Kwik-E-Mart proprietor Apu Nahasapeemapetilon following an increase in accusations of cultural stereotyping.)
As a testament to the remarkable run of "The Simpsons," here's a look at the next 10 active series on the all-time episodes list, not counting "The X-Files," "Will & Grace" and "Roseanne," which recently returned after long layoffs.
"Law & Order: Special Victims Unit"
Debuted: Sept. 20, 1999
Episodes: 429
The second-longest-running series on TV needs 28 more episodes to surpass "Law & Order," which was canceled in 2010.
"NCIS"
Debuted: Sept. 23, 2003
Episodes: 350
Yet another spinoff, it's outlasted its predecessor, "JAG," by 123 episodes and counting.
"Grey's Anatomy"
Debuted: March 27, 2005
Episodes: 314
Doctors come and go — McDreamy!!! — but the doors of Grey Sloan Memorial will remain open for at least another season, during which the series will become ABC's longest-running drama ever.
"Family Guy"
Debuted: Jan. 31, 1999
Episodes: 305
Dating back to the previous millennium, you'd think "Family Guy" would have accumulated more episodes. Then again, Fox did cancel it. Twice.
"Criminal Minds"
Debuted: Sept. 22, 2005
Episodes: 299
The crime procedural that made a star out of Las Vegas' Matthew Gray Gubler has outlived its spinoffs, "Suspect Behavior" and "Beyond Borders," by a mere 260 episodes.
"Supernatural"
Debuted: Sept. 13, 2005
Episodes: 260
The CW's answer to "The Simpsons," "Supernatural" dates back to the network's days as The WB and probably will remain on the air until long after Sam and Dean have to retrofit the Impala to haul a couple of mobility scooters.
"The Big Bang Theory"
Debuted: Sept. 24, 2007
Episodes: 253
Bazinga! America's current longest-running sitcom is still its most popular comedy not named "Roseanne." So surely somebody will get around to fixing that elevator any day now.
"American Dad!"
Debuted: Feb. 6, 2005
Episodes: 245
Creator Seth MacFarlane's second series on this list following "Family Guy," "American Dad!" also was canceled by Fox, before TBS picked it up in 2014.
"Modern Family"
Debuted: Sept. 23, 2009
Episodes: 207
We've watched Manny and the Dunphy kids — and Lily II, who joined the series in Season 3 — grow up. The comedy probably will come to an end, though, before producers are forced to admit that Jay and Gloria's son Joe is played by a highly advanced automaton.
"NCIS: Los Angeles"
Debuted: Sept. 22, 2009
Episodes: 189
The fact that a spinoff of a spinoff, and a second "NCIS," is among the 11 longest-running shows on TV is a pretty good indication that there's something very wrong with America — or at least CBS.
Contact Christopher Lawrence at clawrence@reviewjournal.com or 702-380-4567. Follow @life_onthecouch on Twitter.
What to watch
Bon Jovi, The Cars, Dire Straits, the Moody Blues, Nina Simone and Sister Rosetta Tharpe are honored during the 2018 Rock and Roll Hall of Fame Induction Ceremony (8 p.m. Saturday, HBO).
Sherlock (Jonny Lee Miller) confronts a medical diagnosis that threatens his sobriety and career in the season premiere of "Elementary" (10 p.m. Monday, CBS).
Carol Burnett returns to TV, offering people advice for their problems with the assistance of a group of children ages 5 to 9, in "A Little Help With Carol Burnett" (Friday, Netflix).
Despite long odds, the airline comedy "L.A. to Vegas" survived long enough to air its season finale (9 p.m. Tuesday, Fox).