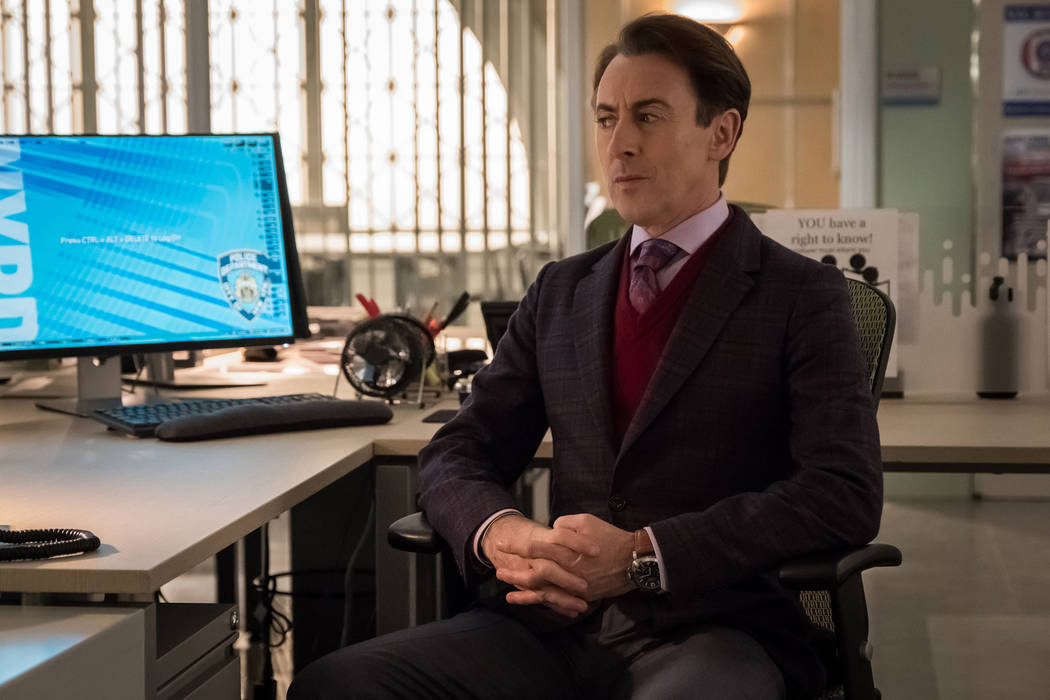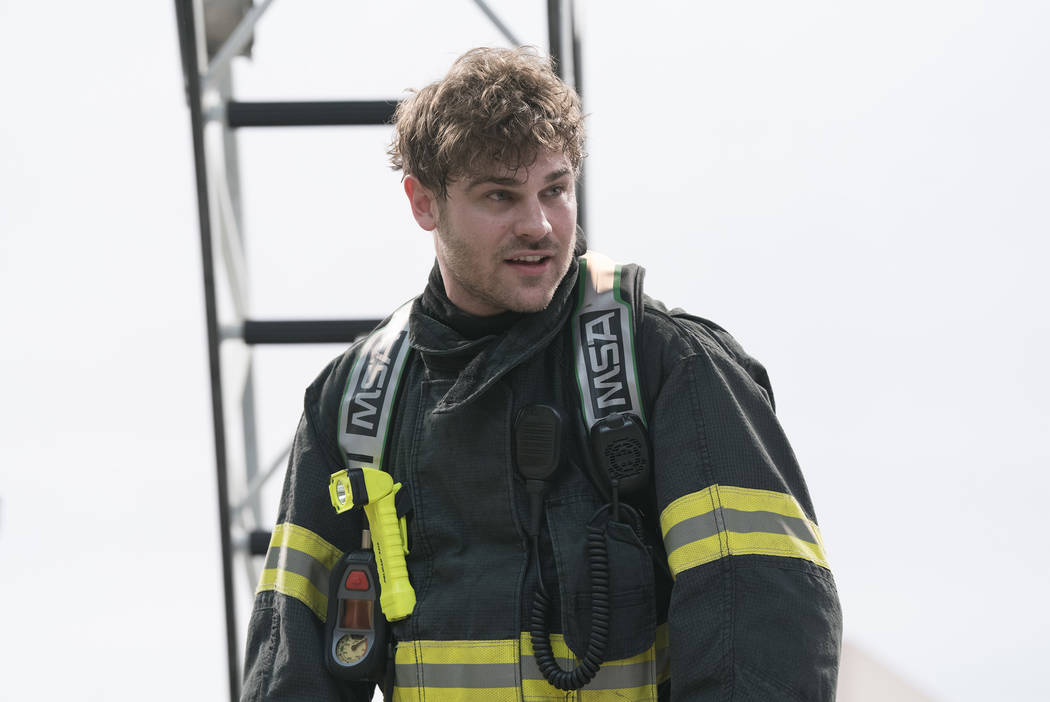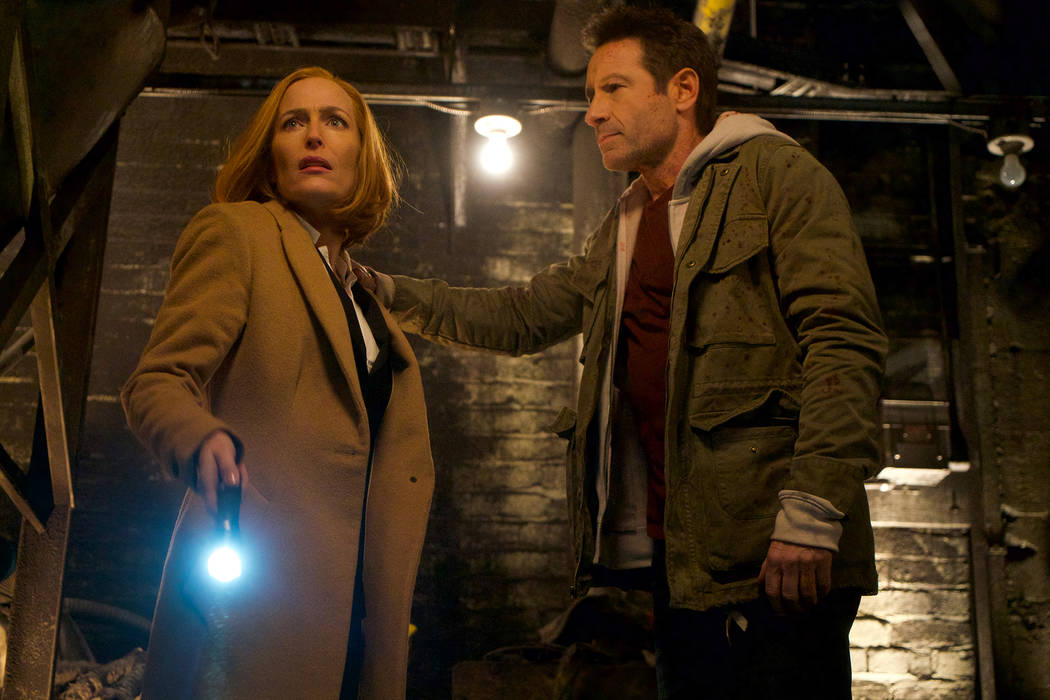 You don't tug on Superman's cape.
Jim Croce warned against that way back in 1972.
But the singer-songwriter never said anything about taking Superman's cape and traveling through time and space to convince Superman's grandfather Seg-El (Cameron Cuffe) to not only "bind" with the right woman to eventually produce Supes, aka Kal-El, but to allow his home planet and its vastly superior technology to be destroyed so Superman could one day travel to Earth. And ultimately disappoint fans in "Batman v Superman: Dawn of Justice."
That — except for those final 11 words — is the story at the core of "Krypton" (10 p.m. Wednesday, Syfy), a new series that's basically "Back to the Future," minus the creepy mom issues, meets "Game of Thrones" (Houses and sigils and curiously British-sounding accents!), with a bit of "Gotham" and a smidge of "Romeo and Juliet" (An El is dating a Zod!) thrown in for good measure.
"Krypton" kicks off 200 years before Kal-El's birth with another grandfather, Seg's Val-El (Ian McElhinney), being convicted of sedition and executed for trying to warn the other residents of Kandor City that Krypton was doomed.
"The name El will be struck from the registry of citizens," Daron-Vex (Elliot Cowan), Kandor's chief magistrate, announces before ordering the familiar "S"-looking sigil removed from the clothing of a young Seg and his parents. Seg's once well-regarded family is stripped of its status and cast out of Kandor society to join the ranks of the rankless.
Fast-forward 14 years, and Seg is a pretty boy in a leather jacket who runs from the law and gets into bar fights for money. At one point, he even throws a Superman punch for good measure, so maybe it's a genetic thing.
When he isn't getting into trouble with the law, Seg is busy bedding Lyta-Zod (Georgina Campbell), the daughter of Kandor's military leader, Jayna-Zod (Ann Ogbomo), who's yet to either become or beget a general. That doesn't stop Daron-Vex from telling Seg that he's been chosen to bind with Daron's youngest daughter, Nyssa (Wallis Day), and join the House of Vex, thereby officially ending the House of El.
Since that shouldn't happen, according to "Krypton," intergalactic time-traveler Adam Strange (Shaun Sipos) confronts Seg and shows him Superman's cape, which slowly begins disappearing — a la Marty McFly and his siblings in that photo from "Back to the Future" — as a way of marking the time they have left to "save" Superman.
Based on the first two episodes, "Krypton" brings up far more questions than it answers. Why wouldn't Superman simply have found a way to go back to Krypton himself? How would a 12th-string superhero such as Strange get involved? How'd he get his hands on Superman's cape? What's Superman wearing? Why would a red cape with the El sigil on it be proof of anything when Val-El died wearing something identical? And, seriously, why in the name of Siegel and Shuster does Seg have a pronounced British accent and call people "mate"?
It requires a logical leap far greater than a tall building in a single bound to believe that the lives of everyone on an entire planet are worth one Superman, but I still have hope for "Krypton."
The best part of 2013's "Man of Steel" was the opening sequence set on the dying planet. And "Man of Steel" was written by David S. Goyer, who developed and co-wrote the pilot for "Krypton."
Then again, Goyer also co-wrote "Dawn of Justice," so take that with a grain of Kryptonite.
Contact Christopher Lawrence at clawrence@reviewjournal.com or 702-380-4567. Follow @life_onthecouch on Twitter.
What to watch
Portland always will be weird, it'll just be a little less so after the final episode of the Fred Armisen-Carrie Brownstein sketch series "Portlandia" (10 p.m. Thursday, IFC).
Mulder (David Duchovny) and Scully (Gillian Anderson) investigate what may be their last case in the season finale of "The X-Files" (8 p.m. Wednesday, Fox).
The lines between the personal and professional lives of the firefighters of Seattle's Station 19 become blurred in the aptly named "Grey's Anatomy" spinoff "Station 19" (9 p.m. Thursday, ABC).
When a serial killer begins using his book as a how-to manual, a professor (Alan Cumming) helps the NYPD track the murderer in "Instinct" (8 p.m. Sunday, CBS), based on the James Patterson novel.