Television tie-ins make cracking a book tempting
November 1, 2009 - 10:00 pm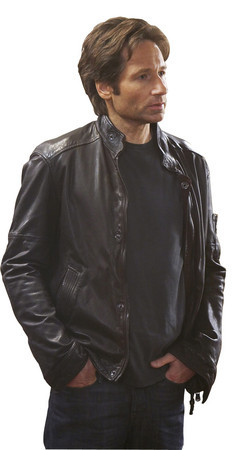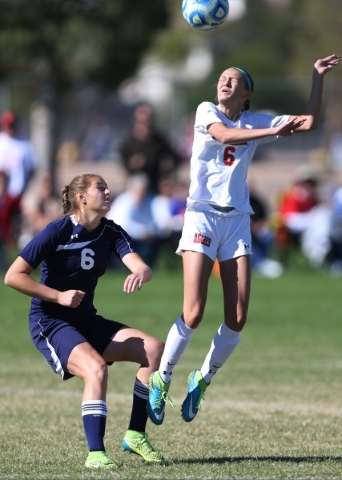 Books are amazing.
I have a couple propping up my coffee table. They'll squash all but the heartiest of bugs. And they're great for hollowing out as hiding places.
But actually taking the time to read them? Not so much.
Still, when novels purportedly written by the main characters of "Castle" and "Californication" are released within days of each other, it's enough to make even the most strident bibliophobe take notice.
Millionaire playboy novelist Richard Castle (Nathan Fillion) has been researching his next mystery by tagging along with tough-but-sexy NYPD detective Kate Beckett (Stana Katic). Now that novel, "Heat Wave," has turned up in real-world bookstores just as it's being released on "Castle" (10 p.m. Mondays, KTNV-TV, Channel 13).
Maybe it's the fact that Fillion's photo is on the back of the book jacket, or that characters from the series are thanked in the dedication and acknowledgements, but "Heat Wave" feels like a thinly veiled episode of the underappreciated "Castle."
Castle's stand-in is reporter Jameson Rook (for all the chess fans out there) while Beckett has been transformed into the less-inhibited, more-naked detective Nikki Heat. All the supporting characters have doppelgangers as well.
But "Heat Wave" still captures all of "Castle's" best qualities. Murders that are more interesting than grisly. A leading man bursting with puppy-saved-from-the-pound enthusiasm who rarely does what he's told, especially when the order is the frequent "stay in the car." And playful banter reminiscent of "Moonlighting," minus the threat that Castle will start wailing on a harmonica or talking directly to viewers.
That's not to say "Castle" doesn't occasionally break the fourth wall.
Fillion's Castle has been known to take a swipe at the show's time slot competition "CSI: Miami" by noting, for example, how TV detectives "seem oddly fixated on their sunglasses."
And in a particularly joyous moment from last week's Halloween episode, he dressed as Fillion's space cowboy character from the gone-too-soon cult fave "Firefly." "Didn't you wear that, like, five years ago?" Castle's daughter, Alexis (Molly Quinn), asks. Castle: "So?" Alexis: "So, don't you think you should move on?"
It's moments such as those — moments that channel the same impish spirit that "The Mentalist" is losing, bit by bit, every week — that elevate the endearing "Castle" above the glut of crime-of-the-week procedurals.
Best of all, for a series so obviously in love with the written word — Castle and Rook are amusing champions of proper grammar — "Castle" was thoughtful enough to keep "Heat Wave" to a scant 198 pages. It's the thinnest hardcover I've ever seen that wasn't written by Jeff Foxworthy.
"Californication" (10 p.m. Sundays, Showtime), meanwhile, had a lot to live up to when it put "God Hates Us All" in bookstores.
Over the course of three seasons, the novel has been presented as Hank Moody's (David Duchovny) masterpiece and one of the great works of modern literature. But while it might not be the life-altering read the series makes it out to be — "God Hates Us All" feels like "The Catcher in the Rye," if Holden Caulfield had delivered weed, lived in New York's Chelsea Hotel and watched "21 Jump Street" — it's far more engrossing than you'd expect from a TV tie-in.
More importantly, it feels like something Moody would have written, maybe even lived. His 20-something "God Hates Us All" alter-ego experiences "a crash course in alternative music, pharmaceuticals, and a lot of sex, with the occasional light bondage." Which pretty much sums up "Californication."
So far this season, Moody has lined up a gig teaching at a college where he has made out with the dean's wife (Embeth Davidtz) and slept with both his teaching assistant (Diane Farr) and one of his students (the wonderfulness known as Eva Amurri), who also happens to be a stripper. Honestly, the first two words of every script should be "Dear Penthouse."
Aside from being authors and having daughters vastly more mature than themselves, Castle and Moody couldn't be more different. That whole will-they-or-won't-they thing between Castle and Beckett? Moody would have solved that mystery before the opening credits rolled.
But it's refreshing to see them side by side in bookstores. And if it keeps drawing attention to their shows, I'd welcome more of the same.
I might even read them.
Although I do have an end table that's starting to look a little wobbly.
Christopher Lawrence's Life on the Couch column appears on Sundays. E-mail him at clawrence@reviewjournal.com.