'The Hero' merely an excuse to spend time with Sam Elliott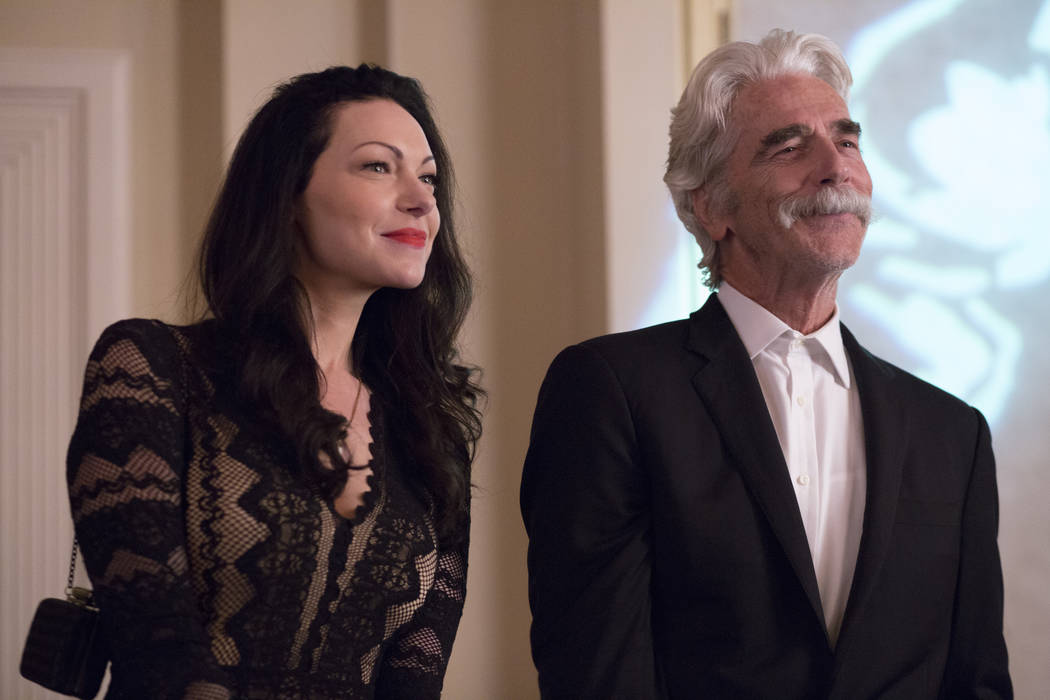 Lee Hayden (Sam Elliott), a 71-year-old Western movie icon, has been spending quite a bit of time — intimate time, some of it high on Molly — with Charlotte (Laura Prepon), a 30-something, Edna St. Vincent Millay-quoting stand-up comic he met at the home of his former TV co-star and current weed dealer (Nick Offerman).
Then one morning, after waking up with her in a hotel room with few memories of the night before, Lee finally grows curious enough to ask Charlotte her age.
"Why do you wanna know how old I am?"
"Because," Lee says, "this seems a little odd."
Boy howdy!
"This Seems a Little Odd" very well could have been the working title for "The Hero," the clunkily scripted, soulfully acted public service announcement designed to remind moviegoers that Elliott is an underappreciated Hollywood institution.
Lee made one movie he was proud of, also called "The Hero," but that was 40 years ago. He's had plenty of acting gigs since, and he's currently the voice of Lone Star barbecue sauce commercials, but he wants more. Lee still dreams of his time on the set of "The Hero," and when he's diagnosed with pancreatic cancer, he rewatches his masterpiece on VHS.
After the diagnosis, Lee makes half-hearted attempts to reconnect with his ex-wife (Katharine Ross) and estranged daughter (Krysten Ritter), but he mostly just rolls his own joints and hangs out with Charlotte.
Lee's been offered a lifetime achievement award from something called the Western Appreciation and Preservation Guild — "Is there anything else?" he asks his agent. "Like a job offer? Or a script?" — that he reluctantly agrees to for lack of anything better to do.
His acceptance speech becomes a viral sensation, one of several potential plot points from writer-director Brett Haley that quickly evaporates.
"The Hero" is a fine vehicle for spending time with Elliott who, much like Lee, truly should be working more. But it's closer to a collection of scenes that would be played before presenting a lifetime achievement award than anything resembling a satisfyingly plotted movie.
Contact Christopher Lawrence at clawrence@reviewjournal.com or 702-380-4567. Follow @life_onthecouch on Twitter.
Review
Movie: "The Hero"
Running time: 96 minutes
Rating: R; drug use, language and some sexual content
Grade: C+
Now playing: At Colonnade and Suncoast