There's nothing worth yelling about in 'The Legend of Tarzan'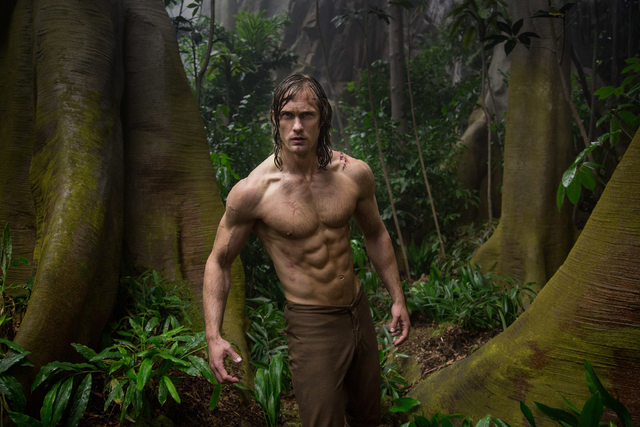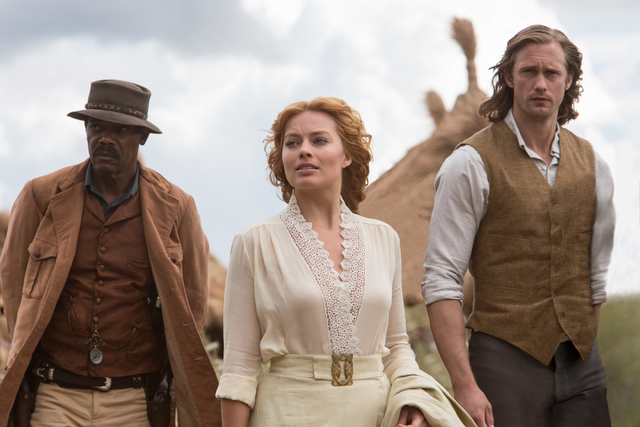 It isn't quite the bungle in the jungle the trailers make it out to be, but "The Legend of Tarzan" still has to be considered a swing and a miss.
There isn't anything particularly wrong with this latest adventure of the Edgar Rice Burroughs hero who's been the star of everything from black-and-white film serials to a Disney animated and stage musical to a 2003 WB drama in which Tarzan ("Vikings' " Travis Fimmel) helped a detective named Jane ("The Walking Dead's" Sarah Wayne Callies) solve crimes in Manhattan.
On second thought, there's some pretty unfortunate Shia LaBeouf-in-"Indiana Jones and the Kingdom of the Crystal Skull"-level tree swinging.
But it's more a case of "The Legend of Tarzan" not doing anything particularly well, either.
Tarzan ("True Blood's" Alexander Skarsgard) has spent the past decade living the high life in London as John Clayton III, fifth Earl of Greystoke, a member of the House of Lords. He may have been raised by gorillas, but now he holds his pinkies out when drinking from a teacup. He's also an international celebrity: "Me, Tarzan; you, Jane" has become the stuff of legend.
When Tarzan is invited to return to his native Congo as a trade emissary, he's cajoled into going by George Washington Williams (Samuel L. Jackson), a diplomatic envoy from the U.S. who accompanies him. He's also manipulated by his headstrong wife, Jane (Margot Robbie), into bringing her back to the dangerous land where they met.
There's more to the invitation than any of them realizes, though. Belgium's cash-strapped King Leopold is colonizing the Congo, and he needs the region's vast diamond deposits to keep the expedition, and his nation, afloat. Leopold's envoy, Leon Rom (Christoph Waltz), has made a deal with local Chief Mbonga (Djimon Hounsou): Mbonga will surrender the gemstones in exchange for Tarzan, so he can kill his rival and satisfy an old vendetta.
Screenwriters Adam Cozad ("Jack Ryan: Shadow Recruit") and Craig Brewer ("Hustle &Flow") go all out to modernize the story despite its 1890s setting by turning Jane into a feminist icon. There's even a Superman punch and a joke about priest sex abuse.
But "The Legend of Tarzan," directed by David Yates (the last four "Harry Potter" movies), works best as a reminder of a kinder, gentler time with its reliance on trains and paddlewheelers. The costumes and visuals are top-notch. And the villainous Rom is just a man with zero special powers. Sure, he's trying to enslave or murder an entire indigenous population, but at least Rom isn't trying to destroy the world.
Skarsgard does an adequate job of following in the bare footsteps of everyone from Johnny Weissmuller and Buster Crabbe to Christopher Lambert and the late Denny Miller, who spent the last 12 years of his life as a Las Vegan. But, like most of the movie, there's just nothing special about his performance. His 24-pack, though, was a real crowd-pleaser.
The inclusion of Jackson and Waltz makes for a nice "Django Unchained" reunion. It's always a pleasure seeing a pistol-packin' Jackson crack wise, and Waltz does plenty of Waltz-y things. But watching them and thinking about their other movies goes to the heart of "The Legend of Tarzan's" problems. It just feels too familiar.
The CGI gorillas aren't that different from the ones in the "Planet of the Apes" movies. "The Jungle Book" stole the thunder from its other CGI animals. Chief Mbonga comes across as a primitive version of "Captain America: Civil War's" Black Panther. And the whole thing is reminiscent of "The Lone Ranger," which bombed over this same weekend back in 2013. "The Legend of Tarzan" is much better than that disaster, but it's still hard to figure out who thought moviegoers were clamoring for a new take on either property.
There's simply nothing here worth yelling about.
Contact Christopher Lawrence at clawrence@reviewjournal.com. On Twitter: @life_onthecouch.
Review
Movie: "The Legend of Tarzan"
Running time: 110 minutes
Rating: PG-13; sequences of action and violence, some sensuality and brief rude dialogue
Grade: C+
Now playing: At multiple locations