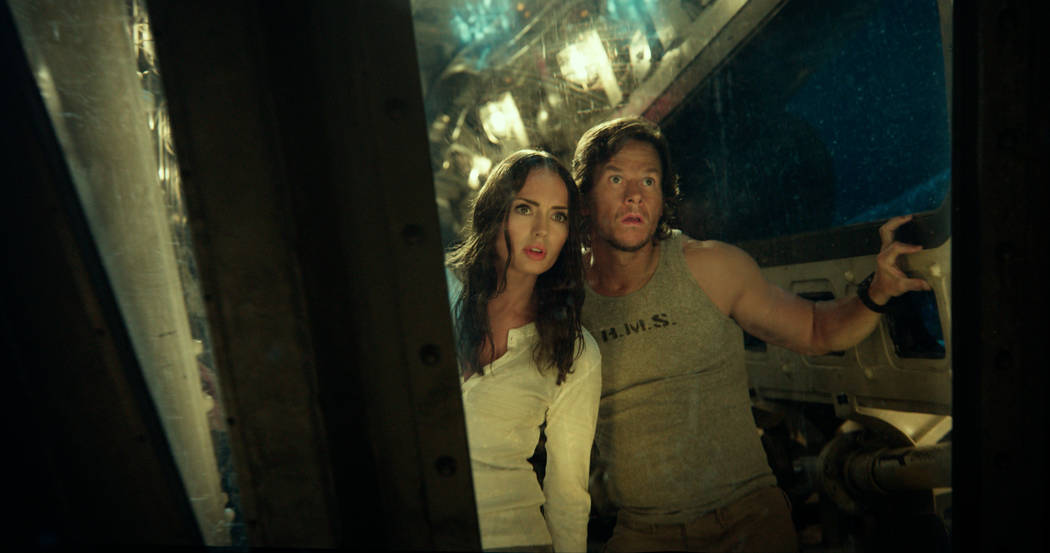 Twenty years ago, Troma, the makers of "The Toxic Avenger" series, launched a screenwriting contest where each week, fans would submit the next two pages of a script, taking the story in any direction they chose.
I never saw the finished product. I doubt it was ever made. But it surely would have made at least as much sense as "Transformers: The Last Knight," which expands the franchise's mythology to include King Arthur, Nazi Germany, Stonehenge, Harriet Tubman and Stephen Hawking.
In "The Last Knight," Transformers have been declared illegal. If only Hollywood would support that same declaration.
Cade Yeager (Mark Wahlberg), failed Texas inventor turned planet saver, has made it his life's work to protect and shield the remaining Autobots. One minute he's rescuing a 14-year-old Izabella (Isabela Moner) and her oh-so-annoying robot Sqweeks from an alien contamination zone in what's left of Chicago. The next, they're at the junkyard in the Badlands of South Dakota where he's hiding Bumblebee, Hound (voiced by John Goodman), Drift (Ken Watanabe) and others. There, "The Last Knight" does its best to make Izabella a vital addition to the story, then she's abruptly left behind for an hour or so during "Cade Yeager's European Vacation."
Cade's been summoned by Sir Edmund Burton (Anthony Hopkins) and his Transformer butler/foul-mouthed sociopath Cogman (Jim Carter, "Downton Abbey's" Carson). "That weird thing we've been waiting for 1,600 years to happen?" Cogman tells Burton. "I think it's finally happening." Oh, well that makes everything perfectly clear.
Burton also enlists Viviane Wembley (Laura Haddock), a professor of English literature and a half-dozen other things at Oxford. This being a movie directed by Michael Bay, Viviane is given a Megan Fox-style makeover and squeezed into a stripper dress. (Those are Cade's words, not mine.)
Still, it's better than 2014's "Transformers: Age of Extinction," in which Bay had Cade's 17-year-old daughter (Nicola Peltz) parading about in ludicrously short shorts and ankle boots while dating a 20-year-old who carried a laminated card explaining that it's OK for him to sleep with a minor under Texas statute 22.011, aka the "Romeo & Juliet" Law. Because that's not creepy at all. Someday, I'd love to meet the woman who hurt Bay so deeply.
Anyway, "The Last Knight" script is credited to the "Iron Man" duo of Art Marcum and Matt Holloway, as well as Ken Nolan ("Black Hawk Down"). But it feels as though Hopkins is just making up dialogue and plot points on the spot while cursing at strangers and flipping someone the bird.
"That's the watch that killed Hitler. Don't mess with that," his Burton utters at one point. Then there's this winner he delivers to Cade: "You wanna know, don't you, duuuuude, why they keep coming here?" Sir Anthony Hopkins, ladies and gentlemen.
Optimus Prime (Peter Cullen) is still off scouring the universe for his makers so, for some reason, the U.S. government, including a returning Col. William Lennox (Josh Duhamel), is siding with Megatron (Frank Welker) and the Decepticons. "Oh, my God. Look at that. It's a giant alien ship," Lennox says while looking directly at a giant alien ship. Thanks for that, Josh Duhamel.
After returning to Earth, Optimus Prime shows up late to the final battle for no good reason, declaring, "I am Optimus Prime. Autobots attack!" First, yeah, we get that. We've met you several times before. Second, they already were attacking before you decided to join in. Optimus Prime really is the worst.
For his part, Wahlberg at times seems to be performing under duress. If you sign up for a third "Transformers," please give us some sort of signal or code word in advance so we'll know to come rescue you.
"The Last Knight" is pretty much everything you'd expect from a "Transformers" movie. Stuff whizzes by, bursting into flames, in a jumbled blur of random images, noises and good old-fashioned gibberish.
Portraying a poorly defined scientist, Tony Hale ("Veep") expresses his — and, surely, the audience's — frustration at the nonsensical plans for the final battle by declaring, "That's the dumbest idea you could possibly have."
The sad thing is, it's only the 15th or 20th dumbest idea in "Transformers: The Last Knight."
Contact Christopher Lawrence at clawrence@reviewjournal.com or 702-380-4567. Follow @life_onthecouch on Twitter.
Review
Movie: "Transformers: The Last Knight"
Running time: 149 minutes
Rating: PG-13; violence and intense sequences of sci-fi action, language, and some innuendo
Grade: D
Now playing: At multiple locations