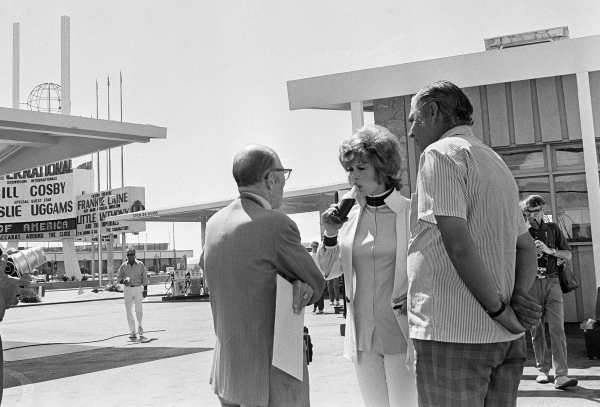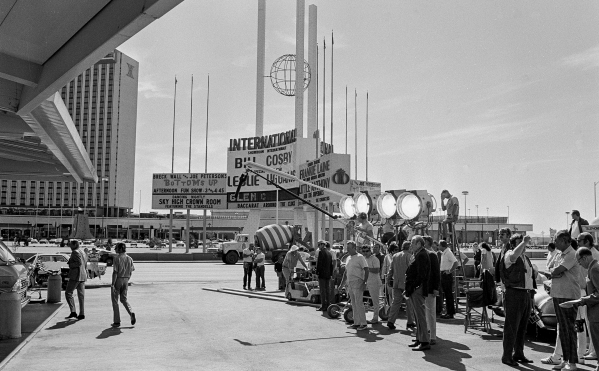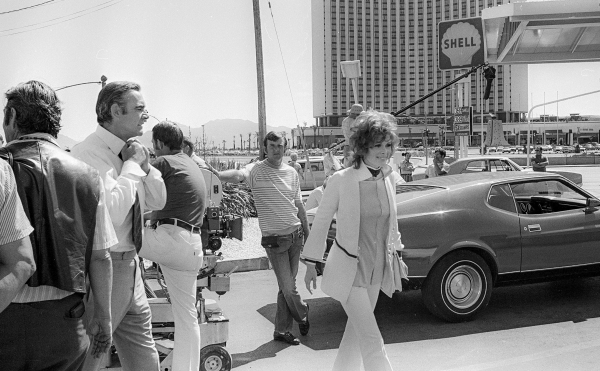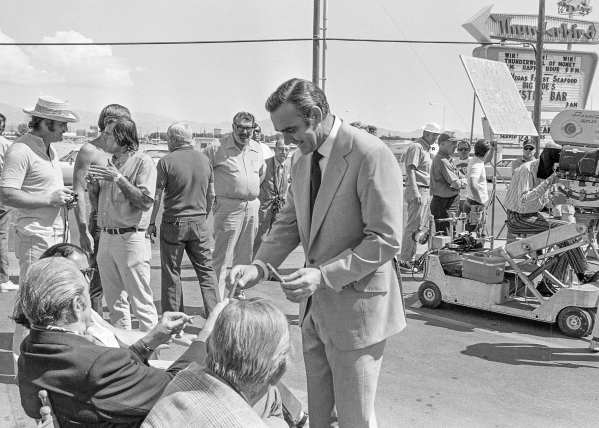 As a movie, "Diamonds Are Forever" is mediocre at best. Based on critics' scores, Rotten Tomatoes ranks it as the 16th best of the 23 official James Bond movies leading up to Friday's release of "SPECTRE." ("Dr. No" finished first, "A View to a Kill" last.)
But as a Las Vegas time capsule, it's a gloriously kitschy hoot. Filmed in eight hotels and, thanks to an iconic car chase, throughout the streets of downtown, "Diamonds Are Forever" is a must-see for locals who weren't living here — or weren't living period — in the spring of 1971.
"We had tremendous cooperation from Las Vegas, because Cubby (Bond producer Albert R. Broccoli) had very good connections and friends in Vegas," director Guy Hamilton says on the "Diamonds Are Forever" DVD commentary track. Chief among those friends was Howard Hughes, who would serve as the inspiration for the movie's reclusive casino owner, Willard Whyte (portrayed by Jimmy Dean). Once Broccoli's pals were convinced that the filming would benefit Las Vegas, Hamilton says, "the town absolutely opened up for us."
The movie finds Bond (Sean Connery) investigating a diamond-smuggling ring and, in particular, smuggler Tiffany Case (Jill St. John). After stops in South Africa (for which the desert outside Las Vegas doubled), Germany and Holland, the movie finally comes alive 30 minutes in when Bond arrives in Southern Nevada.
He barely escapes incineration at the Slumber Inc. Mortuary, the exteriors of which were portrayed by Palm Mortuary, 800 S. Boulder Highway in Henderson.
Later, Bond hops in a lunar rover and outruns ATV-riding security guards in a ridiculous chase through the desert after having infiltrated Whyte Tectronics. The top-secret facility was housed at what's now the Pabco gypsum plant, 8000 E. Lake Mead Blvd.
Those scenes are fine, but they don't exactly scream Vegas. Thankfully, though, a large chunk of "Diamonds Are Forever" showcases the city in all its pre-disco glory.
"We shot at several Vegas hotels. We lived at the Riviera," Tom Mankiewicz, the movie's co-writer who recalls gambling away four weeks of his $1,500-a-week salary, says on the commentary track. "To shoot in the casino at the Riviera, you had to shoot between 3 and 6 in the morning. (It) was the only way they'd let us shoot, on a weekday morning."
By most accounts, the seven weeks of local filming made for a grueling schedule.
"The first week I didn't get any sleep at all," Connery told the Montreal Gazette during a break in filming at the Riviera. "We shot every night. I caught all the shows and played golf all day. On the weekend I collapsed — boy, did I collapse. Like a skull with legs."
The results of those efforts, though, are fantastic.
While the International stood in for The Whyte House casino — matte paintings obscured the surrounding buildings and made the hotel's location look positively remote — scenes set in the hotel's lounge and on the casino floor were filmed at the Riviera. That's where Bond, looking dapper in a white dinner jacket and black bowtie among the tourists' plaids and loud prints, met the buxom Plenty O'Toole (Lana Wood): "Hi, I'm Plenty." "Well of course you are."
To film the scene of Bond sneaking into The Whyte House penthouse, Connery rode atop the exterior elevator at the Landmark.
The Tropicana played itself when Bond checked into room 831, after uttering an endorsement so valuable — "I hear that the Hotel Tropicana is quite comfortable." — it's surprising it still isn't being used in commercials.
The Dunes served as the office of villainous Whyte House casino manager Bert Saxby (Bruce Cabot), and a deleted scene included on the DVD and Blu-ray shows Bond and Plenty dining in the hotel's Dome of the Sea restaurant.
But for sheer nostalgia, it's hard to top the scenes at Circus Circus, with its vintage aerial acts and slot machine-playing elephant.
Director Hamilton says on the commentary track that Jay Sarno, the casino's legendary founder, "was a Bond fan and said, 'You can use Circus Circus, but I gotta be in the picture.' "
Look for Sarno as the mad scientist assisting in the transformation of "Zambora, strangest girl ever born to live" into a "ferocious 450-pound gorilla" — a feat that, for a separate 50-cent admission, sent small children screaming out into the casino. ("Vee must varn you," Sarno camps it up, "that in every scientific experiment is alvays a danger.")
As great as the casino scenes are, "Diamonds Are Forever" is mostly remembered for Bond and Tiffany being chased in her red Ford Mustang Mach 1 throughout downtown.
"They said, 'Whatever you want, Guy,' " Hamilton reveals of his conversations with local authorities in the "Inside 'Diamonds Are Forever' " documentary. "And I said, well, I've heard that before. I don't really believe it. Let's try on for size, 'Could you close downtown Vegas for five nights?' "
They could and did.
After Bond was recognized by the sheriff (Roy Hollis) from his Whyte Tectronics break-in, the chase was on. Bond led deputies past plenty of downtown sites, including the glorious neon marquee of the Las Vegas Club's Dugout restaurant and the construction sign for the soon-to-open Union Plaza, as crowds lined the sidewalks.
It all culminated in a series of smash-ups in The Mint's parking lot — or at least a Universal Studios backlot designed to look like The Mint's parking lot.
That's one of the few Las Vegas scenes, along with those taking place in Willard Whyte's home and The Whyte House's honeymoon suite and penthouse, that wasn't actually shot here.
The rest, though, are part of an impressive legacy that may not last forever but should come pretty close.
— Contact Christopher Lawrence at clawrence@reviewjournal.com. On Twitter: @life_onthecouch