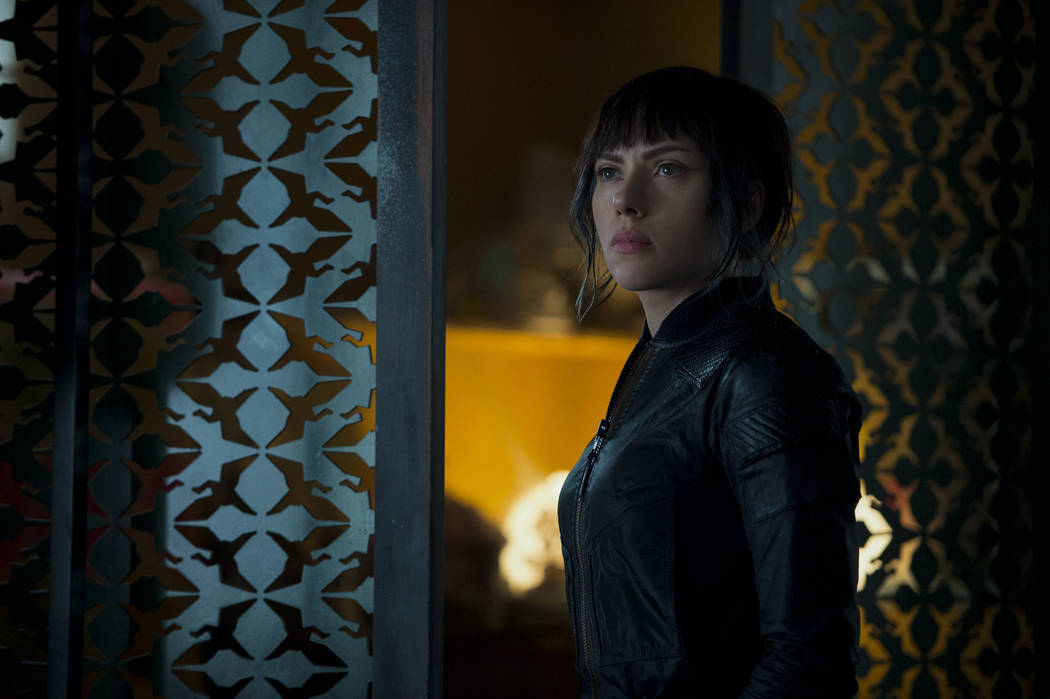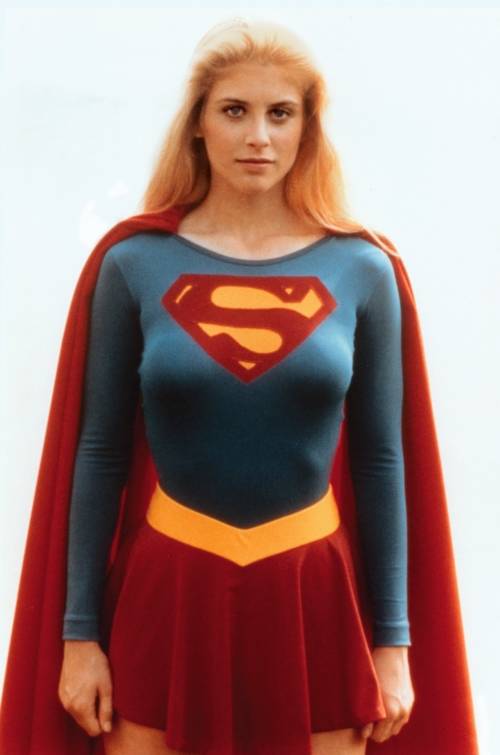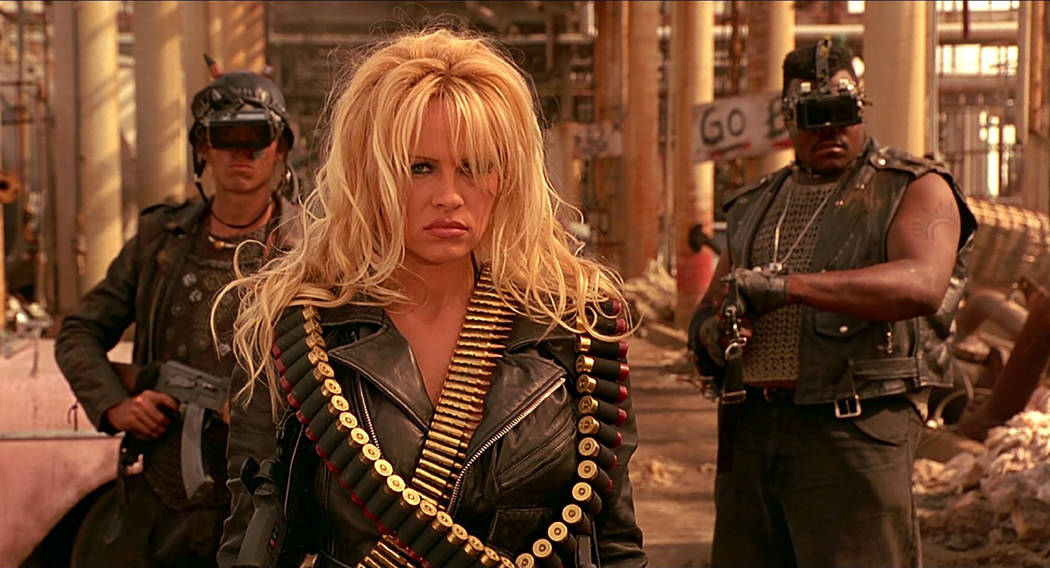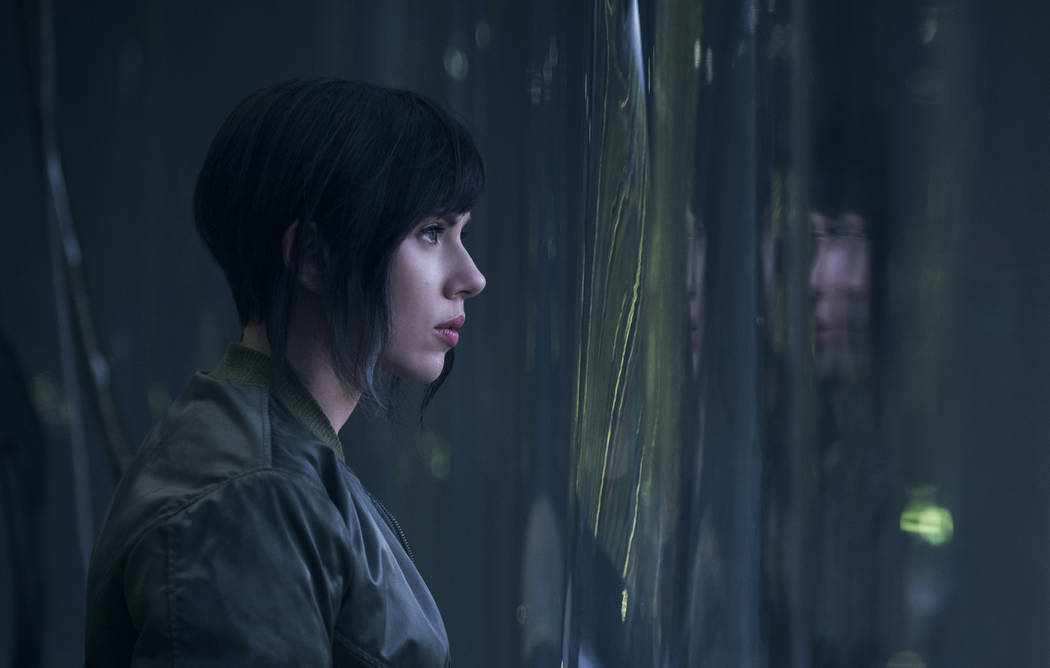 When "Wonder Woman" arrives in theaters this weekend, it will be hauling enough baggage to fill the Amazonian princess' invisible jet.
Not only have the first three entries in the DC Extended Universe — "Man of Steel," "Batman v Superman: Dawn of Justice" and "Suicide Squad" — underwhelmed and underperformed, previous female-led comic-book movies make those flicks look like best picture winners.
Put them in ensembles, and women thrive, going back to Michelle Pfeiffer's Catwoman in 1992's "Batman Returns." Scarlett Johansson's Black Widow and Elizabeth Olsen's Scarlet Witch in the "Avengers" movies. Zoe Saldana's Gamora in the "Guardians of the Galaxy" films. Jennifer Lawrence's Mystique in the latest "X-Men" trilogy. Margot Robbie's Harley Quinn proved so popular in "Suicide Squad," she's getting her own bad-girls spinoff, "Gotham City Sirens."
But on the rare occasions when Hollywood lets women take the lead, their characters usually end up fighting over silly things, being hypersexualized or both.
Here's a look at five of the highest-profile movies focusing on comic-book heroines:
"Supergirl" (1984)
■ Budget: $35 million
■ Domestic revenue: $14.2 million
■ What it's about: While playing around with the Omegahedron, one of the two power sources without which her native Argo City can't survive more than a few days, Kara Zor-El (Helen Slater) loses it and follows it to Earth, where she must recover it from wannabe witch Selena (Faye Dunaway), who lives in the haunted house at an abandoned amusement park.
■ Why it's awful: Calling herself Linda Lee, Kara enrolls in a prep school where she rooms with Lois Lane's sister, Lucy (Maureen Teefy). She hangs out with Jimmy Olsen (Marc McClure), practices kissing in the mirror and does pretty much everything except search for the one thing that will save her home.
■ Quote: "I can make the sky rain coconuts with pinpoint accuracy, but I still can't control men's minds." — Selena
"Catwoman" (2004)
Budget: $100 million
Domestic revenue: $40.2 million
What it's about: Patience Phillips (Halle Berry), who designs ads for a cosmetics company headquartered in a poorly CGI-ed high-rise, drowns after discovering the new face cream is making its users lose their minds. She's reborn when an ancient Egyptian cat breathes on her.
Why it's awful: This Catwoman bears virtually no resemblance to Selina Kyle, the comic-book version. Gotham is never mentioned. Much like Spider-Man after that radioactive bite, Patience literally starts adapting catlike behavior: She's drawn to catnip, hisses at dogs, devours cans of tuna and runs from water. So how does she always look freshly showered?
Quote: "They said she jumps around like a cat. What do we call her. Cat Chick? No. Cat Broad." — cops investigating Patience's jewelry heist
"Elektra" (2005)
Budget: $43 million
Domestic revenue: $24.4 million
What it's about: While waiting for her next assignment on a remote island, world-class assassin Elektra (Jennifer Garner) meets Abby (Kirsten Prout), a 13-year-old with behavioral issues, who immediately tries to fix Elektra up with her hunky widowed dad (Goran Visnjic). When Elektra learns they're the ones she's been hired to kill, she reluctantly refuses. Once she kills the ninjas who show up to finish the job, they evaporate into green smoke.
Why it's awful: Did I mention the ninjas evaporate into green smoke? "Elektra" had its world premiere at Brenden Theatres at the Palms, and that was pretty much the last time anyone was excited about the spinoff of Ben Affleck's "Daredevil." There's a bad guy whose tattoos — a bird, a wolf and snakes — come to life. His name? Tattoo. The penultimate battle is set, for no apparent reason, amid floating bed sheets. And Abby is so annoying you honestly won't care if she lives or dies.
Quote: "You're a pain in the (expletive)." — Elektra to Abby
"Barb Wire" (1996)
Budget: $9 million
Domestic revenue: $3.8 million
What it's about: During the Second American Civil War, following the overthrow of democracy by the tyrannical Congressional Directorate, mercenary/bounty hunter Barb Wire (Pamela Anderson Lee) owns the Hammerhead nightclub in Steel Harbor, the last free city in the U.S., in this very loose remake of "Casablanca."
Why it's awful: The fact that the movie is set in 2017 was hilarious — up until, say, January. Now, not so much, considering there are still seven months left in 2017. Regardless, the acting is stiff, the dialogue is horrible and there are characters named Axel, Weasel, Greaseball and Big Fatso.
Quote: "Don't call me babe." — Barb
"Ghost in the Shell" (2017)
Budget: $110 million
Domestic revenue: $40.6 million
What it's about: In a future in which most humans have enhanced themselves with cybernetic parts, Major (Scarlett Johansson) is the first human to have her brain transplanted into a synthetic body, which she uses to fight crime as a member of the anti-terrorist bureau Section 9.
Why it's awful: It's the one movie on this list that isn't awful, but that doesn't mean it's very good. "Ghost in the Shell" is visually stylish, and there's plenty of action. But it sure is hard to follow.
Quote: "My mind is human. My body is manufactured. I'm the first of my kind, but I won't be the last." — Major
Contact Christopher Lawrence at clawrence@reviewjournal.com or 702-380-4567. Follow @life_onthecouch on Twitter.