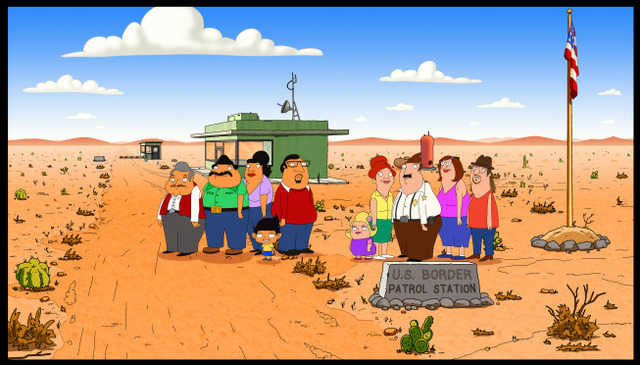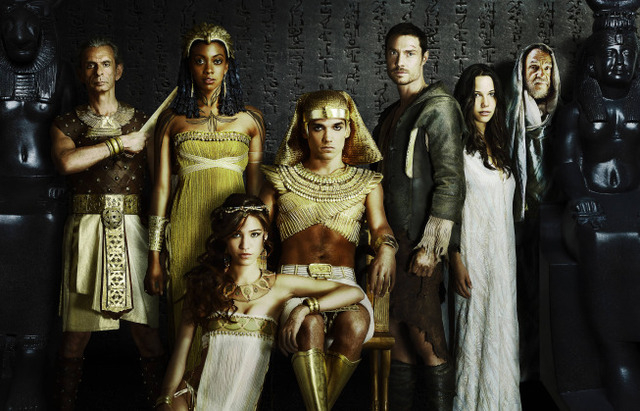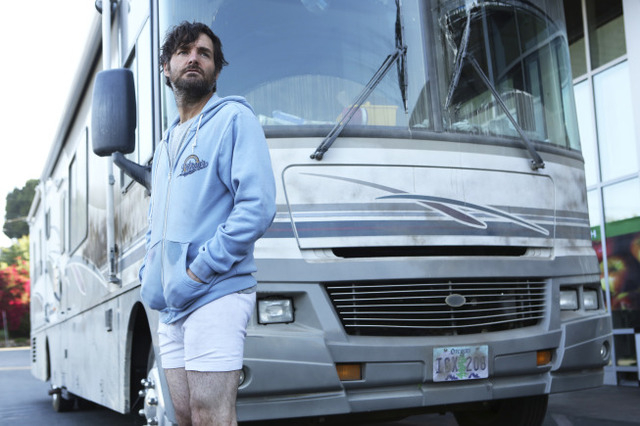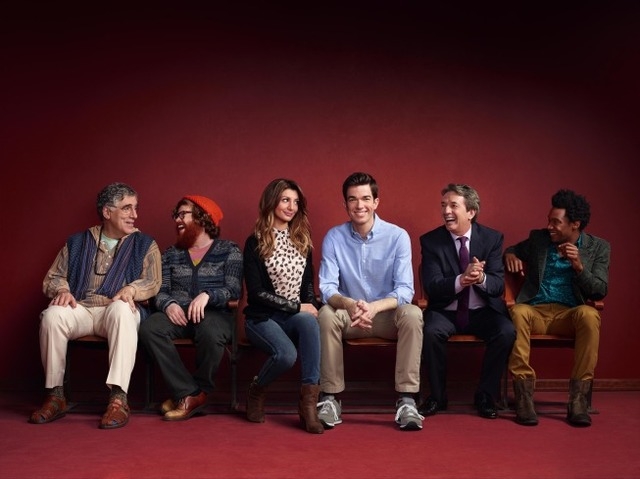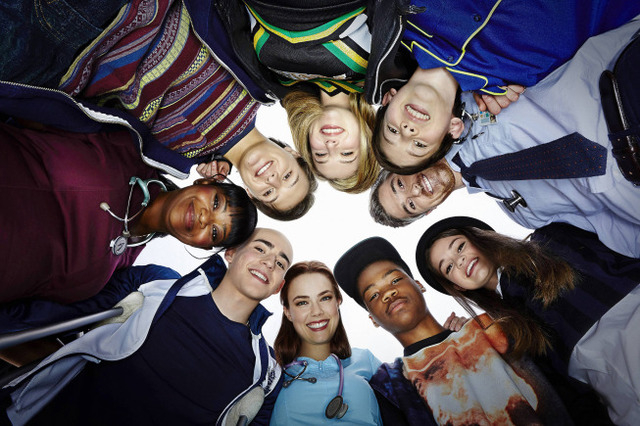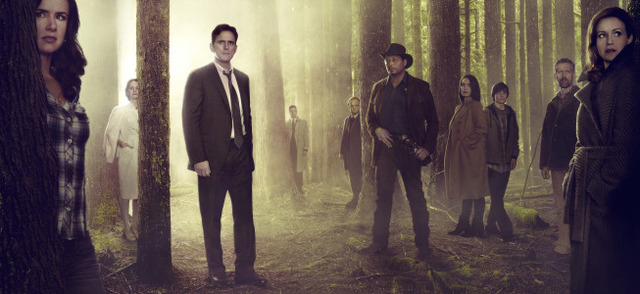 For the 2014-15 TV season, Fox has announced five new dramas, four new comedies, two new event series and a bonkers new reality series that will strand its contestants in the wilderness for a year.
Here's a look at the network's schedule and new series:
FOX FALL 2014 SCHEDULE
MONDAY
8:00-9:00 PM GOTHAM (new)
9:00-10:00 PM SLEEPY HOLLOW
TUESDAY
8:00-9:00 PM UTOPIA (new)
9:00-9:30 PM NEW GIRL
9:30-10:00 PM THE MINDY PROJECT
WEDNESDAY
8:00-9:00 PM HELL'S KITCHEN
9:00-10:00 PM RED BAND SOCIETY (new)
THURSDAY
8:00-9:00 PM BONES
9:00-10:00 PM GRACEPOINT (new)
FRIDAY
8:00-9:00 PM MASTERCHEF JUNIOR
9:00-10:00 PM UTOPIA (new)
SATURDAY
7:00-10:30 PM FOX COLLEGE FOOTBALL (followed by local programming)
SUNDAY
7:00-7:30 PM NFL ON FOX
7:30-8:00 PM THE OT / BOB'S BURGERS
8:00-8:30 PM THE SIMPSONS
8:30-9:00 PM BROOKLYN NINE-NINE
9:00-9:30 PM FAMILY GUY
9:30-10:00 PM MULANEY (new)
DRAMAS
GOTHAM traces the rise of the great DC Comics Super-Villains and vigilantes, revealing an entirely new chapter that has never been told. From executive producer/writer Bruno Heller ("The Mentalist," "Rome") and starring Ben McKenzie ("Southland," "The O.C."), Jada Pinkett Smith ("Hawthorne," "Collateral") and Donal Logue ("Vikings," "Sons of Anarchy"), GOTHAM follows one cop, destined for greatness, as he navigates a dangerously corrupt city teetering on the edge of evil, and chronicles the birth of one of the most popular superheroes of our time.
From Steven Spielberg's Amblin Television and starring Academy Award-winning actress Octavia Spencer ("The Help," "Fruitvale Station"), Dave Annable ("Brothers & Sisters," "666 Park Avenue") and a charismatic cast of fresh faces, RED BAND SOCIETY is a provocative, inspiring and, at times, comedic young ensemble drama told through the eyes of a group of teenagers who meet as patients in the pediatric ward of Ocean Park Hospital in Los Angeles.
From Academy Award nominee Lee Daniels ("Lee Daniels' The Butler," "Precious") and Emmy Award winner Danny Strong ("Game Change," "Lee Daniels' The Butler") comes EMPIRE, a sexy and powerful new drama about the head of a music empire whose three sons and ex-wife all battle for his throne. Set to an original soundtrack written and produced by hip-hop hitmaker Timbaland, the family drama stars Academy Award nominee Terrence Howard ("Crash," "Hustle & Flow") and Academy Award and Emmy Award nominee Taraji P. Henson ("Person of Interest," "The Curious Case of Benjamin Button").
The world of ancient Egypt – a time of magic, Pharaohs, gods and thieves – lives again in HIEROGLYPH, an adventure series from creator/executive producer Travis Beacham ("Pacific Rim," "Clash of the Titans"). The epic fantasy follows a notorious thief who is plucked from prison to serve the Pharaoh, forcing him to navigate palace intrigue, seductive concubines, criminal underbellies and divine sorcerers, as he races to stop the downfall of one of history's greatest civilizations.
Created and executive-produced by Hart Hanson (BONES), offbeat comedic crime procedural BACKSTROM centers on Detective EVERETT BACKSTROM (three-time Emmy Award nominee Rainn Wilson, "The Office," "Six Feet Under"), an unhealthy, offensive, irascible – albeit brilliant – detective who is brought back from exile to run the Portland Police Bureau's Special Crimes Unit (S.C.U.).
COMEDIES
MULANEY stars Emmy Award-winning writer and comedian John Mulaney ("Saturday Night Live") as a rising stand-up comic trying to take his career to the next level, and the friends and mentors who lift him up, hold him back and push him around. The multi-camera sitcom boasts a cast of comedy all-stars, including Martin Short ("SCTV," "Saturday Night Live"), Academy Award nominee Elliott Gould ("M*A*S*H," the "Ocean's 11" franchise), Nasim Pedrad ("Saturday Night Live"), Seaton Smith ("Totally Biased with W. Kamau Bell") and Zack Pearlman ("The Inbetweeners").
Created by and starring Will Forte ("Nebraska," "Saturday Night Live") and directed by Chris Miller and Phil Lord ("The Lego Movie," "21 Jump Street"), THE LAST MAN ON EARTH is a new single-camera comedy about the life and adventures of the last man on earth. PHIL MILLER (Forte) was once just an average guy who loved his family and hated his job at the bank – now he's humanity's last hope. Will he ever find another person alive on the planet? Would hoping that she is a female be asking too much?
WEIRD LONERS, from writer Michael J. Weithorn ("The King of Queens") and director Jake Kasdan (NEW GIRL), is a new single-camera comedy about four single 30-something underdogs who are unexpectedly thrust into one another's lives and form an unlikely bond in a Queens, NY, townhouse. The series stars Becki Newton ("Ugly Betty"), Zachary Knighton ("Happy Endings"), Nate Torrence ("Hello Ladies") and newcomer Meera Khumbhani.
A new animated comedy from FAMILY GUY's Mark Hentemann and Seth MacFarlane, BORDERTOWN is a satirical look at the cultural shifts taking place in America. Exploring family, politics and everything in between with a cross-cultural wink, the series centers on two very different families living in a fictional Southwest desert town on the U.S.-Mexico border.
EVENT SERIES
Ten-episode mystery event series GRACEPOINT, starring Welsh BAFTA winner David Tennant ("Dr. Who"), Emmy Award winner Anna Gunn ("Breaking Bad"), Academy Award nominee Jacki Weaver ("Silver Linings Playbook"), Academy Award nominee Nick Nolte ("Warrior," "Affliction") and SAG Award winner Michael Peña ("American Hustle"), joins the schedule. The riveting mystery follows the tragic death of a young boy, and the major police investigation and nationwide media frenzy that subsequently overtake a picturesque seaside town, where anyone is a suspect.
Based on a best-selling novel and brought to life by suspenseful storyteller M. Night Shyamalan ("The Sixth Sense"), WAYWARD PINES is an intense, mind-bending 10-episode thriller starring Academy Award nominee Matt Dillon ("Crash") as a Secret Service agent on a mission to find two missing federal agents in the bucolic town of Wayward Pines, ID. Every step closer to the truth makes him question if he will ever get out of Wayward Pines alive. The all-star cast also includes Academy and Emmy Award winner Melissa Leo ("The Fighter"), Academy Award nominee Terrence Howard ("Crash," "Hustle & Flow"), Carla Gugino ("Entourage"), Shannyn Sossamon ("How to Make It in America"), Toby Jones (the "Harry Potter" franchise) and Academy Award and Emmy Award nominee Juliette Lewis ("Cape Fear").
REALITY SERIES
From unscripted mastermind John de Mol ("Deal Or No Deal," "Fear Factor," "The Voice," "Big Brother"), and based on the Dutch hit of the same name, UTOPIA is a bold new series that moves 15 everyday Americans to an isolated, undeveloped location – for an entire year – and challenges them to create their own civilization. Will it be ultimate happiness or utter chaos?
Related Story:
Your first look at NBC's new fall shows