California Hotel updates Redwood Steakhouse, keeps old Vegas flavor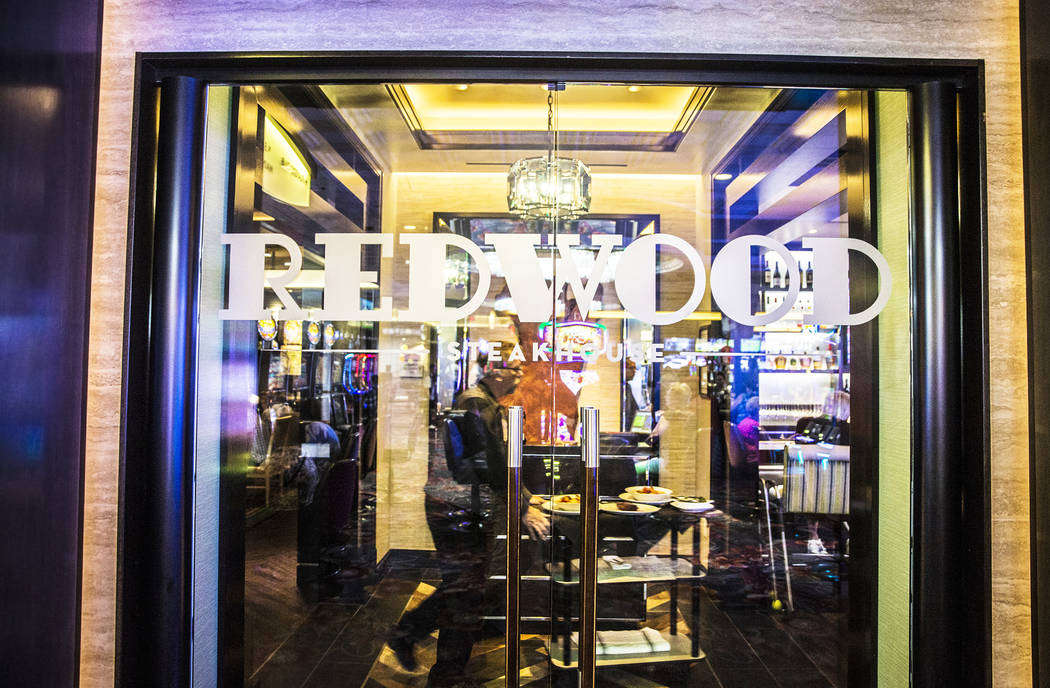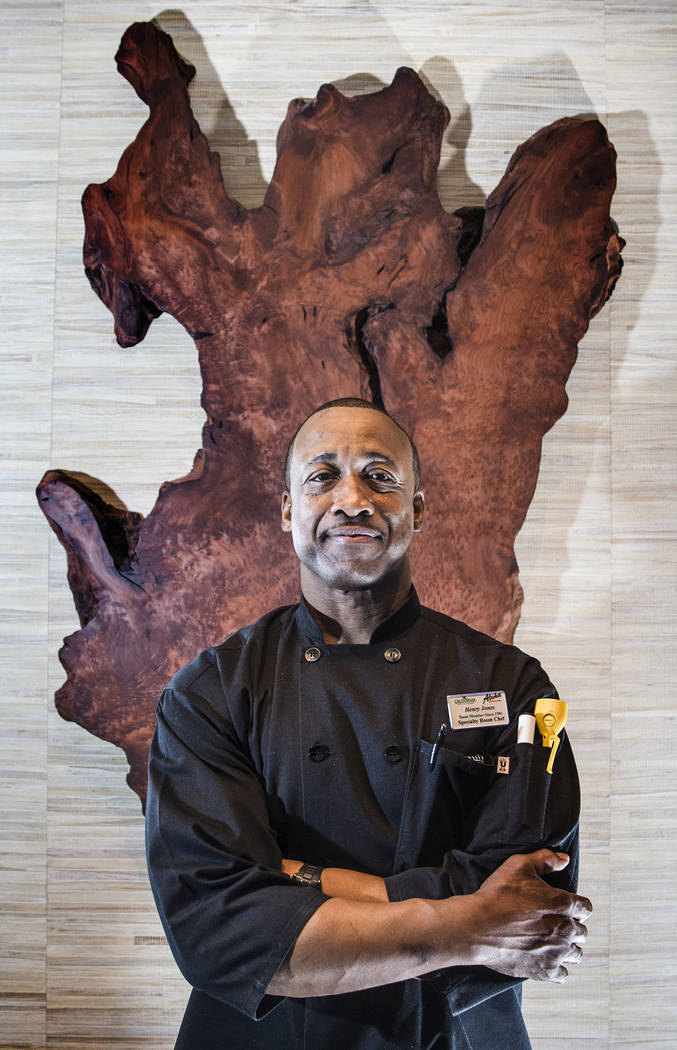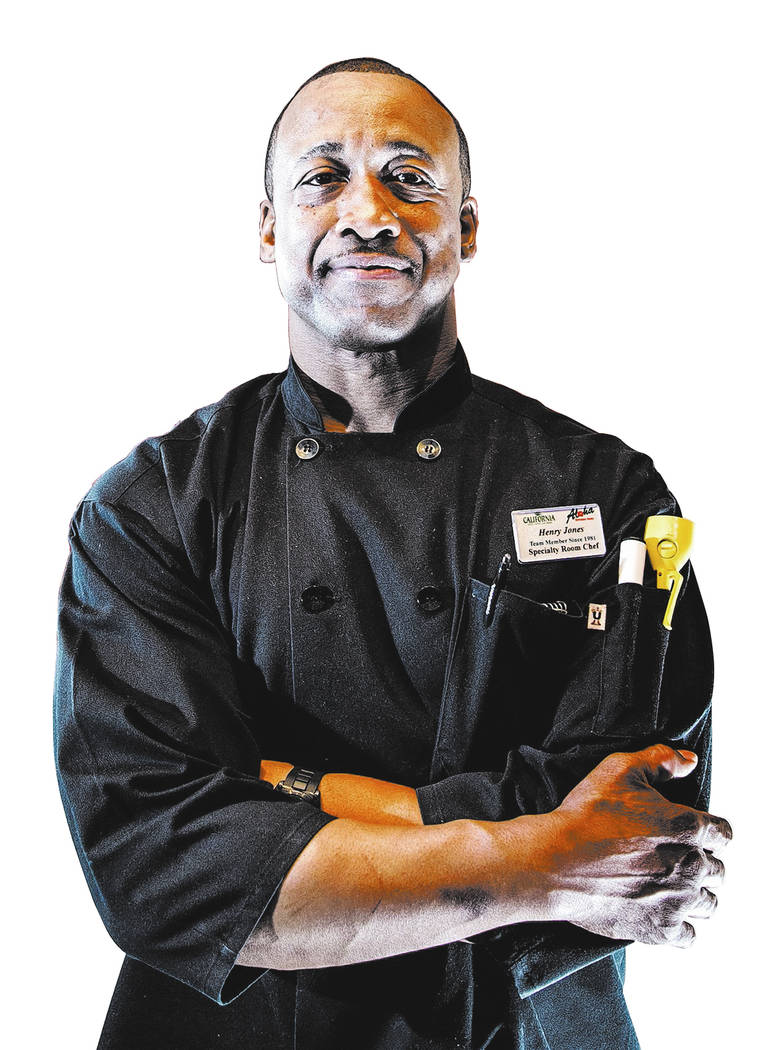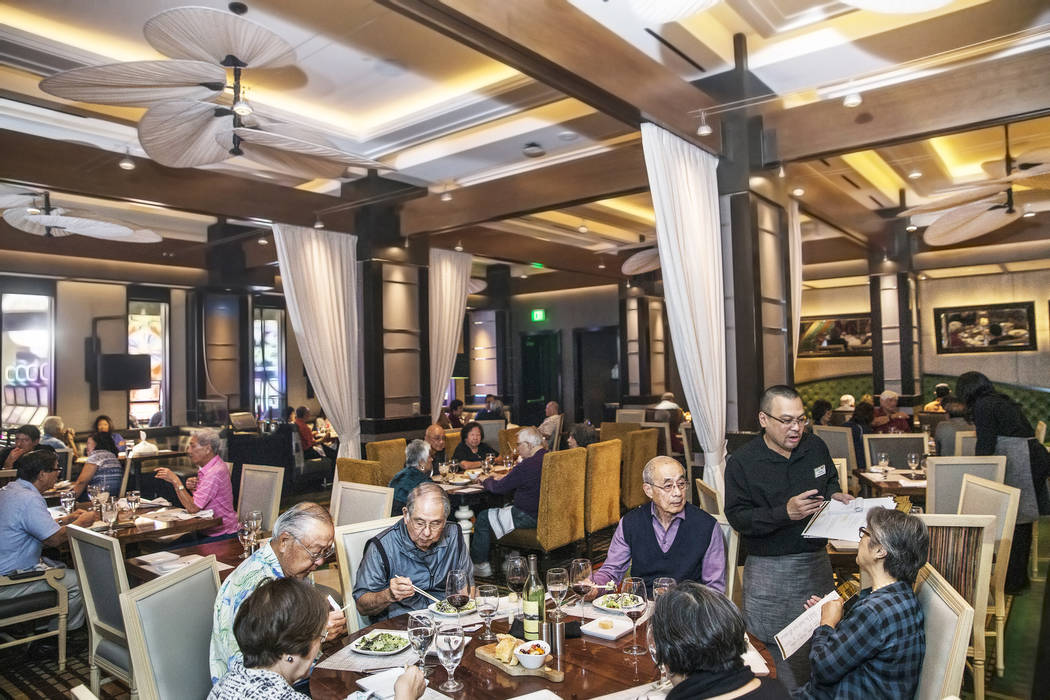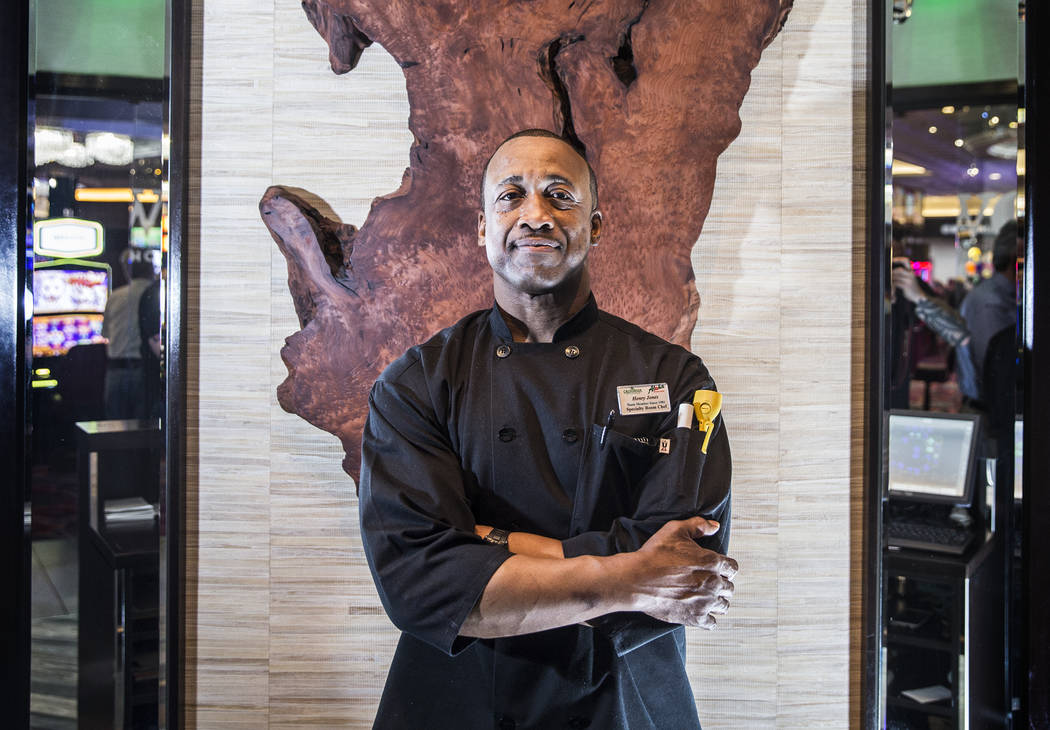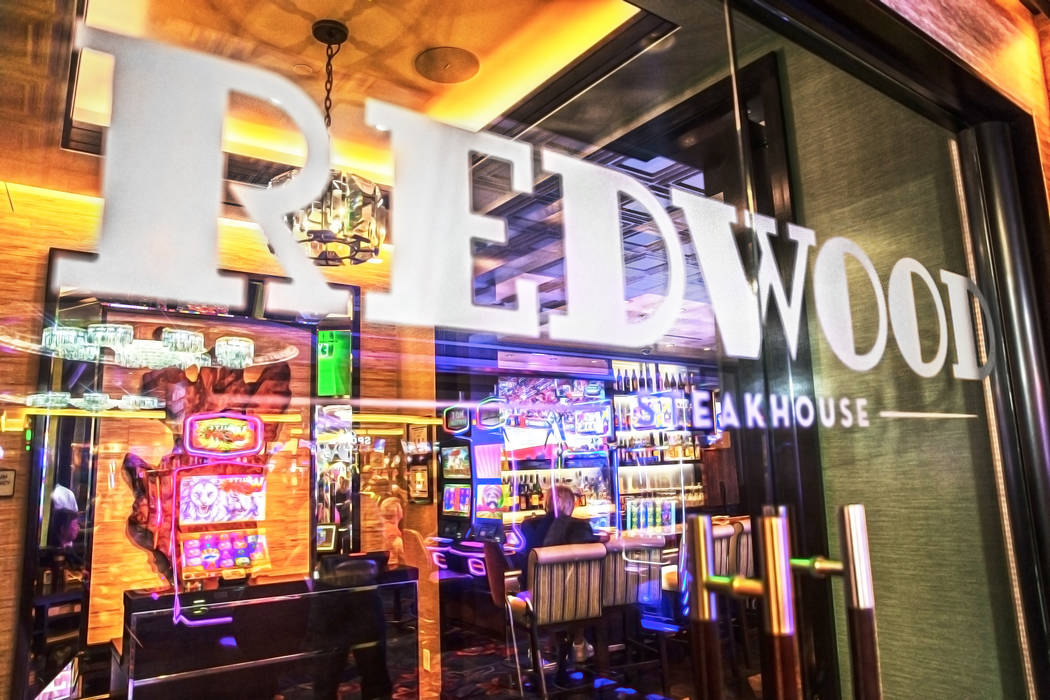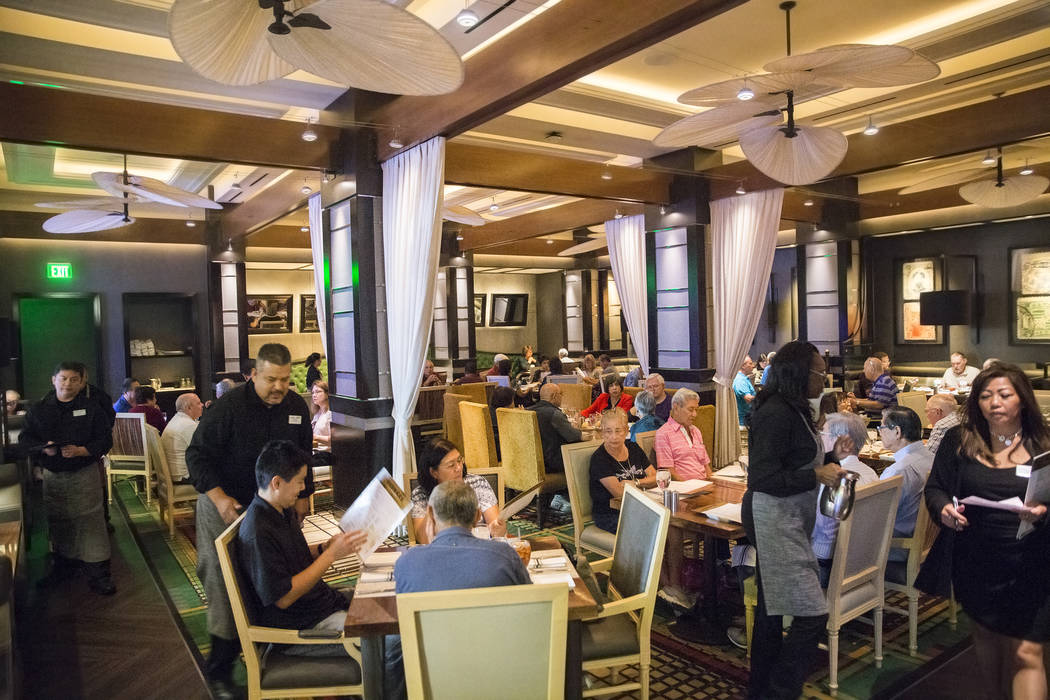 Preserving the face of old Las Vegas is laudable when possible, but sometimes a little plastic surgery is best. So it is with the Redwood Steakhouse at the venerable California Hotel downtown.
The restaurant opened in the swinging '70s as the Redwood Grill (not to be confused with the old Rosewood Grille, whose ads pictured a lobster the size of a small child) and was renovated last fall as part of Boyd Gaming's sweeping project to breathe new life into its properties, especially its restaurants. Those who remember the '70s probably know it for flocked wallpaper, shag carpeting and avocado-green everything, none of it intended as ironic and all of it best forgotten. None of that "decor" era lingered until the latest renovation, but the company still was moved to make a statement when the project was completed.
"While Redwood Steakhouse's name pays homage to Redwood Grill, Redwood Steakhouse has a new menu, new decor and a new executive chef from Redwood Grill's days," it said. "It's not just new paint on an old room."
There are hints of the past, real or imagined — such as extra-wide, swooping, button-tufted booths — but the overall look is very much 2017. Colors are neutral; glass, mirrors and bent-iron accents adorn and separate the booths; soft curtains divide the large room to lend a sense of coziness; and broad, unadorned windows provide a view of the casino and let in its unnatural light. A huge slab of redwood mounted on the front wall lets you know you're in the right place.
In charge of the kitchen is specialty room chef Henry Jones, who's been with the company 30 years and at the California more than 20 and helped develop the Redwood's new menu. And like the decor, his food has fresh aspects while honoring the old.
Dinners begin with a pre-buttered loaf of bread that's a throwback to the white, softer breads of old, but it gets a fresh touch in the accompanying bowl of warm olives, artichoke hearts, garlic cloves and peppers, which bring a bevy of flavor and textural contrasts.
Pineapple shrimp ($12) was a welcome offbeat starter for a steakhouse and another successful study in contrasts, the crisp tempura shrimp playing off the sweet-sour pineapple sauce and the zing of Szechuan peppers.
It and the fruity sun-dried cherry and apple compote served with the Kurobuta pork chop ($28) seemed like a nod to the hotel's heavily Hawaiian clientele. The pork was moist and
flavorful, the compote a welcome tart departure from the usual sweeter treatments.
The 22 oz. bone-in rib-eye steak, with buttered jumbo asparagus, bread, roasted garlic and olive garnish at Redwood Steakhouse. Benjamin Hager Las Vegas Review-Journal @benjaminhphoto
A 7-ounce filet mignon ($29) was as classic as it gets (and a bargain), rare all the way through and lightly charred. And since the tender filet isn't the most flavorful of cuts, the sauce options ($2, but it didn't make it to our bill) were particularly welcome. Tarragon is far from an assertive flavor but in this buttery bearnaise it was unmistakable; other options are brandy-peppercorn, cabernet and mushroom.
The creamed spinach ($6), the steakhouse classic, was far from standard, enlivened by a generous component of shallots.
Another nod to the hotel's Hawaiian clientele comes in the Lappert's ice cream served with several desserts.
Las Vegas Review-Journal restaurant reviews are done anonymously at Review-Journal expense. Contact Heidi Knapp Rinella at Hrinella@reviewjournal.com or 702-383-0474. Follow @HKRinella on Twitter.
Redwood Steakhouse, California Hotel & Casino; 702-388-2630
The essence: In food and decor, it honors the old while moving on.