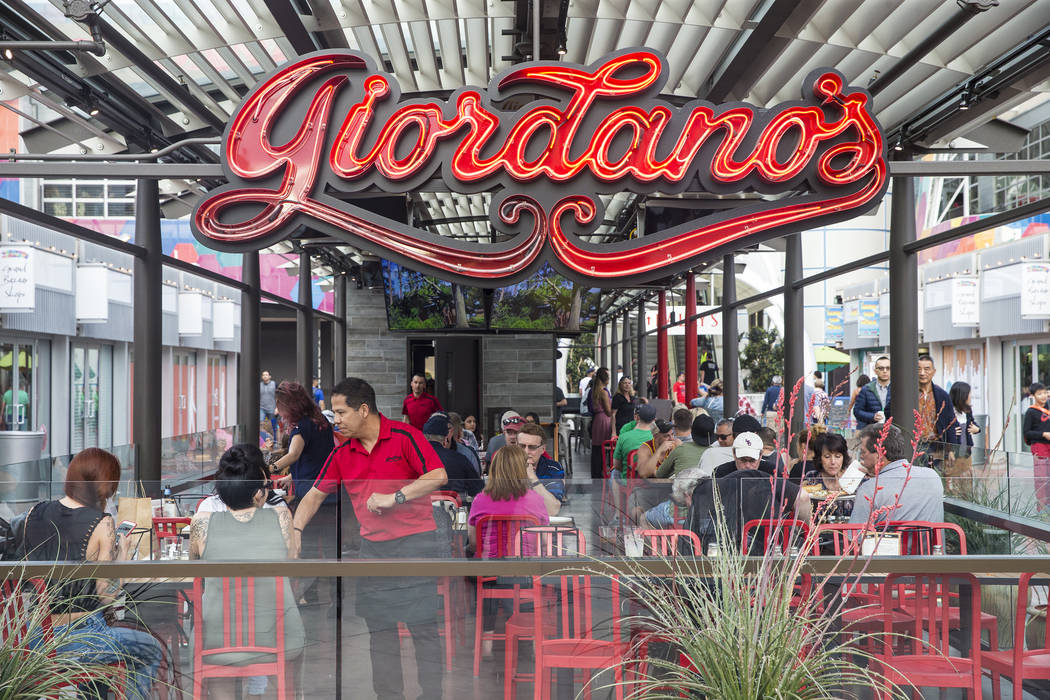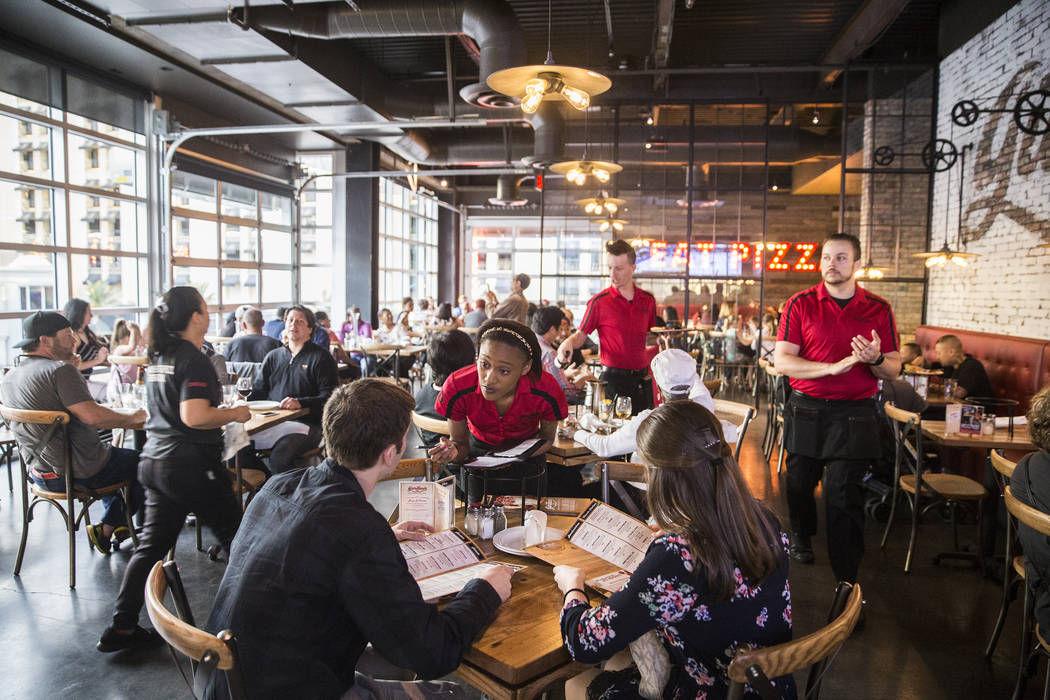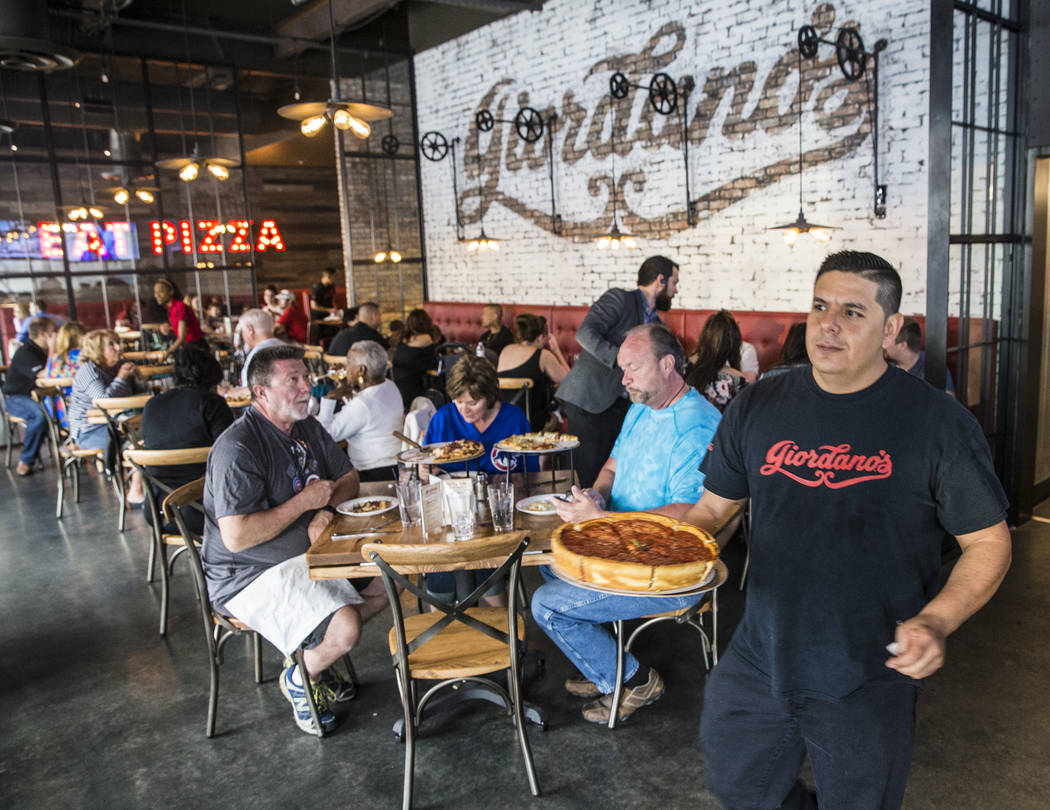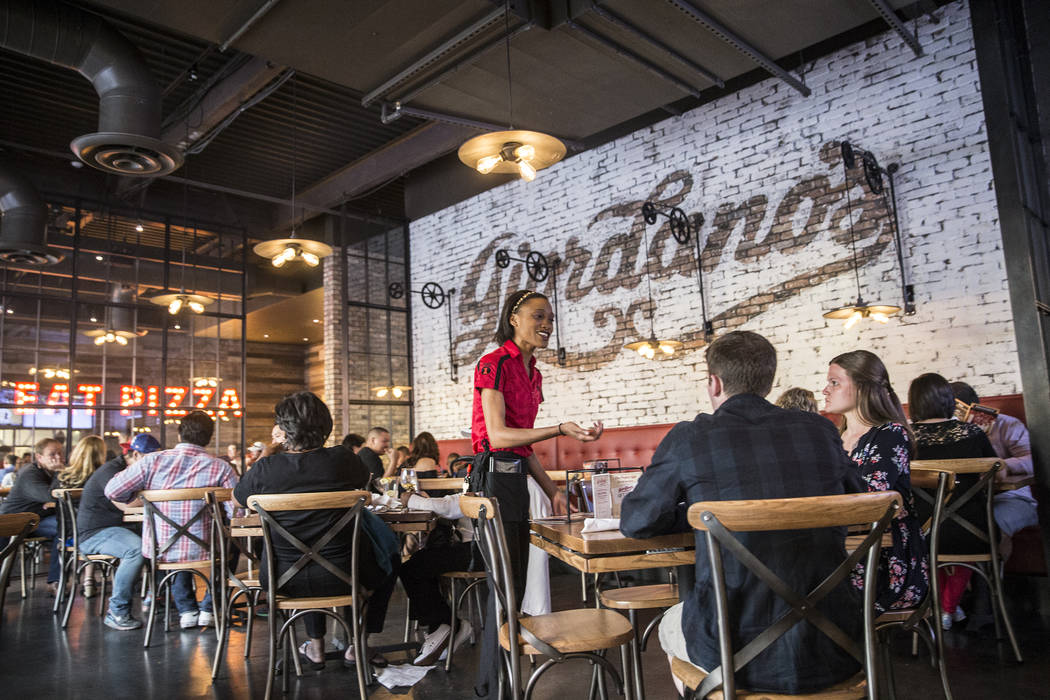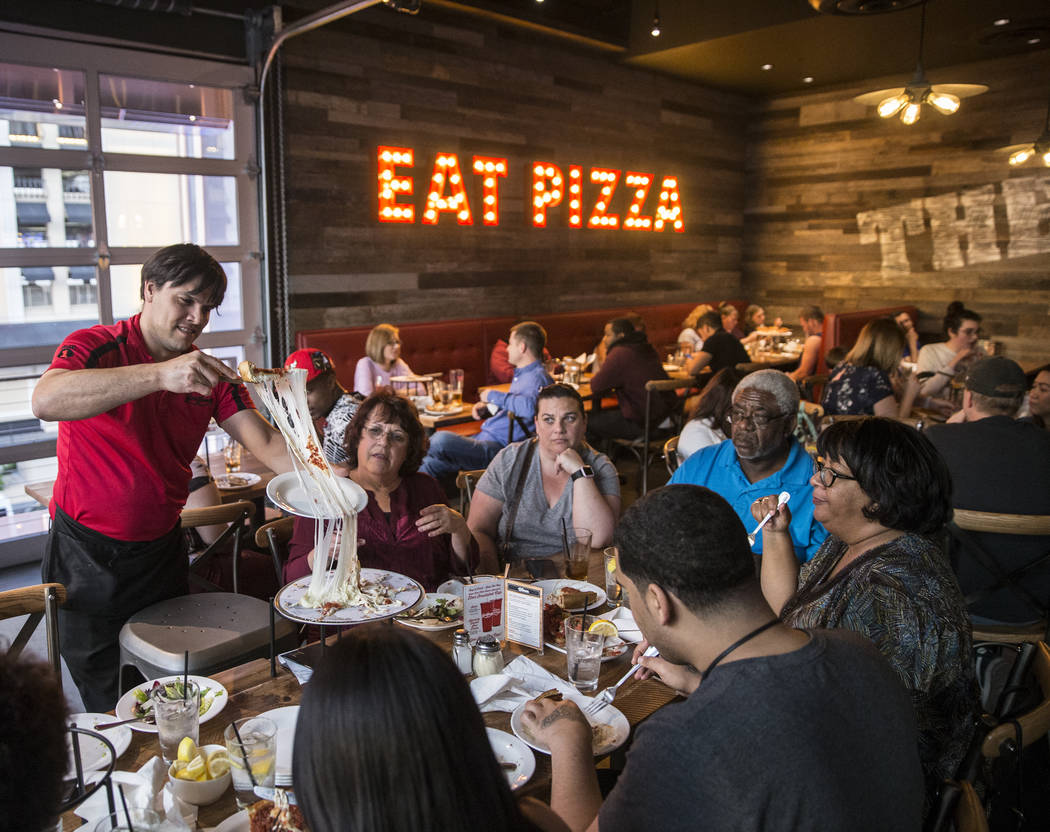 Dinner at Giordano's confirms what Abraham Lincoln said: You can't believe everything you see on the internet.
Social-media mavens have posted Instagram photos all over the place since Giordano's opened late last year: someone lifting a slice of the Chicago-style deep-dish stuffed-crust pizza as copious strings of cheese dangle deliciously. The photos alone have probably pulled in people by the dozens.
Not, as they say, that there's anything wrong with that, because too much cheese can make things a muddle. And Giordano's has succeeded in bringing authentic Chicago-style pizza (and other Windy City specialties) to the Las Vegas Strip.
One refreshing aspect of Giordano's is its surfeit of fresh vegetable choices, and a medium stuffed deep dish with spinach and broccoli ($26.15) had plenty of both in fresh, crisp profusion. With the thinnish crusts above and below, the components that included a deeply flavored marinara and, yes, just enough cheese were balanced so nicely that the spinach and broccoli rightfully reigned supreme.
The balance was off, though, in the case of the Italian Beef Individual 6-inch Deep Dish Pie ($11.95). This was a novelty option, a mash-up of two Chicago classics, with the beef and the traditional peppers and giardiniera (and some mozzarella) enclosed in a double crust. But it was way too dry, because a pizza crust doesn't soak up juices like a soft and chewy Gonella roll; even when poured over the pie, the jus served in a cup on the side (along with extra peppers and giardiniera) didn't do much besides roll off. Better was the mountain of crisp and feisty garlic-Parmesan fries that were the chosen side.
Then again, the Loaded Potato Fritters ($10.25) had everything in optimum proportions, the nubs of bacon and shreds of scallion and mellow cheddar, with a gratifyingly crisp exterior.
"No frills" is the design motif here, with a vaguely industrial look and some distressed brick as a reminder that this is a pizza place. It's all somehow appropriate for the flea-market feel of the Grand Bazaar Shops in front of Bally's on the Strip, and odds are good that most come in for the pizza, not the decor.
Just don't go for those strings of cheese.
Las Vegas Review-Journal restaurant reviews are done anonymously at Review-Journal expense. Email Heidi Knapp Rinella at hrinella@reviewjournal.com. Find more of her stories at www.reviewjournal.com and follow @HKRinella on Twitter.
REVIEW
Giordano's, Grand Bazaar Shops, 3619 Las Vegas Blvd. South; 702-850-2420
The essence: Good stuffed deep-dish pizza, although the Italian beef hybrid pie is more miss than hit.