Henderson's Served gets creative with breakfast and lunch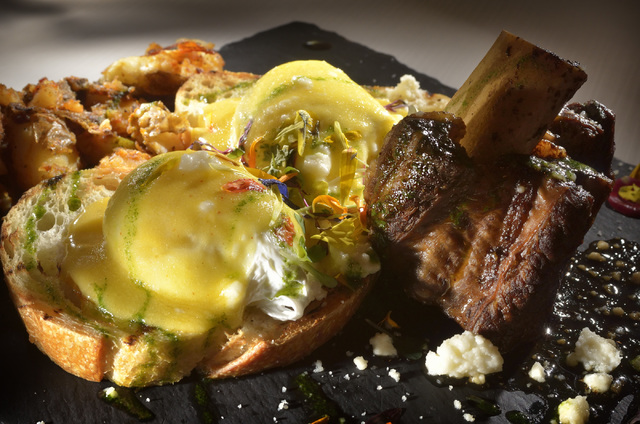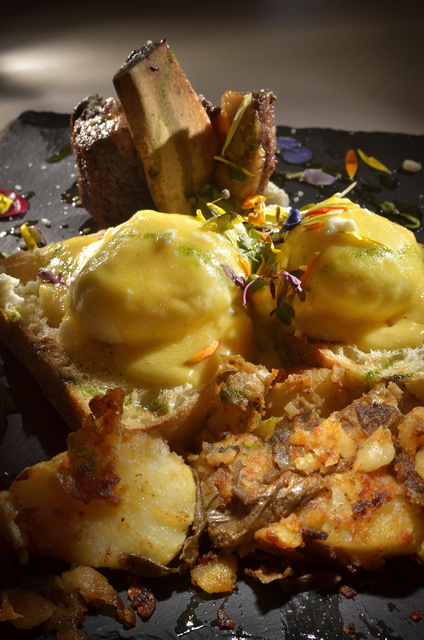 These are halcyon days for breakfast fans.
The past few years have seen a proliferation of eateries specializing in classic comfort fare including impossibly fluffy pancakes, excellent egg dishes and other brunch (and lunch) favorites.
These new restaurants feature increasingly more creative and innovative menu options, with the attention to detail and quality of execution typically reserved for evening meals. Served in Henderson is an outstanding example of this new trend.
Its location (in a strip mall located behind another strip mall) belies its inventive offerings. Several dishes incorporate pan-Asian references, such as Longsilog (a Filipino breakfast with pork and pickled papaya), Green Eggs and Spam (made with Thai green butter), a roasted pork-belly banh mi and shrimp-tempura tacos. Even the more traditional American dishes benefit from chef Matt Meyer's original interpretations.
Take, for example, the corned beef bread pudding Benedict ($15), one of six listed Benedict options. The bread pudding was made with marble rye, and the savory rye flavor made for a richer dish than the more customary over-toasted English muffin. A generous portion of tender, shredded corned beef, accented with potato and onion, sat on top. Perfectly poached eggs and an elegant and creamy hollandaise added the finishing touch. The scale was a bit daunting but it was a real treat, and the bread pudding was a refreshing and unexpected twist.
The apple pie tempura pancakes ($14) were similarly surprising and delightful. Each of the monumental, fluffy pancakes was topped with a mixture that did indeed evoke apple pie — chunks of fruit sauteed with nuts and brown sugar, flavored with cinnamon, mixed with tempura-fried apples (and whipped cream, for good measure).
Service throughout was very good, even though there was only one person working. The tiny space benefits from ample sunlight and several works of art. The server promptly refilled coffee and water while being unfailingly pleasant — which made being served breakfast at Served a truly sunny-side-up experience.
Las Vegas Review-Journal restaurant reviews are done anonymously at Review-Journal expense. Email Heidi Knapp Rinella at hrinella@reviewjournal.com. Find more of her stories at www.reviewjournal.com and follow @HKRinella on Twitter.
Review
Served, 1770 W. Horizon Ridge Parkway, Henderson; 702-263-0136
The essence: Extremely creative, well-prepared food in a pleasant atmosphere.