Pleasant, savory and satisfying Umami lives up to its name
Updated August 19, 2017 - 7:06 pm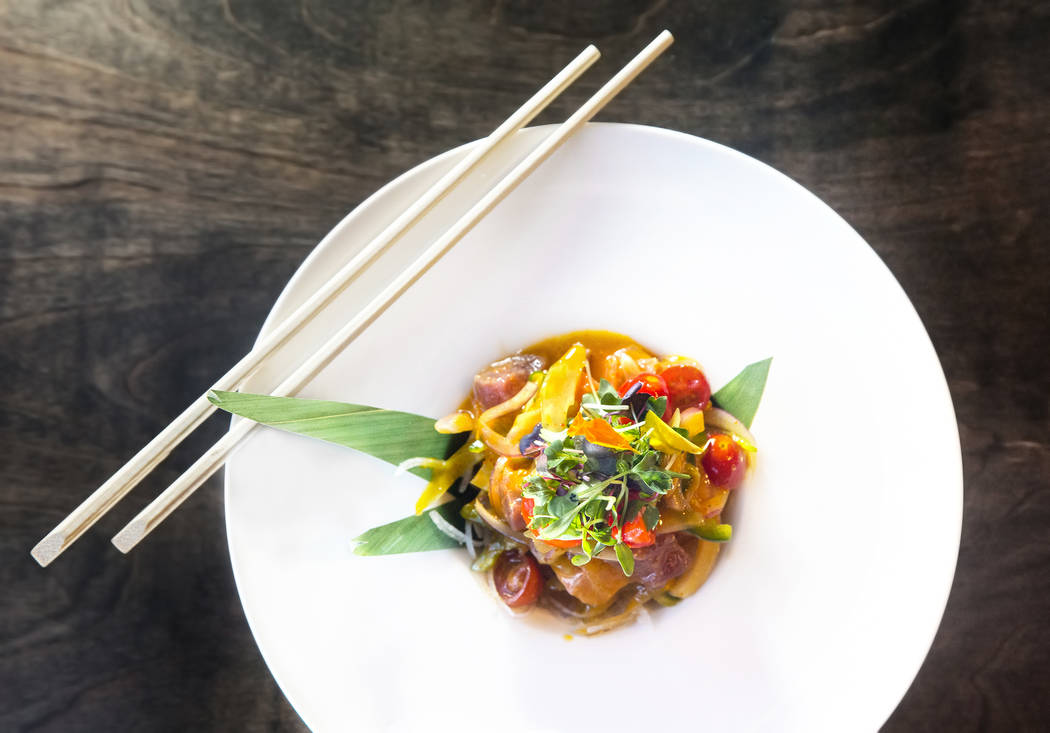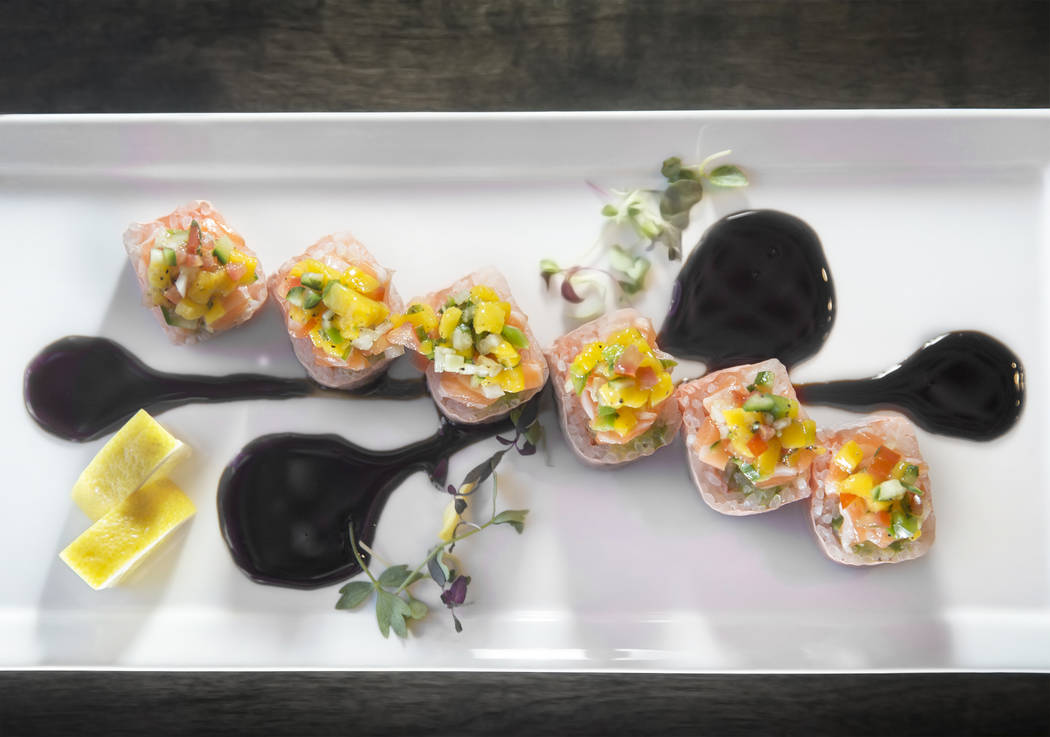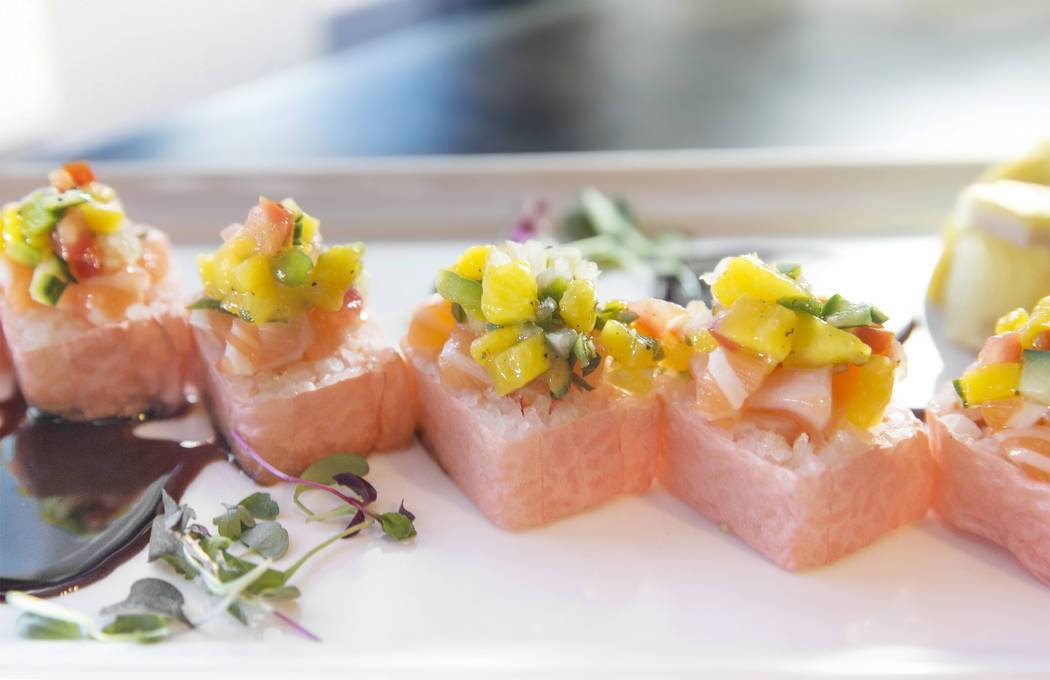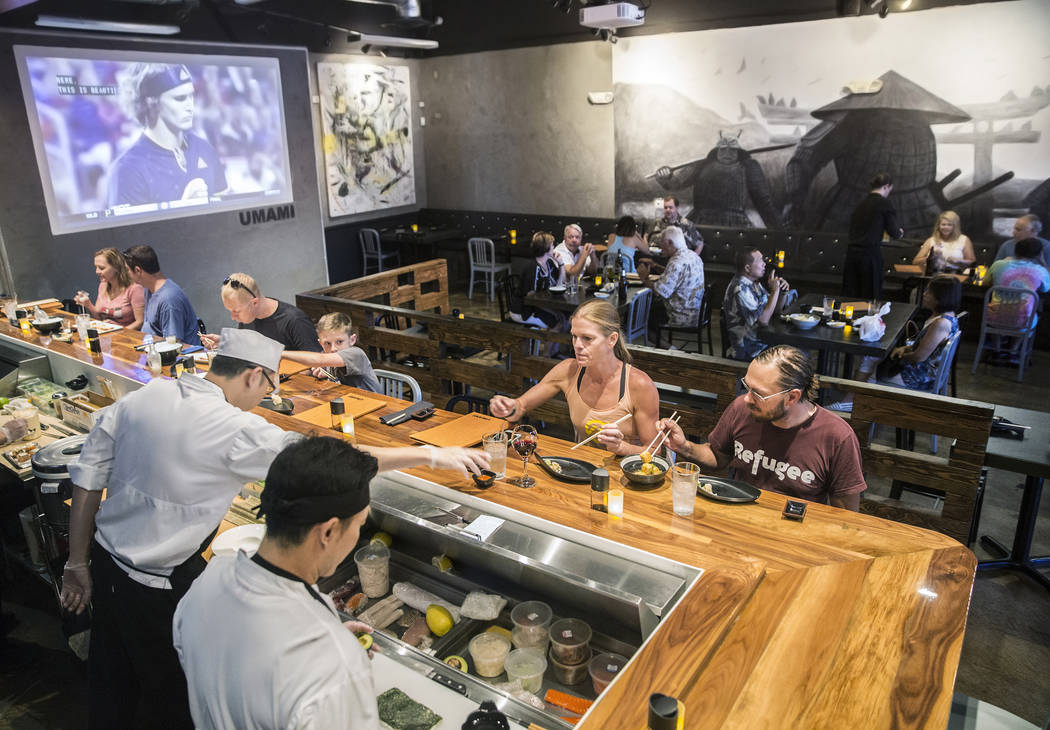 With a new sushi spot or ramen room popping up on practically every corner these days, surprises can be rare, but Umami Japanese Fusion Restaurant comes through.
This under-the-radar suburban strip-center spot is small enough to be cozy, yet contemporary enough to be sophisticated (soft lighting, muted colors, a wall evoking a mountain range and monumental artwork). Despite the name, head chef Joon Cho's restaurant isn't as fusion-heavy as some places, boasting plenty of traditional dishes on the menu.
One example is the Mushroom Toban ($15). A toban is a ceramic skillet that provides consistent, evenly distributed heat. At Umami it's used to prepare a variety of mushrooms — including enoki, shiitake and oyster — resulting in interesting textural contrasts. The creamy sauce provided a luxurious accent.
Two starters were far more classic but notable as stellar renditions. Agedashi tofu ($6) was bite-sized cubes that were fried until golden and crispy, remaining creamy inside — a great contrast in nearly any dish. And four largish, tender shrimp tempura ($7) had thin coating so crisp it shattered to the bite.
Two specialty rolls also honored fusion tradition, though one was more appealing. The fish that topped the Baked Salmon Roll ($11) was rather aggressively flavored, and the filling of crab, cream cheese and avocado did little to tame the intensity. The Grand Canyon Roll ($14), however, was an exquisite celebration of the restaurant's name, a Japanese word used to describe a savory, earthy flavor that falls between the basic salty, sweet, sour and bitter sensations.
Service throughout was exceptional. Umami Japanese Fusion Restaurant, which opened in January, isn't a large place, but the one server on duty expertly zipped between tables to manage orders, deliver and clear dishes while making sure everyone's water glasses were full. Even more remarkable, he managed to keep his sense of humor throughout, and kept in close communication with diners about the status of their meal, a talent far less common than you might expect.
The word "Umami," in addition to its widespread acceptance as the fifth aspect of the sense of taste, is also frequently defined as conveying a feeling of great satisfaction. Pleasant, savory and satisfying indeed; this unassuming restaurant in the northern fringes definitely lives up to its name.
Las Vegas Review-Journal restaurant reviews are done anonymously at Review-Journal expense. Contact Heidi Knapp Rinella at Hrinella@reviewjournal.com or 702-383-0474. Follow @HKRinella on Twitter.
Umami Japanese Fusion Restaurant, 6640 N. Durango Drive; 702-776-8627
The essence: Well-executed classics and a surprise or two in a pleasant, comfortable neighborhood spot.