Saffron offers Indian flavors of all types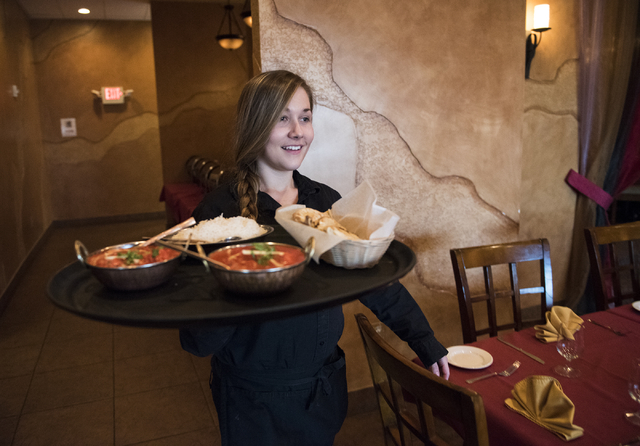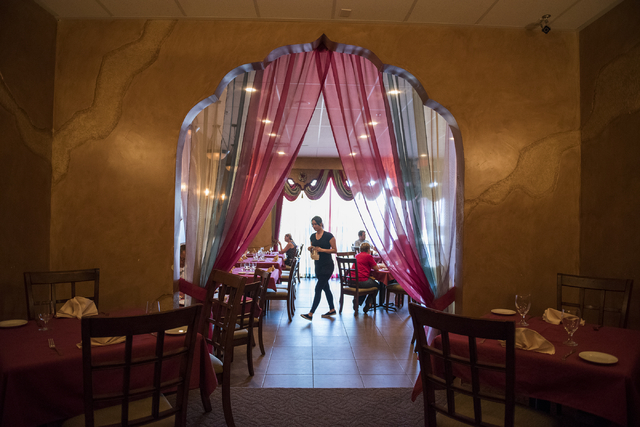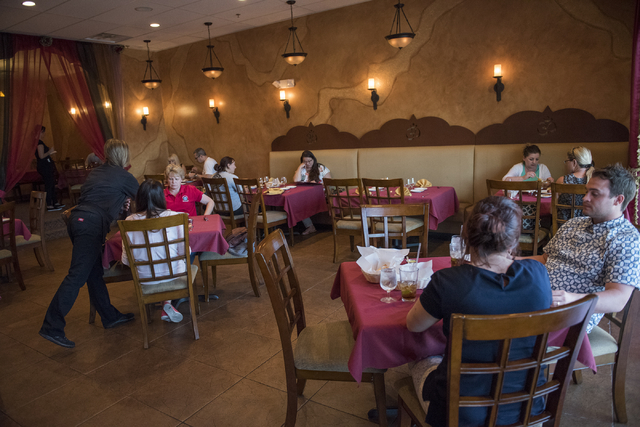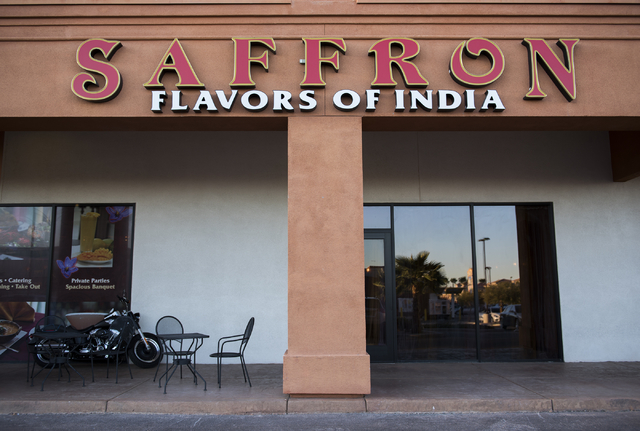 I'd return to Saffron Flavors of India just for the garlic naan.
If you're at all attuned to Indian food, you know garlic naan is a staple in many valley restaurants that serve the food of the subcontinent. Usually, it's pretty good.
The version I had at Saffron, though, was by far the best — brushed with plenty of butter, sprinkled with plenty of garlic and browned on one side so that it had a crispiness we don't often encounter in naan. But as good as the garlic naan was, it was but one of the high points of our dinner at Saffron.
Pappadum, liberally laced with cumin seeds, got us off to a good start along with a cup of tamarind chutney and one of a mint-cilantro chutney made creamy by the addition of yogurt.
The Mixed Tikka Grill ($12) we chose for a starter had obviously been carefully considered for variations in flavor and texture, with three plump shrimp, three ovals of lamb and three big chunks of chicken, all carrying the characteristic complexity of traditional Indian spice blends, with the chicken a bit more fiery than the others.
Palak paneer ($14) was another gem. Paneer, as you may know, is a housemade Indian cheese. Some compare it to cottage cheese, but that's really doing it a disservice; paneer that's well made, as this was, has a delicate nature that's missing in its American cousin. And the ultra-creamy spinach that cloaked it — with large chunks of lightly cooked tomato — carried multi-levels of deep, earthy flavor.
On the brighter side of the flavor spectrum was the butter chicken ($14), and again, this was an excellent rendition of a classic. The tomato sauce — which always seems to be billed as "creamy" — was actually light and deeply seasoned.
With these, we were served a large dish of perfectly cooked basmati rice.
Service throughout was very good, with the servers working as an effective team.
But I'd be remiss if I didn't say something about the decor. You enter through the bar (from which we had a Mango Rum Lassi, $7.95 and very refreshing), which is attractive enough. But the dining room takes it up a notch, with elaborate draperies, decorative plasterwork on the walls, artistic accents and traditional Indian music wafting softly in the background.
So, obviously, the garlic naan isn't Saffron's only attraction. But it's definitely a worthy one.
Las Vegas Review-Journal restaurant reviews are done anonymously at Review-Journal expense. Email Heidi Knapp Rinella at hrinella@reviewjournal.com. Find more of her stories at reviewjournal.com and bestoflasvegas.com, and follow @HKRinella on Twitter.