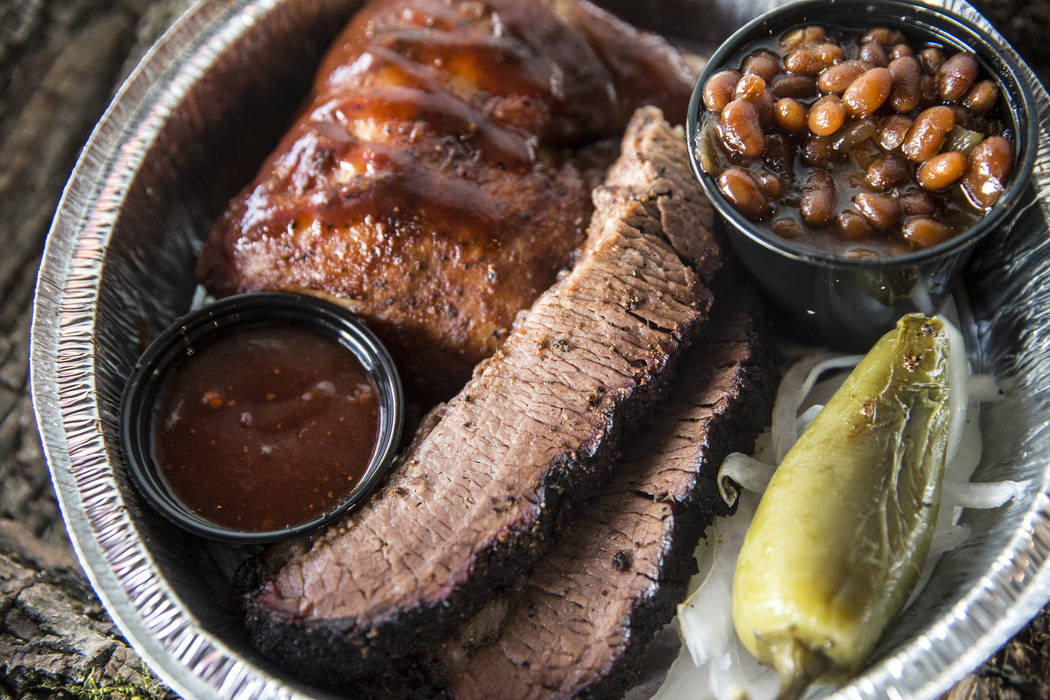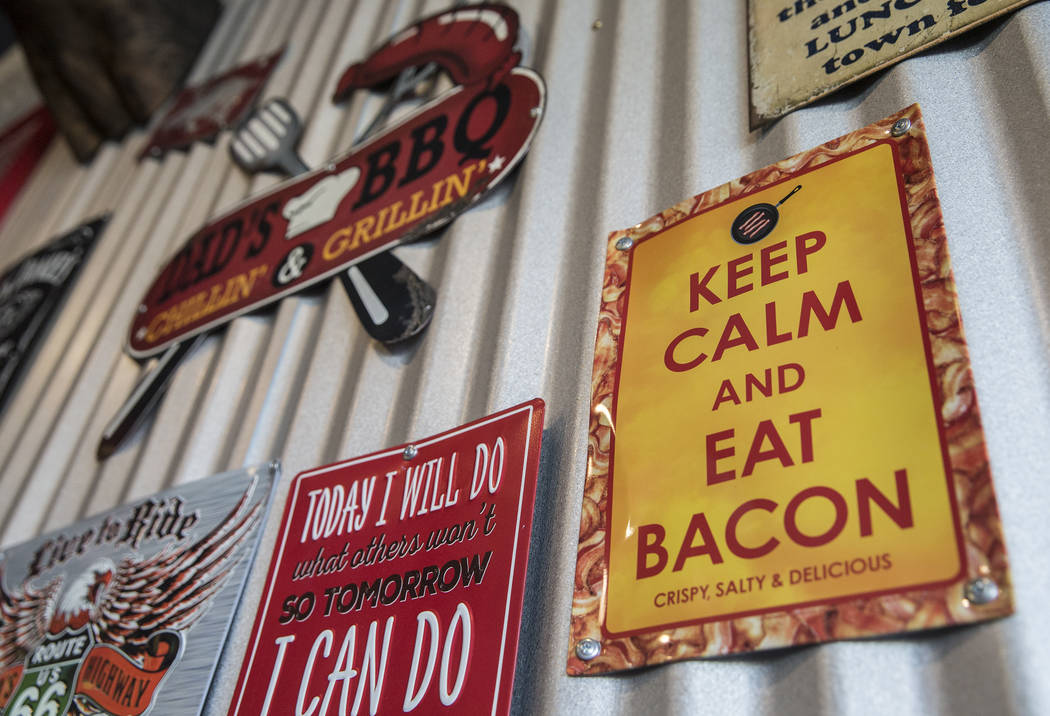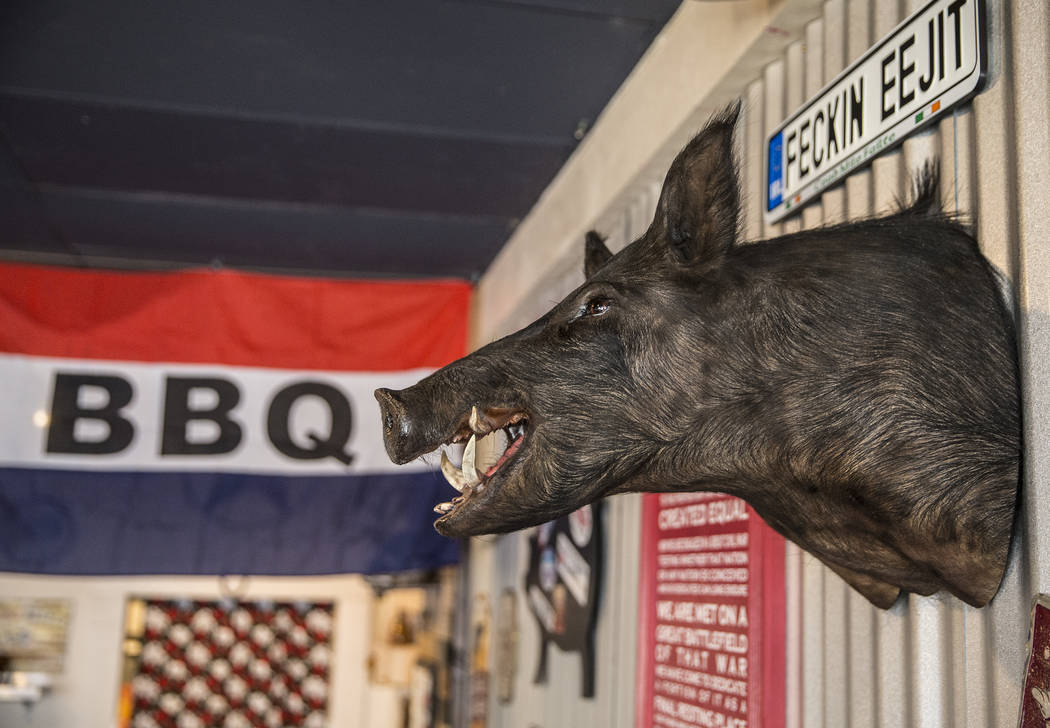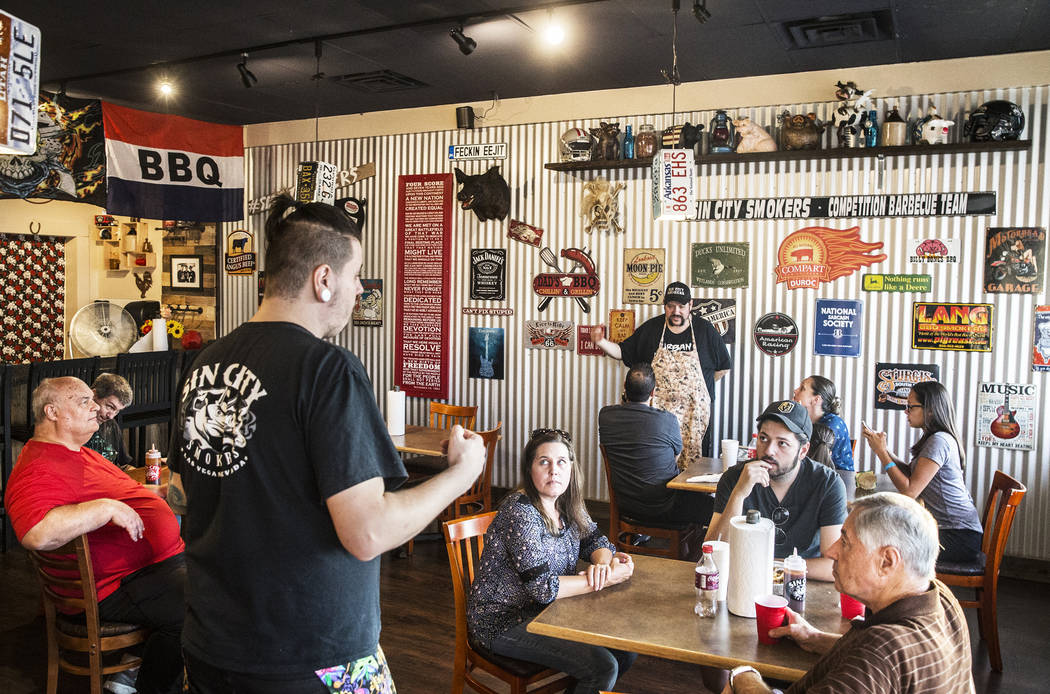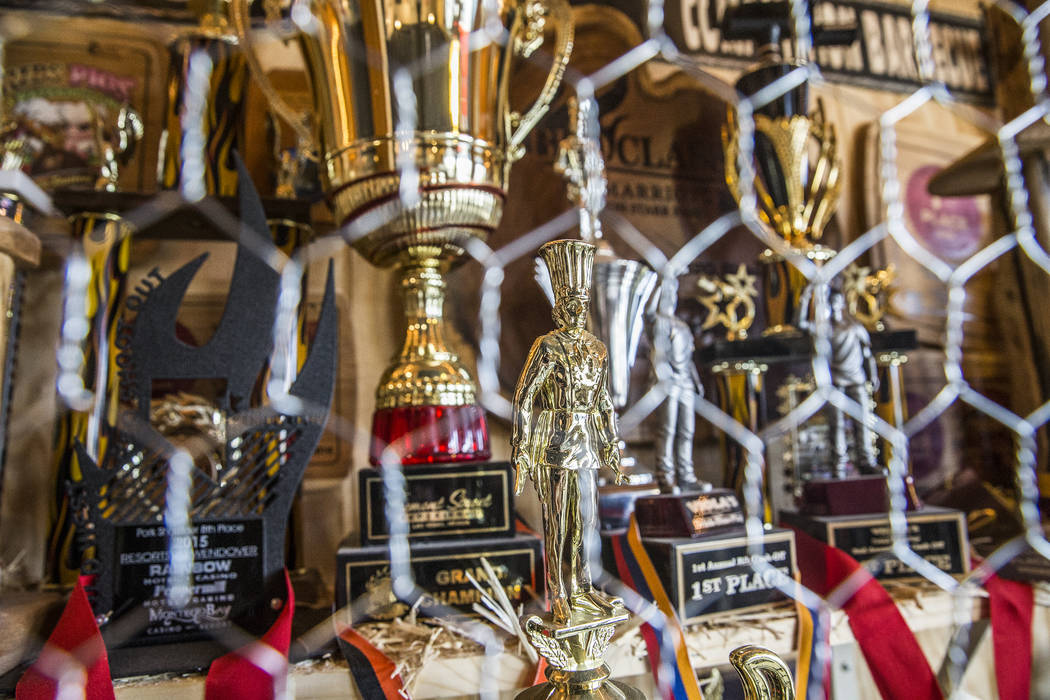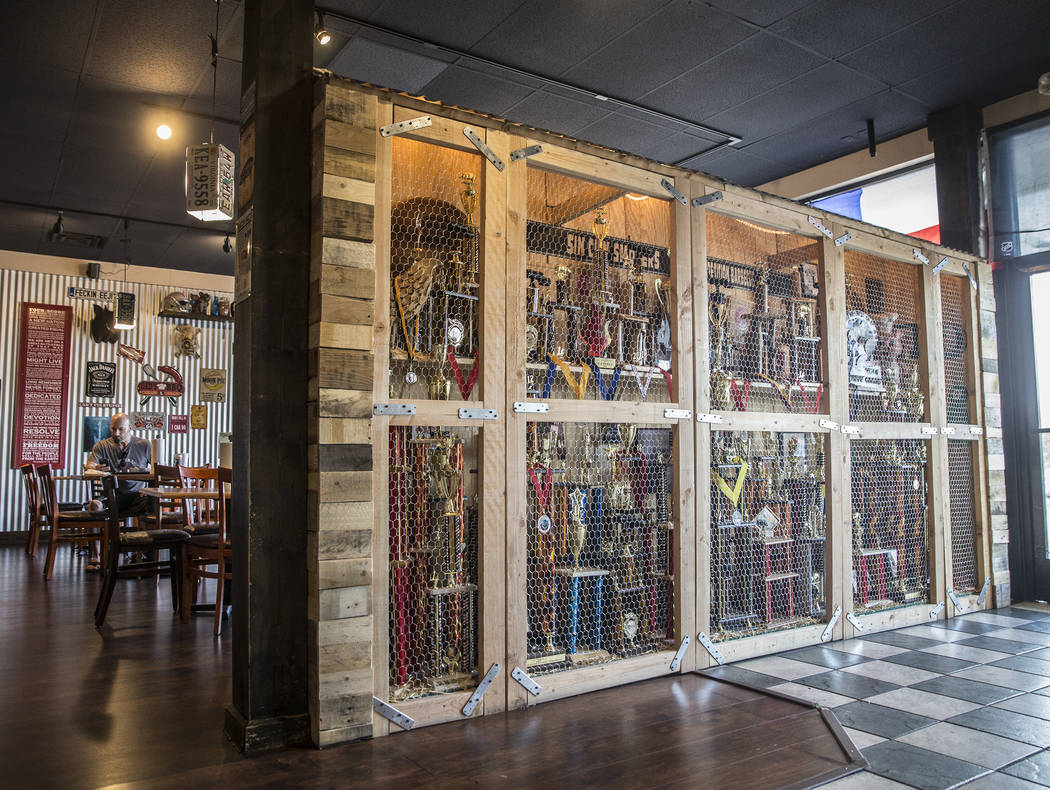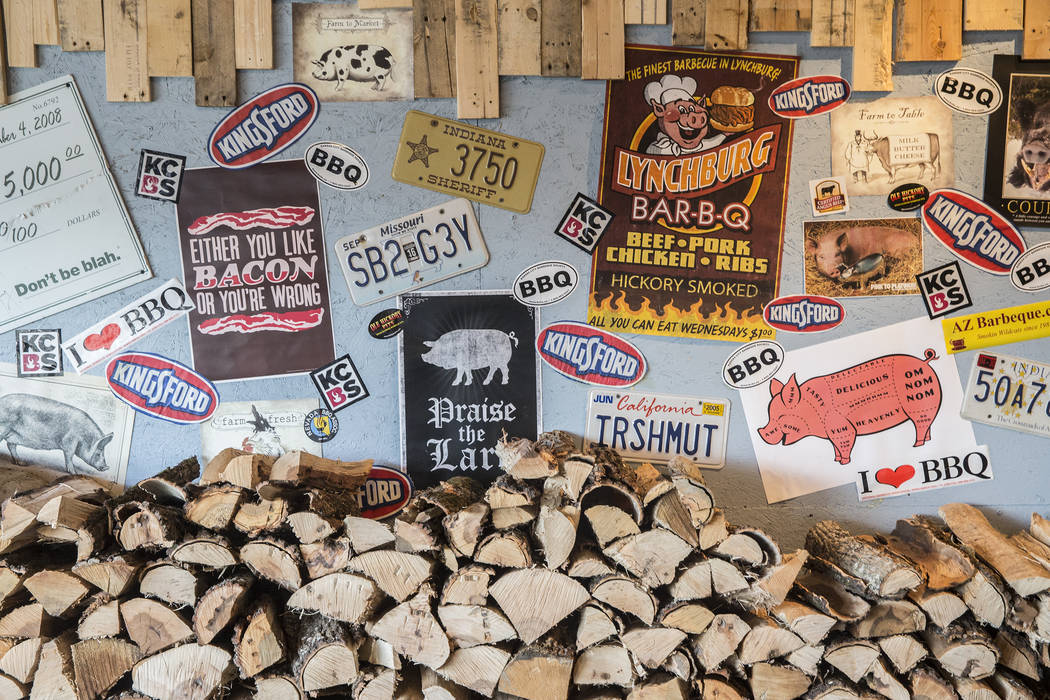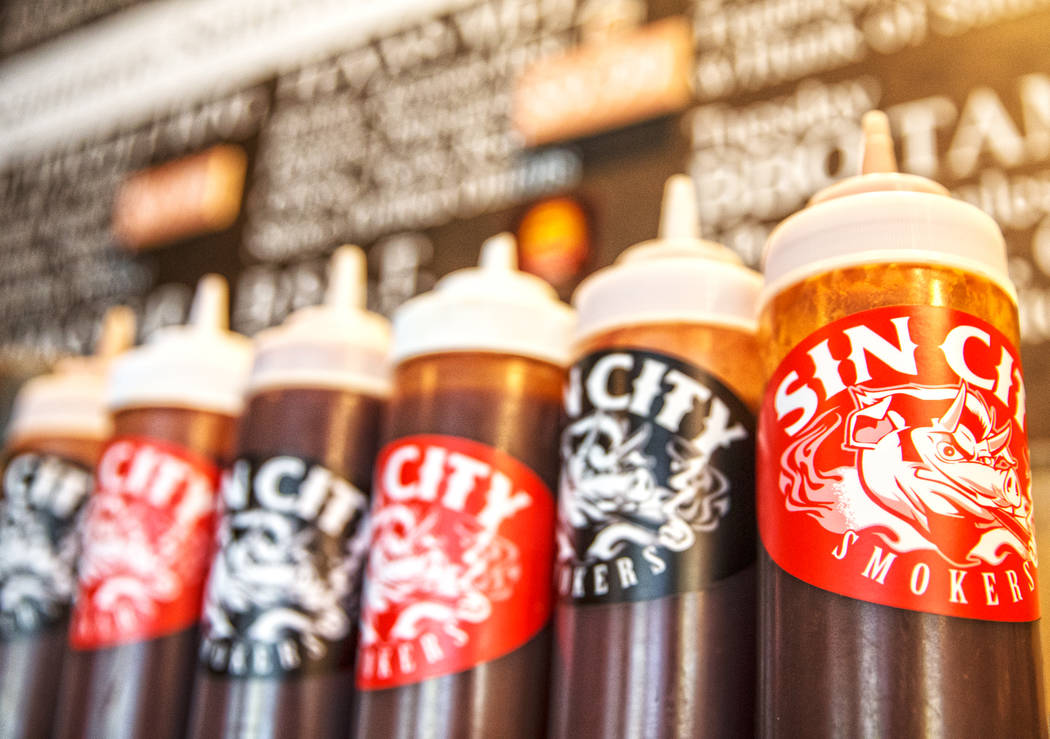 The essence of barbecue — why it succeeds or fails — tends to be elusive, as ethereal as the smoke that creates it. At Sin City Smokers in Henderson the expertise is evident even before a single plate is served, thanks to an overflowing trophy case near the entrance. There are scores, maybe hundreds of barbecue competitions across the country in a given year, and judging by the trophies packed into that case, Sin City Smokers' owner/pitmaster Steve Overlay has won a good share of them.
You need only eat a single bite of his barbecue to understand the plaudits. The brisket, for example. Brisket is notoriously difficult to do well, thanks to the varying thickness in the cut and the fact that the grain in the flat and point run in opposite directions. The fat content of the two halves is contrasted as well, making it all the more challenging to achieve a balanced finish.
Overlay succeeds in producing brisket that is as delicate as it is delectable. A plate ($8.99) is quite a bargain even considering sides are an additional $2 each. Piled with moist, tender slices that got plenty of flavor from the hickory smoking, each offering can be customized to your liking with an additional jot of the sweet and hot sauces nearby.
Further evidence of his seemingly intuitive knowledge of the smoker was in a three-meat combo ($18.99), which did include a side. Here was pulled pork, that pitmasters' cakewalk, with succulent spare ribs and impressively moist chicken.
Sides are an important part of a barbecue meal, but those were a bit of a mixed bag. Creamy dill cole slaw was velvety and tossed with a generous amount of fresh dill, for a cold summer treat. Five Cheese Smack-a-roni was a little unusual on the surface — literally — coated with crumbs that appeared to have originally been Cheez-Its, although the flavors deepened and became more complex with every layer. Maple bacon sweet baked beans, though, lived up to their name by being sufficiently sweet as to set teeth on edge. And a piece of cornbread ($2) was dry and served with honey butter chilled to a rock-like consistency.
Care has been taken with the restaurant's interior, which is heavy on amusing metal signs and lighting fixtures formed from joined license plates. And somebody was brilliant enough to anchor the paper-towel holders to the heavy wooden tables, thereby taking care of the flying-roll problem that's a frequent pet peeve.
Sin City Smokers is in a challenged location — a shopping center on Green Valley Parkway where an Albertsons market and Blueberry Hill diner recently closed.
So here's hoping 'cue fans will queue up and beat a path to Overlay's door. Because, side-dish shortcomings aside, there's no disputing he earned every one of those trophies.
Las Vegas Review-Journal restaurant reviews are done anonymously at Review-Journal expense. Contact Heidi Knapp Rinella at Hrinella@reviewjournal.com or 702-383-0474. Follow @HKRinella on Twitter.
If you go
• Sin City Smokers, 2861 N. Green Valley Parkway (at Sunset Road), Henderson; 702-823-5605
• The essence: Great smoked meats, although some of the side dishes were a little lacking.