Zuma serves best baby back ribs in Las Vegas
Updated July 8, 2017 - 9:08 pm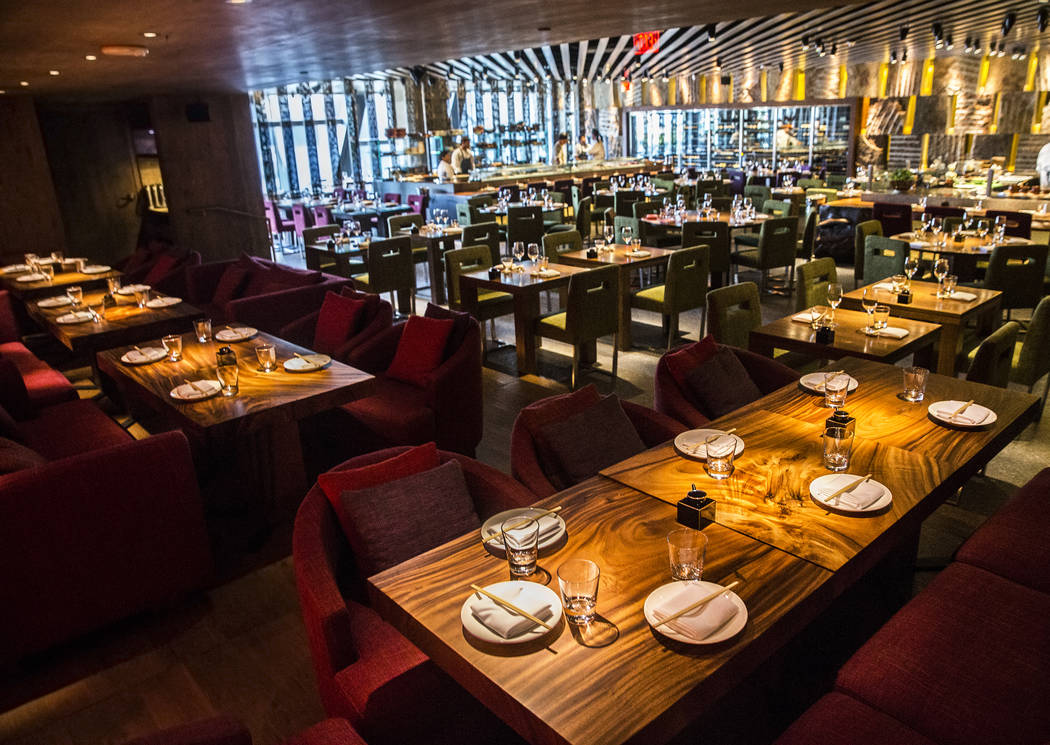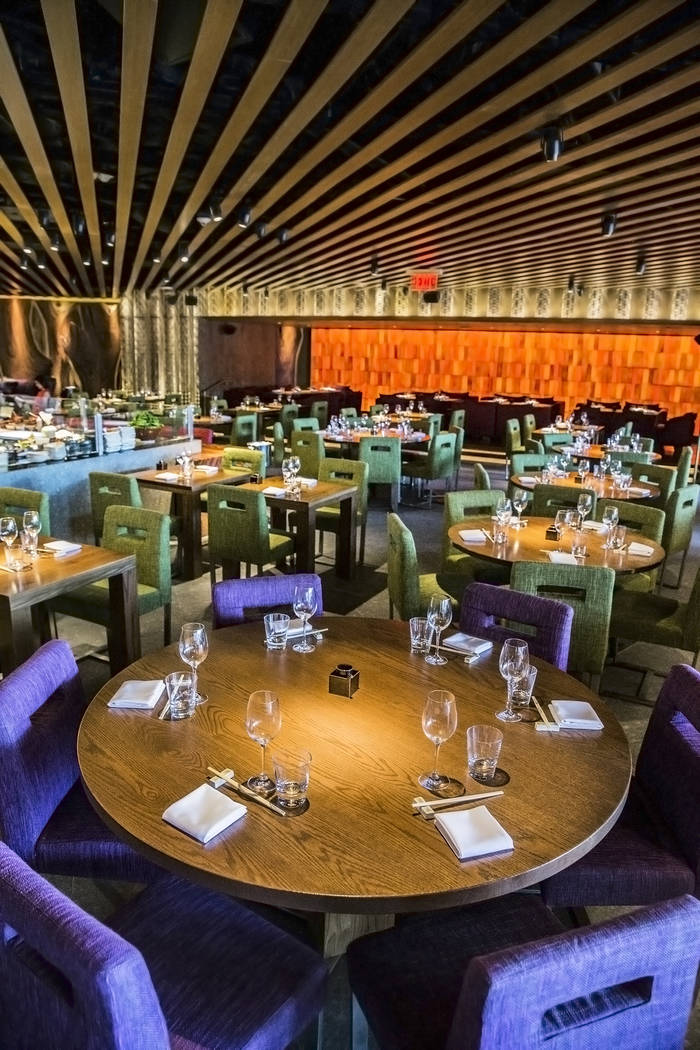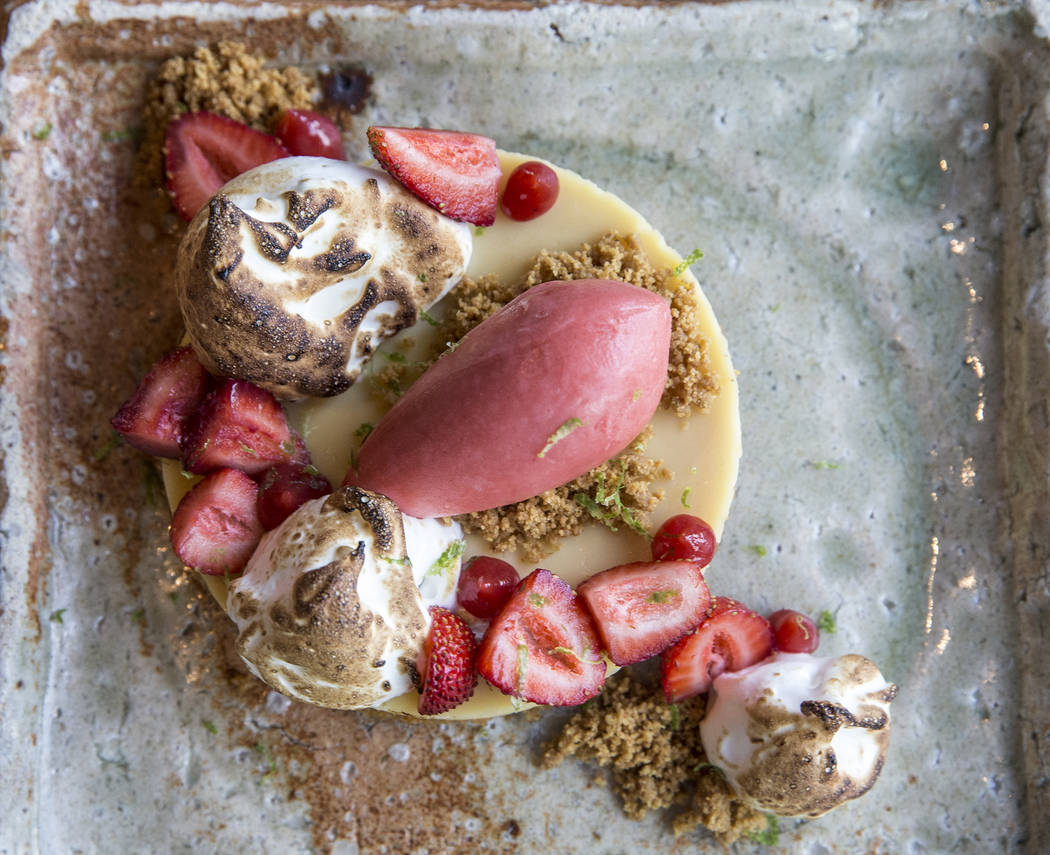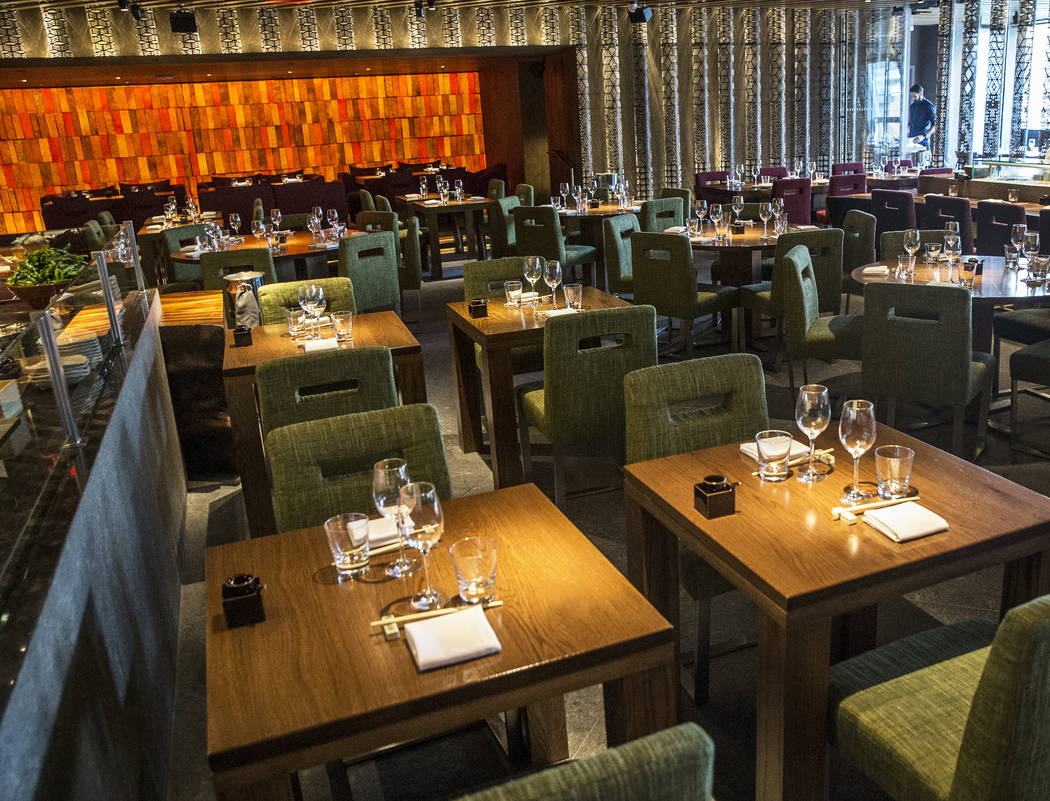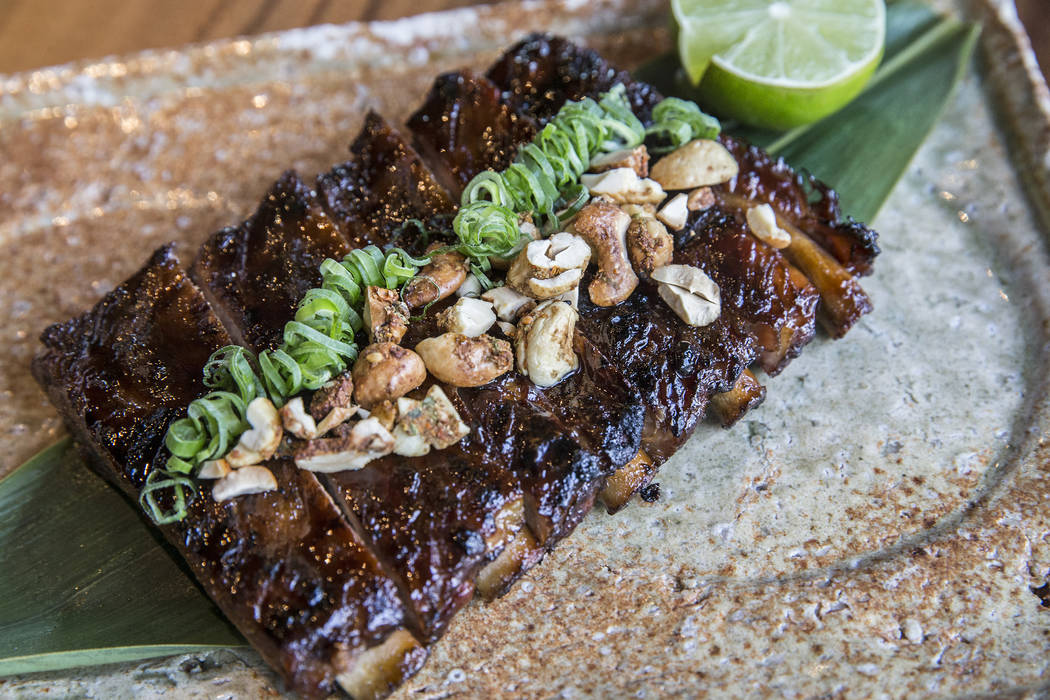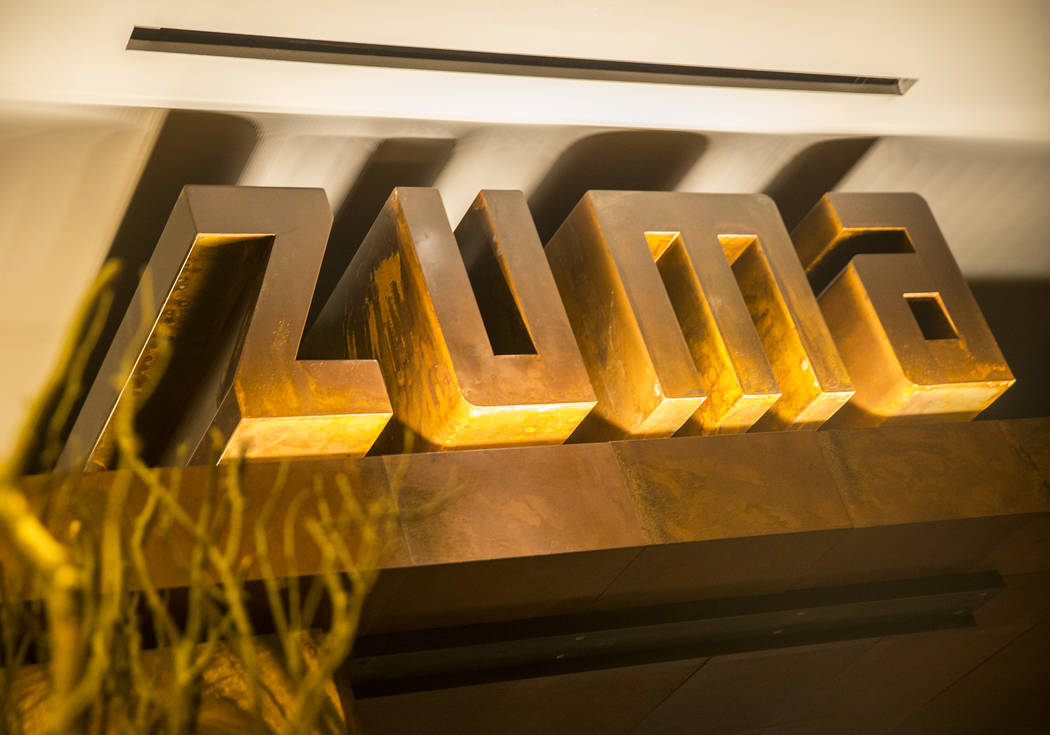 Merely walking into Zuma doesn't provide much of a hint at the sort of food served there.
The abundance of natural wood — really gorgeous, minimally milled according to the live-edge sensibility popular now — evokes the Japanese reverence for nature. A few subtle nods to the culture, such as a wall of colored rice-paper panels, offer hints as well. But overall the feeling is pan-cultural sleek and understated, which separates Zuma from many of its contemporary-Japanese brethren.
Some higher-profile places may be splashier, but Zuma has much in common with them when it comes to food, including a menu that takes into account several sub-genres of Japanese cuisine. Servers and the menu note that there's a main kitchen and separate ones dedicated to sushi and robata-style cooking, and that dishes will appear at various times from all.
Most sushi selections were a little too familiar, but the menu held promise in other areas. Robata offerings included numerous beef dishes and one pork — glazed ribs with cashew nuts and scallions ($26). While the cashew nuts were the decisive factor — that's a pretty offbeat combination — and the ribs were tender and exceptionally meaty, this dish excelled in the haunting marinade and glaze, subtly infused with ginger, miso and a mystery ingredient. These are the best baby-backs in the city, and the warm, moist towels that followed were a nice touch.
Because branzino ($28) tends to be a mild fish, the strong odor it carried was surprising but drifted from the crispy skin, served on top in a turnabout move. The fish itself was firm and fresh, and the accompanying relish of burnt tomato and ginger, refreshing in every sense of the word, elevated it well beyond the ordinary.
Rock shrimp ($20), those firm little crustaceans with a startling resemblance to lobster, were plump and firm, their tempura coating characteristically light and crisp.
A dessert of yuzu key lime pie ($15) had a particular, and welcome, tartness from the yuzu, counterbalanced by sweet strawberries and a graham-cracker crust.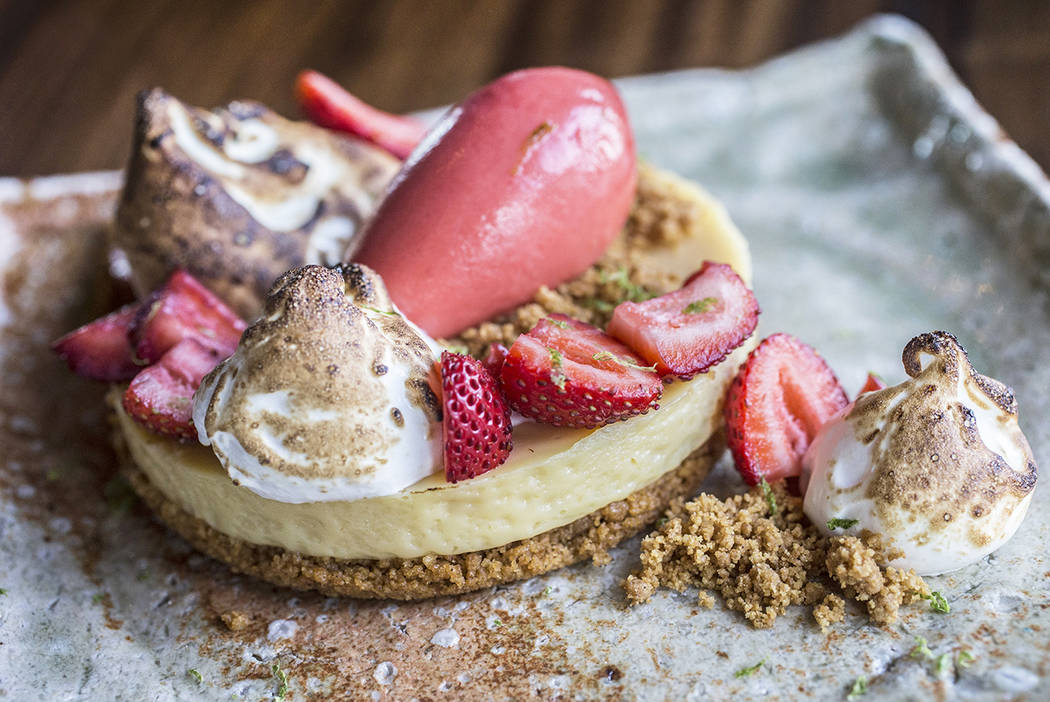 One slight disappointment: Stir-fried soybeans with chili, garlic and ginger ($9) sounded pretty special but were just your standard edamame pods sauteed in not enough chili, garlic or ginger. Not bad, per se, but not noteworthy.
What was noteworthy — and not in a good way — was the fact that, approaching the hostess stand, we were ignored by the woman behind the computer screen and two cohorts, deep in a conversation from which it sure would have been easy for us to walk away. The woman who took us to our table seemed downright embarrassed.
Our waiter and the runners were stellar, but the hostess/maitre d' is a customer's first impression of a restaurant, and hinting to a guest that you have more important/interesting things to do is never a good thing. Zuma's management needs to ensure its front-line employees don't forget that.
Las Vegas Review-Journal restaurant reviews are done anonymously at Review-Journal expense. Contact Heidi Knapp Rinella at Hrinella @reviewjournal.com or 702-383-0474. Follow @HKRinella on Twitter.
If you go
Zuma, the Cosmopolitan of Las Vegas; 702-698-7575
The essence: Great food and atmosphere marred by hostesses preoccupied by chatting.