Area 51 Celebration, creator descend on downtown Las Vegas
Updated September 19, 2019 - 10:03 pm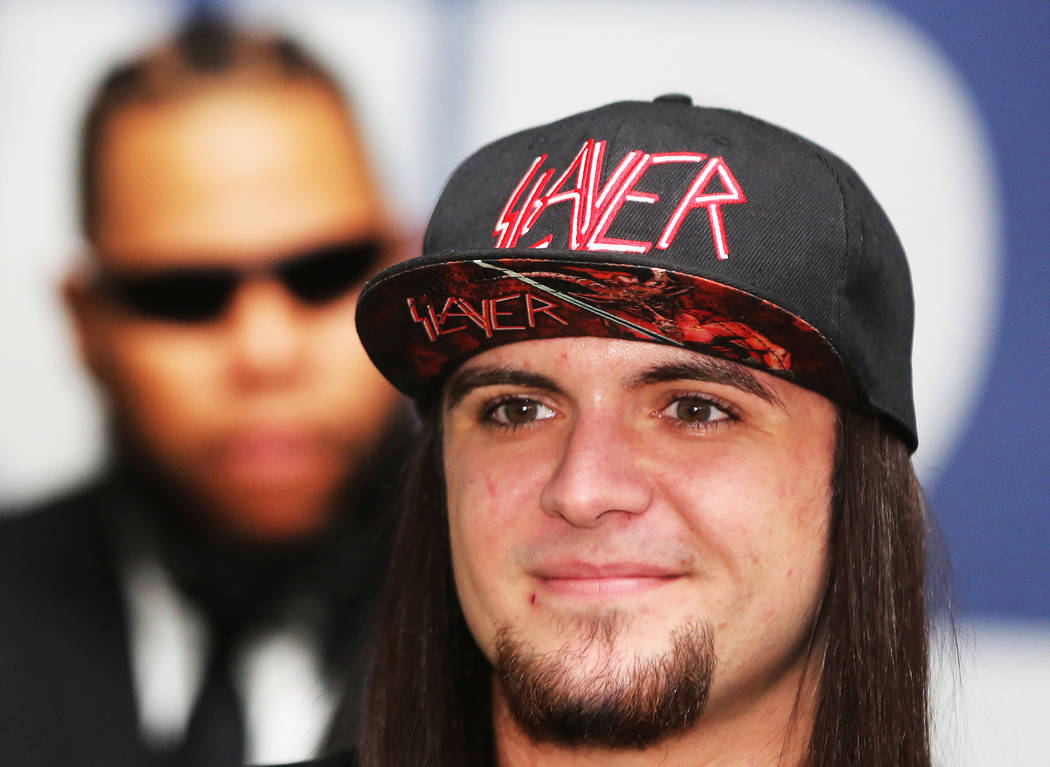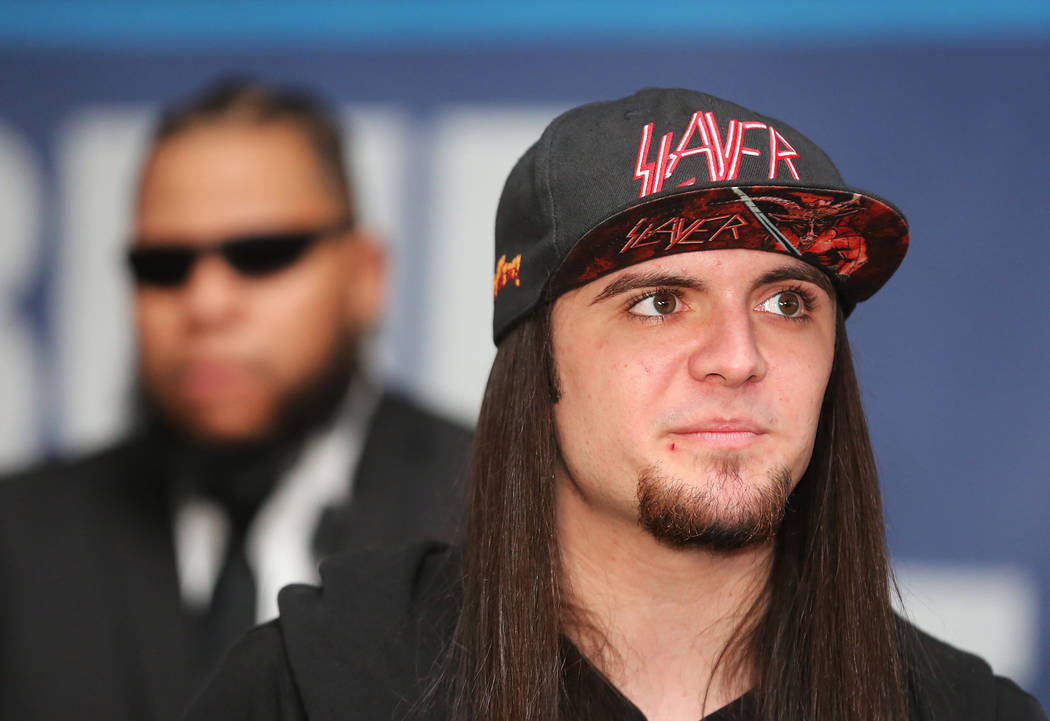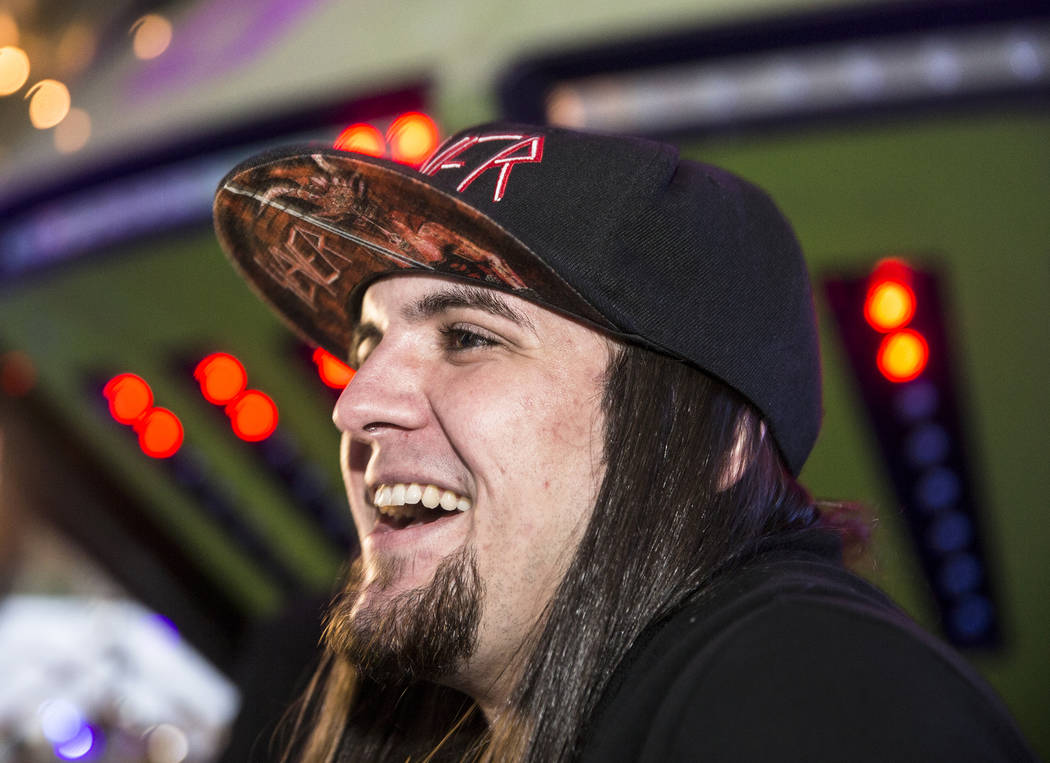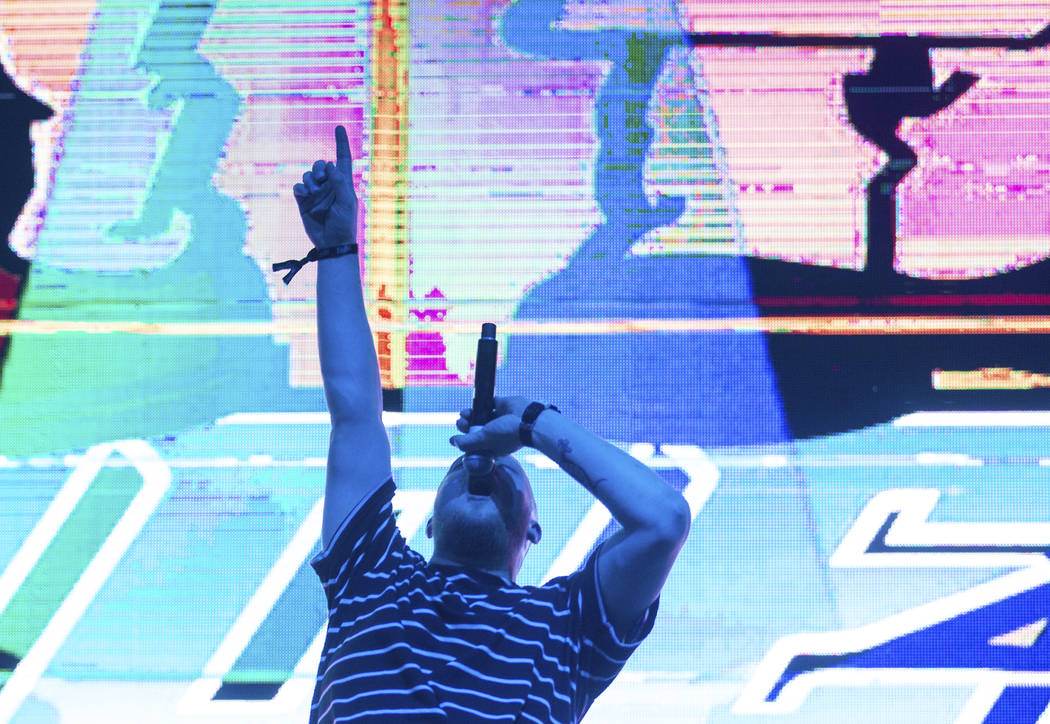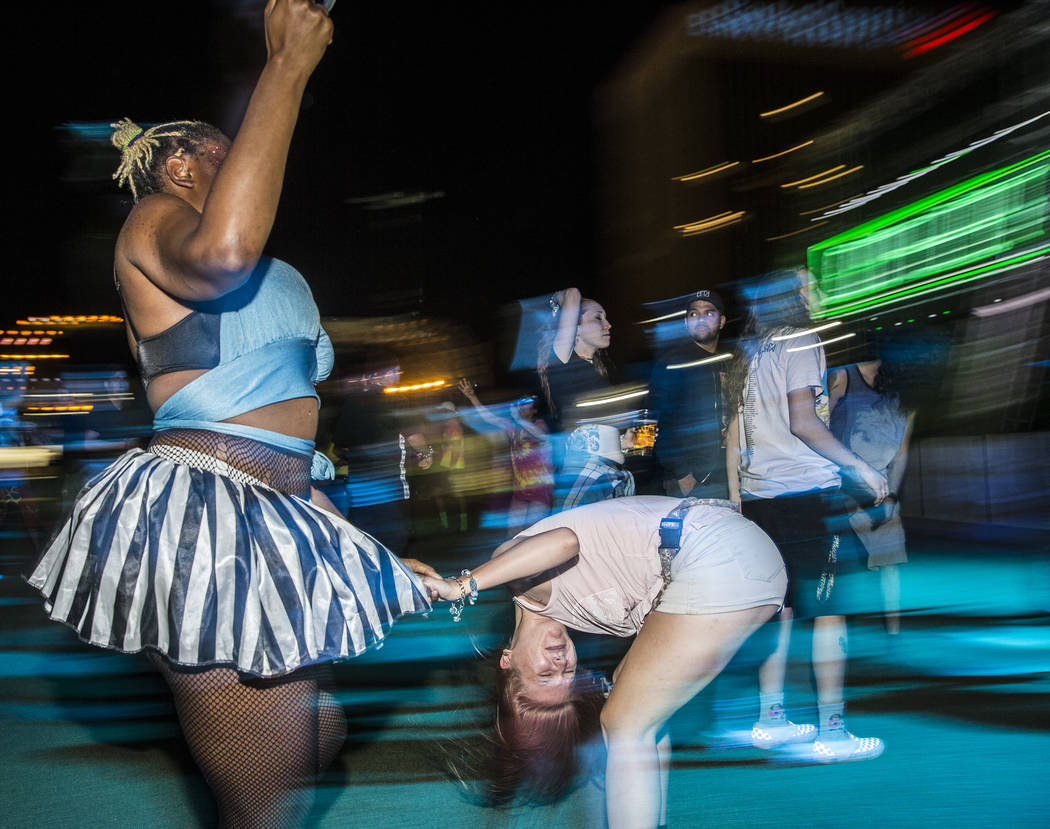 The ringleader himself seemed unaffected by the circus he had created. Matty Roberts was vaping and grinning and relishing this mash of a Super Bowl, Lollapalooza and a lunar landing Thursday night at Downtown Las Vegas Events Center.
"Ah, man, it's absolutely surreal," Roberts said about an hour before the Bud Light Area 51 Celebration in the core of downtown Las Vegas. "The moment they started throwing stuff on the screens, a smile just hit my face and all this energy came back."
Storm #Area51 creator #MattyRoberts on stage ⬇️👽

Who's partying with us till 1AM? 🖖@DLVEC pic.twitter.com/YbEfi8wzqD

— the D Casino Hotel (@theDlasvegas) September 20, 2019
Energy, in a day-glo green hue, highlighted by cans of event presenter Bud Light featuring a green alien on a black background, with a crest welcoming the aliens to Earth — specifically downtown Las Vegas.
Organizers from event-planning company Collective Zoo received 9,000 RSVPs on its Facebook invitation post. Officials with the D Las Vegas, who book the venue, were prepped for a crowd of 15,000 to enjoy the free show and a lineup of DJs, a few thrill rides and food and cocktail stations.
Certainly those in the path of the thousands propelled by the Area 51 Basecamp movement in Hiko and Alienstock in Rachel are feeling a different sort of energy toward Roberts. His Facebook post from June, promoting a "Storm Area 51: They Can't Stop All of Us" event on Facebook, led to more than 2 million "likes" and led to an influx of visitors to events this weekend in Rachel and Hiko.
Officials in Lincoln County have said they are considering legal action against Roberts and the original event organizers to offset expenses, which run to about $250,000, for staging Alienstock in their backyard.
Roberts just shrugged off the possibility.
"My thing with that is, I'm not the one who issued the permits. They had every opportunity to shut it down and they didn't," he said. "If they want to go for it, speak to my lawyers."
Asked if he planned to be at the Area 51 Basecamp event in Hiko or Alienstock in Rachel, Roberts said, "More than likely, no. This is my only focus. Tomorrow I'm just going to probably just going to lay in bed all day."
The DLVEC venue was set up as it would be for a Vegas Golden Knights viewing party, but with alien images supplanting hockey players on the big screens. Derek Stevens, co-owner of the D Las Vegas who owns the entertainment parcel, was at a loss to explain exactly what was being staged across the street from his hotel.
"I'll be honest, I don't know (expletive) about aliens. Nothing," Stevens said during a chat at the D's Longbar. "Matty's people reached out, we hooked up, and he's over here. I'm not quite sure, but somehow our people got in touch with him, Anheuser-Busch got involved, we heard about these new green Bud Light cans and the next thing we know, he's over here."
Those who "stormed" DLVEC snapped up some 30 cans early in the event, not bothering to even pay for them. As an official said, "They're here to storm something, they don't care what it is."
Meantime, the 21-year-old entrepreneur Roberts is taking his Alienstock brand global.
"Alienstock on tour is next," Roberts said. "We'll see what clubs come to us. We've already been bugged by people from Hawaii, Florida, more of these in Vegas."
The Bakersfield, California, resident added he "more than likely" would relocate to Las Vegas.
At the suggestion he was now purely motivated by fame, Roberts laughed and said, "I have no choice, whether I am motivated or not. I have to be ready for it. I'm just here to enjoy the ride."
Retrospectively, Roberts said he would do nothing differently in launching this movement. "I might have noticed some red flags earlier, but that's about it. It's all a learning experience."
Clear to Roberts and his followers, and to the thousands who turned out at DLVEC, was that social media made the whole thing happen. He smiled and said, "A shout out to Facebook!" a message that, on this night, crossed the universe.
John Katsilometes' column runs daily in the A section. His PodKats podcast can be found at reviewjournal.com/podcasts. Contact him at jkatsilometes@reviewjournal.com. Follow @johnnykats on Twitter, @JohnnyKats1 on Instagram.